'(Is This The Way To) Amarillo': Comic Relief Takes Tony Christie Back To Texas
The Neil Sedaka song became a signature tune for two UK entertainers, singer Tony Christie and comedian Peter Kay.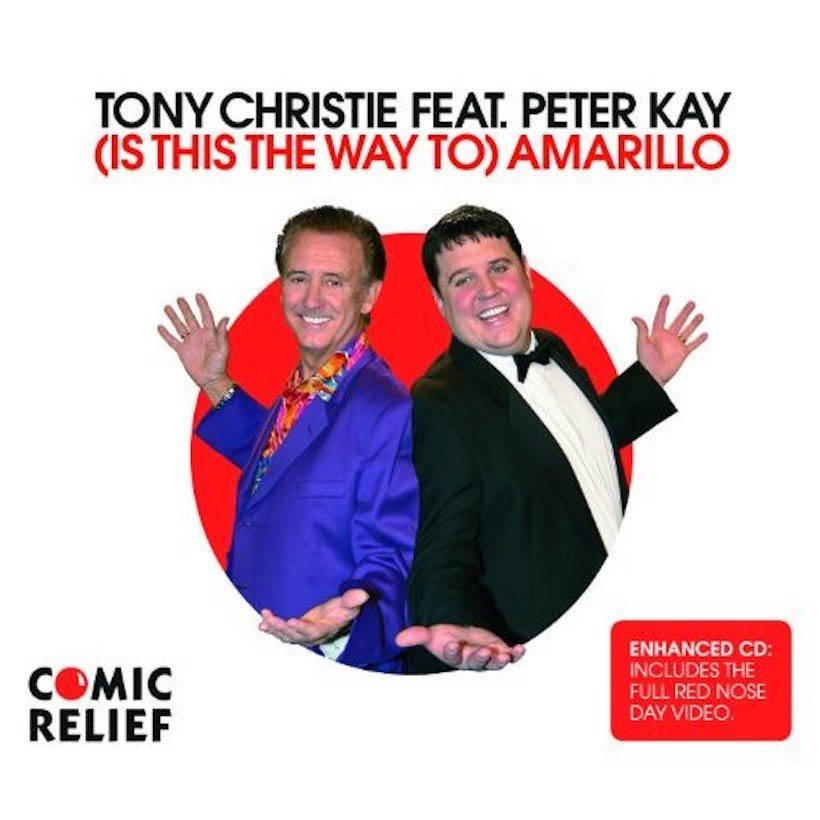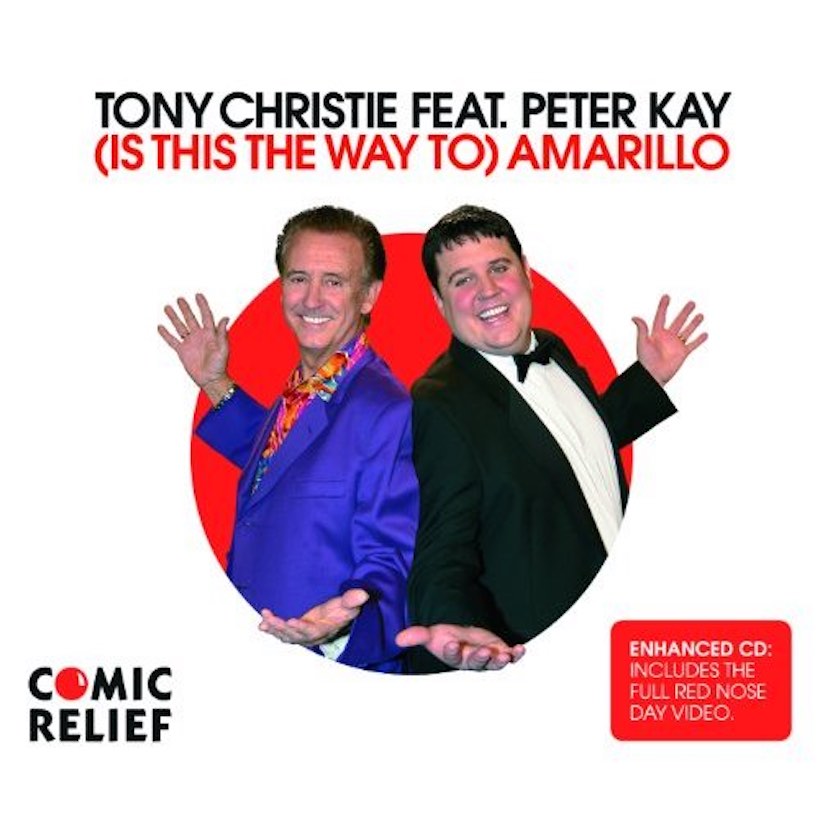 Neil Sedaka and Howie Greenfield's "(Is This The Way To) Amarillo" is by no means the only composition inspired by the town in Texas. George Strait's "Amarillo By Morning" and songs titled "Amarillo" by both Emmylou Harris and Gorillaz also come to mind. But in the mid-2000s, the Sedaka song, first made into a hit by English singer Tony Christie in 1971, was capturing the imagination of the British public as never before.
Even the first time around, the song was more of a British favorite than in the US. Sedaka wrote it towards the end of his long-term writing relationship with Greenfield, and although they were together for the singer-pianist's remarkable career resurgence of the 1970s, Sedaka didn't release his own single of it until 1977. By then, the jaunty number had long been one of Christie's signature songs.
The big-voiced, Sheffield-born singer had worked his way to prominence through the working men's club circuit in the 1960s. He made his UK chart breakthrough in 1971, and after a Top 30 hit with "Las Vegas," he hit paydirt with "I Did What I Did For Maria." The dramatic Mitch Murray-Peter Callandar composition and production became a No.2 hit.
A European smash
"(Is This The Way To) Amarillo" was the follow-up single, and reached a UK peak of No.18 early in 1972. It spent a substantial 11 weeks in the UK Top 40 but became a much bigger hit on the continent, reaching No.1 in Germany and Spain.
In 2002, British comedian Peter Kay brought the song new prominence when he featured it on his hit series Phoenix Nights. Three years later, Christie's original version was chosen as a fundraiser for the Comic Relief charity. Propelled by a video with Kay, it shot straight to No.1, with first-week sales of 266,844.
On May 1, 2005, "Amarillo" started its seventh week at the UK chart summit, the longest run at No.1 since Cher's "Believe" in 1998. Its sales to the end of that week stood at 932,982, including the recently-incorporated download format, which meant it had sold more than three times as many copies as any other single in 2005 to that point.
A million UK sales
When the year-end sales tallies were computed, Christie's song was the bestselling single of the year by a long way. Its official total of 1,100,233 didn't even include nearly 40,000 digital sales before that format was first included in the chart computation, during its run at No.1.
In 2010, in the Performing Rights Society (PRS) magazine M, Sedaka told this writer about the origins of the song, and its revival. "I used to love 'Hitching a Ride,' by [late 60s British pop outfit] Vanity Fare, that was that beat. I remember getting a call [in 2005] from Tony saying it had gone to No.1. Then someone said they went to a football game and 50,000 were singing it," he added. "It was such a happy anthem."