'Fields of Gold': Sting's Reflective Timeless Ballad
The song is one of the prolific rocker's most beloved tracks. Among its admirers? None other than Paul McCartney.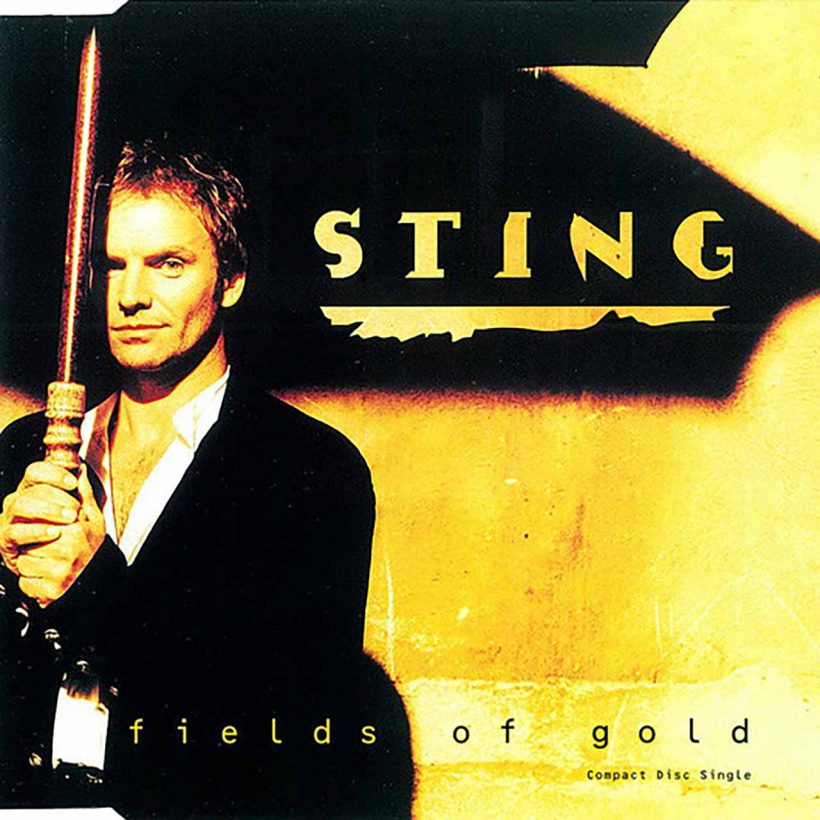 Nature is one of the greatest inspirations for songwriters. Sting's "Fields of Gold" is one of the finest examples from the 1990s, taking in the golden barley fields outside his 16th-century manor house in the heart of the English countryside. In Sting's book, Lyrics, the songwriter explains the power of evocative landscapes: "In England, our house is surrounded by barley fields, and in the summer it's fascinating to watch the wind moving over the shimmering surface, like waves on an ocean of gold. There's something inherently sexy about the sight, something primal."
Listen to Sting's "Fields of Gold" on the digital Expanded Edition of Ten Summoner's Tales.
The fields provide the imagery, but the song is about a relationship. Told chronologically, Sting takes us through the uncertainty that we endure when we first fall for someone, pondering, "Will you be my love?" The song navigates its way through marriage, children, and, eventually, the inevitable final parting with a repetition of the exquisite line "you'll remember me when the west wind moves." He simply wants to be remembered "as they walk in fields of gold." Beguiling, wistful, and deeply evocative, "Fields of Gold" is elegant and powerful, while – at the same time – effortlessly simple. It's not so hard to believe that this track is indeed a metaphor for love itself; how love can be powerful and also simple, but only when it's with the right person.
The song was recorded at the very home that inspired "Fields of Gold." Sting had converted his dining room into a home studio. David Sancious, who played keys, once recalled that part of the beauty of "Fields of Gold" was the "live, in-the-studio recording." He revealed there were no overdubs. At heart, it's just "a really simple song."
In 2008, when asked which song he'd wish he'd written, Paul McCartney himself said: "There's always a couple that I hear that I think I'd have liked (to have written). I liked Sting's 'Fields Of Gold', and I thought, 'Y'know what, I should have written that.'" A clearly delighted Sting took to social media to thank Sir Paul saying, "There are more than a few of Paul's that I wish I would have written. To hear this from someone I owe my life to is very special."
There have also been plenty of splendid interpretations by other artists, including Katie Melua and Eva Cassidy. Both renditions are beautiful, but the original by Sting is a sheer masterclass both lyrically and melodically.
Listen to Sting's "Fields of Gold" on the digital Expanded Edition of Ten Summoner's Tales.