How 'Reckoning' Surpassed All Expectations For R.E.M.
As R.E.M. looked to record the follow-up to 'Murmur,' the bar set for their second album, 'Reckoning,' was already exceedingly high.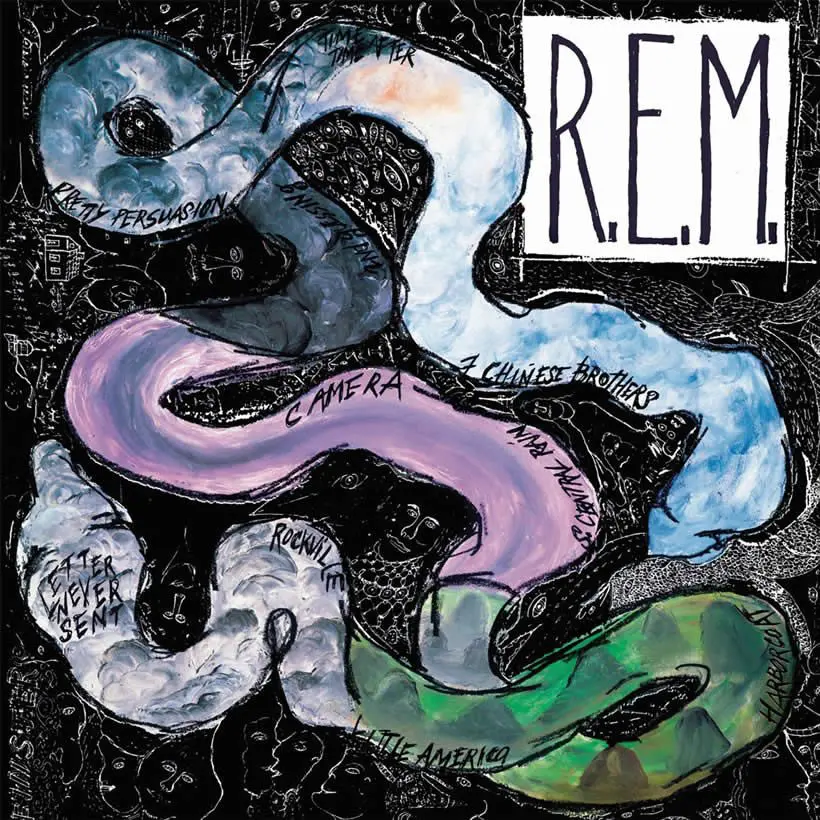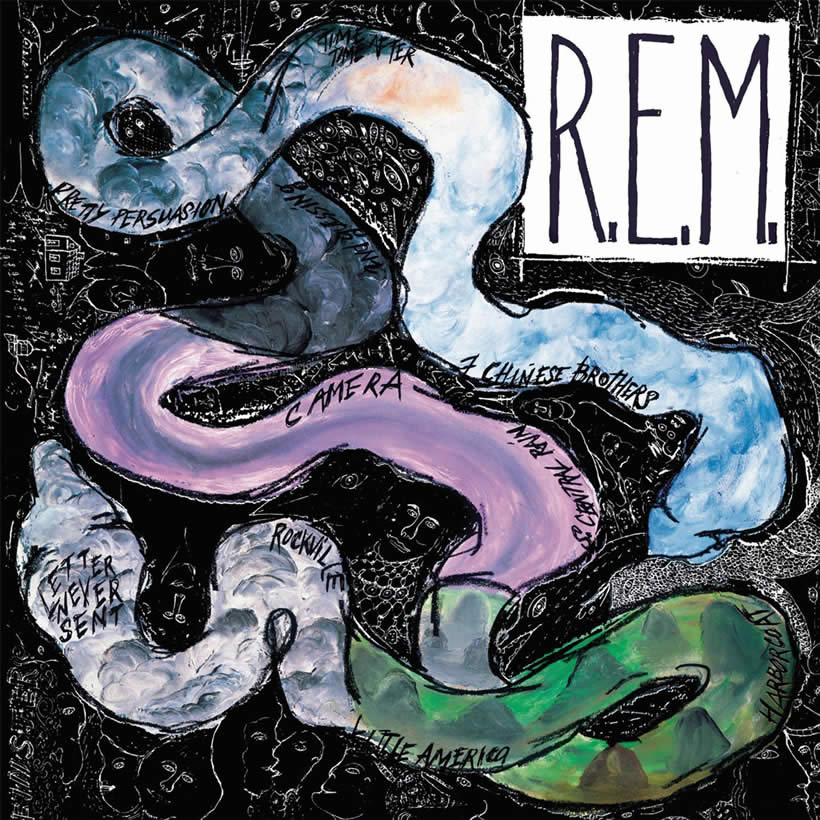 For R.E.M., 1983 was a momentous year. Though the Athens, Georgia, quartet had already achieved healthy sales for their independently released debut single, "Radio Free Europe," and their IRS debut, 1982's Chronic Town mini-LP, their full-length debut, Murmur, had exceeded expectations, selling over 200,000 copies and beating off behemoths such as Michael Jackson's multi-million-selling Thriller to scoop Rolling Stone's Album Of The Year prize for 1983. As they looked to record its follow-up, Reckoning, the bar was already exceedingly high.
For R.E.M.'s part, while they were rightly proud of Murmur, they were still somewhat dumbfounded as to how the introverted album had helped to push them towards the mainstream. "It was an old-fashioned record that didn't sound too much like what you heard on the radio," Peter Buck later told Rolling Stone. "We were expecting the record company to say, 'Sorry, this isn't even a record, it's a demo tape. Go back and do it again.'"
Murmur had, however, been hungrily embraced by the band's burgeoning fanbase, and, during the autumn of 1983, R.E.M. began to make inroads into the national consciousness when they made their first major US TV appearance. Appearing on the prestigious Late Night With David Letterman, the group performed a triumphant version of "Radio Free Europe" and a rough version of a new song, the (then untitled) "So. Central Rain (I'm Sorry)."
Listen to Reckoning on Apple Music and Spotify.
Despite a relentless touring schedule, resting on their laurels was not an option for the band, who were keen to record their second album before the end of 1983. Indeed, in November, R.E.M. had already recorded a batch of songs with Neil Young producer Eliot Mazer, who they briefly considered as the man to oversee the making of their second album. The quartet were less than enamored with the end results, though, and instead chose to reconvene with Murmur producers Don Dixon and Mitch Easter.
R.E.M. rejoined their tried and tested production team at Reflection Studios in Charlotte, North Carolina, early in December 1983. Retrospective anecdotes from those involved have since claimed that the sessions lasted for anything from 10 days to three weeks (with the band taking a break for the Christmas period) straddling December 1983 and January '84, yet what can be relayed with certainty is that all concerned wanted to record quickly and capture a record more representative of R.E.M.'s effervescent live sound.
REM - "So. Central Rain" LIVE 1983
The band had a healthy cache of songs to plunder for their sophomore release, which would soon be titled Reckoning. "We were going through this streak where we were writing two good songs a week," Peter Buck informed Rolling Stone. "We just wanted to do it; whenever we had a new batch of songs, it was time to record!"
This time around, as Don Dixon put it, the group "wanted to rock out a bit more," and Easter and Dixon were keen to accentuate the fiery, jangly spirit inherent in Buck's guitar and Berry's crisp, punchy drumming. To help realize this, Dixon utilized the "binaural" recording technique wherein two microphones were raised off the ground, roughly at the height of the average person's ears, thus creating a recording that replicates how people actually hear sound. This method ensured that Reckoning sounded notably snappier than Murmur, not least on the album's energetic rockers such as "Harborcoat," the bright'n'breezy "Second Guessing" and the atypically anthemic "Pretty Persuasion," the lyric of which reputedly sprang from a dream vocalist Michael Stipe had about photographing The Rolling Stones.
REM - (Don't Go Back To) Rockville (live)
Unlike the highly creative Murmur sessions, recording Reckoning proved more of a trial for Stipe, who was feeling the effects of the band's exacting tour schedule throughout 1983. Easter and Dixon initially found it difficult to extract successful vocal tracks from him, yet Dixon managed to inspire Stipe by giving him a gospel record by The Revelaires, The Joy Of Knowing Jesus. Audibly reciting the liner notes from the album (later captured as "Voice Of Harold" on the outtakes and rarities album Dead Letter Office) instilled confidence in Stipe, and he later summoned up some of his best vocal performances to date on songs such as the chiming, mantra-like "7 Chinese Brothers" and the stark ballad "Camera," which addressed the death in a car crash of a close friend from Athens.
Reckoning also yielded two stone-cold classic singles courtesy of "(Don't Go Back To) Rockville" and "So. Central Rain (I'm Sorry)." Though it had been played live as far back as October 1980, the former was given an extensive studio makeover and eventually emerged as a country-roots anthem featuring honky-tonk piano and emotive vocal interplay between Stipe and Mills. Also Southern gothic-flavored, the glorious, melancholic sweep of "So. Central Rain…" was again accentuated by piano and a lush Stipe vocal, and it arguably remains Reckoning's artistic pinnacle. Released as a single, which again scraped the lower end of the Billboard Hot 100 chart, "So. Central Rain…" was supported by director Howard Libov's vivid promotional video, wherein a tousle-haired Stipe sang a live vocal of the song while Berry, Buck, and Mills performed their parts behind white screens in partial silhouette.
R.E.M. - So. Central Rain (Official Music Video)
Michael Stipe had supplied the mysterious photographic images of the noxious weed kudzu adorning the front cover of Murmur, and he was again instrumental in realizing the artwork for Reckoning. This time around, the concept came from Stipe's drawing of a two-headed snake which he gave to artist Howard Finster to fill in as a painting. A Georgian artist and Baptist minister, Finster claimed to be inspired by God to spread the gospel through the design of his swampy land into Paradise Garden, a folk and art sculpture garden in his native state which can also be seen in the video for "Radio Free Europe."
A pioneer in what we now refer to as "outsider art," Finster won Rolling Stone's Album Cover Of The Year award for designing the artwork for Talking Heads' 1985 album, Little Creatures, but the vivid strokes of blue, purple, and green he added to Stipe's original design ensure Reckoning remains one of R.E.M.'s most striking visual statements.
Released on April 9, 1984, Reckoning was again helped on its way by positive critical notices. Leading the way with a four star-review, Rolling Stone's Christopher Connelly noted that "the overall sound is crisper, the lyrics far more comprehensible," before concluding, "R.E.M.'s music is able to involve the listener on both an emotional and intellectual level." Meanwhile, Washington Post critic Joe Sasfy felt Reckoning's songs "trump even Murmur's outstanding songwriting," and in London, the NME's tuned-in reviewer Mat Snow wrote that Reckoning "confirms R.E.M. as one of the most beautifully exciting groups on the planet."
The band's relentless slogging around North America's club and college circuit also paid handsome dividends when Reckoning was released, as the album topped the college radio airplay charts. It also usurped Murmur's national chart placing, peaking at an impressive No.27 on the Billboard 200 within a month of release, despite scant mainstream airplay and little exposure on the nascent MTV. Like Murmur before it, Reckoning would eventually clear US sales of around half a million copies, and it received a well-earned Gold certification in 1991.
For R.E.M., the frenetic touring of 1983 continued unabated after the release of Reckoning. The band's second tour of duty in small-scale UK and European clubs was already underway when Reckoning was released, and, during the summer and early autumn of '84, their Little America tour of the US saw them stepping up to larger auditoriums such as LA's Hollywood Palladium and San Francisco's Warfield Theatre, in California, and to New York's Beacon Theatre on the East Coast.
Stipe and company continued to chalk up further successes before 1984 wound down, with their awards for Best Group and Best Album (for Reckoning) at New York's CMJ New Music Awards ceremony in October gratefully accepted in their absence by Mitch Easter and I.R.S. personnel while the band were performing their highly anticipated debut tour of Japan. A further round of European shows – with R.E.M. again conquering cavernous indoor halls such as London's Lyceum and Dublin's SFX Theatre – then steeled the group for the British studio sessions which would result in their groundbreaking third album, 1985's Fables Of The Reconstruction.