R.E.M. – Out Of Time
Though both introspective and diverse, 'Out Of Time' quickly connected with the critics, with many of the industry's most respected publications heaping five-star praise on the album.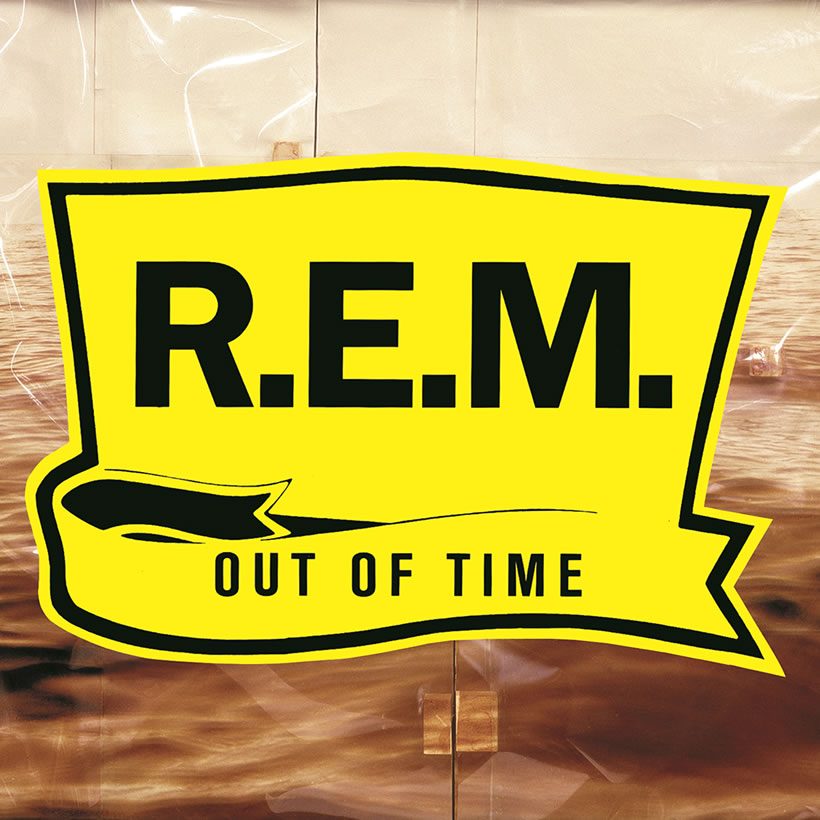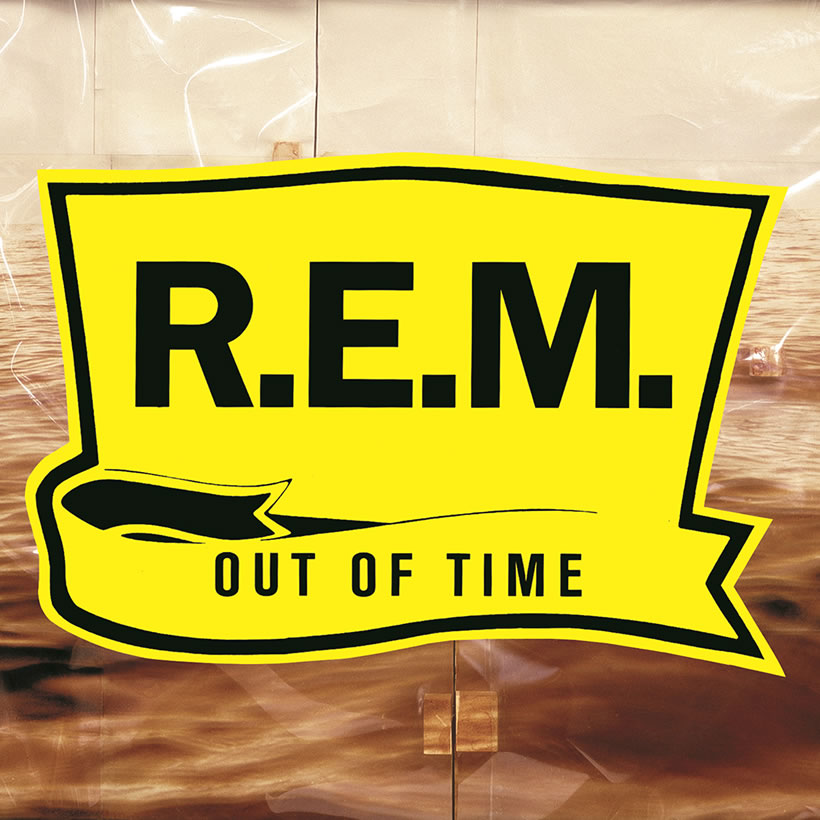 When British rock monthly Q granted R.E.M.'s sixth album, Green, a five-star review, they posed the question: "Are R.E.M. the best band in the world?"
At the time of writing, few serious rock'n'roll fans would have argued the toss, yet by the time the group came off the road after their rapturously received Green world tour, perhaps the more pressing question was: "Are R.E.M. becoming the biggest band in the world?"
When that monster global trek finally wound down, in November 1989, Green was going double-platinum in North America and the band could count on similar sales in Canada, the UK, and Australia. With major label backing behind them, they could also call upon the resources necessary to help them tap into that all-important global market and access new levels of success.
Their new bosses would probably have hoped the band would start right away on Green 2. At this juncture, however, R.E.M. had barely been off the road for a decade, and had been tied into a potentially stifling album-tour-album-tour cycle ever since the release of their debut LP, Murmur, in 1983. Consequently, the band decided to take a break before knuckling down to follow up the much-lauded Green. After just a few short months, however, they were ready to reconvene and make music that would once again stretch them sonically.
With R.E.M. again hooking up with co-producer Scott Litt, the band's seventh LP, Out Of Time, was recorded primarily at Bearsville Sound Studios in Woodstock, upper state New York, though additional sessions took place at John Keane's studio in Athens, with mixing taking place at Prince's famous Paisley Park complex, just outside Minneapolis. As bassist Mike Mills later told Pitchfork, the band were keen to start with the experimental outlook that had originally prevailed when they began work on Green.
"Starting with Green, Peter [Buck] was getting tired of playing electric guitar and wanted do something a little different," Mills revealed. "So he started switching it up a little bit by using the mandolin on a bunch of songs. And we just decided to take that further with Out Of Time, with everybody switching instruments and playing different things."
Listen to Out Of Time on Apple Music and Spotify.
Reputedly stumbled upon as he was idly strumming while watching television, the mandolin riff that Buck devised for the album's trailer single introduced what would shortly become R.E.M.'s most instantly recognizable song. When issued in February 1991, "Losing My Religion" rapidly shot to No.4 on the US Billboard singles chart, went on to win two Grammy awards, and – seemingly in one fell swoop – expanded the group's popularity way beyond its core fanbase. Indeed, however obscure a location you may reside in, the chances are your local station will still air the song on at least a semi-regular basis.
"Losing My Religion" was laid down at Studio A in Bearsville during September 1990, with on-off touring member Peter Holsapple supporting Stipe, Buck, Berry, and Mills on acoustic guitar. The strings, arranged by Mark Bingham, were added a month later by the Atlanta Symphony Orchestra. During the initial sessions, the band – and those in their immediate circle – knew they'd captured something indefinably special.
"To me, 'Losing My Religion' is just a classic single," Bearsville Studio manager Ian Kimmett later told Pitchfork. "I love that more than anything else, really. It [the title] is actually a Southern phrase that was used in terms of anger or frustration, Michael once told me. He said for him, the song was an overture for unrequited love."
R.E.M. - Losing My Religion (Official Music Video)
Presented with such a folk-tinged (if undeniably catchy) song for Out Of Time's lead single, the group's label initially had reservations. This was, after all, the era when young music fans were lapping up indie-dance crossover stars from the UK, such as The Stone Roses, while grunge was just about to explode out of Seattle. However, after they eventually relented, "Losing My Religion" rapidly climbed the charts around the world, paving the way for Out Of Time, which first appeared in the shops in March 1991.
The record's title seemed fitting, for while Out Of Time was still recognizably an R.E.M. album, it also represented a sizeable departure from the band's long-established guitar, bass and drums blueprint. Indeed, atypically quirky textures abounded, with strings and harpsichord lifting the melancholic "Half A World Away"; pedal steel and Buck's sustained guitar feedback framing the fascinating, dirge-like "Country Feedback"; and The B-52s' Kate Pierson adding vocal texture to several tracks, including the rollicking, folk-country duet "Me In Honey."
The individual band members also relished the opportunity to step outside their regular comfort zones. Mills played organ on both the restrained, funereal "Low" and the atypically funky "Radio Song" (which also featured Stipe sparring with guest vocalist, rapper KRS-One), while Berry stepped out from behind the drum kit to play bass on both "Half A World Away" and "Country Feedback."
Only two songs, the uplifting, Mills-sung "Near Wild Heaven" and "Shiny Happy People," closely resembled the jangle-pop R.E.M. of yore, and, perhaps understandably, both were chosen as spin-off singles. The former charted at No.27 in the UK, while the irrepressible "Shiny Happy People" (which also featured another decisive vocal contribution from Kate Pierson) went on to become a second massive transatlantic hit, entering the Top 10 in both the US and UK.
R.E.M. - Shiny Happy People (Official Music Video)
Though both introspective and diverse, Out Of Time quickly connected with the critics, with many of the industry's most respected publications heaping five-star praise on the album. In a laudatory review, Rolling Stone's Parke Puterbaugh cannily declared: "this band does not carry a map, and not knowing what lies around the next curve is part of the fun and fascination of following R.E.M."
Given additional momentum by the runaway success of "Losing My Religion," the positive critical notices quickly translated to sales, with Out Of Time rapidly outstripping expectations. Selling around 4.5 million copies in the US alone, the album topped the charts on both sides of the Atlantic and just kept right on selling. A fixture on the US Billboard 200 for a whopping 109 weeks, it also enjoyed multi-platinum success in countries such as Australia, Germany, and the Netherlands, and eventually went on to shift upwards of 18 million copies worldwide.
After the grueling, if triumphant, year-long slog to promote Green, R.E.M. opted not to tour Out Of Time, though they did play a few strategic one-off shows, including a high-profile and enthusiastically received slot for MTV Unplugged. They also pieced together memorable, thought-provoking promotional films for nine of the LP's 11 tracks, which were collected on the video This Film Is On.
R.E.M. - Country Feedback (Official Music Video) [This Film Is On Video Version]
Shot by American-Indian film director Tarsem Singh, and with input from Michael Stipe, the striking visuals for "Losing My Religion" drew inspiration from Italian painter Caravaggio, in addition to religious imagery such as Saint Sebastian and Hindu deities. The video later went on to win two separate Grammy Awards in 1992, the same year that Out Of Time scooped the award for Best Alternative Music Album.
Aside from vindicating R.E.M.'s hard work and perseverance, Out Of Time proved a landmark release in that it demonstrated how alternative bands could achieve mainstream success without sacrificing their integrity. In fact, it could legitimately be argued that the album paved the way for a host mid-90s alt.rock luminaries, ranging from Green Day and Smashing Pumpkins in the US, to Blur and Oasis in the UK.
Out Of Time remains an album to cherish. Indeed, as the band's first producer, Mitch Easter, pointed out in a Pitchfork interview earlier this year, it arguably represents R.E.M. at the peak of their powers.
"They were an entirely different beast from when I met them in the early 80s, but it seemed like they went from strength to strength," he said. "Listening to Out Of Time today really does illustrate that point. The album is strong in its own kind of way. It's not just a bunch of hits as it's been perceived. It's a full song cycle, and artistically you can tell they were feeling good about what they were doing."