The Full Story Behind R.E.M.'s 'Fables Of The Reconstruction'
It may be a cliché to suggest that the world's greatest rock bands need to traverse their "difficult third album", yet over the years that's a tag that has frequently been attached to R.E.M.'s 'Fables Of The Reconstruction'.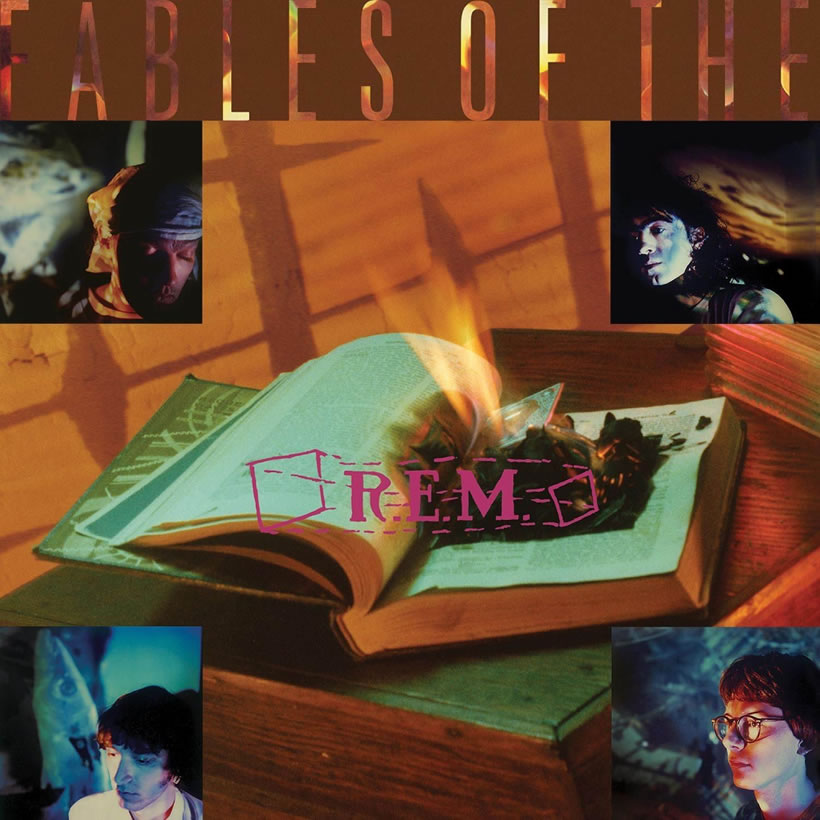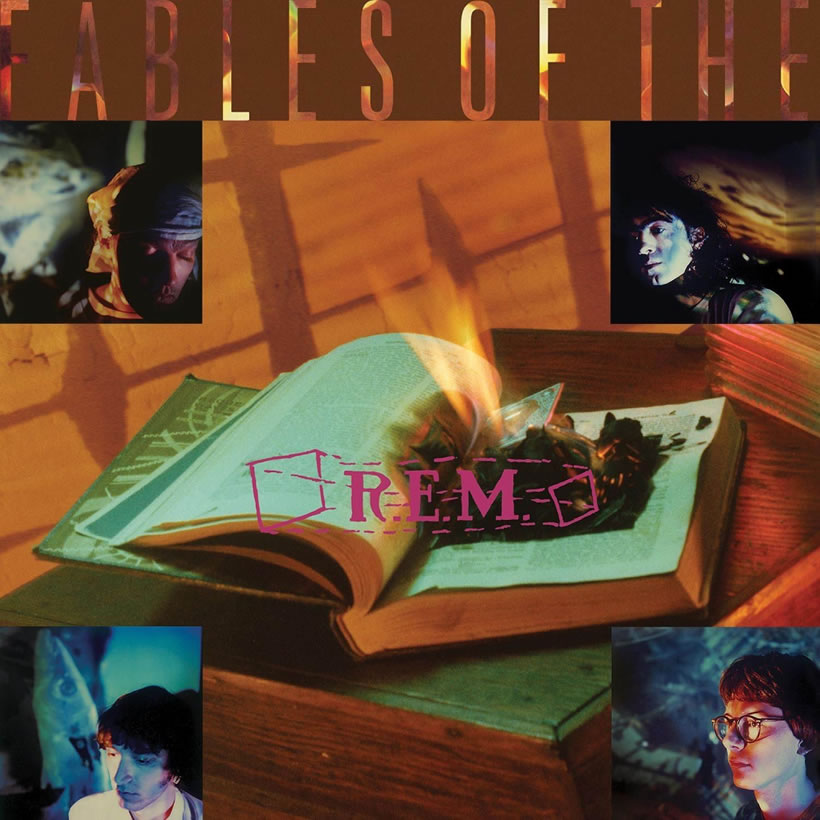 It may be a cliché to suggest that the world's greatest rock bands need to traverse their "difficult third album", yet over the years that's a tag that has frequently been attached to R.E.M.'s Fables Of The Reconstruction.
Peter Buck acknowledged this fact in his sleevenotes for the album's 25th-anniversary deluxe edition, released in 2010, when he wrote: "Over the years, a certain misapprehension about Fables Of The Reconstruction has built up. For some reason, people have the impression that the members of R.E.M. don't like the record. Nothing could be further from the truth… It's a personal favourite and I'm really proud of how strange it is. Nobody but R.E.M. could have made that record."
Listen to Fables Of The Reconstruction on Apple Music and Spotify.
In retrospect, Buck is absolutely correct. Far from being "difficult", Fables… is actually a transcendent record exuding an enigmatic allure which has ensured that it has retained a special place in the hearts of the band's long-term admirers. However, as the four band members would themselves admit, the album wasn't created in the easiest of circumstances.
Though R.E.M. had enjoyed a fruitful partnership with their studio team of Don Dixon and Mitch Easter while making Murmur and Reckoning, they were keen to work with a different producer for their much-anticipated third album. After much consideration, the gig went to Peter Buck's primary choice, Joe Boyd, famous for his work with legendary folk-rock performers from the late 60s and early 70s, such as Nick Drake, Fairport Convention and Richard And Linda Thompson.
Though American by birth, Boyd had long been based in London, and R.E.M. duly crossed the Atlantic for the sessions, which continued over six weeks from the end of February until the beginning of April 1985. The conditions in the English capital were less than ideal for the band. They faced a lengthy daily commute from their digs in Mayfair up to Livingston Studios, close to Alexandra Palace, in Wood Green, and during their sojourn in the city, London was still gripped by the tail end of an especially harsh winter. As Buck later admitted recalled, "It rained every day it wasn't snowing."
A meticulous approach to detail
The sessions themselves were also reputedly fraught on occasion, with creative tension arising due to the band's frustration with Boyd's meticulous approach to detail. During the Murmur and Reckoning sessions, Don Dixon and Mitch Easter worked quickly and had freely encouraged R.E.M. to experiment, yet Boyd spent long hours mixing and remixing the tracks, with the band feeling that this painstaking process annulled the spontaneity and energy of their performances.
Yet, despite the grim weather and the band members' supposedly dour mood, the record they emerged with remains an absolute triumph. Catalysed by a nagging, chromatic Buck guitar figure, the Fables…'s attention-grabbing opening track, 'Feeling Gravity's Pull', was further accentuated by a string quartet and an oblique Stipe lyric referencing surrealist photographer Man Ray. Sequencing it as the record's lead cut made it abundantly clear that R.E.M. were keen to stretch sonically. The presence of tracks such as the punchy, brass-assisted 'Cant Get There From Here' (its title deliberately misspelled, like most contractions and possessives in R.E.M. titles) and the banjo- and piano-enriched ballad 'Wendell Gee' went on to reinforce the overarching feeling that the band were already outstripping the jangly guitar pop which had thus far cemented their reputation.
Pastoral folk tales
As Stipe revealed to Melody Maker's Allan Jones at the time of the album's release, he had been listening to a lot of Appalachian folk music prior to the recording of Fables… and had become fascinated by the oral tradition of local legends being passed down the generations. These pastoral folk tales bled into Stipe's lyrics on a number of the album's best songs, such as 'Wendell Gee', the pace-y, railroad-related 'Driver 8' and the superficially sinister 'Old Man Kensey', which celebrated an eccentric individual living in the Deep South. Also relating to the storytelling tradition, the album's first single, 'Cant Get There From Here', came from a rural American colloquialism often used in response to a traveller's request for difficult directions.
Elsewhere, the band made further bold advances. The atypically jagged and aggressive 'Auctioneer (Another Engine)' presaged the urgent, anthemic sound that R.E.M. would pursue on their fourth album, Life's Rich Pageant, while the lush 'Green Grow The Rushes' hinted at Michael Stipe's nascent political consciousness. Stipe's close friend, 10,000 Maniacs' Natalie Merchant, has since stated that the song stemmed from a pact the duo made to write songs about the genocide of American Indians, which also yielded the track 'Among The Americans' from 10,000 Maniacs' 1985 album, The Wishing Chair.
A tradition of myth and mystery
Arriving in the wake of the band's Pre-Construction tour of the US (where Billy Bragg often opened for R.E.M.), Fables Of The Reconstruction was released in June 1985, drawing positive notices from the critics. Rolling Stone's Parke Puterbaugh afforded the album four stars and praised the band's partnership with Joe Boyd, suggesting, "R.E.M's liaison with Boyd makes perfect sense. Rural England and the rural South – the band members are all Georgians – share a deep tradition of myth and mystery that's nurtured in the bond between man and land." In the Chicago Tribune, meanwhile, writer Greg Kot felt that Fables… "has a languid, late-night feel, accented by songs that seem to revolve around themes of travel, search and exhaustion".
Fables Of The Reconstruction continued the band's steady infiltration of the mainstream, peaking at No.28 on the Billboard 200, selling steadily and eventually receiving a Gold certification in 1991. Both of the record's two US singles, 'Cant Get There From Here' and 'Driver 8', also peaked inside the Top 30 of the Billboard Mainstream Rock chart, and IRS commissioned videos for both.
With the storyboard involving the band cavorting in a hayfield and throwing popcorn at each other at a drive-in movie, the promo for 'Cant Get There From Here' enjoyed exposure on MTV and helped put to bed the myth that R.E.M. were the most earnest and enigmatic of bands. Looking back on the shoot in MTV's An Hour With R.E.M., broadcast in 2001, Peter Buck explained: "So, we have dinosaurs and monsters in the background. It's probably the most humorous video we've ever done. For a band that's kind of noted for not having a sense of humour, I kind of enjoy that aspect of it."
The band's extensive overseas touring had also begun to open doors to the global stage, ensuring that when Fables… was released in Europe, it peaked at No.35 in the UK, yielding R.E.M.'s highest chart placing to date. The band's first post-album live show also saw them returning to England, where they featured on what now reads like a legendary bill, supporting U2 alongside Billy Bragg, Spear Of Destiny and Ramones in front of a crowd of 50,000 people at Milton Keynes Bowl.
While still in Europe, R.E.M. played a second huge U2 support alongside The Alarm and Squeeze at Dublin's Croke Park, before performing at several of the best summer festivals, including two big events in Belgium, Rock Torhout and Rock Werchter, on diverse bills also featuring Lloyd Cole & The Commotions, Depeche Mode and Joe Cocker.
An essential snapshot
As summer turned to autumn, R.E.M again took to the road with a vengeance, performing three lengthy consecutive tours of duty. Under the banner Reconstruction I, the first leg of the band's US tour swung through 40 gigs across July and August, winding up with a rapturously received show at New York's prestigious Radio City Music Hall on 31 August.
R.E.M. were back in the US and Canada for another lengthy nationwide tour of duty across November and December, but, sandwiched in between, their Reconstruction II tour found them playing in their largest European venues to date, including Glasgow's cavernous Barrowlands Ballroom and two packed houses at London's esteemed Hammersmith Palais.
Along the way, Stipe and company gave one of their most memorable performances for German TV's enduring Rockpalast concert series, at the Zeche Arena in Bochum. An essential snapshot of this remarkable young band hitting their first major peak, the footage captured R.E.M performing a 17-song set, plus multiple encores, mixing up highlights from their three albums with diverse cover versions. Also sandwiched into the setlist were two unrecorded gems, 'Fall On Me' and 'Hyena', both of which would shortly feature among the key tracks on the band's mainstream breakthrough, Lifes Rich Pageant.
Fables Of The Reconstruction can be bought here.
Format:
UK English