How Debut Album 'Murmur' Spread The Word About R.E.M.
The record R.E.M. emerged with remains one of the most compelling and otherworldly debut albums in rock history. Filler-free and the passing of time have merely added to the record's timeless allure.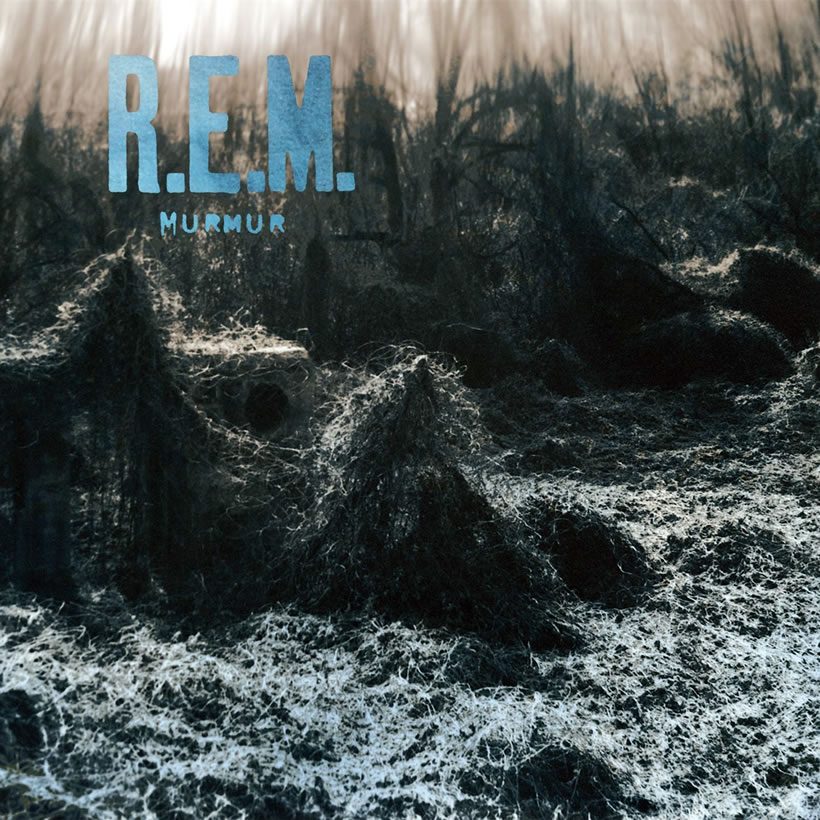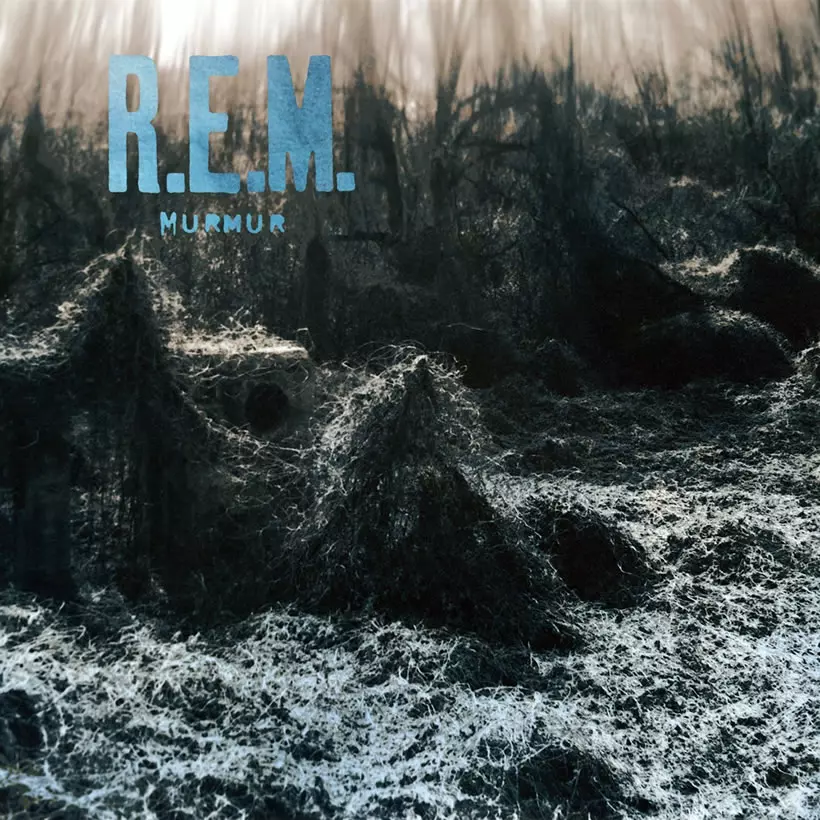 In December 1987, North America's most prestigious rock publication, Rolling Stone, granted R.E.M. the front cover and proclaimed them to be "America's Best Rock & Roll Band." Just four and a half years after the release of their debut album, Murmur, the band's dynamic fifth album, Document, had zoomed up to No.10 on the Billboard 200. Within another five years, they would be one of the biggest bands on the planet.
R.E.M.'s gradual, but surefooted rise to global stardom has been well-documented, but like their arena-rock contemporaries The Cure and Simple Minds, the Athens, Georgia-based quartet were first galvanized into action by punk's lo-fi, DIY philosophy. A mutual appreciation of stellar punk and post-punk-era acts, including Patti Smith and Television, first firmed up the bond of friendship between vocalist Michael Stipe and guitarist Peter Buck, who put R.E.M. together with the addition of bassist Mike Mills and Bill Berry.
The band's early recordings
The embryonic band made their live debut at a friend's birthday party in a converted Episcopal church in Athens, on April 5, 1980. The foursome then spent much of the next 18 months building a following the old-fashioned way, crisscrossing the southern US playing grassroots-level shows and feverishly writing strings of songs.
The band's first real foray into a recording studio resulted in a well-received demo overseen by producer Mitch Easter at Drive-In Studios in North Carolina. In remixed form, two tracks from this session, "Radio Free Europe" and "Sitting Still," made up R.E.M.'s vinyl debut in July 1981, when the two songs were issued as a single on local Athens imprint, Hib-Tone.
R.E.M. - Radio Free Europe (Official Hib-Tone Single)
Selling out its 1,000-only pressing, "Radio Free Europe" made sizeable waves, with the highly respected New York Times even including the record in its Ten Best Singles Of The Year round-up. Meanwhile, R.E.M.'s original Mitch Easter-produced demo continued to open doors for them. A copy of it eventually found its way to IRS Records, whose suitably impressed co-owners, Miles Copeland III and Jay Boberg, quickly stepped in to sign the band.
IRS introduced R.E.M. to the wider world with a mini-LP, Chronic Town, released in August 1982. Again recorded at Easter's garage studio, this naïve yet glorious record included long-term fan favorites "Gardening At Night," "Carnival Of Sorts (Box Cars)," and "Wolves, Lower," and introduced the band's signature sound, with Mike Mills' driving, melodic basslines playing counterpoint to Peter Buck's jangly, arpeggiated guitar, and Michael Stipe's soft, mumbled vocal delivery piquing the interest of critics on both sides of the Atlantic.
False starts
With Chronic Town garnering positive media attention and racking up healthy sales of around 20,000 copies, IRS were keen to issue the band's debut album. Initial sessions began late in 1982, but the label insisted on pairing the group with a new, high-profile producer in Stephen Hague (OMD, PiL, New Order), who placed the emphasis squarely on studio perfection. Though an excellent technician on his own terms, Hague's methods were ill-suited to the still relatively inexperienced R.E.M. Bill Berry, especially, lost confidence after Hague forced the band to perform multiple takes of "Catapult," and the producer later decided to take the completed song to Synchro Sound in Boston where he overlaid it with keyboards without the band's permission.
Unhappy with the turn of events, R.E.M, requested the opportunity to record their debut with Mitch Easter. After an initial "try out" session yielded a successful version of the song "Pilgrimage," IRS relented and gave R.E.M. the green light to hook up with Easter and his production partner, Don Dixon.
The recording of Murmur
Stipe and company had previously worked with Easter at his garage studio in Winston-Salem, North Carolina, but for the Murmur sessions, they moved 80 miles further south to Reflection Studios in Charlotte, a 24-track facility whose principal clients were US televangelists Jim and Tammy Bakker's Praise The Lord Club. The studio's lack of rock'n'roll credentials, however, didn't faze R.E.M. in the slightest.
"We wanted to do it in the South with people who were fresh at making rock'n'roll records," Peter Buck later told Rolling Stone. "In Charlotte, we could sit up all night and mess around, have ideas, and not worry too much."
R.E.M. had written and performed most of Murmur's 12 songs live during 1980-81 and had already agreed on a track sequence before they entered the studio. The quartet were also adamant that they wished to eschew rock music clichés such as grandiose guitar solos and the (then on-trend) synthesizers so beloved of Stephen Hague. In most cases, the songs' basic tracks were laid down relatively quickly and Stipe generally recorded his vocals in a darkened stairwell off to the side of the main studio.
For their part, Dixon and Easter were happy to provide technical expertise and tighten things up as required, but in general, the pair cheerfully indulged R.E.M.'s experimental approach. As Dixon told Rolling Stone: "It was a unique combination of people, where there was enough tension and enough cohesiveness. We were dealing with a fragile sort of art concept and trying to bring in a little pop sensibility without beating it up."
"They [Dixon and Easter] were instrumental in teaching us how to use the studio," Peter Buck later acknowledged. "We spent most of our time finding interesting ideas and sounds like strange percussion things, banging on table legs… I'd play acoustic guitar and then take the guitar off and leave the reverb on with the delay, so that it was ghostly and strange."
R.E.M. - Talk About The Passion
The record R.E.M. emerged with remains one of the most compelling and otherworldly debut albums in rock history. Buck's chiming, Byrds-esque guitars and Stipe's elliptical lyrics and slurred delivery have frequently been singled out for attention, but all four members of the band played crucial roles, with Mills' melodic basslines and Berry's expressive drumming (and the duo's intuitive harmony vocals) equally essential to the shape of R.E.M.'s singular DNA. Among the record's cachet of brittle, introspective treats are the glorious "Talk About The Passion," the haunting, piano-led "Perfect Circle," and the nervous, jittery "9-9," but Murmur's tracklist remains staunchly filler-free and the passing of time has merely added to the record's timeless allure.
The release and legacy of Murmur
Housed in a suitably enigmatic sleeve depicting a field covered with kudzu vines (known locally as "the vine that ate the South"), Murmur was released on April 12, 1983, and attracted substantial media acclaim. Awarding the album four stars, Rolling Stone's Steve Pond asserted that "Murmur is the record on which [R.E.M.] trade potential for results: an intelligent, enigmatic, deeply involving album, it reveals a depth and cohesiveness to R.E.M.", while The Village Voice's Robert Christgau declared "they're an art band, nothing more or less – and a damn smart one!"
Murmur's most direct and anthemic track, a punchier, re-recorded version of "Radio Free Europe" was selected as the album's lead single and rose to No.78 on the Billboard singles chart. The album itself fared better, peaking at No.36 on the Billboard 200, selling 200,000 copies across 1983 and eventually gaining a gold certification in 1991. Remarkably, the introspective Murmur also went on to beat off the challenge of multi-million-selling mainstream releases such as Michael Jackson's Thriller, The Police's Synchronicity, and U2's War to scoop Rolling Stone's prestigious Album Of The Year Award for 1983.
R.E.M. played a lengthy US tour supporting UK ska-pop trailblazers The English Beat (AKA The Beat, back home) which straddled the release of Murmur. The band's relentless schedule continued throughout the summer of '83, with their own headlining tour of North America touching down in prestigious venues such as The Ritz in New York, the Old Waldorf in San Francisco, and Detroit's St Andrew's Hall. During this run of shows, Stipe and company took legendary names of the future, such as The Replacements, out on the road as their warm-up acts.
National television debuts at home (Tonight With David Letterman) and abroad (The Tube in the UK), in addition to the group's first European tour, presaged R.E.M.'s reunion with Mitch Easter and Don Dixon, and the start of the sessions which resulted in the band's sophomore release, April '84's Reckoning.