Roger Daltrey
The Grammy-winning British rock singer and songwriter is known for his impressive solo career as well as his work as part of the Who.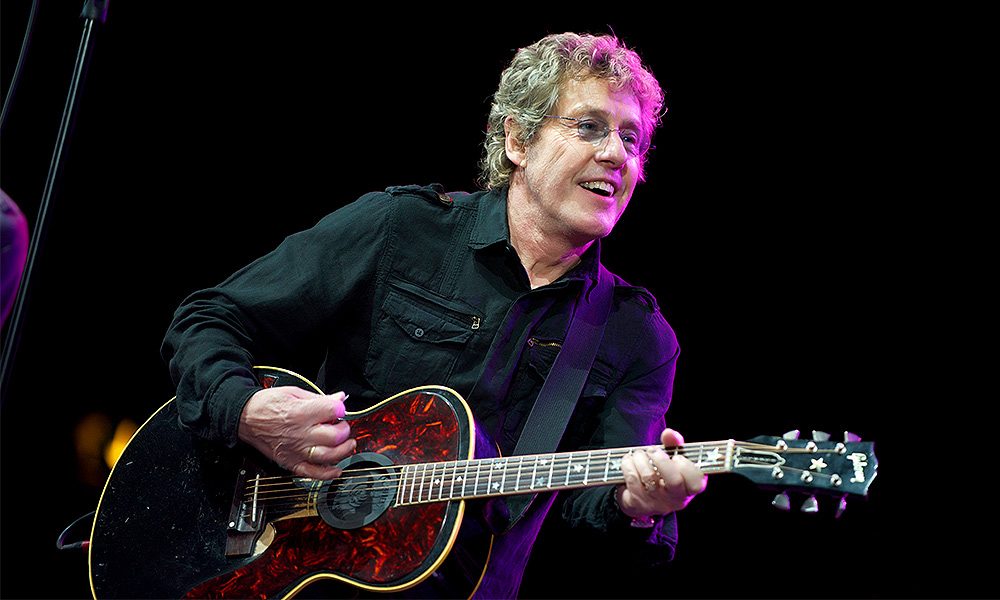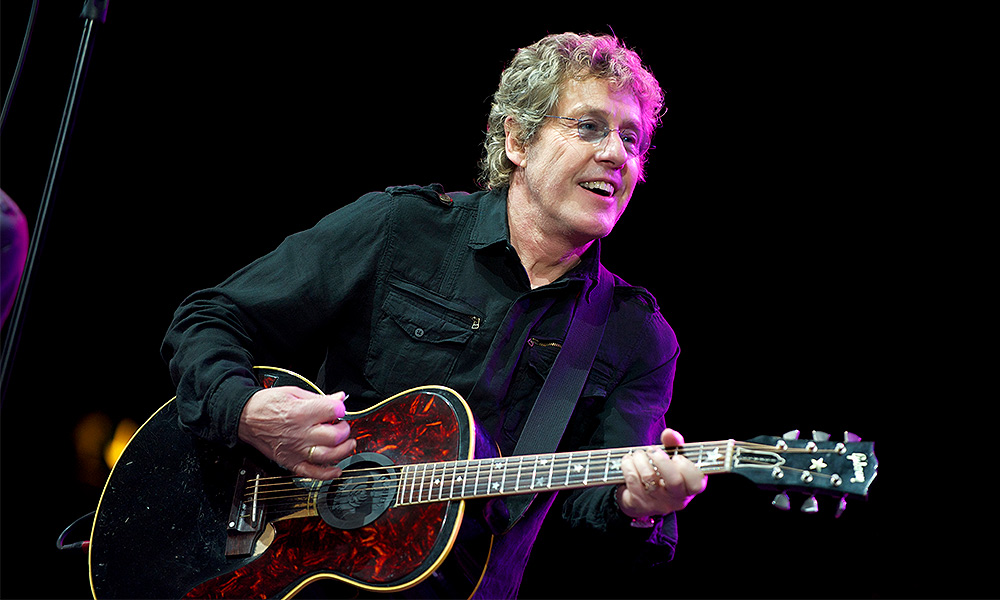 As lead singer with The Who, the über-rock vocalist and performer Roger Daltrey should need no introduction. Many would concur that he is, was and always has been one of the greatest in his field. His career with that classic English rock group is, however, for another time and place. Here we'll concentrate on Daltrey's fine solo work, including eight studio projects, several compilations and a classic live album: A Celebration: The Music Of Pete Townshend And The Who, recorded at New York's Carnegie Hall in 1994. (Given Daltrey's acting credentials, it's also worth seeking out his contributions to the excellent soundtracks Lisztomania, McVicar, Mack The Knife and the all-star British Rock Symphony, among others.)
Daltrey was still in The Who when he embarked on his own thing, in 1973, with the eponymous Daltrey, recorded in his studio barn in Burwash, East Sussex. Thereafter, he gave us great music on a regular basis before The Who's renaissance took him back into the fold after partial reunions. They've kept fans on tenterhooks since reviving Quadrophenia in 1996 but always re-emerge stronger in spirit than ever.
An ardent supporter of Teenage Cancer Trust and Teen Cancer America, which he was instrumental in inaugurating in 2000, Daltrey is an also a committed contributor to a variety of other charity organisations: The Prince's Trust, Neil Young's Bridge School Benefit, PETA, Childline and many more fund-raising causes that concentrate on the welfare of sick and needy youngsters.
Despite the reputation that rock'n'rollers have for being crazy party animals, Daltrey is an advocate of clean living. Given his own political views and working-class background, he is far removed from the flash lifestyle of some of his contemporaries.
In 2004, he was appointed a Commander Of The Order Of The British Empire for his services to music, the entertainment industry and charity. Richly deserved as that was, he is also equally proud of his honorary degree from Middlesex University. In America, Daltrey, with The Who, received a Grammy Lifetime Achievement Award in 2001 and was inducted into the Rock And Roll Hall Of Fame in Cleveland, Ohio.
In addition to these accolades, he has been honoured by Time magazine and, along with Who guitarist Pete Townshend, been acknowledged by the Kennedy Centre Honours. He was also tickled to accept the James Joyce Award from the Literary And Historical Society Of University College Dublin in 2009. Germany's prestigious Steiger Award followed, as did a Roll Of Honour Award from Classic Rock magazine in 2011. Most recently, Daltrey and Townshend received the UCLA Student Alumni Association annual George And Ira Gershwin Award for Lifetime Musical Achievement.
Yet he works hard at the day job. In 2014, Daltrey collaborated with the legendary Wilko Johnson on the vintage rhythm'n'blues album Going Back Home for the reactivated Chess Records. This critically acclaimed album found both veterans in outstanding form. As if to square the circle, that album was also recorded in East Sussex, in a modest studio, in the space of one week. That is real old school.
Roger Harry Daltrey was born in East Acton, London, in 1944 and attended the local grammar school along with future bandmates Pete Townshend and John Entwistle. A model pupil and a brainy child, he became something of a rebel once rock'n'roll reared its persuasive head.
Daltrey's first band was the skiffle outfit The Detours. Not only did he sing and play the guitar with them, but he also made his own instrument, a cherry-red Stratocaster copy, and pretty much managed the band's affairs – useful practice for later years. Entwistle soon joined the group and was followed by Townshend and, eventually, larger-than-life drummer Keith Moon. For those guys the rest is history: 'I Can't Explain', 'Anyway, Anyhow, Anywhere', 'My Generation'… Roger was the perfect foil for Pete's angst, and his yowl of outrage at the end of The Who's 'Won't Get Fooled Again' is one of the era's most spine-tingling moments.
As the face and voice fronting the epic albums such as Tommy, Who's Next, Quadrophenia, etc, Roger could have rested on his laurels, but his own interest in solo work and acting roles coincided on his debut, 1973's Daltrey. The album came framed by the singer's angelic mop of brown curls and contained an excellent set of songs produced by fellow West London pop star-turned-thespian Adam Faith and David Courtney, the latter co-writing the majority of the songs with Leo Sayer. The outstanding cuts here include 'One Man Band' (the lead vocal on the closing 'Reprise' was captured on the roof of The Beatles' Apple Studios), 'Thinking' and 'Giving It All Away', the latter of which was a No.5 hit in the UK, and was performed by Daltrey on The Old Grey Whistle Test.
Ride A Rock Horse followed in 1975. Produced by Argent's Russ Ballard, it was a very tasty proposition with a fine band: Ballard, Humble Pie's Clem Clempson, bassist Dave Wintour and noted Welsh session drummer Henry Spinetti. Daltrey went back to his roots to cover the Rufus Thomas dance hit 'Walking The Dog', though record buyers somehow missed the allure of 'Come And Get Your Love' and a version of Philip Goodhand-Tait's 'Oceans Away'.
Courtney was back to boss the console with former Shadow Tony Meehan on 1977's One Of The Boys (1977). Released at the height of the punk revolution, it nevertheless stands up well as an eclectic and adventurous project that is ripe for rediscovery, not least for the Paul McCartney-composed song 'Giddy': a grand power-pop venture that finds Roger backed by Entwistle and Moon, Hank Marvin, Eric Clapton, Alvin Lee and Mick Ronson. Elsewhere, Jimmy McCulloch, Jimmy Jewell, Andy Fairweather Low and other luminaries act as a roll call of Great British talent. Songs from Murray Head, Steve Gibbons, Colin Blunstone (check 'Single Man's Dilemma') and the artist's own pieces, 'The Prisoner' and 'Satin And Lace', embellish a proper gem.
Daltrey opened the 80s with his fourth solo album, McVicar (produced by Jeff Wayne, he of the musical version of War Of The Worlds), which doubled as the soundtrack to the biopic of the English bank-robber. Excitingly for Who fanatics, it also saw the participation of all the then extant band members, as well as the prodigiously talented pop cult star Billy Nicholls, whose 'Without Your Love' gave Daltrey a big US hit. The album also did the business Stateside, making No.22 in the charts.
Following the well-chosen items on Best Bits, a compilation with extras, Roger decided that The Who's increasingly metallic style was not really to his liking, so he worked on an antidote, the pointedly titled Parting Should Be Painless, choosing songs that vented his frustrations. Roxy Music's Bryan Ferry offered 'Going Strong', while Daltrey also took on the Eurythmics-penned 'Somebody Told Me'. Somewhat lost in the shuffle in 1984, the album now sounds like an engaging set that captures Daltrey at his most reflective. 
The following year's Under A Raging Moon (the title track of which paid tribute to the late Who drummer, Keith Moon, who'd died in 1978) re-established Roger as a commercial force. Townshend and Daltrey buried the hatchet on the former's 'Under The Fire', while the title track featured a roster of classy kit men: Martin Chambers, Zak Starkey, Mark Brzezicki, Roger Taylor, Cozy Powell, Carl Palmer and The Police's Stewart Copeland. Usually modest and sometimes stung by criticism of his solo outings, Daltrey said of this effort: "That was the album I really wanted to make," Daltrey said of the record. "It got great airplay and sold an awful lot."
A switch to a more polished London-meets-LA sound accompanied 1987's Can't Wait To See the Movie, which boasted David Foster and Alan Shacklock's production expertise. However, Daltrey's solo career went on a small hiatus to make way for more Who-related activities before he had time to put together the Best Of Rockers And Ballads compilation in 1991. It was swiftly followed by 1992's terrific Rocks In The Head, on which where Gerard McMahon produced and got Daltrey back into songwriting mode. In great voice (when is he not?), Daltrey stepped up to the plate with some of his best songs, of which 'Everything A Heart Could Ever Want (Willow)', dedicated to his daughter Willow Amber, became a firm favourite.
Finally, there came the type of album that was always in the pipeline: A Celebration: The Music Of Pete Townshend And The Who (aka Daltrey Sings Townshend). Recorded during a record-breaking two-night slot at New York's Carnegie Hall, in February 1994, this star-studded affair features guest turns from Townshend (on 'Who Are You') and Entwistle ('The Real Me'), with an appearance from The Chieftains on 'Baba O'Riley' and 'After The Fire'. Other featured players include jazz saxophonist David Sanborn, arranger/conductor Michael Kamen, and New York's Juilliard Orchestra. If you haven't discovered this classic then put that right. It is a complete triumph.
As an overview, the 2005 compilation Moonlighting: The Anthology covers all the bases. For something completely different, 2014's Going Back Home was a rollicking collaboration with Wilko Johnson. A No.3 album in the UK, it has since gone gold and boasts the back-to-basics beauty of the Johnson/Mick Green title track, along with a cover of Dr Feelgood's 'Sneaking Suspicion' and a superb take on of Bob Dylan's 'Can You Please Crawl Out Your Window?'. The main participants are perfectly attuned, and The Blockheads' rhythm section, Norman Watt-Roy and Dylan Howe hold down the beat with Mick Talbot adding tasty keyboards throughout.
Never discount the possibility of new Who material, but for Roger Daltrey, it's more a case of: what's next?
Max Bell
Format:
UK English