The Six Degrees Of Dave Grohl
Looking back at the varied career of one of the most influential rock musicians of the past few decades: Dave Grohl of the Foo Fighters.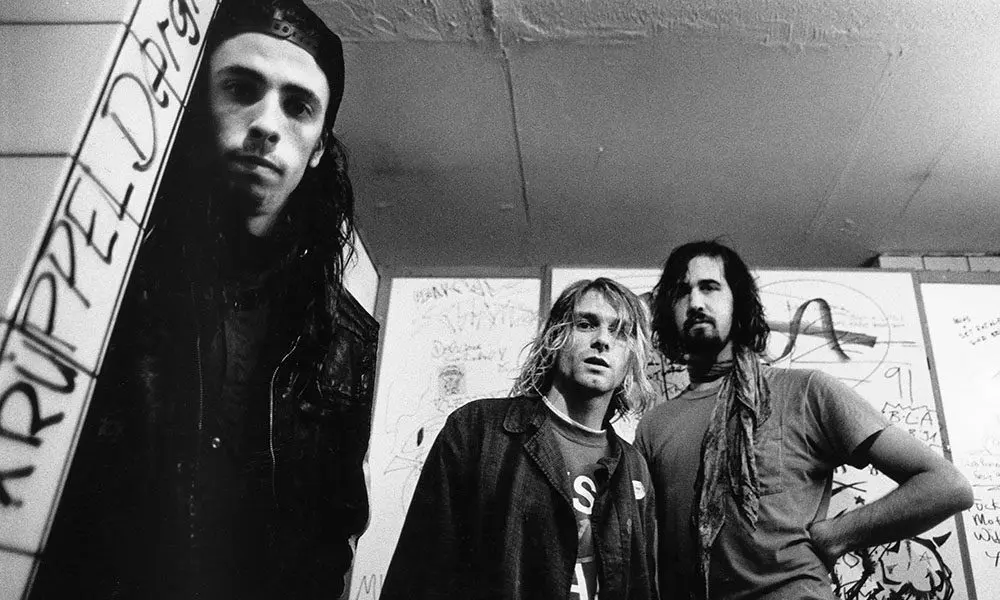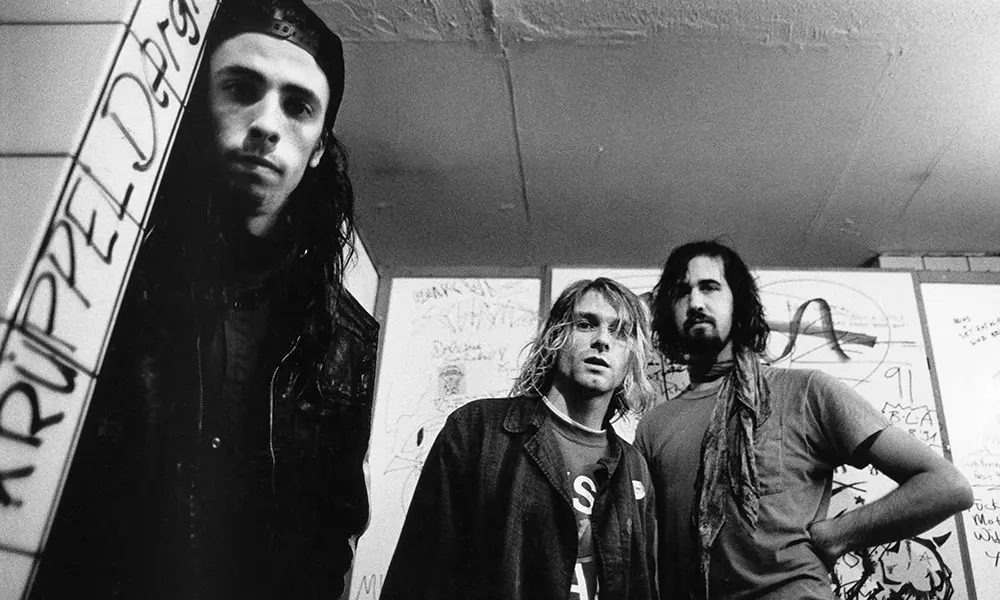 With the unrivalled energy and ambitious hunger of someone who's just starting out in the game, Dave Grohl has the air of someone who can't quite believe his own luck. In the history of rock, has there ever been a musician who switched bands and even instruments simultaneously and achieved such an astounding level of success? Back in his early days drumming with Nirvana, no one could have anticipated that Grohl would turn into such a great songwriter, but then again, Dave Grohl is full of surprises. For someone who thought they were going to be a drummer for hire for the rest of their life, he has lived up to that promise partially and assumed the mantle of rock'n'roll preservationist. Since starting the Foo Fighters decades ago, Grohl remains an unstoppable force.
Before he was enmeshed in the Seattle grunge world with Nirvana, Grohl, born on January 14, 1969, was just another teenager punker in the 80s DC punk scene. If music tastes are said to be solidified between the ages of 14-24, then this explains how DC hardcore music makes up much of Grohl's musical DNA. After teaching himself to play drums and guitar, Grohl first joined the hardcore band Freak Baby as their second guitarist. After the band dissolved, some of the remaining members reshuffled their line-up, with Grohl transitioning to drums and a new name: Mission Impossible. Shortly after the band would change their line-up and name once more, forming Dain Bramage in 1985. After making a name for himself in the hardcore community, Grohl saw a note that the band Scream was looking for a drummer and he jumped at the chance to audition for one of his idols. With the future of Dain Bramage up in the air, Grohl joined one of most seminal hardcore bands at just 17 years old.
He would later recruit his old scream bandmate Franz Stahl to join the Foo Fighters for a stint, while the other former Scream member, Peter Stahl served as road manager for Foo Fighters and Queens of the Stone Age. After Scream broke up in the late '80s, Dave Grohl relocated to Seattle and tried out for a little-known band with a drum vacancy.
Grohl always described himself as the "quiet one" in Nirvana, but while the band was blowing up, Grohl found time to write and record several demos (recording all the instrumentals and vocals himself) titled Pocketwatch, which later become the basis of the first Foo Fighters album. After enlisting an ad-hoc band consisting of ex-Germs/Nirvana guitarist Pat Smear and ex-Sunny Day Real Estate members William Goldsmith (drums) and Nate Mendel (bass), Grohl put his drumming days behind him (temporarily) and embraced his role as frontman. Upon the band's self-titled 1995 release, Foo Fighters, Grohl had to deal with the shadow of his former band tainting all the reviews.
But Dave Grohl wasn't going to cease being a hard-edged punk rocker. With the Foo Fighters, he was able to retain his original sound tempered by melodic mid-tempo radio rock that would evolve over time and lead to nine successive studio albums. Solidifying their line-up with the arrival of drummer Taylor Hawkins, and later lead guitarist Chris Shiflett, the group widened their fan base with each release, further distancing Grohl (the singer, songwriter and guitarist of Foo Fighters) from the Grohl (the ex-drummer of Nirvana).
While most musicians would be content being the frontman of one of the most successful bands in music history, not Grohl, who spent most of his tenure as Foo frontman, playing, touring and making music with other bands. His varying taste in side projects has led to him working with everyone from Tom Petty to Norah Jones and even Diddy. One could easily base an entire trivia night around Grohl's countless collaborations.
In 2000, Dave Grohl even lent his vocals and contributed drum tracks to metal hero, Tommy Iommi of Black Sabbath, for his self-titled solo record. After a tumultuous recording process of the band's fourth studio album One by One, the band took a break and Grohl blew off some steam, playing drums with the (then) underground hard rock outfit Queens of the Stone Age. After gigging with them for the summer, Grohl later accepted an invitation to help them to record their 2002 album, Songs for the Deaf.
Queens Of The Stone Age - No One Knows (Official Music Video)
Grohl's generous contributions were not always a one-way street. As one of the most connected men in music, he often recruited other artists to record for his band, including the Foo Fighter's fifth album, In Your Honor, featuring collaborations with John Paul Jones of Led Zeppelin, Josh Homme of Queens of the Stone Age, and Norah Jones. Grohl also has a knack for bringing great collaborators together, which is how one of the great rock supergroups was born, with Homme and Jones joining Grohl to form Them Crooked Vultures.
Dave Grohl kept busy much of the aughts, performing on Tenacious D's debut album in 2001 and appearing in their music videos and their movie. The following year, he appeared on Cat Power's album You Are Free and drummed on several tracks for Nine Inch Nails' 2005 album With Teeth. Grohl had known Trent Reznor since the 90s and their mutual admiration would lead to multiple shared efforts including Reznor recording a track for Grohl's Sound City documentary and Grohl playing drums on Nine Inch Nails' EP Not the Actual Events.
Grohl wasn't just limited to his in-demand drumming skills, he also contributed guitar to a cover of Neil Young's "I've Been Waiting For You" on David Bowie's 2002 album Heathen. One way to work with your idols is to write material for them. Given his penchant for collaboration, it was only a matter of time before Grohl would form a supergroup of his own. Over the span of several years, Grohl recruited his favourite metal vocalists from the 80s, including Lemmy of Motörhead, Conrad "Cronos" Lant from Venom, and Max Cavalera of Sepultura, to perform the vocals for his "metal project" released in 2004 under the moniker Probot.
Ten years later, he would repeat the experiment, except this time with all his punk compatriots for the supergroup Teenage Time Killers in 2014. The debut album was stacked with current and former members of Fear, the Germs, Slipknot, Dead Kennedys, Minor Threat, Bad Religion, Alkaline Trio and other veterans of punk and gutter metal.
Out of all of his illustrious side projects, perhaps Grohl's most important role is that of rock preservationist. First with 2013 documentary Sound City, an ode to the authentic rock sound created by the Neve 8028 analogue recording console and the storied Sound City studio that birthed Nevermind and countless iconic records.
Grohl continued his journey into the history of American music, directing Sonic Highways – a docuseries that both served as an exploration of regional music scenes across the country and chronicled the band's attempts to record their eighth album in eight different studios around the US.
It's clear from the course of Dave Grohl's career, that he's really just a fan at heart. Sidestepping all the usual rock and roll clichés of drug addiction and mental breakdowns, he's become the unofficial face of contemporary rock – working to create and preserve a genre that's more splintered than ever.
Follow the Dave Grohl Best Of playlist to explore more of his vast and eclectic musical catalogue.