'Foo Fighters': Revisiting Foo Fighters's Defiant Debut Album
After the end of Nirvana, Dave Grohl pulled off one of the biggest second-acts in rock history, starting with Foo Fighers' debut album.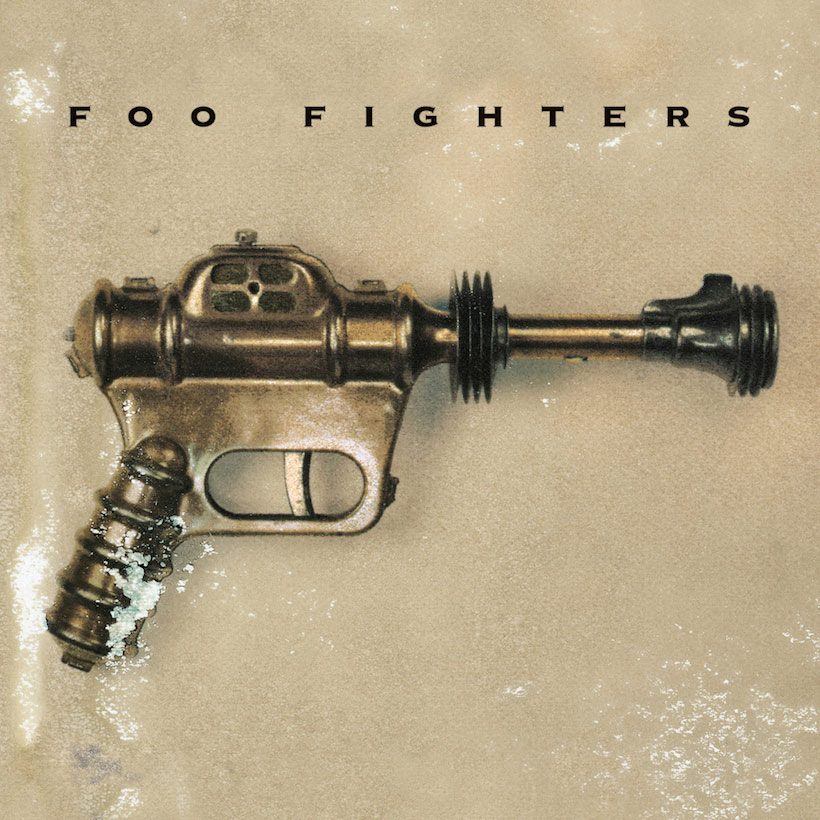 Before they were selling out stadiums or spearheading HBO specials, Foo Fighters were just an experimental side project of Nirvana drummer Dave Grohl, their debut album released as a vehicle to channel his emotional energy after dealing with the devastating loss of his bandmate and close friend Kurt Cobain in 1994.
While the rest of the world banked on Grohl quietly receding into the background following the dissolution of Nirvana, the 25-year-old drummer pulled off one of the biggest second-acts in rock history starting with the release of the self-titled debut album, Foo Fighters on July 4, 1995.
Starting with a clean slate
In order to start with a clean slate, Grohl decided to start his own label, Roswell, and release the album without any names or photos and credit it to a mysterious new band called Foo Fighters, a nod to the nickname Allied aircraft pilots in World War II used for UFOs and aerial phenomena.
Released without fanfare by Capitol Records through Grohl's new label, Foo Fighters sounded like a promising debut from a band that'd been listening to a lot of Nirvana and Hüsker Dü. While in fact, it was essentially a one-man operation, with Grohl writing and recording the entire album himself – with the exception of a guest guitar spot on "X-Static," played by Greg Dulli from The Afghan Whigs.
At the time, Grohl was fielding offers from everyone from the likes of Tom Petty to Danzig, but the thought of joining another band and making music again was debilitating. He had written the songs "This Is A Call" and "Watershed" while on honeymoon and decided to book a week at Robert Lang studios in Seattle with his friend and former roommate, producer Barrett Jones, to record them along with few other demos he and Jones had recorded over past six years.
With his DIY sensibility from his early DC punk days intact, he went into the studio and laid everything down in one week, even recording the songs in the exact order they appeared on the finished LP. After finishing the recording, he adopted the mystery moniker and casually passed a few copies of the sessions to friends for feedback, which then quickly attracted label interest, leading to Grohl signing with Capitol. While 100 or so original tapes remained, the original mixes of the album were scrapped and the sessions moved to Rob Schnapf and Tom Rothrock's "The Shop" studio in Arcata, California (the production duo behind most of Elliott Smith's releases).
Becoming a frontman
Although the scuzzy guitars and layers of feedback might have felt familiar, Foo Fighters also showed a whole new side of Grohl, having stepped out from behind the drum kit to showcase his songwriting and singing skills. Previously, he'd only sung lead vocals on one Nirvana song, "Marigold" which was a B-side on the "Heart Shaped Box" single, but he did contribute background vocals on various Nirvana tracks including harmonizing with Cobain on "In Bloom."
The album opens with the driving "This Is A Call," which features a chorus of Daves, and would top out at No.6 on the rock chart. Grohl later told Q Magazine, "You know how people double their vocals to make them stronger? That album the vocals are quadrupled." Despite his initial discomfort in the new role of lead singer, Grohl's melodic sensibility was evident, especially on tracks like "All The Cows" and his breakout hit, "Big Me." an incredibly catchy, sentimental, harmony-driven example of 90s pop at its best.
Good-time guys of rock'n'roll
The accompanying music video would also establish Grohl and his future band as the good-time guys of rock'n'roll who didn't take themselves too seriously. The spoof of the cheesy Mentos commercials at the time, led to the band being pelted with the pebble-shaped breath mints at shows every time they played the song.
While "Big Me" marked a poppy departure for Grohl, he also let his punk roots show on tracks like "Wattershed" and "Weenie Beanie." Naturally following the release, each song and lyric was dissected with wild speculation on how it all related to Cobain, whether it was the anthemic "I'll Stick Around" or the particular line, "One shot, nothing," on "Weenie Beanie." As Grohl told Rolling Stone in 1995, "I've taken heat for a lot of lyrics I wrote four years ago." Even the galactic gun on the album cover was taken as some subliminal message.
Foo Fighters - Big Me (Official HD Video)
Filled with punk-pop anthems
Even with the deck stacked against him, Grohl delivered an exceedingly fun album, filled with punk-pop anthems and DIY sound that satiated post-grunge fans while hinting at the throbbing arena-rock that was to come. But you can't play rock venues of any size without a band and so Grohl quickly assembled a band to take Foo Fighters on tour. Having heard about the disbanding of Seattle-based rock band Sunny Day Real Estate, Grohl drafted the group's bass player, Nate Mendel, and drummer, William Goldsmith, as well as Nirvana touring guitarist and former Germs member, Pat Smear to complete the line-up.
As with the album release, the tour was also decidedly under the radar, with the band playing a friend's loft in Seattle as their first gig. Throughout the whole album cycle, Grohl remained healthily skeptical, telling Kerrang! in 1996, "I don't think we're capable of being a sensation like Oasis or Alanis Morissette. Sure it has some hook and melodies, but I just don't think it's the kind of thing that eight million 12-year-olds are ever going to be able to palate." Ironically enough, Grohl would go on to recruit Miss Morissette's drummer Taylor Hawkins to join his band and go on to release eight more albums, selling over 30 million records worldwide.