'Bohemian Rhapsody': A Killer Queen Biopic… And Here's Why
As charming as Freddie Mercury himself, the 'Bohemian Rhapsody' biopic leaves no doubt that Queen will always be the champions.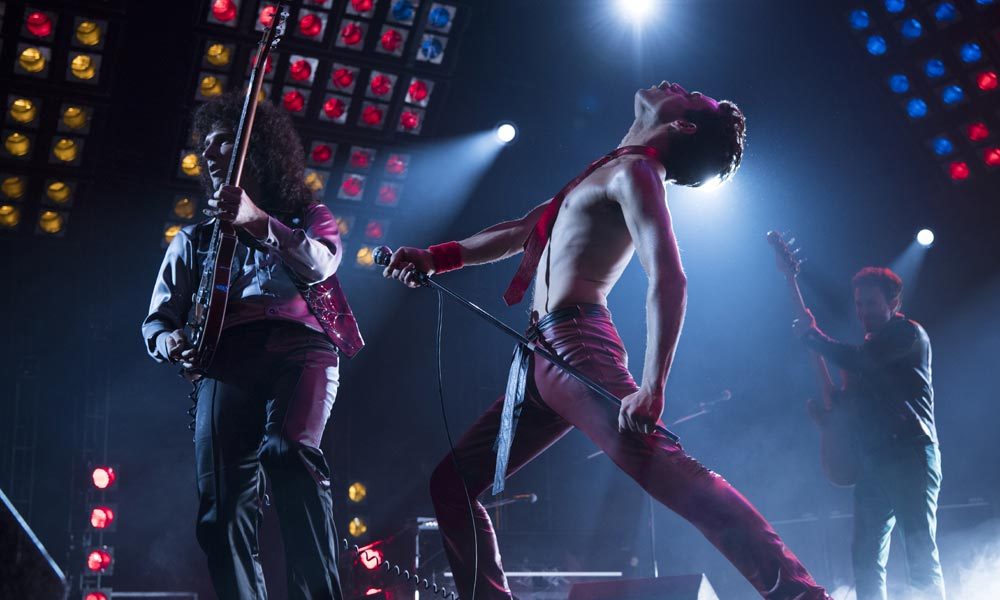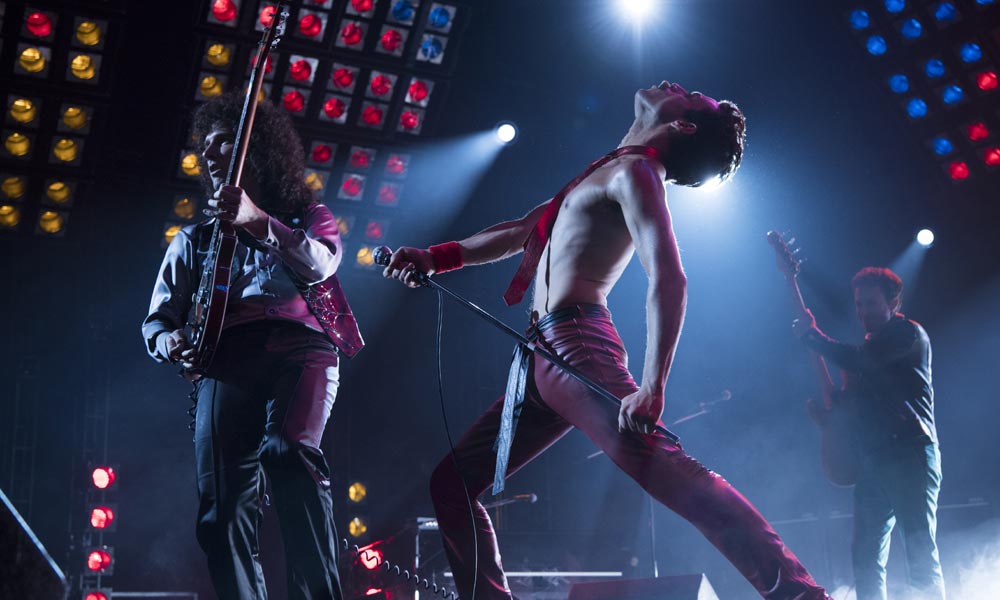 While the Bohemian Rhapsody biopic was still in production, Queen's official archivist Greg Brooks released an enthusiastic progress report saying that producers 20th Century Fox "have created a Queen universe that is scarily convincing in every way."
Once the much-anticipated biopic premiered on October 24, 2018, we could easily see how Brooks came to this conclusion. The visuals are fabulous, and so meticulous is the attention to detail that it's sometimes hard to distinguish whether the Bohemian Rhapsody biopic is – to paraphrase the titular song's opening lyric – real life or just fantasy.
Bohemian Rhapsody | Becoming Freddie | 20th Century FOX
As charismatic as Freddie himself
The story plays out just over two hours, but it seemingly flashes by in seconds and the action never lets up. As charming and charismatic as Freddie Mercury himself, Bohemian Rhapsody spans the period from when the iconic frontman first replaced Tim Staffell in the embryonic Queen in 1970, through to July 1985 and their show-stopping Live Aid set. Mercury's personal life is the primary focus, but fans will also be delighted by the scenes offering insight into the creation of enduring Queen classics such as "We Will Rock You," "Another One Bites The Dust" and, of course, the incomparable "Bohemian Rhapsody" itself.
Sacha Baron Cohen was originally penciled in to play the lead role, yet it's hard to imagine the chameleonic Borat/Ali G star trumping Rami Malek's portrayal of Freddie Mercury. Malek recently admitted, "You don't want to mimic Freddie, you want to be able to understand why he did what he did," and this versatile actor has done exactly that: he's captured all the flamboyance and swagger of Freddie Mercury the icon, but also the vulnerability of his private persona. It's a stellar performance that puts him in contention for an Oscar.
The supporting cast also contribute sterling efforts. Gwilym Lee is especially convincing as the affable yet driven Brian May, while former EastEnders star Ben Hardy portrays Roger Taylor at his edgy, passionate best and Joe Mazzello gets right under the skin of the quiet, pragmatic John Deacon. There's also plenty of humor and several priceless ensemble moments, not least during the studio recording of "Bohemian Rhapsody," where a put-upon Taylor replies, "If I go up any further, my nuts will be in my chest," to Mercury's repeated request for him to sing his falsetto vocal in a dangerously high register.
Gwilym Lee Talks About Playing Brian May In 'Bohemian Rhapsody' Movie - uDiscover Interview
Colorful, human and larger than life
The Bohemian Rhapsody biopic turns darker when examining the complexities of Mercury's personal life. However, while the plot touches upon the star's sexuality, his relationship with his divisive personal manager, Paul Prenter (played by Allen Leech), and – latterly – his AIDS diagnosis, it never resorts to sensationalism. To its credit, the movie also dwells significantly upon Mercury's deep lifelong friendship with Mary Austin (played by Lucy Boynton) and his fractious relationship with his father, both of which are portrayed with sensitivity.
Without question, however, the film's pièce de résistance is its final scene, in which Queen's incendiary Live Aid set is recreated in full. Their high-profile comeback after an estrangement during which Mercury recorded his solo album, Mr. Bad Guy, in Germany, Live Aid is rightly regarded as one of the key moments in Queen's career, and it's captured here in all its resplendent glory. So deft is the re-enactment that it's hard to believe Malek and company are miming as they perform their breathtaking four-song set in front of a jam-packed Wembley Stadium in what rates as a truly spectacular feat of cinematography.
Bohemian Rhapsody, then, will most definitely rock you. As with all truly great stories, it's colorful, human, and larger than life as it veers from triumph to tragedy and all points between. It also leaves you in absolutely no doubt as to why Freddie Mercury and Queen will always be the champions.
Bohemian Rhapsody soundtrack album can be bought here.