'The Prophet Speaks': Why Van Morrison Is Still The Talk Of The Town
Another album that pays homage to the blues legends that inspired him, 'The Prophet Speaks' found Van Morrison at the top of his game.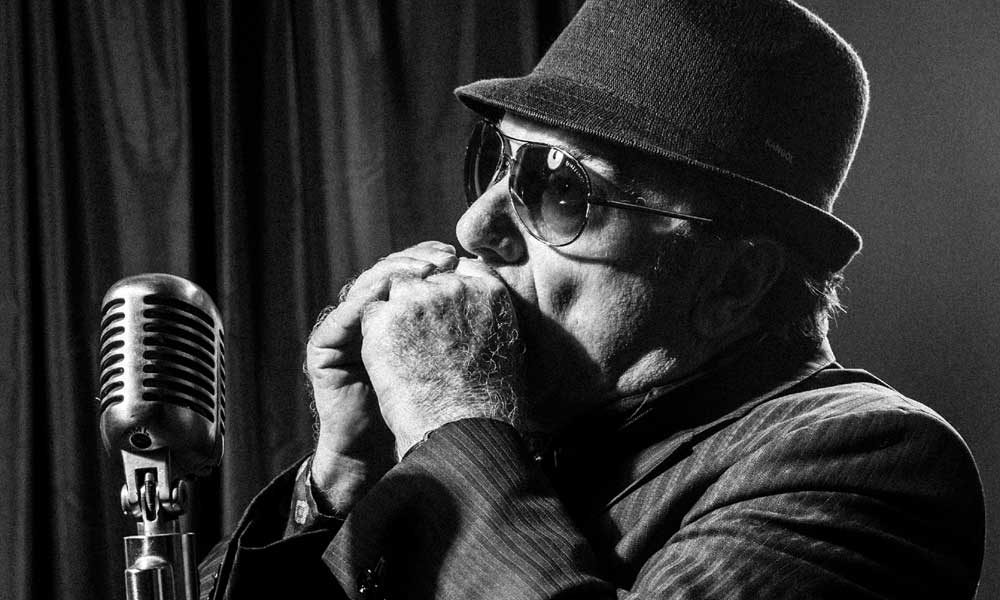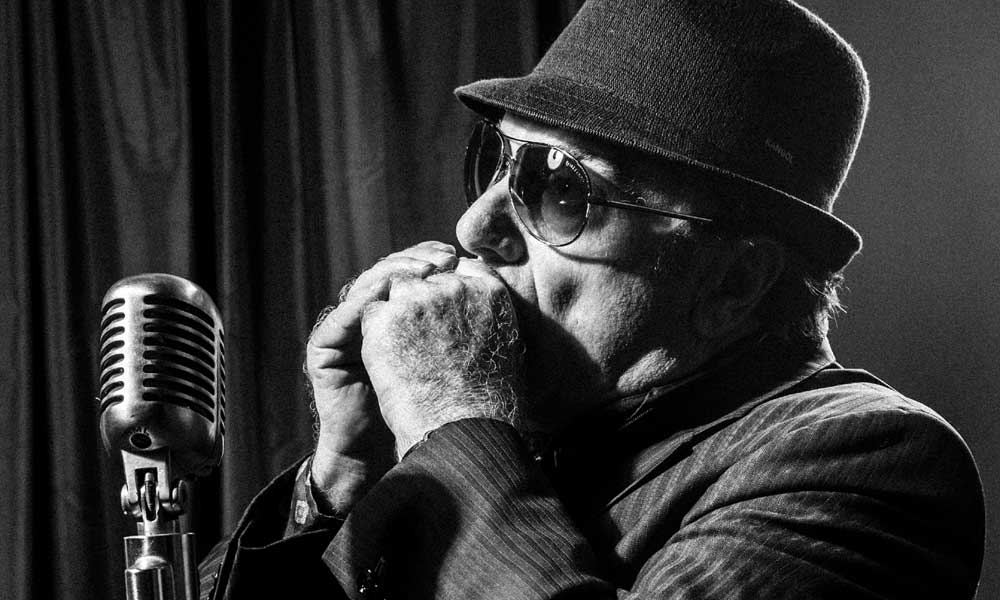 We often hear of how the ongoing digital revolution is dissuading artists from making albums, but Van Morrison clearly disagrees. Released on December 7, 2018, The Prophet Speaks took his latter-day tally to four new full-length albums in under 18 months.
Released by Caroline International, The Prophet Speaks reveals that the iconic Belfast singer-songwriter remains on the almighty creative roll that began with 2017's accomplished jazz- and blues-based sister albums Roll With The Punches and Versatile ,and continued with You're Driving Me Crazy, a critically-hailed collaboration with multi-instrumentalist and former Miles Davis acolyte Joey DeFrancesco.
Listen to The Prophet Speaks on Apple Music and Spotify.
Maintaining such a prolific output would petrify most musicians, yet it's all in a day's work for Van Morrison. He recently remarked that "writing songs and making music is what I do and working with great musicians makes it all the more enjoyable", and he's clearly had a ball recording The Prophet Speaks. Having reconvened with DeFrancesco and members of his touring band, including guitarist Dan Wilson, drummer Michael Ode, and saxophonist Troy Roberts, he's again pieced together another consummate record which shows he has absolutely no intention of fading away.
As with his recent trio of releases, The Prophet Speaks proffers a finely-blended selection of covers and originals, and it again finds Morrison reconnecting with his first love – the blues. Roll With The Punches saw him reworking Little Walter's "Mean Old World" and Mose Allison's "Benediction'," and this time around he puts his inimitable stamp on standards such as Willie Dixon's 'I Love The Life I Live' and John Lee Hooker's enduring "Dimples" in addition to mining for lesser-known gems including Gene Barge's "Love Is A Five-Letter Word" and JD Harris' melancholic "Teardrops."
Van Morrison 'Got To Go Where The Love Is' (Lyric Video)
Van Morrison, of course, has made no secret of how much the trailblazing blues musicians helped shape his own development as an artist. In a 2016 Rolling Stone interview he confessed, "I didn't really connect with Bob Dylan as a songwriter… my influences were Black," and on The Prophet Speaks he directly repays these pioneering figures when he salutes John Lee Hooker, Muddy Waters, Louis Armstrong and more on "Ain't Gonna Moan No More," a smoky ballad decorated by DeFrancesco's exquisite, Jimmy Smith-esque Hammond organ solo.
A further clutch of self-penned numbers suggest that the singular Northern Irish troubadour remains at the top of his game. Though framing a lyric rife with heartbreak and loss ("I'm wonderin' what happened to my baby child"), "5am Greenwich Mean Time" swings by like a summer breeze, while the album's lead single, "Got To Go Where The Love Is," is an infectious slice of soul-imbued pop which rides a killer groove. Taking in the bloody but unbowed "Love Is Hard Work" and the redemptive, piano-framed "Spirit Will Provide," the home straight sparks with further flashes of inspiration, leading us to predict that The Prophet Speaks will soon take its rightful place among Van Morrison's essential works.
The Prophet Speaks is out on December 7 and can be bought here.