T-Bone Walker's 'Complete Imperial Recordings': The Fountainhead Of Modern Blues Guitar
Covering sessions spanning several years, T-Bone Walker's 'Complete Imperial Recordings' witness a precursor to Jimi Hendrix at the peak of his skills.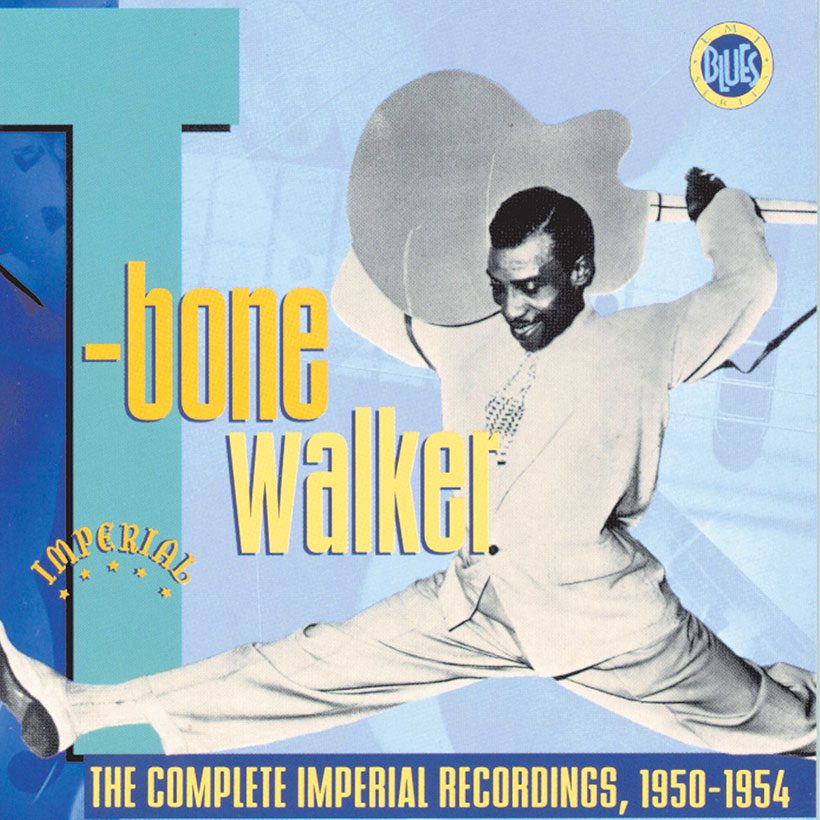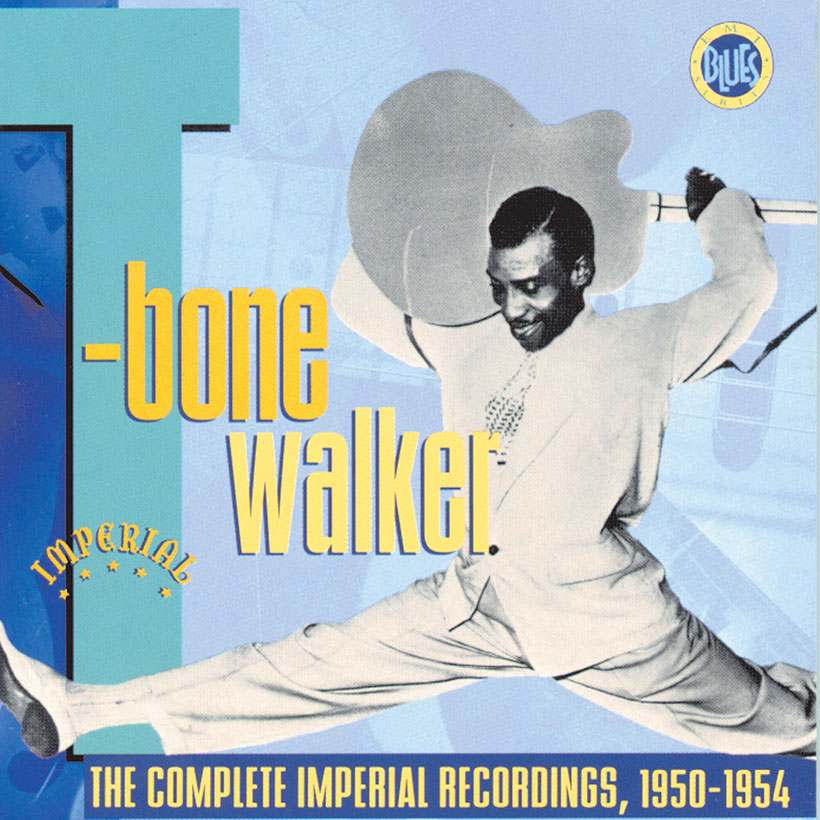 Born on May 28, 1910, Texaan bluesman Aaron Thibeaux Walker remains one of the most innovative and influential musicians of the 20th Century. Walker is the fountainhead of modern blues guitar – the first person to play blues an electric model – who led the way for countless others, including BB King. When the man known as T-Bone Walker started recording for Imperial Records, in April 1950 (the first of several sessions later collected together as The Complete Imperial Recordings), he was a month shy of his 40th birthday and at the peak of his talent as a singer and guitarist, famous for his "Stormy Monday" hit. He had a sound and playing style all his own; unique phrasing with smooth and melodic staccato runs. As the late maestro King said, "When I heard T-Bone Walker play the electric guitar I had to have one… I thought Jesus Himself had returned to Earth playing electric guitar."
Listen to T-Bone Walkers The Complete Imperial recordings now.
As the founder and president of Imperial Records, Lew Chudd launched the career of New Orleans pianist Fats Domino and teen idol Ricky Nelson. Chudd also discovered the country music star Slim Whitman. However, Chudd wanted to record leading bluesmen and, in the 50s, he added Smokey Hogg, Lightnin' Hopkins and Walker to his label.
Deliver any style
Walker was with Chudd for four years, and the 52 tracks on The Complete Imperial Recordings showcase his ability to deliver just about any style in any studio location and with any personnel. He played solos that brought the guitar out of its role as an accompanying, rhythm-oriented instrument. He was also one of the first musicians who proved that a guitar could go head-to-head with brass, pianos, and woodwinds as a legitimate solo instrument.
His first session for Imperial, in Los Angeles, in April 1950, was recorded with a powerful R&B band that included former Lionel Hampton sideman Big Jim Wynn on baritone sax. Mambo-style music was big at the time and the jumping arrangement of "Strollin' With Bones" brought the best out of Walker's playing, assisted beautifully by Eddie "Lockjaw" Davis. The rough-toned tenor saxophonist, who also played with Count Basie, Ella Fitzgerald, and Louis Armstrong, contributes on eight tracks in all, including "Glamour Girl" and "You Don't Love Me," which was written by Walker's wife, Vida Lee.
The next major session collected on The Complete Imperial Recordings was in August 1951, when Walker recorded a batch of songs including two by Big Joe Williams: "I Get So Weary" and "I'm About to Lose My Mind," both of which featured alto saxophonist Edward Hale, who played with Jay McShann's band. Another top musician who appears throughout the sessions is tenor saxophonist Maxwell Davis.
Some of the tracks from March 1953 have a different feel, partly because they were produced by New Orleans legend Dave Bartholomew, who cut his teeth playing trumpet on a Mississippi riverboat as a teenager. He plays trumpet on his own "Railroad Station Blues," which opens with train noises before sliding into a mellow groove that allowed Walker to frame his intuitive guitar licks with some rolling piano from boogie specialist TJ Fowler. Fowler and his band were also key to the sessions in Detroit in 1953, which included recordings of Walker's own fine songs "Bye Bye Baby" and "My Baby Is Now On My Mind."
One of the great showmen
As well as being a remarkable musician, Walker was one of the great showmen. Even in the 40s, he would perform stage acrobatics such as the splits. Walker did almost everything that Jimi Hendrix did later, from exploiting feedback to playing the guitar behind his back to playing it with his teeth. Chuck Berry was another musician who learned his stagecraft from Walker. "All the things people see me do on the stage I got from T-Bone Walker," said Berry, the master of the stage duck walk.
The Hustle Is On (78 RPM Version)
Though the stage presentation is absent from the 52 songs on The Complete Imperial Recordings, they all demonstrate Walker's ease and confidence in the studio, especially on wonderful cuts such as "The Hustle Is On," "Tell Me What's The Reason," "High Society" and "Cold, Cold Feeling," which was written by Jessie Mae Robinson, the first female African-American member of the American Society Of Composers, Authors And Publishers.
Whether it was with his own songs or covering other composers, Walker's silky vocals are bristling with energy – and his guitar playing is a model of a sublime grace. Walker, who died on March 16, 1975, gave a modest assessment of his skills, saying, "My blues wasn't the shouting kind. I played a kind of sweet blues."
In The Complete Imperial Recordings he left some of the sweetest and greatest blues songs ever made.