The 47 Best Blues Songs Of All Time
The blues artists talked, the rockers listened. Without the blues there'd be no rock'n'roll, but these influential blues songs were especially pivotal.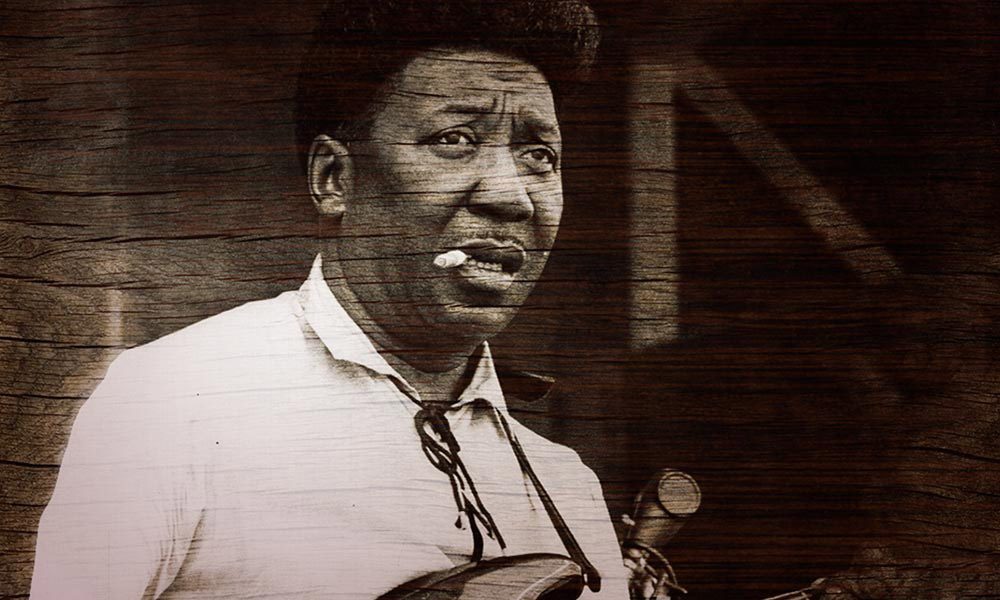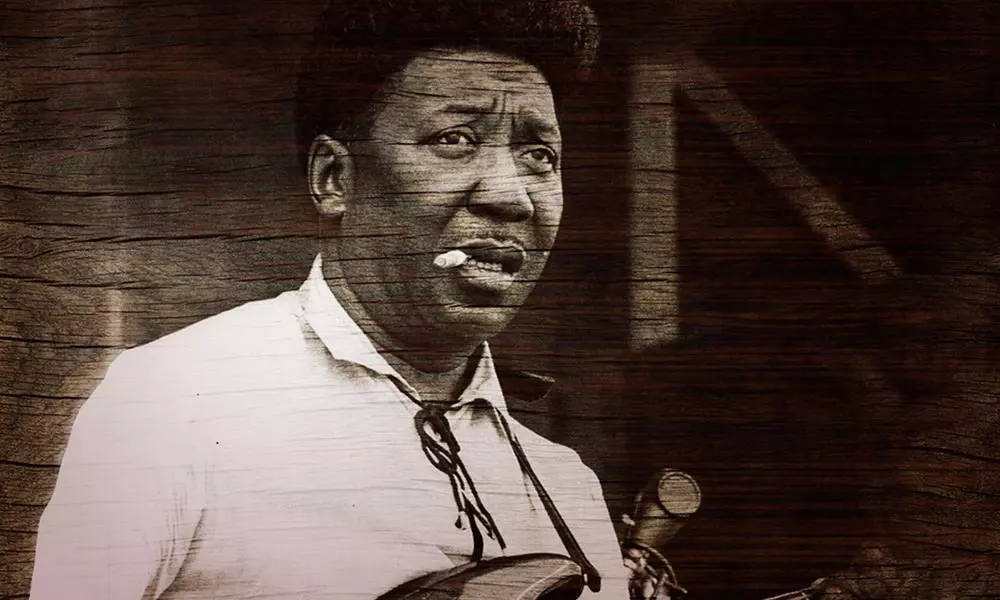 The great blues artists talked, the savviest rockers listened. Without the blues there'd be no rock'n'roll, but certain tracks were especially pivotal. Either they were famously covered, or the licks got borrowed, or they schooled the rockers in style and attitude. Many of the most influential blues songs reverberate to this day, and a few were probably covered by a local band in your town last weekend. Suffice to say that if Robert Johnson had never gone to the crossroads, or if BB King was still feeling a thrill, the world would be a poorer place.
While you're reading, listen to our Best Blues Songs playlist here.
BB King – The Thrill Is Gone
Producer Bill Szymczyk – yes, the same one who'd make millions a few years later with The Eagles – caused a small revolution when he added a string section to this track, otherwise one of many smooth ballads that BB King recorded in the 60s. The producer had no qualms about polishing King's sound, recording him with top-flight studio players (instead of his road band) and, in this case, coaxing out one of his more heartfelt vocals. "Thrill Is Gone" wasn't the first record to fuse blues with pop, but it was the smoothest and most successful to date (hitting No.15 as a pop record) and setting the stage for many crossovers to come. – Brett Milano
B.B. King - Thrill Is Gone (Live)
Robert Johnson – Me And The Devil Blues
One of the last recordings he made, released on the Vocalion label in 1938, this classic fable about Satan calling in a debt, helped to fuel the long-held myth that Johnson had made a Faustian pact with the devil at a crossroads, exchanging his soul for musical success. The fact that Johnson died in mysterious circumstances not long afterwards made the record seem prophetic. It offers a quintessential example of Johnson's soulful wail and skeletal guitar accompaniment, and became a touchstone for later blues musicians; those who covered it included Peter Green Splinter Group, Eric Clapton, and Gil Scott-Heron. – Charles Waring
John Lee Hooker – Boogie Chillen
Hooker's biggest commercial success was during the years 1949 to 1951 when he was in his thirties; he put six singles in the US R&B charts, the first of which was "Boogie Chillen," which went all the way to No. 1. An original tune recorded in 1948, the song represented the minimalist aesthetic that was Hooker's hallmark; the only instrument on the record was Hooker's guitar, on which he strummed guitar chords in a hypnotic, loop-like fashion behind his gravelly bark of a voice. Considered a delta blues classic, the record also epitomized the "boogie" style with its rhythmic syncopations. The tune has been a favorite of other bluesmen (Slim Harpo, Buddy Guy, and Freddy King have all recorded it) and even rock bands; Led Zeppelin once included it in a medley they recorded for BBC radio in 1969. – Charles Waring
Little Walter And His Jukes – My Babe
Louisiana harmonica player and singer Marion Jacobs is better known by his blues sobriquet "Little Walter," and rose to fame in the 1950s when he racked up 15 hits for Chess Records' Checker imprint including "My Babe," which spent five weeks at the summit of the US R&B singles charts in 1955. The tune came from the pen of Willie Dixon, the poet laureate of Chicago blues, but was loosely based on a gospel tune called "This Train (Is Bound For Glory)." With its chugging, danceable R&B groove and infectious hook, it anticipated the rock and roll style that would emerge two years later. The song was inducted into the Blues Foundation Hall of Fame in 2008 and inspired over 150 different interpretations; from Bo Diddley to Elvis Presley and Dr. Feelgood. Willie Dixon recorded his own version in 1973. – Charles Waring
Howlin' Wolf – Evil
Don't waste your breath arguing whether Led Zeppelin or Black Sabbath invented heavy metal, far as we're concerned, Howlin' Wolf was playing it in 1954. Sure, "Evil" is basically a slow blues, but the sheer ferocity with which the band attacks it – not to mention the delicious menace in Wolf's vocal – account for its influence. Meanwhile, Willie Dixon finds the greatest metaphor ever for being cheated on ("Seems like another mule's kicking in your stall"). Unlike many Wolf numbers ("Back Door Man" for The Doors and "Smokestack Lightnin'" for The Yardbirds), "Evil" never received an iconic rock'n'roll cover (though Cactus did a perfectly solid, little-known one in 1971). But the toughness of heavy rock, not to mention its fascination with the dark side, would be nowhere without it. – Brett Milano
Robert Johnson – Crossroads
On a purely musical level, there's no mistaking the power of this one. Johnson's intense slide guitar playing was echoed by Duane Allman, Winter, Rory Gallagher and virtually every great slide player of the blues-rock era. The track also attests to the eerie mysteries of the blues. Whether you think Johnson was really selling his soul, or just trying to hitch a ride, he still convinces you how much was at stake. The song was also famously electrified by Eric Clapton with Cream on their third album, Wheels Of Fire. – Brett Milano
Robert Johnson - Robert Johnson's Cross Road Blues (Official Video)
Blind Lemon Jefferson – Matchbox Blues
Though his life was short – he died of heart trouble aged 36 in 1929 – Lemon Henry Jefferson (to give him his full name) had a far-reaching impact on how the blues evolved; his wailing, high-pitched vocal style and intricate guitar-picking accompaniment, which is epitomized by "Matchbox Blues," influenced everyone from Robert Johnson to Robert Plant. In 1927, Jefferson recorded three versions of this landmark tune, whose title was inspired by a line in an earlier song, Ma Rainey's "Lost Wandering Blues." In 1958, rock and roller Carl Perkins adapted the song to create a new number, "Matchbox," famously covered by The Beatles six years later. – Charles Waring
Muddy Waters – Got My Mojo Working
Why does this classic reign over the top of most of these lists? For one thing, few songs ever embodied the swagger and mystery of the blues better than this one. The singer is lovelorn despite the foolproof hoodoo charm in his pocket. And as a million garage bands can tell you, the song just feels great to play. It's got the same 1-4-5 progression as "Louie Louie" and you can't perform it without strutting just a little. Recorded by Muddy Waters in 1957, it wasn't his first voodoo-themed song (He'd done "Hoochie Coochie Man" three years previously), but became his signature tune thereafter. Interestingly the song's writer Preston Foster – apparently a mild-mannered man who showed up at Chess with a few tunes in his pocket – never achieved fame, and had to take Waters to court over its authorship. Never mind though, because "Mojo" is one of those songs that truly belongs to everyone. – Brett Milano
Muddy Waters - Got My Mojo Working (Live)
Etta James – I'd Rather Go Blind
Dubbed "Miss Peaches," Jamesetta Hawkins is more familiar to blues and soul fans as Etta James. James racked up an astonishing 30 hits in the US R&B singles chart between 1955 and 1978. Surprisingly, this tune, regarded as one of the singer's signature songs, didn't trouble the charts as it didn't get a single release; instead, it was relegated to the B-side of the 1967 single, "Tell Mama." A song about heartbreak, loss, and the addictive nature of love and devotion, it was written by Billy Foster and Ellington Jordan and inspired artists as diverse as Paul Weller, Beyoncé, Rod Stewart, and Dua Lipa to record it. – Charles Waring
Big Joe Williams – Baby Please Don't Go
This Mississippi bluesman was famed for playing an unorthodox nine-string guitar and in 1935 he recorded (under the name Joe Williams' Washboard Blues Singers) "Baby Please Don't Go," which became one of the most popular blues songs of all time. Williams accompanied his vocals with a guitar while Dad Tracy played a one-string fiddle and Casey "Kokomo" Collins tapped out rhythms on a washboard. Though the tune was credited to Williams, musicologists believe the song was based on an African American folk song called Long John and the Tin Pan Alley tune "Alabamy Bound." Lightnin' Hopkins and Muddy Waters recorded it in the 40s and 50s respectively and in the 1960s, it was covered 36 times; the most notable versions coming from Mose Allison, Them, and Paul Revere & The Raiders. – Charles Waring
Leroy Carr – How Long, How Long Blues
As a vocalist, Nashville-born Carr, who also played the piano, wasn't an archetypal bluesman; he didn't holler or shout but crooned in a voice that was as smooth as velvet and went on to influence the likes of Charles Brown. This popular 1928 song, released on the Vocalion label, offered a variation on Ida Cox's 1926 single, "How Long Daddy, How Long," and found Carr joined by guitarist and long-time musical associate Scrapper Blackwell. Carr brought a metropolitan urbanity and sense of soulful sophistication to the blues and this, his greatest tune, inspired over 100 cover versions; from pop crooners (Johnnie Ray) to jazz singers (Ella Fitzgerald) and blues rockers (Eric Clapton). – Charles Waring
Junior Kimbrough – Do The Rump
During the 90s, the blues scholars at the Fat Possum label ventured into the Mississippi Delta and found a group of bluesmen who were pounding out raw, elemental grooves in the juke joints nightly. Those records, especially the ones by Junior Kimbrough and RL Burnside, influenced a handful of young rockers, who not only appropriated the raw energy but the stripped-down guitar, drums and nothing else set-up, and took that juke-joint sound into the rock arenas. The Black Keys' first album was heavily Fat Possum-inspired and opened with back-to-back Burnside and Kimbrough songs, while Jack White was a disciple as well. The original version of the Kimbrough tune is the primal sound those hipsters were after. – Brett Milano
Robert Johnson – Sweet Home Chicago
Regarded as a Windy City anthem, this blues evergreen about migrating to a better place was recorded by Johnson in a Texas hotel at the end of 1936, and represented a synthesis of melodic and lyrical elements taken from several earlier blues songs: including "Kokomo Blues," "Honeydripper Blues," and "Red Cross Blues." Johnson's chord sequence combined with the song's structure and its chugging rhythms established a signature template for blues songs that persists today. Junior Parker scored a Top 20 US R&B hit with the tune in 1958 and since then it has spawned a host of cover versions, from Taj Mahal to Eric Clapton. – Charles Waring
Bobby 'Blue' Bland – Stormy Monday Blues
A hit for Bland in 1961 – it reached No. 5 on the R&B chart and No. 43 in The Hot 100 – this immortal blues tune is not the song with the same title that was recorded first in 1942 by pianist/bandleader Earl Hines; it's a revamp of guitarist T-Bone Walker's 1947 single, "Call It Stormy Monday But Tuesday Is Just As Bad." Walker's version sounded positively upbeat compared with Bland's unique approach; he slowed it right down to a funereal tempo and used his satiny voice to create a storytelling dialogue with guitarist Wayne Bennett. It featured on Bland's 1962 album Here's The Man! and among those who later cut the tune were Little Milton and The Allman Brothers Band. – Charles Waring
John Lee Hooker – Boom Boom
After his second No. 1 US R&B single, 1951's "I'm In The Mood," Hooker's career went into commercial decline only to be revived in the early 60s when the British blues explosion helped put him back in the spotlight and expose his music to a wider audience. A US pop and R&B hit in 1962, "Boom Boom" was recorded in Chicago for Vee-Jay Records and crystallized the Mississippi bluesman's distinctive boogie style; his gruff, bark-like voice accompanied by driving guitar and a foot-tapping beat. The song was a 1965 US hit for the British group, The Animals, and 30 years later appeared in the Rock and Roll Hall of Fame's list of 500 Songs That Shaped Rock And Roll. – Charles Waring
Koko Taylor – Wang Dang Doodle
The Chicago blueswoman had to be talked into recording her signature number (previously done by Howlin' Wolf) since Taylor was unsure if she could relate to this tale of a wild party with characters the likes of Automatic Slim and Razor-Toting Jim. The world is fortunate that she changed her mind. Not only is this one of the blues' ultimate party songs, the sheer toughness of her delivery inspired the likes of Bonnie Raitt and Janis Joplin. – Brett Milano
Koko Taylor - Wang Dang Doodle - A Celebration of Blues and Soul
Albert King – Born Under a Bad Sign
Born Albert Nelson, Mississippi bluesman Albert King bore the nickname "The Velvet Bulldozer," which referred to his smooth, soulful voice which seemed at odds with his imposing 6′ 4″ 250lb frame. Though it wasn't his most commercially successful single, King is best remembered for this Top 50 US R&B hit from 1967 which was recorded for Stax Records and written by soul singer William Bell and Booker T. Washington (of Booker T. & The MGs fame). Featuring horns and driven by a steady mid-tempo groove, it anticipated the smoother crossover blues style of the late 60s and early 70s. King's distinctive approach to the guitar synthesized blues and rock styles, which accounts for his influence on Jimi Hendrix (who covered "Born Under A Bad Sign" in 69), Mike Bloomfield, Joe Walsh, and Stevie Ray Vaughan. – Charles Waring
Robert Petway – Catfish Blues
Not much is known about this mysterious Delta bluesman, but what is certain is that he only recorded 16 songs, one of which, "Catfish Blues," went on to achieve immortality and a place in the pantheon of best blues songs. He recorded it in 1941 for the Bluebird label, accompanying his declamatory vocals with driving acoustic guitar; the song later had an impact on the Mississippian bluesman Muddy Waters, who drew inspiration from its lyrics, transforming it into his 1950 song, "Rollin' Stone." Lightnin' Hopkins, Jimi Hendrix, and Buddy Guy with Junior Wells all went on to put their own spins on "Catfish Blues." – Charles Waring
Otis Rush – Working Man
Renowned for his expressive guitar sound and the distinctive way he bent notes to squeeze every drop of feeling out of the strings, this left-handed Mississippi blues master rose to fame in the clubs of Chicago's west side. After stints with the Windy City Cobra and Chess labels, in 1969 Rush landed at the Atlantic subsidiary Cotillion and cut the album, Mourning In The Morning. Its centerpiece was "Working Man," a variation on the archetypal twelve-bar blues format, which was co-written by the album's co-producer, Chicago blues maven, Mike Bloomfield. Backed by an ace band – featuring Duane Allman on guitar – that's bolstered by a horn section, the song highlights the soulful sophistication that Rush brought to the blues idiom. – Charles Waring
T-Bone Walker – Stormy Monday
Covered for good reason by hundreds of bands, this is one of the songs that wrote the book on the electric guitar. T-Bone Walker's original 1947 version doesn't even have a big solo; the magic is in the fluid runs he plays after each line in the verses, along with the hard-strummed chords to punctuate his "Lord have mercy." The only way the Allman Brothers could improve upon it was to stretch it to 10 minutes. Hendrix also did it on a dodgy bootleg, but it was likely the prototype for his slow-blues showpiece "Red House." – Brett Milano
Stormy Monday (aka Call It Stormy Monday)
Blind Willie McTell – Statesboro Blues
From Thomson, Georgia, Blind Willie McTell pioneered a fluid, finger-picking guitar technique that came to define the ragtime-influenced Piedmont blues style which evolved in the 1920s. Undoubtedly his most famous song, "Statesboro Blues," was released in 1929 on the Victor label as a B-side to "Three Woman Blues" but became more popular as the years went by; aided by cover versions from Tom Rush and Taj Mahal in the 1960s and an iconic one by the southern rock band, The Allman Brothers Band, whose supercharged live rendering of it opens their classic 1970 album, The Allman Brothers Band At Fillmore East. – Charles Waring
Big Bill Broonzy – Get Back
A folk-blues troubadour whose career took him from the cotton fields of Mississippi to the concert halls of Europe, Broonzy was a singer/songwriter whose music was a seamless synthesis of work songs, spirituals and ragtime. He combined an expressive, smooth-contoured vocal timbre with dexterous guitar work, and, as "Get Back," recorded in 1951 shows, he wasn't afraid to voice social concerns in his songs. An astute observation about racial discrimination in America, it has a memorable chorus: "If you're white, you's all right , if you's brown you can stick around, but if you're black, oh brother – get back." – Charles Waring
Muddy Waters – Rollin' and Tumblin'
Though he was born in the Mississippi delta region – the cradle of the blues – Muddy Waters became synonymous with the electric sound of Chicago blues. Before Waters plugged in, he recorded the single "Rollin' and Tumblin'" in 1950 for the Windy City Aristocrat label (which soon afterwards became Chess Records). The record was a spirited revamp of a 1929 tune by Tennessean country bluesman Hambone Willie Newbern and found Waters punctuating his soulful growl with searing slide guitar licks underpinned by Ernest "Big" Crawford's driving bass line. The song was previously recorded by Robert Johnson (in 1936) and was resurrected in 1966 by the British blues-influenced supergroup Cream on their debut LP Fresh Cream. – Charles Waring
Albert Collins – Sno-Cone, Parts 1 And 2
Speaking of great guitar, the stinging sound of Collins' Telecaster on this landmark single (both parts were entirely different songs) became a touchstone for Texas blues, with brothers Jimmie and Stevie Ray Vaughan especially taking notice. East Coasters such as J Geils and George Thorogood dug it too, and the "master of the Telecaster" graced quite a few rock stages before his death in 1993. – Brett Milano
Taj Mahal – Leaving Trunk
Henry St. Claire Fredericks is the birth name of Harlem-born blues missionary, Taj Mahal, who acknowledged the blues tradition while widening the music's horizons by fusing it with world music elements. "Leaving Trunk" is the opening cut on Mahal's self-titled debut LP from 1968 and features a young Ry Cooder on rhythm guitar. The tune is an energized blues-rock revamp of Sleepy John Estes' 1930s tune "Milk Cow Blues," which finds Mahal punctuating his passionate vocals with howling harmonica lines. In the 2000s, American blues-influenced groups The Black Keys and The Derek Trucks Band included the tune in their repertoires. – Charles Waring
Big Mama Thornton – Hound Dog
Legendary songwriters and producers Jerry Leiber and Mike Stoller were responsible for this rhythm and blues firecracker which has the distinction of being recorded by over 300 different artists. Elvis Presley's version from 1957 is probably the most famous one, but the first recording was by the big-voiced Alabama singer and one-hit-wonder, Willie Mae "Big Mama" Thornton, who took it to the summit of the US R&B charts in 1953, where it stayed for seven weeks. A landmark record, "Hound Dog" helped set in motion the rock and roll tsunami, which exploded soon afterwards. In 2013, the song's significance was recognized by the Rock And Roll Hall of Fame, which included it in a list of 500 Songs That Shaped Rock And Roll. – Charles Waring
Bessie Smith – Nobody Knows You When You're Down and Out
She was dubbed, with some justification, the "Empress of the Blues" and though she died in 1937, aged 43, Bessie Smith's influence permeated popular music for many years afterward. Among the many female singers who fell under her spell were Dinah Washington, Esther Phillips, and Billie Holiday. One of her signature numbers, "Nobody Knows You When You're Down and Out" is a poignant reflection on loss, falling on hard times, and the fickleness of fortune, which was written by Jimmy Cox in 1923 and recorded by the Tennessee-born Smith six years later. Blind Bobby Baker recorded the tune first in 1927, but Smith quickly took possession of it and helped transform it into a much-loved blues evergreen that has been recorded more than 200 times since her recording. – Charles Waring
Robert Johnson – Hellhound on My Trail
First recorded in 1937 by its writer, Delta blues pioneer Robert Johnson, "Hellhound On My Trail" possesses an eerie quality thanks to the Mississippi blues man's urgent, wailing voice, which is underpinned by skeletal acoustic guitar chords. The song lay forgotten and neglected for 30 years until English band Fleetwood Mac resurrected it in 1968 during a blues revival period that revived interest in Johnson's work. Since then, there have been over 20 interpretations, most notably by jazz singer Cassandra Wilson and blues rock guitarist Eric Clapton. – Charles Waring
Freddy King – I'm Tore Down
There were three famous kings of the blues: B. B., Albert, and Freddy King, none of whom were related. The youngest of this regal holy trinity is Freddie King, who hailed from Texas and pioneered a distinctive style that was an amalgam of the gritty electric Chicago sound and the smoother blues-rock approach of Lone Star State bluesmen. A Top 5 US R&B smash in 1961, "I'm Tore Down" penned by Sonny Thompson, is a driving blues shuffle that highlights both King's soulful voice and his expressive fretboard style with its piercing, bittersweet tone. King had a profound influence on British blues, with "I'm Tore Down" covered by Alexis Korner, Dr. Feelgood, and Eric Clapton. – Charles Waring
Sonny Boy Williamson II – Help Me
No relation to an earlier blues singer with the same name, Williamson was a harmonica specialist who was born Aleck Ford in Mississippi and rose to fame during the emergence of the electric blues movement in 1950s Chicago. He had a productive association with the Windy City's Chess label between 1955 and 1968; one of his most popular sides was this one, "Help Me," a chugging, infectious groove which he co-wrote with Willie Dixon and was the lead track on Williamson's 1966 LP, More Real Folk Blues, a collection of singles. Notable cover versions of the tune have come from Canned Heat, Ten Years After, Van Morrison, and Walter Trout. – Charles Waring
Lucille Bogan – Shave 'Em Dry
Not the best known record on this list, but in some ways the most groundbreaking one. In one fell swoop, Lucille Bogan recorded one of the most sexually explicit songs in history, and bulldozed any boundaries in what a woman could sing about – and she did it in 1935. Bogan's lyrics broke any number of taboos: "Groceries On The Shelf" was about prostitution as a viable career, while "BD Woman Blues" (the initials stand for "bull dyke") was entirely friendly to that persuasion. The original released version of "Shave 'Em Dry" was merely soaked in innuendo, but she also cut an alternate under-the-table version that's better known to blues aficionados these days. That version leaves no doubt about her intentions and includes the line: "I got something between my legs that make a dead man come." No prizes for spotting who that later inspired… – Brett Milano
Stevie Ray Vaughan – Texas Flood
A nimble-fingered axe-slinger from Dallas who channelled the fretboard flamboyance of Hendrix and fleet-of-finger melodicism of Lonnie Mack, Vaughan was already familiar to blues aficionados by the time his cameo on David Bowie's Let's Dance album put him on the mainstream radar in 1983. The same year, Vaughan released this slow-burning twelve-bar blues ballad, the title track to his 1983 debut LP with his band Double Trouble. The song is a revamp of a song first cut by the Lone Star State bluesman Larry Davis in 1958. Vaughan's version was nominated for a Grammy. – Charles Waring
Elmore James – Dust My Broom
This seminal blues number, written by Robert Johnson in 1936 – when it was titled "I Think I'll Dust My Broom" – is a metaphor for sexual frustration. It was a Top 10 R&B hit on the Trumpet label for the Mississippi axe-slinger and singer Elmore (or Elmo) James in 1952, who electrified the song with searing (and now much-imitated) slide guitar fills and welded it to a driving shuffle beat. James' urgent, amplified blues style profoundly impacted many young British bands in the 60s, including the Rolling Stones and Fleetwood Mac (who covered "Dust My Broom" on their 1968 album Mr. Wonderful). – Charles Waring
Jimi Hendrix – Voodoo Chile
Anyone who's listened to braggadocio bluesmen like Muddy Waters ("Hoochie Coochie Man") and Howlin' Wolf ("Smoke Stack Lightnin'") will recognize the genre's occasional dalliance with supernatural self-aggrandizement. In 1968, Jimi Hendrix took that aspect to the nth degree with the epic, 15-minute "Voodoo Chile," where he describes himself as a mystical child with extraordinary superpowers. The tune, which appeared on the album Electric Ladyland, was purportedly built on a foundation of Muddy Waters "Catfish Blues," which Hendrix then developed into a sprawling, episodic piece that offers a stylistic summation of blues history. The shorter, more overtly psychedelic, single version of the tune – "Voodoo Chile (Slight Return)" – became one of Hendrix's signature tunes. The song exemplifies the blues tradition of cannibalizing older songs to make new ones. – Charles Waring
Bo Diddley – I'm a Man
Bo Diddley was the alter ego of Elias McDaniel, the influential Mississippi-born songwriter and performer who started out playing the violin, but took up the guitar after seeing John Lee Hooker. He emerged as a major recording artist in the 1950s as part of Chicago's electric blues scene and recorded "I'm A Man" in 1955 as the B-side to his debut single, "Bo Diddley." (Both sides of the record were popular and jointly rose to No 1 in the US R&B chart). The tune's swaggering monolithic guitar riff and wailing harmonica over a throbbing backbeat were purportedly inspired by "Hoochie Coochie Man," an earlier Muddy Waters hit; as a riposte to Diddley, Waters reconfigured "I'm A Man" into a new song, "Mannish Boy," though musically the two tunes were identical. Diddley's tune was particularly influential on British rock bands; The Yardbirds, The Who, and Dr Feelgood all recorded it. – Charles Waring
Professor Longhair – Big Chief
Originally cut in 1964, this is one of the cornerstones of New Orleans music. The pianist's incorporation of Caribbean rhumba and drummer Smokey Johnson's syncopations both define the city's unique approach to rhythm, laying the groundwork for its funk and R&B. Written by bluesman Earl King (who also sang on the original record) "Big Chief" draws lyrically from the street rituals of the Mardi Gras Indians. Professor Longhair, who died in 1980, is still very much alive in New Orleans culture. The city's best-known club, Tipitina's, is named for another of his songs. And if you're in town during Mardi Gras or Jazz Fest, "Big Chief" is a song you're guaranteed to hear. – Brett Milano
Jimmy Reed – Bright Lights, Big City
If one song embodies easy-rolling country blues this may well be it, thanks to Jimmy Reed's laid-back Mississippi groove and the lyrics, which warn of a bleak future for the gal who ran off to the city. The song made Reed a big enough name to play Carnegie Hall in 1961 (resulting in a "live" album that was in fact recreated in the studio). Sonny James' cover version was a No. One country song, while other notable covers came from the Stones and Neil Young. – Brett Milano
Willie Dixon – The Seventh Son
A blues sage if there ever was one, Willie Dixon drew great songs from voodoo mythology ("Hoochie Coochie Man") and from Southern folklore, where he took the idea that the seventh-born son of a family would be uniquely gifted. This classic song actually flopped upon its first release in 1955 (by Willie Mabon, for whom Dixon wrote it); eternal hipster Mose Allison then picked up on it. But it wasn't a proper hit until 1964 thanks to Johnny Rivers, always a man with great taste in cover versions, who forever recast "Seventh Son" as a rock & roll song. – Brett Milano
Howlin Wolf – Spoonful
More lyrical wizardry from Willie Dixon, who took a piece of an old Charley Patton lyric and turned it into an eternal plea for just a spoonful's worth of sweet love. Howlin' Wolf's original 1960 recording was a profound influence on later blues-rock bands, thanks to his primal vocal and Hubert Sumlin's mean guitar. The Lovin' Spoonful even named themselves after the tune, and Cream famously made a 16-minute showpiece out of it. – Brett Milano
Muddy Waters – I Just Want to Make Love to You
The story goes that someone challenged Willie Dixon to write a song about being in the mood for making love. Of course, he delivered but did it with characteristic wit, including a long list of things the singer doesn't want to do. But the basic lust is unmistakable in Waters' version, backed by Dixon and the other Chess session greats. Whether covered reverently by the Rolling Stones or amped up by Foghat, the lust remains the same. – Brett Milano
Otis Rush – I Can't Quit You Baby
Yet another Willie Dixon composition, this one heads to some tricky emotional territory, and it's apparently inspired by Rush's own circumstances. The singer can't get away from the woman he loves, but needs to put them "down for awhile" to straighten out his home life. Rush recorded this tune a few times, but the 1966 version (from the Vanguard album Chicago: The Blues Today) is arguably the hottest. It's the one Led Zeppelin covered, keeping many of Rush's solo licks as well as the impassioned a cappella opening. – Brett Milano
Buddy Guy – Stone Crazy
One of Buddy Guy's early career showpieces, this was a real display of his trademark intensity: His voice is a howl of romantic angst and his guitar answers him after every line, leading to a solo that bristles with tension. Originally a three-minute single in 1961, the unedited take appeared on a later compilation album and is now deservedly the standard version. – Brett Milano
Muddy Waters – Hoochie Coochie Man
Few songs have defined an artist as clearly as this Willie Dixon song did for Muddy Waters. Its stop-time arrangement was innovative for a blues song in 1954, but it's the eternal swagger of the lyric that really grabs hold: The singer is so powerful, especially with the opposite sex, that a "gypsy woman" has to warn his mom in advance. The song was also a neat example of the blues tradition at work: Bo Diddley rewrote it and got the timeless "I'm a Man"; Waters in turn answered that with a third classic: "Mannish Boy." – Brett Milano
Howlin' Wolf – Smokestack Lightning
Wolf's composition is a fine testament to the poetry of a blues lyric, taking the image of a train rolling through town and turning it into something otherworldly with the help of Wolf's wailing. Hubert Sumlin provided the indelible guitar line which endeared the song to a host of young blues rockers – most notably Eric Clapton, whose version with the Yardbirds was admired by Wolf himself. – Brett Milano
Elmore James – It Hurts Me Too
One of the most heartfelt blues ballads, "It Hurts Me Too" also became synonymous with slide guitar. Tampa Red played some tasty acoustic slide on the original 1940 version. But it was James' electric lead on his 1957 cover that inspired a large cast of guitar masters to have a go at "It Hurts Me Too," including Jerry Garcia with the Dead, Eric Clapton in his early solo days, and Ry Cooder on the Stones spinoff album Jamming With Edward. – Brett Milano
Otis Rush – All Your Love
This 1959 classic stands apart from most songs on its list by virtue of its being a happy love song, complete with a few great turns of phrase ("All your lovin' is lovn', all your kissin' is kissin'.") It's also inventive rhythmically, with drummer Billy Gayles adding a Latin groove in the song's first half, only to shift into a heavy four-four when Rush takes his guitar solo. Fleetwood Mac's Peter Green admitted he borrowed heavily from this one when he wrote "Black Magic Woman," to which Carlos Santana restored the Latin groove. – Brett Milano
John Lee Hooker – Dimples
One of the trademark Hooker songs, "Dimples" is a wonder of blues minimalism, and a bit of unbridled lust for the way a woman walks and "switches." The 1959 original was one of his first singles for Vee Jay, who put him in the studio with Jimmy Reed's band and got a record that sounded nothing like Jimmy Reed. It's one of Hooker's most covered songs – Los Lobos and Van Morrison even remade it with him – but nobody can quite match the skewed rhythmic sense of the original. – Brett Milano
John Lee Hooker - Dimples (Official Music Video)
Looking for more? Discover the secrets behind blues nicknames.