The Most Influential Blues Songs Of All Time
The blues artists talked, the rockers listened. Without the blues there'd be no rock'n'roll, but these influential blues songs were especially pivotal.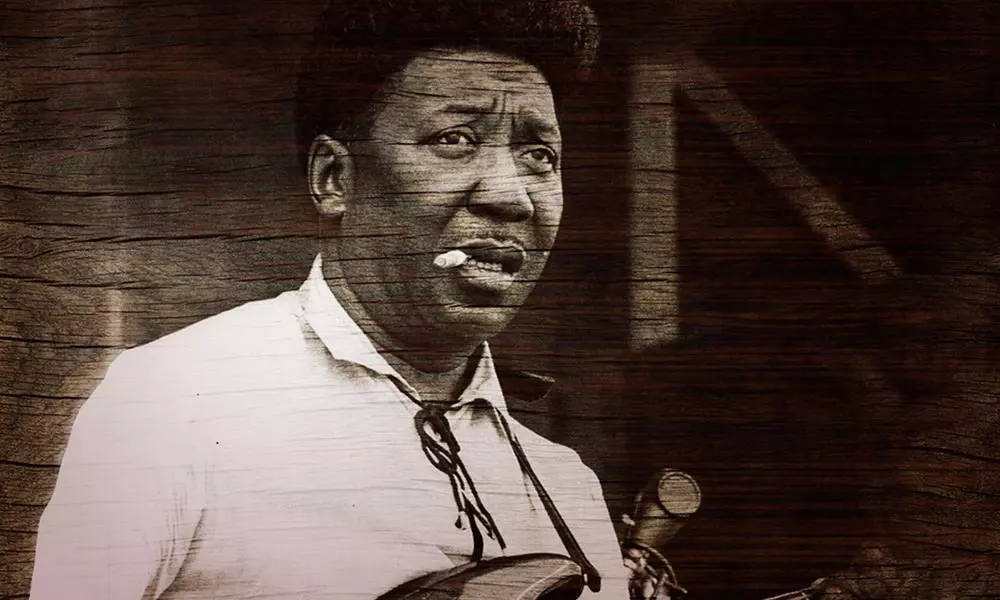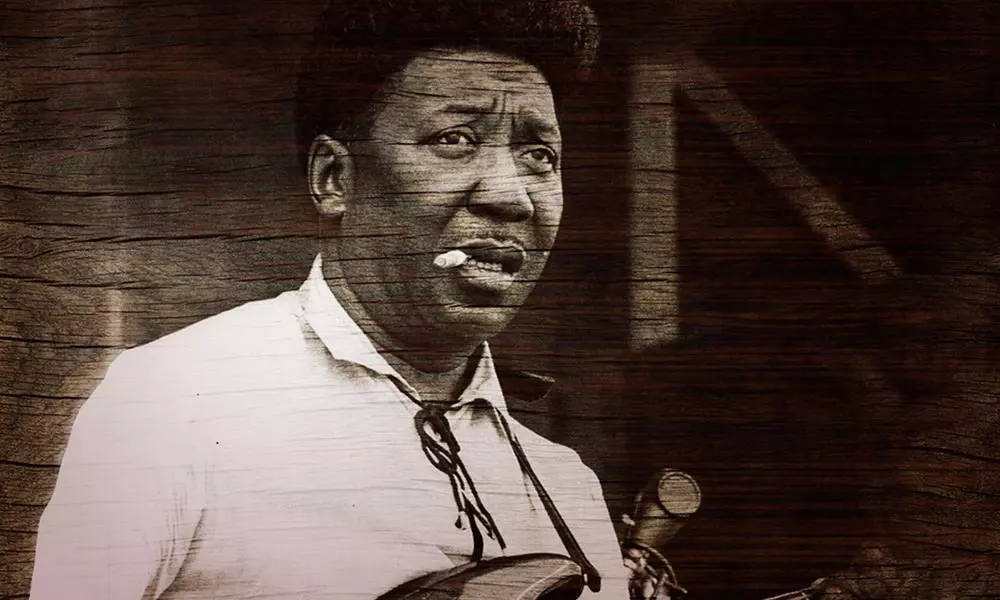 The great blues artists talked, the savviest rockers listened. Without the blues there'd be no rock'n'roll, but certain tracks were especially pivotal. Either they were famously covered, or the licks got borrowed, or they schooled the rockers in style and attitude. Many of the most influential blues songs reverberate to this day, and a few were probably covered by a local band in your town last weekend. Suffice to say that if Robert Johnson had never gone to the crossroads, or if BB King was still feeling a thrill, the world would be a poorer place.
While you're reading, listen to our Best Blues Songs playlist here.
BB King: 'The Thrill Is Gone'
Producer Bill Szymczyk – yes, the same one who'd make millions a few years later with The Eagles – caused a small revolution when he added a string section to this track, otherwise one of many smooth ballads that BB King recorded in the 60s. The producer had no qualms about polishing King's sound, recording him with top-flight studio players (instead of his road band) and, in this case, coaxing out one of his more heartfelt vocals. 'Thrill Is Gone' wasn't the first record to fuse blues with pop, but it was the smoothest and most successful to date (hitting No.15 as a pop record) and setting the stage for many crossovers to come.
Howlin' Wolf: 'Evil'
Don't waste your breath arguing whether Led Zeppelin or Black Sabbath invented heavy metal, far as we're concerned, Howlin' Wolf was playing it in 1954. Sure, 'Evil' is basically a slow blues, but the sheer ferocity with which the band attacks it – not to mention the delicious menace in Wolf's vocal – account for its influence. Meanwhile, Willie Dixon finds the greatest metaphor ever for being cheated on ("Seems like another mule's kicking in your stall"). Unlike many Wolf numbers ('Back Door Man' for The Doors and 'Smokestack Lightnin'' for The Yardbirds), 'Evil' never received an iconic rock'n'roll cover (though Cactus did a perfectly solid, little-known one in 1971). But the toughness of heavy rock, not to mention its fascination with the dark side, would be nowhere without it.
Robert Johnson: 'Crossroads'
On a purely musical level, there's no mistaking the power of this one. Johnson's intense slide guitar playing was echoed by Duane Allman, Winter, Rory Gallagher and virtually every great slide player of the blues-rock era. The track also attests to the eerie mysteries of the blues. Whether you think Johnson was really selling his soul, or just trying to hitch a ride, he still convinces you how much was at stake. The song was also famously electrified by Eric Clapton with Cream on their third album, Wheels Of Fire.
Muddy Waters: 'Got My Mojo Working'
Why does this classic reign over the top of most of these lists? For one thing, few songs ever embodied the swagger and mystery of the blues better than this one. The singer is lovelorn despite the foolproof hoodoo charm in his pocket. And as a million garage bands can tell you, the song just feels great to play. It's got the same 1-4-5 progression as 'Louie Louie' and you can't perform it without strutting just a little. Recorded by Muddy Waters in 1957, it wasn't his first voodoo-themed song (He'd done 'Hoochie Coochie Man' three years previously), but became his signature tune thereafter. Interestingly the song's writer Preston Foster – apparently a mild-mannered man who showed up at Chess with a few tunes in his pocket – never achieved fame, and had to take Waters to court over its authorship. Never mind though, because 'Mojo' is one of those songs that truly belongs to everyone.
Junior Kimbrough: 'Do The Rump'
During the 90s, the blues scholars at the Fat Possum label ventured into the Mississippi Delta and found a group of bluesmen who were pounding out raw, elemental grooves in the juke joints nightly. Those records, especially the ones by Junior Kimbrough and RL Burnside, influenced a handful of young rockers, who not only appropriated the raw energy but the stripped-down guitar, drums and nothing else set-up, and took that juke-joint sound into the rock arenas. The Black Keys' first album was heavily Fat Possum-inspired and opened with back-to-back Burnside and Kimbrough songs, while Jack White was a disciple as well. The original version of the Kimbrough tune is the primal sound those hipsters were after.
Koko Taylor: 'Wang Dang Doodle'
The Chicago blueswoman had to be talked into recording her signature number (previously done by Howlin' Wolf) since Taylor was unsure if she could relate to this tale of a wild party with characters the likes of Automatic Slim and Razor-Toting Jim. The world is fortunate that she changed her mind. Not only is this one of the blues' ultimate party songs, the sheer toughness of her delivery inspired the liked of Bonnie Raitt and Janis Joplin.
T-Bone Walker: 'Stormy Monday'
Covered for good reason by hundreds of bands, this is one of the songs that wrote the book on the electric guitar. T-Bone Walker's original 1947 version doesn't even have a big solo; the magic is in the fluid runs he plays after each line in the verses, along with the hard-strummed chords to punctuate his "Lord have mercy". The only way the Allman Brothers could improve upon it was to stretch it to 10 minutes. Hendrix also did it on a dodgy bootleg, but it was likely the prototype for his slow-blues showpiece 'Red House'.
Albert Collins: 'Sno-Cone, Parts 1 And 2'
Speaking of great guitar, the stinging sound of Collins' Telecaster on this landmark single (both parts were entirely different songs) became a touchstone for Texas blues, with brothers Jimmie and Stevie Ray Vaughan especially taking notice. East Coasters such as J Geils and George Thorogood dug it too, and the "master of the Telecaster" graced quite a few rock stages before his death in 1993.
Lucille Bogan: 'Shave 'Em Dry'
Not the best known record on this list, but in some ways the most groundbreaking one. In one fell swoop, Lucille Bogan recorded one of the most sexually explicit songs in history, and bulldozed any boundaries in what a woman could sing about – and she did it in 1935. Bogan's lyrics broke any number of taboos: 'Groceries On The Shelf' was about prostitution as a viable career, while 'BD Woman Blues' (the initials stand for "bull dyke") was entirely friendly to that persuasion. The original released version of 'Shave 'Em Dry' was merely soaked in innuendo, but she also cut an alternate under-the-table version that's better known to blues aficionados these days. That version leaves no doubt about her intentions and includes the line; "I got something between my legs that make a dead man come." No prizes for spotting who that later inspired…
Professor Longhair: 'Big Chief'
Originally cut in 1964, this is one of the cornerstones of New Orleans music. The pianist's incorporation of Caribbean rhumba and drummer Smokey Johnson's syncopations both define the city's unique approach to rhythm, laying the groundwork for its funk and R&B. Written by bluesman Earl King (who also sang on the original record) 'Big Chief' draws lyrically from the street rituals of the Mardi Gras Indians. Professor Longhair, who died in 1980, is still very much alive in New Orleans culture. The city's best-known club, Tipitina's, is named for another of his songs. And if you're in town during Mardi Gras or Jazz Fest, 'Big Chief' is a song you're guaranteed to hear.
Looking for more? Discover the secrets behind blues nicknames.
Format:
UK English