Tedeschi Trucks Band Announce 2024 Beacon Theatre Shows
The shows will begin on February 29, 2024.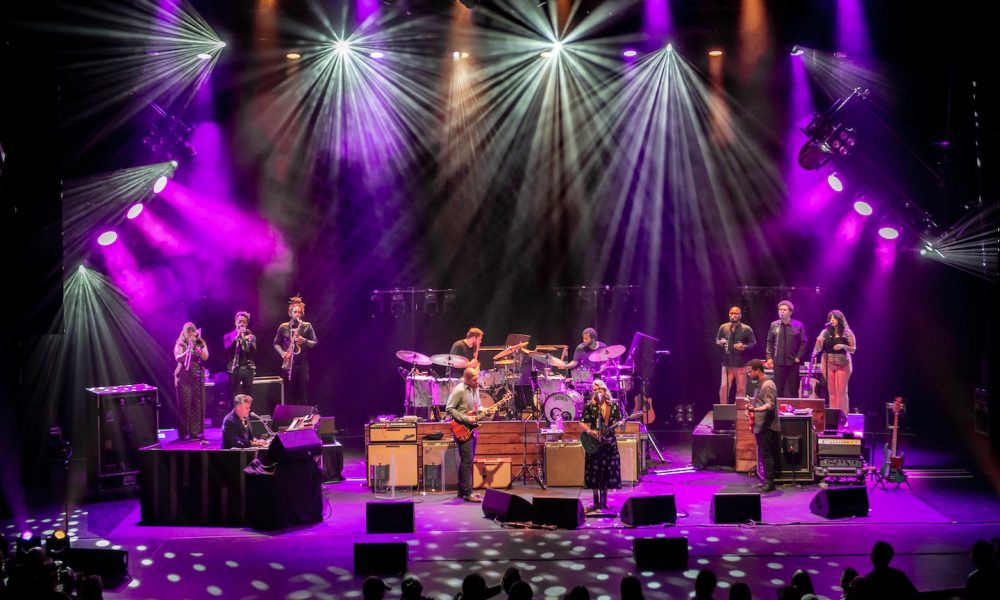 Tedeschi Trucks Band have announced a return to their annual Beacon Theatre residencies, set for Thursday, February 29, Friday, March 1, and Saturday March 2.
Led by the husband/wife duo of guitarist Derek Trucks and singer/guitarist Susan Tedeschi, the 12-piece group is known for their unmistakable sound and world-class musicianship that seamlessly blends distinctive genres of American music.
Since forming in 2010, TTB's caravan has traveled countless miles to bring their music to audiences around the world. With a large catalog that spans rock, blues, jazz and even country, no setlist is ever the same. From sold-out multi-night residencies across America to tours through Europe and Japan, to their flagship annual summer amphitheater tours, the band's shows are an eagerly anticipated highlight of the live music calendar.
Tedeschi Trucks Band continue to tour in support of I Am The Moon, their acclaimed fifth studio project that "explodes with joyful, powerful and positive music" (Guitar Player) and is "a wild creative outburst" (New York Times).
Written while off the road during the pandemic, I Am The Moon finds them "at their finest and most adventurous" (NPR) and captures a prolific and collaborative songwriting period for TTB that was inspired by an ancient poem of star-crossed lovers. I Am The Moon includes four albums released over the summer of 2022.
Tedeschi Trucks Band recently performed their uplifting and poignant single "Soul Sweet Song" on Jimmy Kimmel LIVE!, and also performed three additional songs from I Am The Moon for a special Kimmel 'off-air' livestream.
Tedeschi Trucks Band is Susan Tedeschi (guitar, vocals), Derek Trucks (guitar), Gabe Dixon (keyboards, vocals), Brandon Boone (bass), Tyler "Falcon" Greenwell (drums, percussion), Isaac Eady (drums, percussion), Mike Mattison (vocals, guitar), Mark Rivers (vocals), Alecia Chakour (vocals), Kebbi Williams (saxophone), Ephraim Owens (trumpet), and Elizabeth Lea (trombone).
Visit Tedeschi Trucks Band's official website for more information.