Tedeschi Trucks Band Recruits Trey Anastasio Of Phish, Norah Jones, And Warren Haynes For Garden Parties
The shows are set for TD Garden on September 27 and Madison Square Garden on September 29.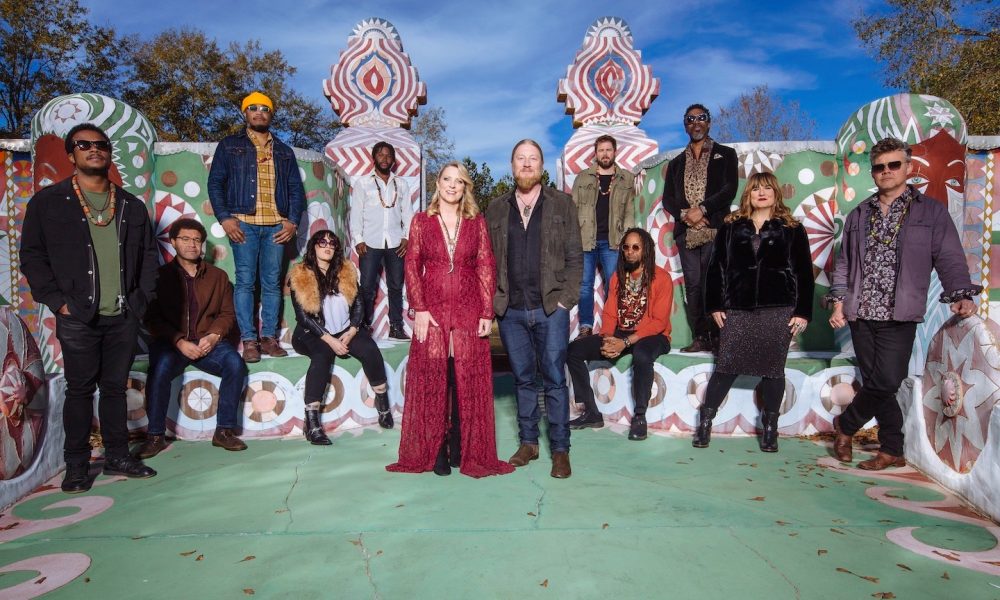 Tedeschi Trucks Band have announced the special guests for Boston and New York City's Garden Parties at TD Garden on September 27 and Madison Square Garden on September 29.
Joining fellow Grammy Award-winner, Lukas Nelson + POTR will be an All Star roster of some of the bands close friends including Warren Haynes at the Boston show and Trey Anastasio and Norah Jones in New York City.
From multi-night residencies at theaters in New York and Boston, to these career-defining arena stages, Tedeschi Trucks Band will take their musical mastery to the largest venues they have headlined to date and are thrilled to bring their talented friends out to share in this historic career milestone.
Says Derek Trucks, "We're excited and honored to throw these Garden Parties with our good friends. Both venues are hallowed ground, so collaborating with great artists that we have a shared history with makes it that much sweeter. It's going to be a blast!"
Led by the husband/wife duo of guitarist Derek Trucks and singer/guitarist Susan Tedeschi—hailed as "two of the best roots rock musicians of their generation" (NPR), the 12-piece group is known globally for their unmistakable sound and world-class musicianship that seamlessly blends distinctive genres of American music.
Since forming in 2010, TTB's caravan has traveled countless miles to bring their music to audiences around the world. With a large catalog that spans rock, blues, jazz and even country, no setlist is ever the same, leaving their ever-growing fan base of all-ages returning again and again for electrifying performances.
From sold-out multi-night residencies across America to tours through Europe and Japan, to their flagship annual summer amphitheater tours, the band's shows are an eagerly anticipated highlight of the live music calendar and "nothing short of exhilarating" (Salon). Whether on stage or in the studio, when these supremely talented artists get together, it's a musical experience of profound quality.
Visit Tedeschi Trucks Band's official website for more information.