Career-Spanning Little Feat Performance Makes High-Definition Debut
'Little Feat: Highwire Act In St. Louis' features such classics as 'Oh Atlanta,' 'Dixie Chicken,' and 'Willin".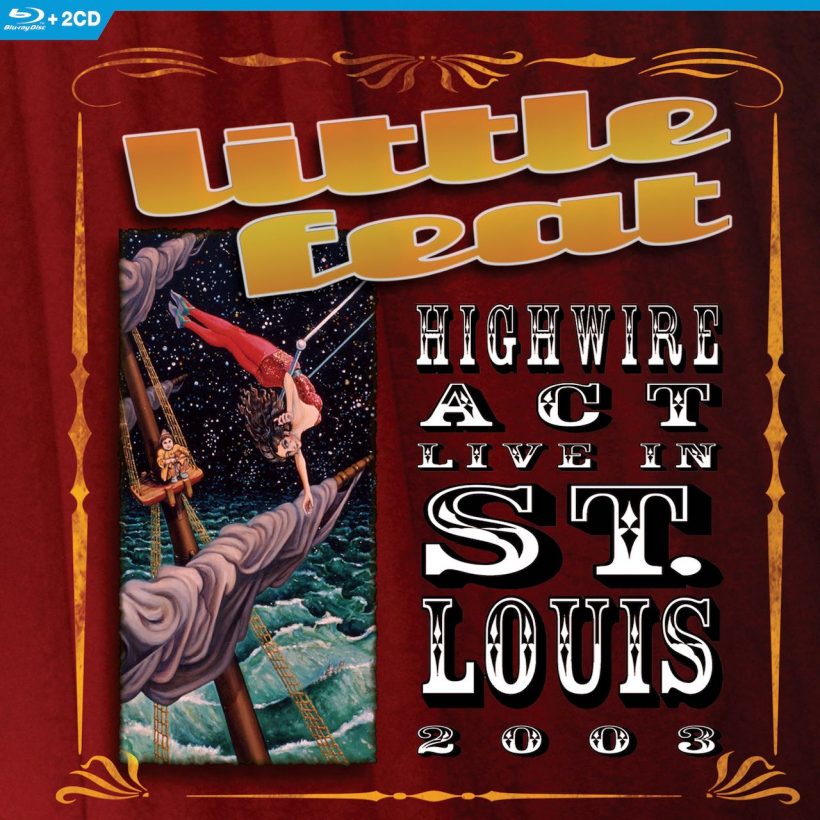 A career-spanning performance from 2003 by the storied collective Little Feat will be released in high definition by Mercury Studios on November 3, featuring many of their landmark tracks in a unique career.
Little Feat: Highwire Act In St. Louis captures their show at the city's The Pageant venue, and is a digital upgrade for the concert film, which was previously released on DVD in 2004. The career-spanning performance is their first to be captured in high definition, available on Blu-ray+2CD and digital video, marking its debut in the formats and the first time that the two CDs have been bundled with the video.
The St. Louis show features co-founding keyboardist/vocalist Bill Payne, a mainstay of the group's original line-up with the late, revered Lowell George, on keyboards and vocals, and distinguished colleagues Paul Barrere (guitars and vocals), Sam Clayton (percussion and vocals), Kenny Gradney (bass), Richie Hayward (drums and vocals), Fred Tackett (guitars and trumpet) and Shaun Murphy (vocals and percussion).
The set runs to 134 minutes, including not only the full concert, but the bonus 11-minute documentary Little Feat Close Up In St. Louis, featuring band members reflecting on the the band's history, their story to date, and their unique Southern fusion of blues, rock'n'roll, country, folk, and soul ingredients. The original band, hugely respected for albums such as Sailin' Shoes and Feats Don't Fail Me Now, went on indefinite hiatus after George's death in 1979. They reformed in 1987, going on to a new chapter from 1988's Let It Roll onwards.
Pre-order Little Feat: Highwire Act In St. Louis, which is released on November 3.
The full tracklist is:
1. Time Loves A Hero
2. Day Or Night
3. Cadillac Hotel
4. Spanish Moon
5. Skin It Back
6. Voices On The Wind
7. Cajun Girl
8. Night On The Town
9. I'd Be Lyin'
10. The Blues Don't Tell It All
11. Old Folks Boogie
12. Oh Atlanta
13. Dixie Chicken
14. Tripe Face Boogie
15. Fatman In The Bathtub
16. Let It Roll
17. Willin'
18. Feats Don't Fail Me Now