And Then Along Came Post Punk
From PiL to The Cure via Siouxsie And The Banshees, we take a look at the artists that were some of the movement's major innovators.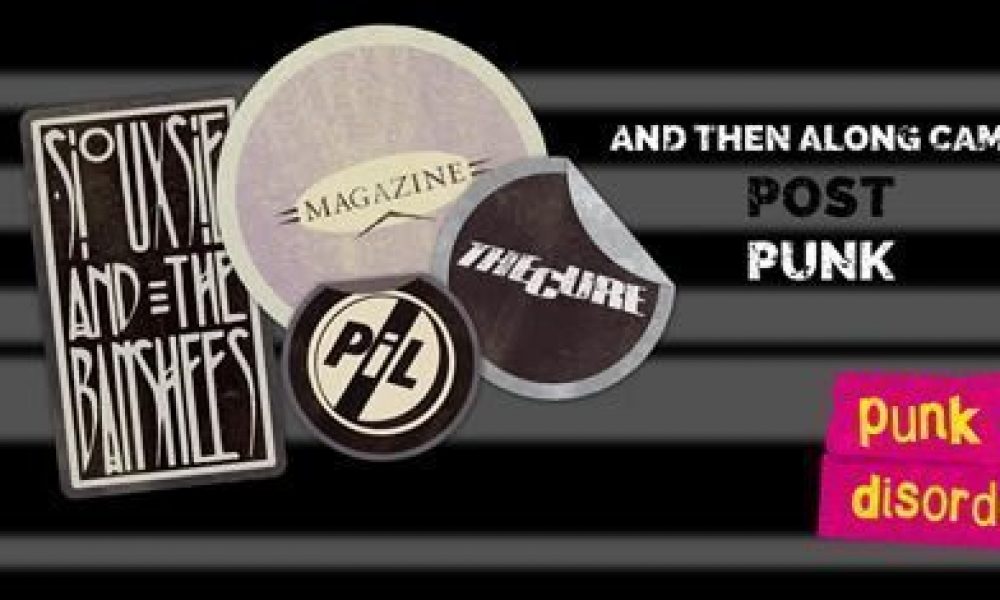 While it maybe obvious that Post Punk came after Punk, Magazine, possibly the definitive Post Punk band, had its beginnings in the autumn of 1977, almost before Punk itself had inevitably crashed and burned. So what then is Post Punk? From PiL to The Cure via Siouxsie And The Banshees, we take a look at the artists that were some of the movements major innovators.
By mid-1977 Punk had reached burn out. Punk had blurred the boundaries between art and what passed for real life in the straining and struggling seventies; it had also sown the seeds of its own destruction in the supreme effort of being different, while simultaneously trying to affect a political point of view. Post Punk, on the other hand, was more expansive, definitely more musical, the tempo of the music was less frenetic and the nervous angst of Punk was replaced by a more confident approach.
Both Sides? No!
Magazine's debut, Real Life, with its iconic cover art, is just so damn cool that it could never be described as Punk – nor could the songs that all run for way longer than the average Punk anthem, which was usually over in two minutes. 'Definitive Gaze', the album's opener, is a hook-laden synth-slap up the side of the head, with frontman, lyricist and all-round leader of the band, Howard Devoto, the former Buzzcocks frontman, and co-writer John McGeoch banging the last nail in Punk's coffin. Added to which, it's a full minute and a quarter before the vocals even start. Real Life is a proto Post Punk album that includes 'Shot By Both Sides' – a song that could easily be the anthem of the era.
Take a PiL…
They are the ultimate iconic post-punksters, the Krautrock embracing, dub-loving, Public Image Ltd, fronted by John Lydon, which was formed from the burnt-out wreckage of his old one, the Sex Pistols. PiL's debut came along at Christmas 1978 and was followed a year later by Metal Box – it's another touted as the definitive Post Punk album, in which the band run the full gambit of sonic experimentation. It includes 'Poptones', a track described by Jah Wobble as "as the jewel in the PiL crown" – and there are few that will disagree, even though there are many to choose from.
A Girl Named Sioux…
Unlike some, Siouxsie And The Banshees lived through Punk, and survived, before emerging as one of Post Punk's architects-in-chief. Their 1978 debut was an instant success and by 1980 their third album, Kaleidoscope, which included former Magazine guitarist John McGeoch, they had found their mojo. Johnny Marr of the Smiths describes stand out track 'Happy House' as, "Modern. It's not going in any of these creaky or rock'n'roll aspects to it." That is what makes Post Punk so vital – there's no rehashing of tired old clichés, this is new music, with the band able to add layers of sound to create texture, something that Punk was never about.
Every Known Cure…
And then came The Cure…It was mid-1979 when the band, at the time a three-piece, released their pop-punk debut – Three Imaginary Boys – with its great lead-off track, '10.15 Saturday Night'. It was followed by the brilliant single 'Boys Don't Cry' that is hugely catchy and became a hit in New Zealand ­- their first anywhere in the world. This was Punk with songs, the simplicity of what had gone before was brilliantly added to and in so doing it created music that is totally original. The Known Cure – the band's leader, Robert Smith – had a canny knack of taking the energy from Punk, as well as style and look, while adding in his particular brand of happy/sad to produce a whole string of memorable singles beginning with 1980's 'A Forest', 'The Hanging Garden' and later, the brilliant 'The Love Cats'.
Post Punk did not just evolve; it also took influence from the work of Eno on his solo albums and from his work with Roxy Music, a band that was the very antithesis of Punk. Others that can lay claim to have been part of "Britain's Post punk pop avant-garde" movement, as one critic called it, include Wire, The Subway Sect, Gang of Four, Joy Division, The Teardrop Explodes, The Fall and Killing Joke. Just as Post Punk followed Punk, there had to be something new – rather than Post-Post-Punk it was time for a new, headline-grabbing phrase.
Standing still is never an option… prepare yourself for A Brand New Wave.
Format:
UK English