'Still Got The Blues': Just Like Starting Over For Gary Moore
Two of Moore's American blues guitar heroes, Albert King and Albert Collins, were also on the guest list for the gold-certified album.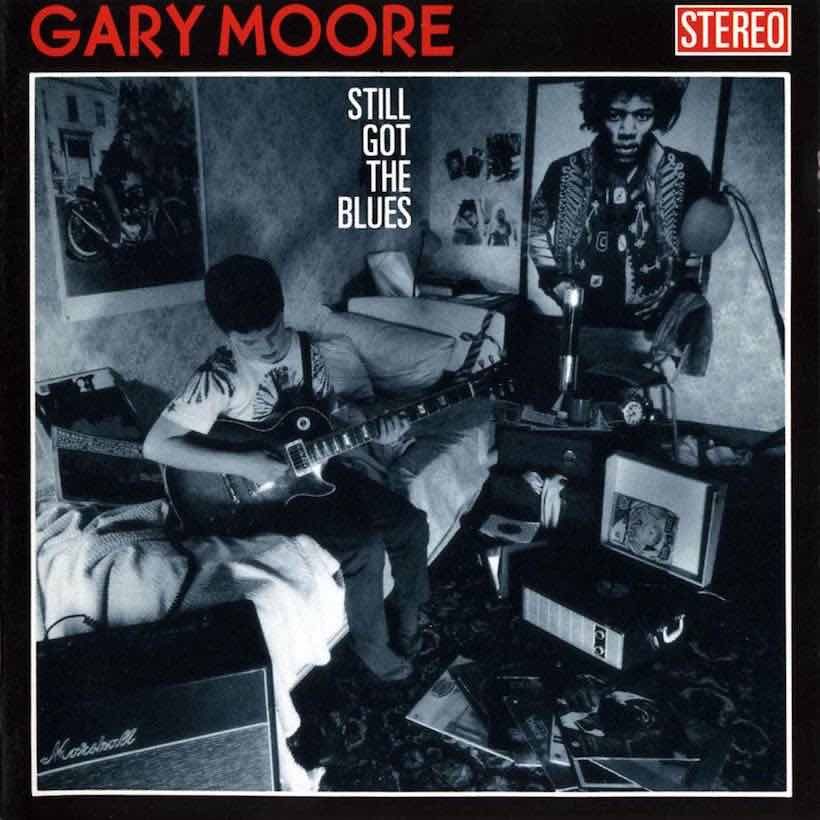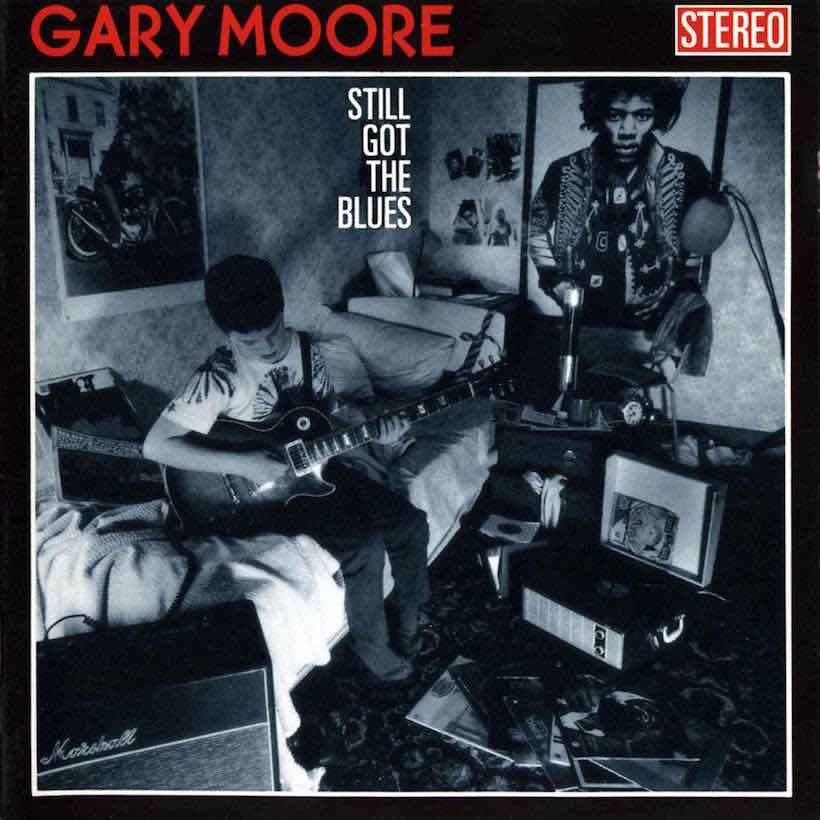 Blues-rock guitar prodigy Gary Moore had three UK Top 10 albums in the course of his illustrious, if all-too-short career. If you had to lay money that Still Got The Blues was one, you'd probably have little hesitation. Surprisingly, it wasn't. Nevertheless, when it was released on March 26, 1990, it brought the Irish virtuoso to a new audience.
Still Got The Blues was easily the bestselling album of Moore's career to that point, and became his one gold-certified album in America. It featured George Harrison among its contributors, as well as two of Moore's American blues guitar heroes, Albert King and Albert Collins.
Produced by Moore himself with Ian Taylor, the Virgin album marked the first time that Moore, already a veteran of more than 20 years in the business, had eschewed his hard rock sound for something more melodic and overtly bluesy. His audience went with him, opening a new era of success throughout the 1990s.
The record was a combination of new songs by Moore, such as the title track, "Moving On," and "King Of The Blues"; remakes from the songbooks of players he admired, such as Otis Rush's "All Your Love" and Jimmy Rogers' "Walking By Myself"; and a new number contributed by Harrison, "That Kind Of Woman," on which George also sang and played guitar. A version of Fleetwood Mac's early favorite "Stop Messin' Around" served as a preview of the Blues For Greeny tribute album to Peter Green that Moore released in 1995.
Gary Moore - Still Got The Blues | HD | OFFICIAL VIDEO |
Three million blues fans can't be wrong
Still Got The Blues peaked at No.13 in the UK, but remained a steady seller, and was certified platinum in September 1994, four and a half years after release. It also went platinum in Australia, Germany, and other countries, and eventually climbed to worldwide sales of some three million.
Listen to the Blues For Beginners playlist.
"I wasn't trying to emulate…that slickly produced, clean American guitar sound," Moore told Q magazine about the album in 1992. "I wanted something more rough and ready, and I think I succeeded. It was just like starting over, the best thing I could have done."
Buy or stream Still Got The Blues.