'A Bad Donato': Joao Donato's Jazz Fusion Triumph
The story behind one of the best Brazilian jazz records ever put to wax.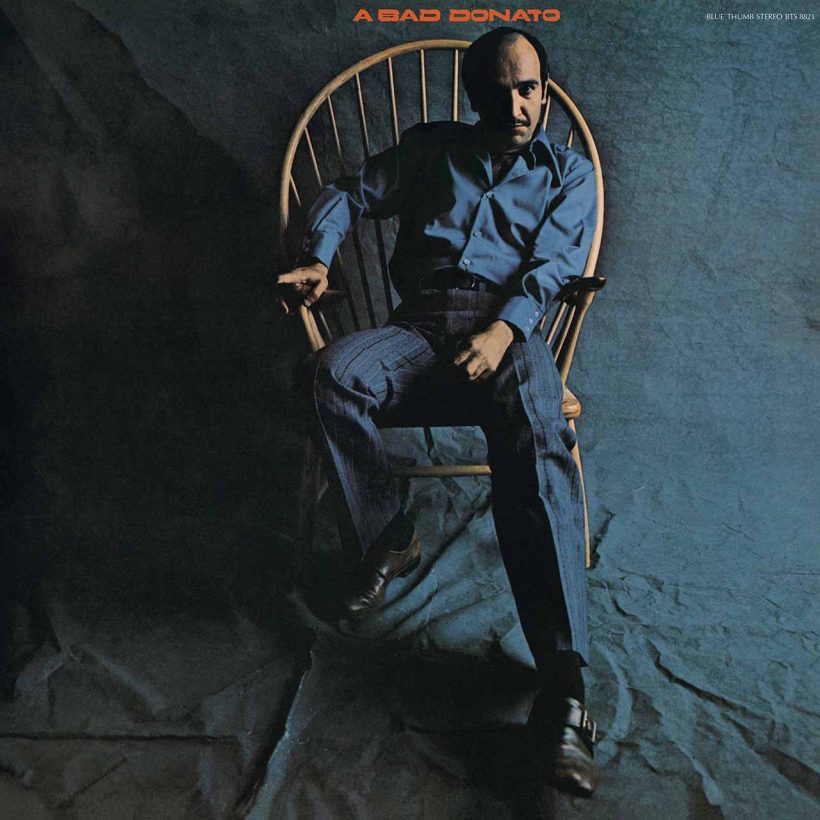 Want to hear where the innovations of bossa nova and MPB met jazz fusion? Look no further than João Donato's 1970 album A Bad Donato. The record marked a break from Donato's past. Donato had been working professionally as a musician since the early 1950s, emigrating to the United States in 1959. His 1965 LP The New Sound of Brazil: Piano of João Donato was one of many albums that helped make bossa nova a household word in America. But after almost a decade of living abroad and playing with the likes of Chet Baker, Cal Tjader, and Astrud Gilberto, Donato was growing restless and in desperate need of new musical stimulation. In 1970, he accepted an invite to tour Japan with fellow Brazilian musician Sérgio Mendes, replacing pianist Osmar Milito. It was during this trip that he captured the attention of Blue Thumb Records' Bob Krasnow: "Man, when we go back to America I want to do an album with you," Krasnow told Donato, giving him carte blanche to record whatever he wanted. The result was A Bad Donato.
What you hear on the album is Donatao bringing together everything that he was hearing around him: Bossa nova, samba, Tropicália, lounge, rock 'n' roll, psychedelia, funk, and jazz. Recorded at Los Angeles' A&M Studios, the album benefitted from an impressive group of musicians that included percussionist Dom Um Romão, double bassist Ron Carter, and saxophonist Bud Shank. For the arrangements, Donato recruited samba-jazz musician and producer Eumir Deodato, with whom he would release the collaborative LP Donato/Deodato in 1973.
Listen to João Donato's A Bad Donato now.
A Bad Donato comprises ten tracks of lounge-funky landscapes with a tropical twist that showcase a perfect blend of technical expertise and desire to push the boundaries of jazz fusion further. The countercultural lifestyle associated with the era played a part in the album's sessions too, which coincided with Donato's brief infatuation with psychedelics and producer Emil Richards' flirtation with astrology, the latter requiring some tracks be laid down on specific days and times.
"A Bad Donato was already modern at the time of its release," Som Imaginário's bassist Luiz Alves once explained, calling it "a bible for instrumentalists." It's hard not to imagine Brazilian and American musicians such as Raul de Souza, Stanley Clarke, and George Duke studying these tracks.
The album represented a turning point for Donato. Soon, he decided to start collaborating with lyricists (a prelude to this new age happened when Caetano Veloso wrote lyrics for opener "The Frog," recording the song as "A Rã"). Donato's lyric-laden work afforded him entry into the MPB world and expanded his audience. Two years and a divorce later, Donato would use the money earned with the album to return to Brazil – this time for good: "There was nothing more keeping me in the United States," he explained during a 2015 interview.
Despite his extensive discography, A Bad Donato is still regularly placed among his finest records, ranking number 76 in Rolling Stone Brazil's 100 Best Brazilian Albums Of All Time. "João Donato saw music in everything," president Lula da Silva wrote at the time of Donato's death, while Folha de São Paulo critic Lucas Brêda recalled he was one of the inventors of bossa nova without ever letting himself be constrained by it: "[Donato] was a magician who had the ability to control time with the tip of his fingers."