Best French Musicians: 25 Artists Who Defined Popular French Music
To celebrate France's Bastille Day, we've picked some revolutionary musicians and singers who defined popular music in French.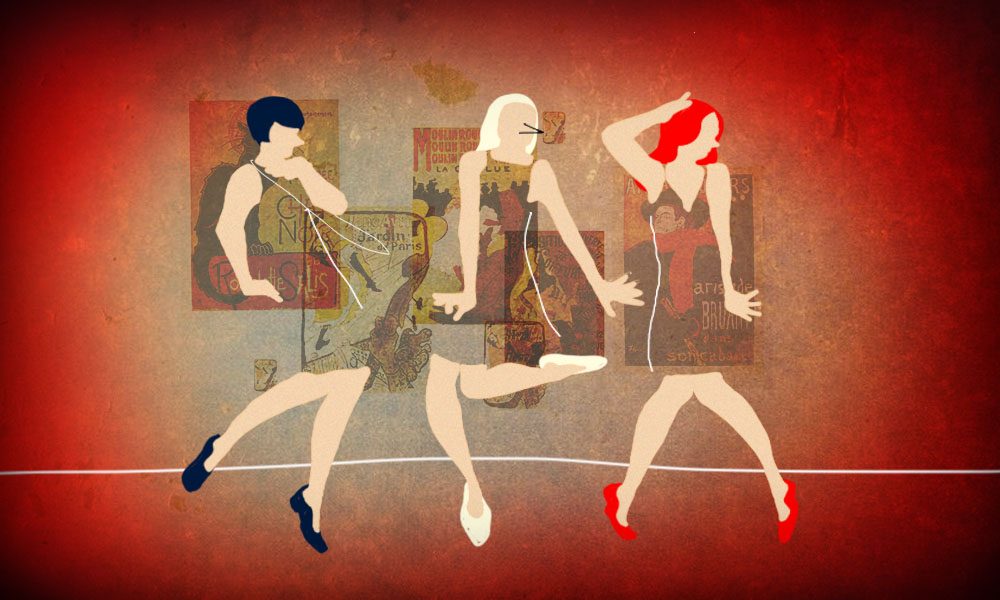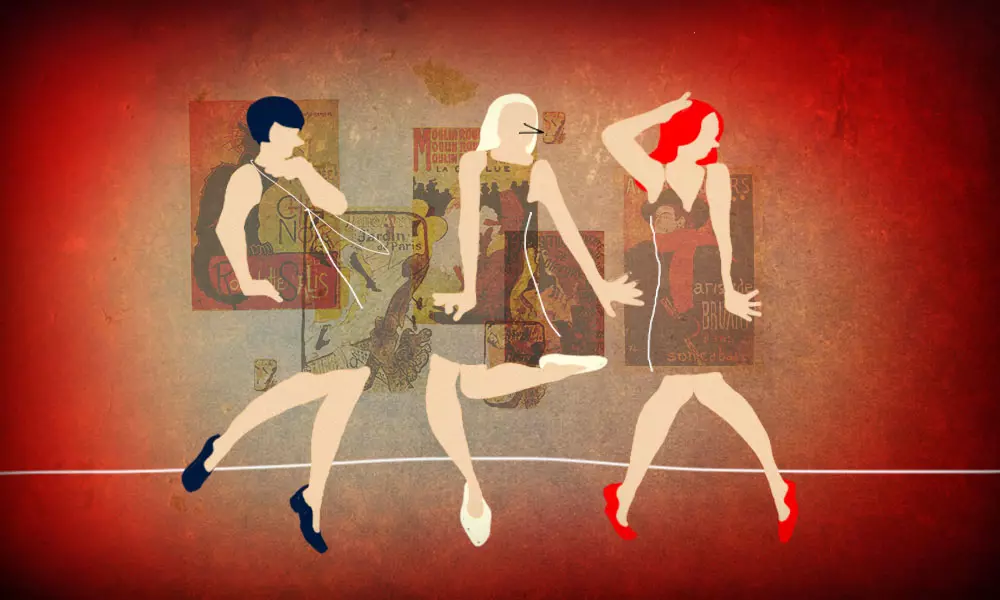 As the most aurally pleasing of the romance languages, it's no wonder that much of French music is dominated by seductive singers and coolly delivered pop. Their classical music pedigree is also unquestionable, having spawned the likes of Ravel, Satie, and Debussy, but French music is also characterized by a certain joie de vivre that resonates throughout genres and decades. To celebrate Bastille Day – the anniversary of the storming of the Bastille in 1789 – we've picked some revolutionary French musicians who defined popular music in France.
Serge Gainsbourg
France's beloved cult hero still remains the very embodiment of French artistic expression, where hedonism and excess meet. Serge Gainsbourg was one of the world's most influential songwriters, composers, and cultural figures and continues to seduce and charm posthumously even seven decades after his debut.
Brigitte Bardot
Celebrated as a French film star, Bardot's singing career is not to be overlooked. During the 60s she teamed with pop provocateur Serge Gainsbourg on a string of records that embodied the freedoms of that era – they went proto-punk on "Harley Davidson" and got sultry on "Bonnie & Clyde." Their most striking duet wasn't released at the time: Bardot feared they'd gone too far with the steamy "Je T'aime..Moi Non Plus," so she had it shelved and Gainsbourg cut the famous version with Jane Birkin. The original became a surprise hit when issued decades later. – Brett Milano
Édith Piaf
As one of the most famous French singers ever, Edith Piaf turned romantic strife into exquisite art with her enduring ballads "La Vie En Rose" and "Je Ne Regrette Rien." As one of first true crossover stars, her melancholic melodies won the world over and then some.
Edith Piaf - La vie en rose (Officiel) [Live Version]
Maurice Chevalier
There was far more to Chevalier's career than the borderline-camp song he's best remembered for, "Thank Heaven for Little Girls." In a career that spanned 60 years including both world wars, Chevalier was the embodiment of the suave French leading man, making films with everyone from Sinatra to Jayne Mansfield to the Marx Brothers. He was admired by the leading film and Broadway composers, and got to introduce songs by Rogers and Hart, Gershwin, and Berlin. The oft-recorded "You Brought a New Kind of Love to Me" was one of the sweetest signature tunes for one of the most iconic French singers. – Brett Milano
Johnny Hallyday
Despite never having broken out of his native country, the most beloved of French singers, Johnny Hallyday, retains his reputation as being the Elvis Presley of France and putting his own Gallic stamp of hip-gyrating rock'n'roll for decades.
Carla Bruni
Carla Bruni was already a world-famous model, but not yet the First Lady of France, when she made her French singing debut with 2003's, "Quelqu'un m'a dit." And it wasn't just her celebrity that made the album a runaway hit: Writing most of the songs herself, she proved a successor to the best of 60s French pop, even drawing the one cover from Serge Gainsbourg. Like most of her work since, the sound was kept intimate and largely acoustic. – Brett Milano
Jacques Dutronc
The former teen idol turned cult hero of 60s French musicians captured the rebellious spirit of American rock'n'roll. With his provocative songs, this former session guitarist turned actor remains one of the most popular French singers and musicians in the French-speaking world.
Jacques Dutronc - Il est cinq heures, Paris s'éveille (Live au Casino de Paris 1992)
Yves Montand
Though Italian-born, Montand was one of the great French pop singers, with a lightly swinging touch that made him a kindred spirit to Bing Crosby. (They sang together in the 1960 film Let's Make Love, in which Montand also romanced Marilyn Monroe). Discovered by Edith Piaf in 1944, he grew out of the cabaret circuit and became an international film star, also doing a one-man Broadway show in 1960. Among the pop standards he originated were "Mais qu'est-ce que j'ai," which was cowriter Piaf's parting gift when he left her act; and "Les Feuilles mortes," which Johnny Mercer later anglicized as "Autumn Leaves." – Brett Milano
Sexion d'Assaut
Currently at the forefront of French rap, Sexion d'Assaut would sound refreshingly old-school to American ears; their songs feature a live-band sound and plenty of hooks. Formed as a collective in Paris, the group now includes eight rappers with a diversity of approaches. Though the group courted controversy in its early days, they have since adopted a more socially conscious direction. – Brett Milano
Zaz
Zaz (born Isabelle Geffroy) got widely compared to Edith Piaf early on; they both started as street performers, have similarly husky voices, and even look somewhat alike. But 2010's infectious "Je Veux" became an international hit and established Zaz as an artist in her own right, updating vintage gypsy jazz with modern soul touches. Fans of French singers will love her album Paris, a set of classic songs about that city. – Brett Milano
Jean-Jacques Goldman
Nobody embodied '80s/'90s French pop like Goldman, a singer/writer with a wide stylistic reach and an unfailing commercial knack. As a writer/producer he worked on early hits by Celine Dion, earning him his one U.S. Grammy. After a sting in the band Tai Phong, Goldman went solo on 1986's "Je te Donne," launching a run of hits that continued until 2002, when he announced his retirement from music at age 50. Rumors of a comeback show, or at least a formal farewell, persist to this day. – Brett Milano
Stromae
2010's "Alors on Danse" made an international star out of the Belgian rapper/producer, going to Number One in 19 countries – though most U.S. audiences didn't hear the song until TikTokers got into it a decade later. But the song had an underlying seriousness – the world's in crisis, says the French lyric, so we dance; and Stromae went on to guest with Coldplay and a video for Dua Lipa. Meanwhile, his 2022 single, "L'Enfer," revealed his longstanding battles with depression. – Brett Milano
Coeur de Pirate
Quebecois singer/pianist Beatrice Martin (who is the imaginary band Coeur de Pirate) was only 18 when her single "Comme des enfants" became an accidental hit, thanks to its placement in a viral video. The song evinced charm and innocence, qualities that Martin has retained as she's grown up and explored deeper concerns, including issues of gender and sexuality. The 2015 album Roses marked her first (and so far only) album to include English lyrics. – Brett Milano
Françoise Hardy
Françoise Hardy was one of the quintessential French yé-yé singers alongside France Gall, Sylvie Vartan, and Sheila. Hardy imbued a sense of sophistication to the bubblegum genre, rising to the top of French and British pop charts with "It Hurts To Say Goodbye," written by Serge Gainsbourg.
Celine Dion
She is of course from Quebec, but belongs here as a pop icon who not only sings extensively in French, but embodies the trademark qualities of French pop: Romance, emotion, vulnerability. Céline Dion's French-language albums actually outnumber her better-selling English ones, and fans swear that her most artful performances can be found there. She's currently the toast of Las Vegas, though she announced in early 2022 that muscle issues had put a temporary end to live shows. – Brett Milano
Georges Brassens
Along with Jacques Brel and Léo Ferré, Georges Brassens is one of the trio of artists that represents the French chanson tradition. A bawdier version of Woody Guthrie, the poet-singer could rhapsodize about class and religion as well as drinking and women with equal zeal, ah oui.
Mylene Farmer
One of the more daring artists in modern pop, Mylène Farmer has explored every risky territory there is: Sex, spirituality, society, philosophy, and more. One of her most famous songs, "Désenchantée," was inspired by early '90s student protests and the Gulf War. Musically she's embraced classic pop, goth synthscapes, and disco – plus an occasional high-profile duet like "Stolen Car" with Sting, which got her on the US dance charts. – Brett Milano
Daft Punk
Just as the French made their mark on singer-songwriter driven pop music, they are equally responsible for shaping house and electronic music today, in no small part thanks to retro-futurists Daft Punk who took French house music "around the world."
Charles Aznavour
It seemed nobody knew more about love than Charles Aznavour, who wrote and sang about it for three-quarters of a century. His career was originally nurtured by Edith Piaf, and in 1953 he was one of the first singers to write most of his own debut album. Another admirer, Frank Sinatra, released Aznavour's US debut on his Reprise label. His classic songs included "La Boheme," "Yesterday When I Was Young" (covered in the US by Roy Clark), and 1972's "What Makes a Man," one of the first non-rock songs to deal with gay sexuality. Aznavour was still performing shortly before his death in 2018, at age 94. – Brett Milano
Pierre Schaeffer
Engineer, writer, composer, philosopher, and musicologist Pierre Schaeffer is known as the "godfather of sampling" for his pioneering musique concrete work (along with Pierre Henry) that used recorded sounds to create original compositions.
Jacques Brel
The Belgian born composer/actor was a master of the theatrical character song, so it's no surprise he was beloved by the likes of Scott Walker (who partly built his early solo career on Brel material) and David Bowie (who made "Amsterdam" a staple of the Ziggy shows). In America he had a fruitful collaboration with the pop poet Rod McKuen, whose English lyrics made standards of "If You Go Away" and "Seasons in the Sun." Brel died relatively young in 1978, but the off-Broadway revue Jacques Brel is Alive and Well and Living in Paris played for decades afterward. – Brett Milano
France Gall
An original yé-yé girl, this French pop singer shot to fame after winning the Eurovision contest and dominated the French charts with her sexually suggestive songs for decades. She also served as the inspiration of Frank Sinatra's "My Way." (It was adapted from the French tune "Comme D'Habitude," written by her jilted ex-boyfriend Claude François.)
France Gall - Ella, elle l'a (Clip officiel)
Sylvia Vartan
Along with Francoise Hardy, Vartan was arguably the brightest star to emerge from the mid-'60s ye-ye movement. But while Hardy was a more introspective figure, Vartan was a natural rock & roller. She first hit the charts with French versions of "What'd I Say" and "The Loco-Motion" and in 1964 went to Nashville to make an English album with the Jordanaires. 1968's soaring "Irresitiblement" was perhaps her greatest, but she continued having hits into the 90s. – Brett Milano
Air
As one of the most influential French electronic musicians of 2000s and beyond, Air became the unlikely torchbearers of French pop and the most successful crossover acts to dominate the Anglosphere with their unique take on electronica, baroque pop, jazz, and lounge.
AIR - Sexy Boy (from 𝑀𝑜𝑜𝑛 𝑆𝑎𝑓𝑎𝑟𝑖 - Official Video)
Nouvelle Vague
Somebody had to think of it sooner or later: Combining the spirit of French new wave cinema, the sound of Brazilian "new wave" (bossa nova), and the greatest hits of 70s/80s new wave (punk rock). What's surprising is how well the Paris-based group has pulled it off, making a love song out of "This Is Not a Love Song" and a seductive track out of that Dead Kennedys song about being too drunk. Their moody take on "Our Lips Are Sealed" may well be the definitive version. – Brett Milano
While it's impossible to distill an entire country's musical output into a list of artists, here are a few more French musicians also responsible for shaping the French music landscape: Jean-Michel Jarre, Charles Trenet, Jean-Luc Ponty, Christine and the Queens, MC Solaar, Noir Désir, Phoenix, Yelle, Vanessa Paradis, Alizée, Justice, St. Germain, and Renaud.