Wet Wet Wet
Wet Wet Wet are a Scottish pop band founded by Neil Mitchell, Tommy Cunningham, Graeme Clark, Marti Pellow, and Lindsey McCauley.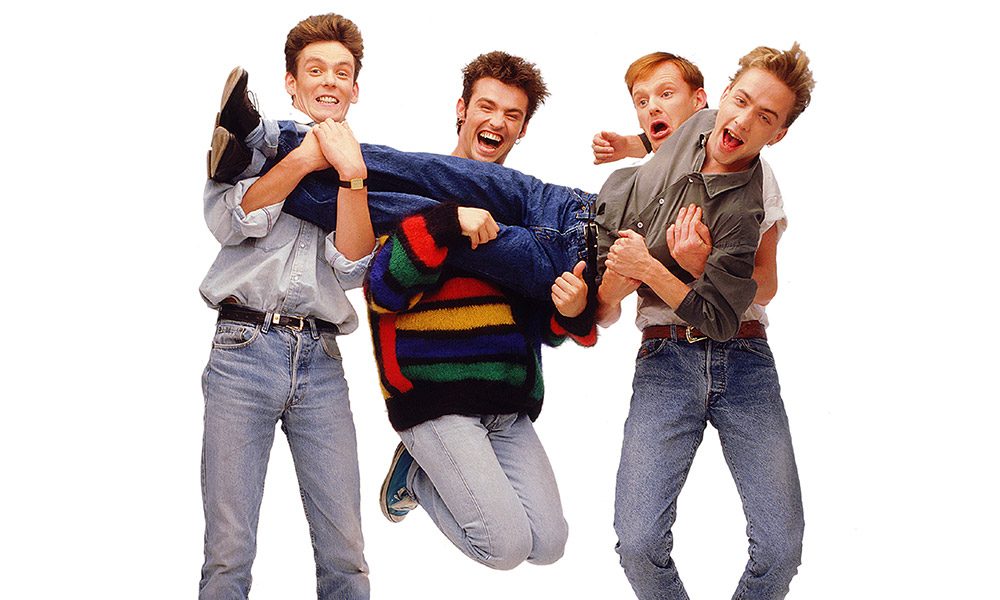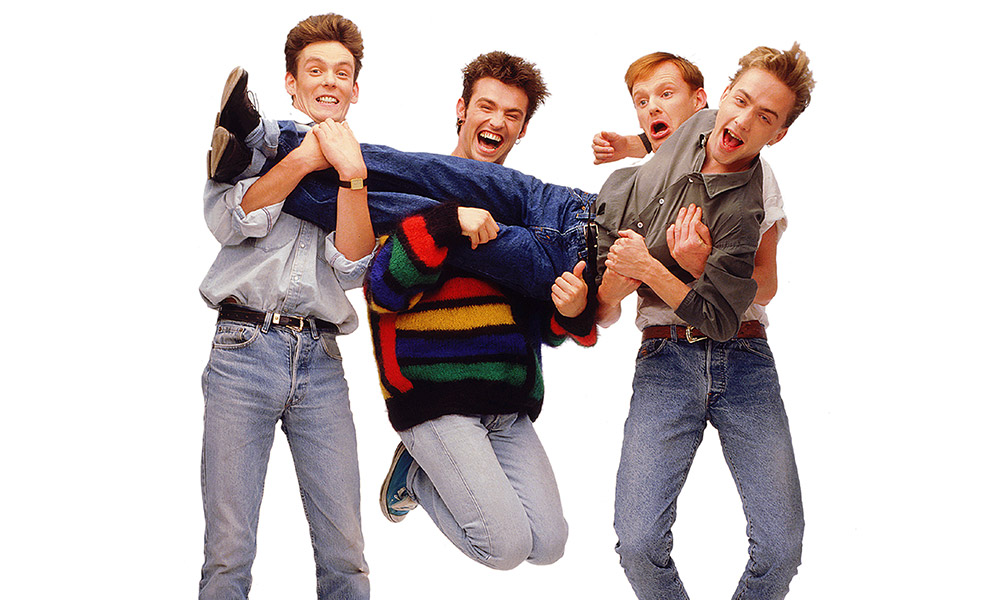 Amongst Scotland's very finest bands Wet Wet Wet will always be revered for their monumental smash hit 'Love Is All Around' which graced the top of the singles charts for an incredible fifteen weeks in 1994 and became the anthem of the year. Plucked from the soundtrack to the era classic film Four Weddings and a Funeral that song cemented Wet Wet Wets place in the history books and also provided a surprise revenue stream for The Troggs' Reg Presley whose song it was back in the sixties. But that hit was no freak of course because the Wets albums were already thrilling a legion of fans.
Popped In Souled Out, Holding Back the River, High On The Happy Side, Picture This and the definitive collection Step by Step – The Greatest Hits are testimony to an enduring career that has seen frontman Marti Pellow become something of a national treasure while his fellow musicians Tommy Cunningham, Graeme Clark and Neil Mitchell have been superb foils for the main man's golden larynx. Wily maestros of pop and commercial melody they may be, but that doesn't disguise the fact there is craft and guile behind the user-friendly persona of the band. They won the 1988 Brit Award for Best British Newcomers but industry awards being fine and dandy there is more to this outfit than slap-on-the-back fine dining. As you'll discover they've devoured a lot more territory than any cursory back-story can illuminate. They are ripe for reappraisal and there's solid gold in their repertoire.
Natives of Clydebank, the original Wet Wet Wet quartet followed the classic path in that they were friends from high school with a vested interest in classic pop, rock and American soul music. Like so many of the great Scottish acts, the Wets had a flair for showmanship from the off. Singer Mark McLachlan was a particularly sharp and fly character who opted for the stage name Marti Pellow without prompting once he decided to chuck in a career as a painter and decorator to complete the line-up. Evidently charismatic and blessed with brooding dark good looks, McLachlan/Pellow's arrival gave the group undoubted presence and enabled him to appeal to all sides of the live spectrum with fellows admiring his stage stance and girls agog at his performance. It was a heady combination and bankable to boot since Wishing I was Lucky, their debut single, the Popped In Souled Out album itself and further chart smashes 'Sweet Little Mystery', 'Temptation' and 'Angel Eyes' had the nation swooning.
A cleverly chosen support slot with Lionel Richie on his UK tour did them no end of good and their US-inspired The Memphis Sessions enabled them to begin the crossover process from hopeful wannabes to huge stars.
Popped In Souled Out is a sparkling start. Produced on home turf with Axel Kroll and Wilf Smarties at the controls this is an ideal place to start your Wets journey. Released when Michael Jackson's Bad was its zenith it still reached number 2 on the UK charts and impressed observers with the in-house writing, solid chops and undeniable vocal skills – harmony and rhythm being uppermost in the group's arsenal of talents. And just to show they were versed in the softer sides of US folk-rock they also smuggled in a sterling version of James Taylor's 'Don't Let Me Be Lonely Tonight' and made it fit their own canon exactly.
Holding Back the River is another important musical landmark in 1989. Book-ended with important hits 'Sweet Surrender' and the R&B coated 'Stay With Me Heartache (Can't Stand the Night)' this wasn't exactly a leap into the unknown but a conscious effort to put all the ingredients in place for impending stardom. Untroubled by the snobbery and elitism that often makes some folk overlook quality the Wets concentrated on what they did best – namely, blues, funk, soul and a lot of fun. They covered Rod Stewart's 'Maggie May', for example, because they could! They employed Art of Noise genius Anne Dudley to orchestrate 'Blue For You 'because they wanted to. Naysayers were flummoxed anyway since the sales spoke for themselves. Another number two on the British charts, and thank you for playing.
High On The Happy Side went one better than it's predecessors. On the cover, the band's faces are depicted as theatrical golden masks. This was actually a platinum affair. Everything here is self-composed and self-assured. 'Make It Tonight', 'Put The Light On', 'Goodnight Girl', 'More Than Love' and 'Lip Service' were the singular icing on the cake. The tours that ensued led to mass breakouts of Wets mania. They were bossing the airwaves and were regular multi-media go-to's.
But what was to follow makes everything else seem like work in progress – albeit the best of work. An established studio and live act now they were courted for their expertise by the producers of Four Weddings and a Funeral and hit pay dirt with 'Love Is All Around', three years after R.E.M.'s discovery of this durable anthem. The sixth studio album Picture This could hardly fail to hit the top spot. Another exemplary slice of pure pop and soul, Picture This also features 'She Might Never Know' (with lyrics from Squeeze man Chris Difford), and stage favourites 'Julia Says', 'She's All on My Mind' and 'Don't Want to Forgive Me Now'. Brainworms everywhere.
And while they took their work seriously there was also the undeniable feeling that Pellow and company didn't take themselves too seriously. They knew how to have fun and they didn't forget their roots. 2013's excellent compilation Step By Step collection includes everything you might want in a handy format, including the new title cut, their splendid take on 'With A Little Help From My Friends' and 'Goodnight Girl '94'.
The classic singles remain on the catalogue for your perusal as well but it's the albums that sing volumes. A treasured act in their pomp who continue to delight audiences today, Wet Wet Wet are no guilty pleasure, rather a thrilling example of pop craftsmanship with added sex appeal and the sing-along factor that is designed to ensure everyone, including the band themselves, has the best possible time. It shouldn't be forgotten that they produced a great deal of their own best material and that Cunningham, Clark and Mitchell evolved into considerable musical talents, allowing Marti Pellow to handle the publicity machine in his own immaculate way. So get yourself all-around some Wet Wet Wet. You will be far more than pleasantly surprised at what's on offer.
Words: Max Bell
Format:
UK English