'Goodnight Girl': Goodnight And Good Luck For Wet Wet Wet
The harmonized ballad was released two days before Christmas 1991, going on to No.1 and transforming the group's fortunes.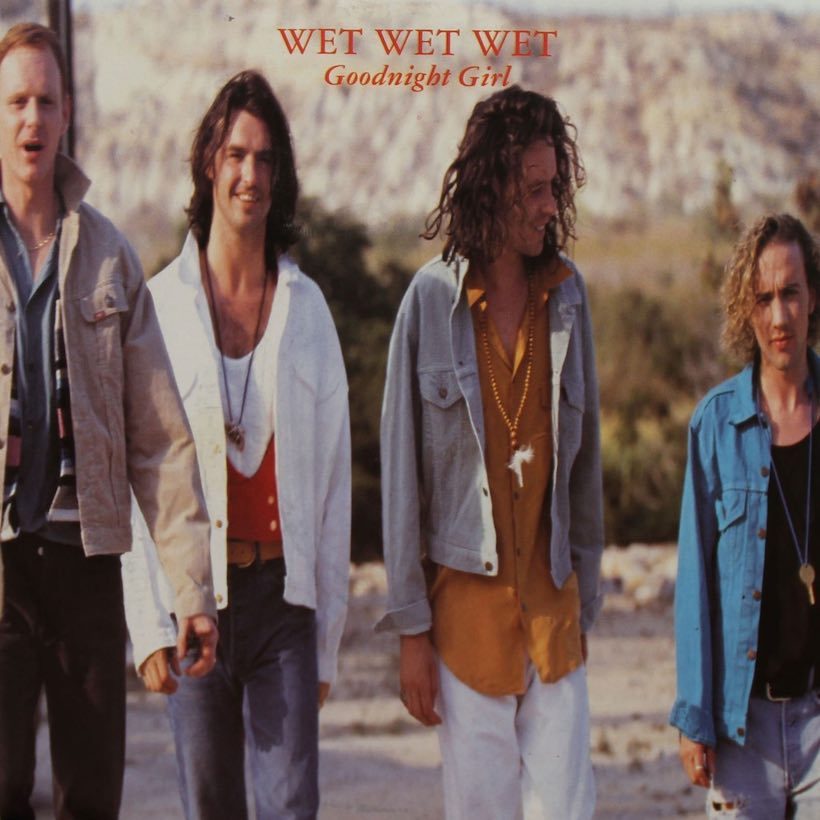 Scottish hitmakers Wet Wet Wet were five years into their UK singles chart career when 1992 began with phenomenal new success – in the nick of time.
As they prepared for the release of their fourth album High On The Happy Side, the early signs were less than encouraging. The two 1991 singles that came out ahead of the LP had both been relative flops, "Make It Tonight" peaking at No.37 and "Put The Light On" at No.56.
What's more, none of their three 1990 singles had made the Top 20, and this from a group who had had six consecutive Top 10 hits between 1987 and 1989, including a chart-topping cover of The Beatles' "With A Little Help From My Friends." So the pressure was very much on as the soft, harmonized, and self-produced ballad "Goodnight Girl" was released two days before Christmas, aiming to be a new year hit. Far more than that, it went to No.1 and transformed Wet Wet Wet's fortunes in the process.
Wet Wet Wet - Goodnight Girl
"Goodnight Girl," credited to all four members of the group but chiefly written by bassist Graeme Clark, entered the UK chart on January 4, 1992 at No.20. Climbing quickly to No.9 and then No.3, it then had the distinction of becoming the nation's favorite song by replacing Queen's reissue of "Bohemian Rhapsody" at the top.
Listen to the best of Wet Wet Wet on Spotify.
That classic, coupled with "These Are The Days Of Our Lives," had spent five weeks at No.1 in the wake of Freddie Mercury's untimely death. Now, "Goodnight Girl" would rule the roost for four, setting up an instant No.1 album debut in early February for High On The Happy Side. The long player immediately went platinum, to add to Wet Wet Wet's already impressive list of record certifications from trade body the BPI.
Buy or stream "Goodnight Girl" on High On The Happy Side album.