Belinda Carlisle
Belinda Carlisle is a rare breed: fortunate and talented enough to enjoy staggering commercial success twice, in both her first breakthrough band, The Go-Go's, and later as a solo singer.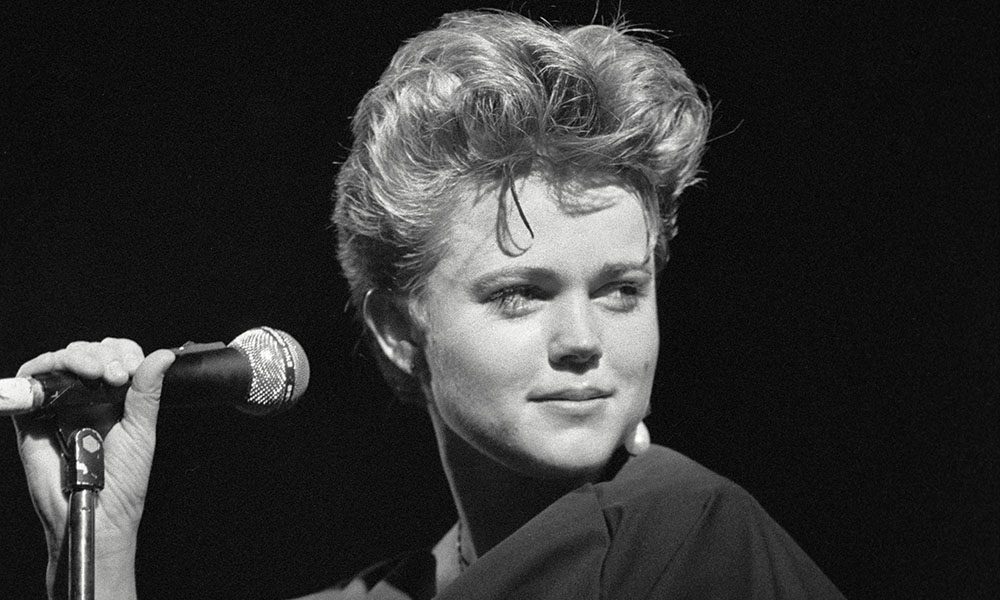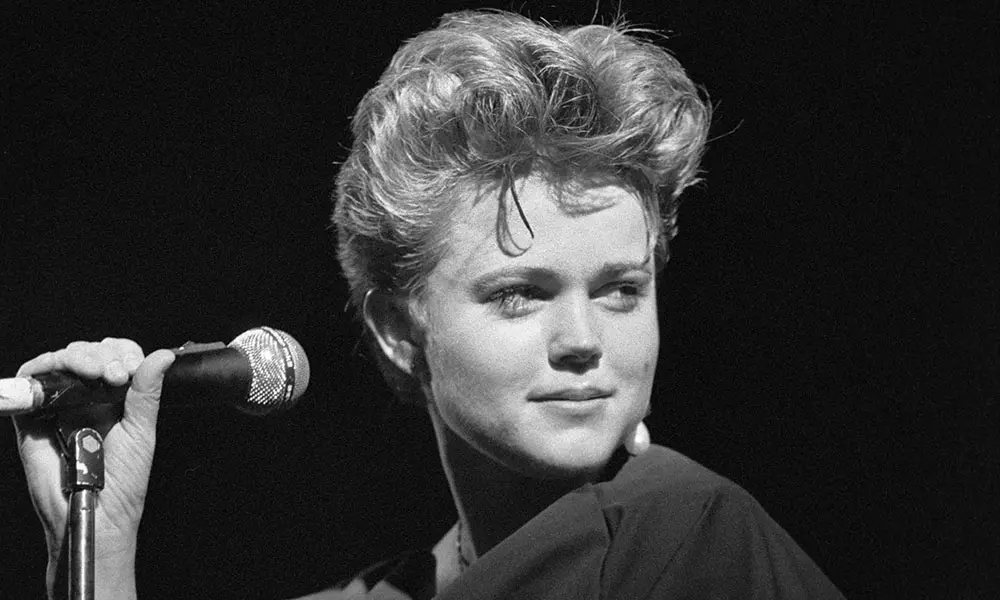 Lightning rarely strikes twice – and this is certainly true of artists struggling to forge a fresh identity after a spell in a successful band. But Belinda Carlisle is a rare breed: fortunate and talented enough to enjoy staggering commercial success twice, in both her first breakthrough band, The Go-Go's, and later as a solo singer in the latter end of the 80s.
Born in 1958 in Hollywood, California, Belinda's teenage obsession had been the rock and pop scene of Los Angeles. The former cheerleader found her head turned by bands such as The Kinks, Queen and Thin Lizzy, many of whom she caught in concert. In time, she began to connect with the alternative punk movement which was prevalent in the city at the time and found herself drawn to the excesses of that scene. It was inevitable that she would form her own punk band – almost called The Misfits but, at the 11th hour, renamed The Go-Go's.
The Go-Go's' first gig, at the Masque club in May of 1978, predated a period of evolving line-ups and a drift towards the mellower power-pop sound the band would later breakthrough with. Late 1979 saw them record a set of demos and secure a support slot in the UK with ska-pop band Madness, which then led to them flying to London for a long stretch on the group's national tour. The UK-based Stiff Records released The Go-Go's' first single, 'We Got The Beat', and it did modest British business, but, more importantly, got them noticed stateside as it grazed the Billboard dance charts.
A growing live reputation, cemented by their dancefloor appeal, secured a signing to a major label – led by Miles Copeland – and 1981 saw the group finally hit the US Top 20 with 'Our Lips Are Sealed', later to be covered by Terry Hall's Fun Boy Three. The band's LP debut, Beauty And The Beat, subsequently topped the US charts for six weeks, bolstered by a re-recording of their 'We Got The Beat' breakthrough, which hit the US No.2 spot.
A second set, Vacation, again went gold, but the hits were starting to slow, with only the LP's title track this time making the US Top 10. Human League hit producer Martin Rushent was drafted in for 1984's third LP, Talk Show, but this release only made US No.18. Belinda's fellow Go-Go's-founder, guitarist Jane Wiedlin, quit at the end of the year; despite playing a further few live dates, the band announced their formal split in May 1985, after a couple of nights performing at a Rio music festival.
Following a brief cameo in the 1984 film Swing Shift, Belinda's self-titled solo debut hit the shops in late 1986 and secured her a US No.3 in 'Mad About You'. She toured across the States and launched two smaller single releases with 'I Feel The Magic' and a surprise cover of Freda Payne's 'Band Of Gold'. The record also benefited from contributions from Duran Duran's Andy Taylor and The Bangles' Susanna Hoffs on backing vocals. It secured strong reviews and was produced by Michael Lloyd.
Belinda contributed music to a handful of movie soundtracks before a real international breakthrough came with Heaven Is A Place On Earth, a spectacular set of melodic, commercial songs arranged and produced by legendary hit-maker Rik Nowels. Oscar-winner Diane Keaton created a memorable video for the set's title track, helping the single top the US charts in late 1987 and enter the UK Top 40 early the following year. Further smashes came with 'I Get Weak' and 'World Without You', both written by Diane Warren, and 'Circle In The Sand', a Top 10 hit again on both sides of the Atlantic.
The follow-up, 1989's Runaway Horses, benefited from contributions from former Beatle George Harrison, who played the guitar on the set's lead release, 'Leave A Light On', which peaked at UK No.4 and US No.11. Rik Nowels again produced the set, which Belinda performed extensively on a series of international tours. While 'Leave A Light On' and '(We Want) The Same Thing' were big hits, particularly in the UK, there was a gentle cooling of her chart career, despite the release of dozens of ingenious dance remixes and striking promo videos to support no less than six singles.
After a brief reunion tour to support a greatest-hits compilation with her former Go-Go's bandmates, Belinda tweaked the formula slightly for her 1991 follow-up, Live Your Life Be Free. Again assisted by Rik Nowels, but employing a wider set of collaborators than before, the album did solid business in the UK but fared less well internationally. Nonetheless, it yielded two UK hit singles in a musical climate that was changing fast, and Belinda continued to be an impressive live draw. The release of her first solo greatest-hits set then returned Belinda to the top of the British charts.
By 1994, Belinda had relocated with her family to Europe; Real, her fifth solo album, was her first since her debut without Rik Nowels and offered a stripped-down, more acoustic vibe that rewarded her with two further UK hits in late 1993. The biggest, 'Big Scary Animal', was hailed as her most innovative to date and preceded another spell touring with her former band to support another greatest-hits set, including some new material.
A reunion with Rik Nowels in a writing capacity, in 1996, led to the release of A Woman And A Man. It heralded a return to the richer, more melodic material Carlisle was revered for and reaped her biggest hits in years. 'In Too Deep' peaked at UK No.6 and its follow-up, 'Always Breaking My Heart', written by Roxette's Per Gessle, followed it into the Top 10. Further singles 'Love In The Key Of C' and 'California', with a contribution from Beach Boy Brian Wilson, were minor hits.
The decade closed with another solo greatest-hits set, which returned Belinda to the album charts and featured a new song, 'All God's Children', which was also given a single release and has proved to be her last UK chart entry to date. In what was to become a familiar career path, Belinda's next move was to reform with The Go-Go's once more. This time it was for an album of new material and the band were rewarded with a return to the US charts for the first time in 17 years with God Bless.
In 2001, Carlise caused quite a stir when she appeared as God created her in the pages of Playboy magazine. It was a clear reminder that Belinda was truly a free spirit, determined to live her life in as colourful a manner as she could. Always a keen animal-rights activist, Belinda took some time out in the early part of the new millennium and moved with her family to France, continuing to tour but also taking some time out for herself.
It wasn't until 2007 that Belinda released a new studio set. Voila was an 11-track collection of classic French pop songs, which included a number that won the 1966 Eurovision Song Contest alongside compositions by Serge Gainsbourg. Solo tours and live commitments with The Go-Go's were balanced during this time by a spell with the West End theatre production of Hairspray and a short stint on the reality TV series Dancing With The Stars.
In 2010, Belinda published her autobiography, Lips Unsealed, and it scaled the best-seller lists. The following year, she received a star on the Hollywood Walk Of Fame with her Go-Go's bandmates. Three years later, she released her first new single in years. 'Sun' was an uptempo return to form and preceded a bonanza of reissues that comprehensively represented Carlisle's recorded solo output to date. She continues to make music and has promised that a new album of fresh material is not far away.
With a professional career that remains enviably untarnished, Carlisle's back catalogue of strong, melodic material regularly crops up on radio playlists around the world. Hundreds of live dates and millions of records sold both as a solo artist and as one of the world's most successful girl groups prove that magic really can happen more than once.
Words: Mark Elliott
Format:
UK English