Bee Gees
The Bee Gees have sold well in excess of 220 million albums worldwide and survived huge stylistic changes in music and fashion, as well as personal tragedies that would have scuppered any lesser outfit.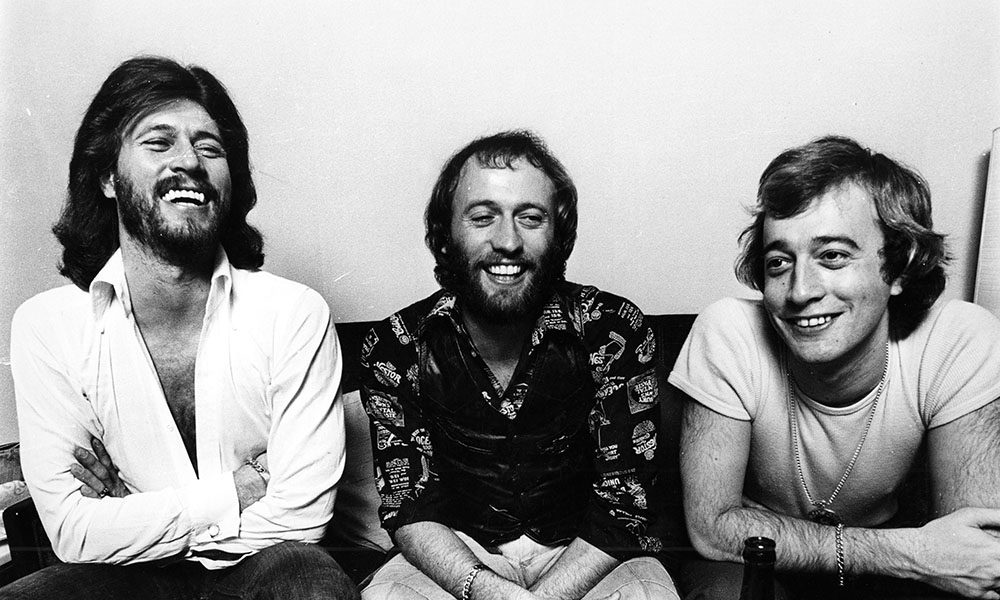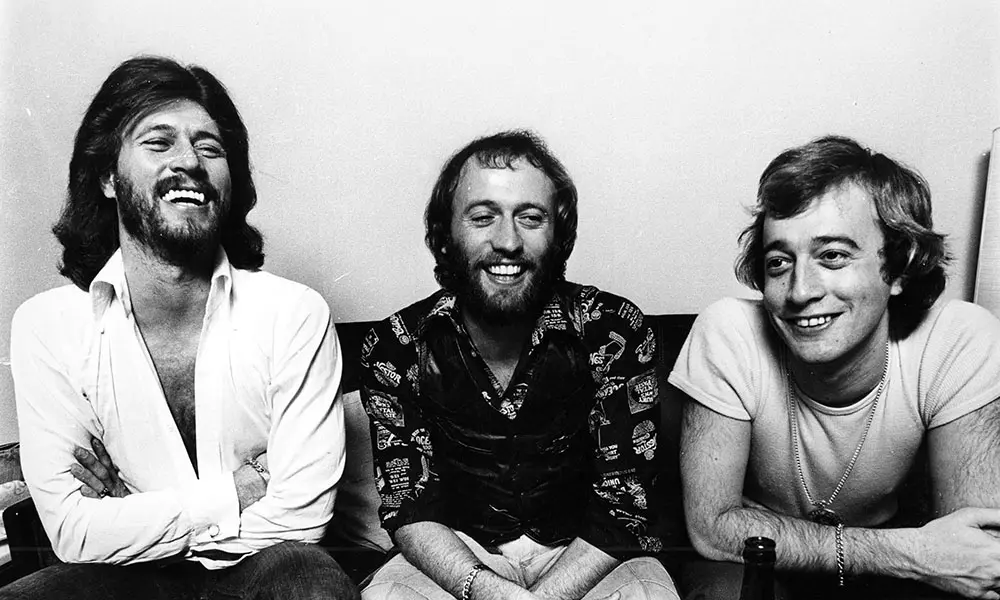 What a family business Bee Gees were. Since forming in 1959, the phenomenal trio has sold well in excess of 220 million albums worldwide and survived huge stylistic changes in music and fashion, as well as personal tragedies that would have scuppered any lesser outfit.
With founding member Barry Gibb still at the helm, news that the band's 22 studio albums, soundtracks, compilations, unreleased recordings and long-form audio-visual projects have been snapped up by Capitol Records is of huge interest to Bee Gees' vast fanbase. Within the music business, Barry and his late siblings, Maurice and Robin, are revered: they have been awarded eight Grammy Awards and been inducted into both the Rock And Roll Hall Of Fame and the Songwriters Hall Of Fame. It all testifies to their incredible achievements as super-sophisticated pop masters who are also responsible for ushering in the age of mass-appeal disco with the 40-million selling Saturday Night Fever album (the best-selling soundtrack of all time), while nine No.1s and 23 Top 10 singles on the Billboard Hot 100 also count among their career pinnacles.
Away from the obvious hits including 'How Deep Is Your Love', 'Night Fever', and 'Stayin' Alive', from Saturday Night Fever, plus 'How Can You Mend A Broken Heart', 'One', 'Lonely Days', 'Words', and numerous other classics, there are plenty of surprises, like the rediscovered masterpiece Odessa, alongside many other goodies.
The story starts on the Isle Of Man, then moves to Manchester and Queensland, Australia, as an epic journey for the close-harmony kings gathers momentum. Barry, Robin and Maurice Gibb were destined for the pop trade once they formed their young skiffle group, The Rattlesnakes. They cut their professional teeth for real in the tough environs of outer Brisbane, entertaining crowds for pocket money at the Redcliffe Speedway in 1960. They released singles locally but didn't reach the big time until returning to England in 1966. Demos passed by Beatles manager Brian Epstein to NEMS executive Robert Stigwood led to a major Polydor deal and hit big with 'New York Mining Disaster 1941' making the upper reaches of the charts in the UK and US.
'To Love Somebody' proved they were no flash in the pan. These were vintage pop days when groups worked tirelessly and prolifically. By 1968, Bee Gees were established stars and strode to the top with 'Massachusetts', as well as significant singles such as 'I've Gotta Get A Message To You', 'I Started A Joke' and the progressive 'First of May'.
Robin's vibrato was an early hallmark, while Barry's increasingly front-of-house falsetto, with distinctive R&B depth, set the group apart and made them immediately recognisable. Musically adventurous, their combination of baroque pop, psychedelia and blue-eyed soul was the early imprint for top albums Bee Gees 1st (1967), plus the ensuing Horizontal, Idea and Odessa – all produced by Stigwood. The latter album didn't create the impact one might have expected at the time, but is now considered to be a gem; the 2009 deluxe three-disc set is particularly commended. Operatic, anthemic and occasionally off the wall, Odessa is one of those albums everyone should hear. The fans already know it's great, but everyone else is in for a massive surprise.
Robin then left the group – albeit briefly – but Cucumber Castle, their first release of the 70s, saw Barry and Maurice now hands-on in the studio. Always eager to embrace the emerging technology, Bee Gees again added orchestration to 2 Years On (their second album of 1970), and were ahead of the game with their embrace of Mellotron and ever more complex harmonies. Following in September 1971, Trafalgar is another must-hear and contains the group's first US No.1 'How Can You Mend a Broken Heart'.
Still keeping everything original, To Whom It May Concern and the LA production Life In A Tin Can (with a distinct country atmosphere provided by Sneaky Pete Kleinow's pedal steel) signalled a more American approach that 1974's Arif Mardin-produced Mr Natural hammered home. Note the introduction of harder R&B and funk here, before the group embraced a much darker sound on 1975's Main Course, which was recorded in New York and, at Eric Clapton's suggestion, Miami's Criteria Studios.
This is really where a new Bee Gees era dawned. The classic 'Jive Talkin'', 'Nights On Broadway' and the complex 'Fanny (Be Tender With My Love)' were groundbreaking productions with amazing vocals, funky guitars and synths, finally giving the lie to any notion that these guys were just a pop group. This is soul music by any standards.
The disco explosion had taken a grip and 'You Should Be Dancing' (from Children Of The World) topped both the Hot Dance Club Play chart and the Billboard Hot 100. It was also the launchpad for their massive contribution to Saturday Night Fever's soundtrack, where the group bossed the joint thanks to 'Stayin' Alive', 'How Deep Is Your Love', 'Night Fever', 'More Than A Woman' and the reactivated 'Jive Talkin''. Effectively the blueprint for commercial disco, these tracks also and ensured that a low-budget B-movie became one of the best-loved cinematic events of the decade – and went way beyond, continuing to exert a cult grip. Topping the charts on both sides of the Atlantic, and around Europe, this album exceeded all normal standards of what is hip.
1979's Spirits Having Flown is marked by a record-breaking run of No.1 hits, since 'Too Much Heaven', 'Tragedy' and 'Love You Inside Out' ensured the Gibb brothers' position as the premier pop-soul group on the planet. During this notable period, Barry also produced the Shadow Dancing album for young brother Andy and wrote the title song for the film Grease, which is performed in the film by Frankie Valli – a spiritual mentor in many ways.
Released that same year, the self-explanatory Bee Gees Greatest laid down another benchmark. The comeback was on, and a laid down a marker during their all-conquering era of 1975-79. Not content to rely on a formula, however, they changed tack again with 1981's Living Eyes, perhaps sensing that the disco boom was on the wane. There was a hiatus before 1987's ESP, but no drop in standards judging by the hit 'You Win Again', which did the business in Europe despite a perceived disco backlash. Now utilising programming, more synths and heavily layered keyboards, Bee Gees also had to deal with the death of brother Andy Gibb and dedicated their 18th album, 1989's One, to his memory.
Bee Gees opened the 90s with Tales From The Brothers Gibb, an early example of the comprehensive, career-spanning box set, which was still unusual in 1990 but served as a useful reminder of the group's legacy. With their first new album of the decade, 1991's High Civilization, the group once again upped their game, returning to Miami to add a modern dance feel to the slick funk of their vintage years.
Sometimes overlooked, 1993's Size Isn't Everything includes that classic 'For Whom the Bell Tolls', something of a nod back at their earlier style, while 1997's Still Waters and the triumphant 1998' live album, One Night Only, recorded at the MGM Grand in Las Vegas, kept the group's repertoire fresh and honest.
Issued via Polydor/Universal in 2001, the final Bee Gees album, This Is Where I Came In, includes that classic moment 'Sacred Trust', originally a song from a 1998 Miami Beach session, and later brought into the nation's homes thanks to a No.2 single release by Popstars: The Rivals TV group One True Voice.
The following year, Maurice passed away and a chapter was closed. In 2012, Robin Hugh Gibb's death caused a new outpouring of grief and served to remind us what a marvellous act Bee Gees were. The Who's Roger Daltrey summed Robin up wonderfully well: "A lovely, lovely guy. I hear everyone talking about the success of their career but I haven't heard many talk about him as a singer and I used to think he was one of the best. To me, singing is about moving people, and Robin's voice had something about it that could move me and, I'm sure, millions of others. It was almost like his heart was on the outside." Star of Saturday Night Fever, John Travolta recalled, "I thought Robin was one of the most wonderful people, gifted, generous and a real friend to everyone he knew. And we'll miss him."
His first new release since This Is Where I Came In, Barry Gibb's solo album, In The Now, surfaced in 2016 and was given extra impetus by his performance at Glastonbury, with Coldplay, where he guested on versions of 'To Love Somebody' and 'Stayin' Alive' which lit up the main stage.
Away from the accolades, the honours – including CBEs – and the staggering sales, Bee Gees have brought great joy and harmony, with so many songs capturing differing eras. They were, and remain, a classic pop group – and then some. That was some journey from the Isle Of Man to the very pinnacle of artistic success. In 2010, their achievements were chronicled on the aptly titled four-disc box set Mythology – and that seems certain to blossom now. Bee Gees fans, so many of them, can look forward to the future. They win again.
Max Bell
Format:
UK English