The Isley Brothers
The Isley Brothers are a soul group from Cincinnati, Ohio founded by brothers Ronald, Rudolph and O'Kelly, who achieved worldwide acclaim.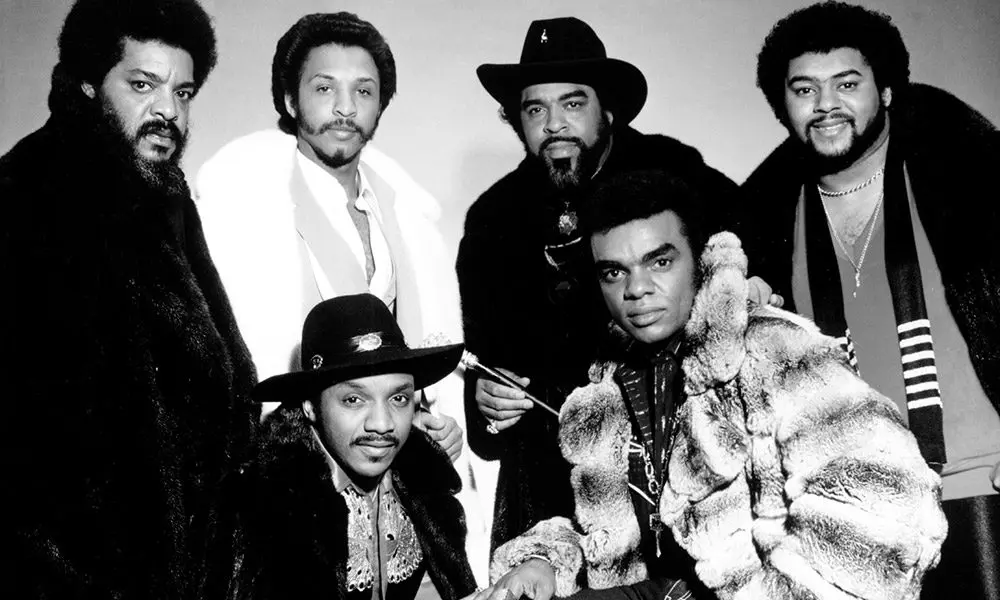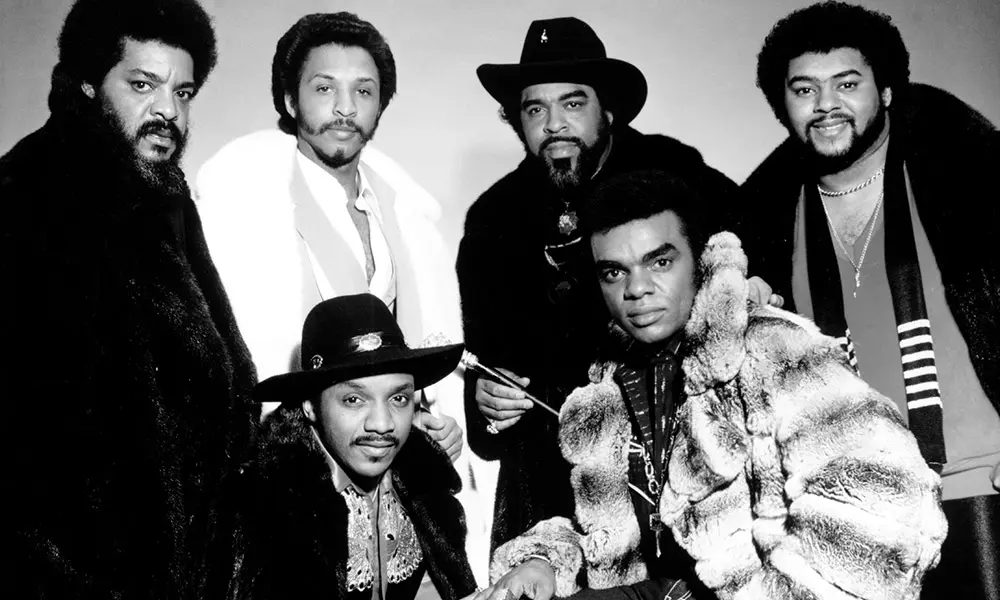 Unhinged. That's why the Isley Brothers were so compelling for so long. On their greatest hits which include 'This Old Heart Of Mine (Is Weak For You)' and 'Behind A Painted Smile' they sound frenzied, demented, disturbed.
"Every gospel singer can do 'Shout.' But the Isleys took it pop, which is why Berry Gordy brought them to Motown. He knew what they had. Then he realised he had to fit them into his formula, which would have been a discredit to their talent. He was fair to let them go." Bobby Womack
That's what love will do. And that's why the Isleys cast a spell over a generation of rock & roll musicians worldwide.
The brothers' first case for certification is 'Shout,' cut in New York City when lead tenor Ronald Isley was merely 18. He sounds like a man twice his age, going over the edge and taking everyone else with him. The sensation is the same three years later when the Isleys deliver another message from hell 'Twist And Shout' and a further five years on, when they record 'Got To Have You Back' in Motown's Studio A in Detroit.
And in the late 1960s, when the Isleys finally became self-sufficient with their own successful record label, T-Neck, they continued to spread their deranged gospel with the likes of 'It's Your Thing.' Of course, where there's a hit, there's also a writ, but more of that later.
The Isleys' story began innocently enough. On April 17, 1956, Ronald, Rudolph and O'Kelly Isley made a career move. Aged 15, 17 and 18, respectively, they left their hometown of Cincinnati, Ohio, aboard a Greyhound bus, bound for New York. As youngsters, the Isleys had grown up with gospel music, performing as a quartet in churches in Ohio and Kentucky. In 1954, the fourth brother, Vernon, was killed in a car accident.
In New York, the brothers hustled for the big time, recording for such independent companies as Teenage, Cindy and George Goldner's Gone and Mark-X imprints. Coincidentally, the last of these was where a young Detroit songwriter, Berry Gordy Jr., also placed his early work: 'Ooh Shucks' by the Five Stars. Gordy composed that tune with Tyran Carlo; this was the partnership behind several of Jackie Wilson's biggest hits, including 'Lonely Teardrops.'
And it was an improvisation from 'Lonely Teardrops' which gave the Isleys their breakthrough. By 1959, the trio had developed a reputation for powerful live performances, and signed for booking with General Artists Corporation. In concert that summer at the Howard Theater in Washington, DC, the brothers sang 'Lonely Teardrops' and extemporised a line ("You know you make me want to shout") for a gospel-charged climax that drove the audience wild. RCA Records' A&R man Howard Bloom suggested they put it on a disc, and when released as a single that August, 'Shout' became their first hit.
"Our parents created the climate for us to learn about music when we were all very young. They wanted us to have a complete musical education and they exposed us to everything, classical to country, standards to show tunes." Ronald Isley
The Isleys continued to build on that success, cutting further material for RCA, then for Wand, United Artists and Atlantic Records. Only the uninhibited 'Twist And Shout' really connected with music fans, including four young British musicians busy shaping their first LP at London's Abbey Road Studios. For that, the Beatles recorded 'Twist And Shout.'
By the summer of '65, after waxing their last sides for Atlantic, the Isley Brothers needed some new investment in their future and signed to Motown Records. "I was always impressed with Ronnie Isley," Eddie Holland told Mix magazine years later. "When he came to Motown, just to work with him was very exciting. He was always such a phenomenal singer, and to listen to his voice with our songs was probably even more of a pleasure for me than it was for him."
In track-by-track annotations for The Complete Motown Singles Vol. 6, Bill Dahl and Keith Hughes reveal that 'This Old Heart Of Mine' was earmarked in the studio log for Kim Weston, but intended by the song's creators  Eddie and Brian Holland, Lamont Dozier and Sylvia Moy for the Four Tops. "Ronnie and them had practically been begging for songs," said Lamont. "It was an exercise song that I used to play on the piano all the time. Eddie finished it, and then we took it to [the Isleys] to stop them from bugging us without knowing whether the key was right. But Ronnie could adapt for keys, and that's how it happened."
With the track cut in September '65, the Isleys recorded their vocals on December 1. When issued on Tamla Records the following month, the result was tagged by Billboard as the "powerhouse comeback of the wailing, rocking trio, who should fast find their way up the R&B and pop charts."
They did.
'This Old Heart Of Mine' enjoyed spring in the Top 20 of the trade magazine's Hot 100, and the Top 10 of the R&B best-sellers. What's more, it became one of the milestones of the Motown sound, as timeless as any contemporaneous track by the Four Tops, The Supremes or The Temptations. "The songs were about love, despair and heartbreak, and we always took the girls' point of view," explained Dozier, "because they were the ones buying the records. We had the male groups accent their female side, their vulnerable side, begging for a response from the girl. Or forgiveness – take me back."
That's a masterclass in popular music, absorbed by many others in the years since. Rod Stewart adored the Isleys' 'Heart' so much that he recorded it twice: for his 1975 Top 10 album, Atlantic Crossing (the track also charted as a Top 5 single in the UK,) and again for 1989's Storyteller with Ronald Isley himself. That time, the duet even peaked higher than the original, reaching the US Top 10 and No. 1 on the Adult Contemporary charts.
Ron, Rudy and O'Kelly Isley were busy in the studio during their first few months at Motown, which judiciously assembled and sold an album, entitled after the hit, with high-gloss versions of 'Nowhere To Run,' 'Stop! In The Name Of Love' and 'I Hear A Symphony,' among others. Equally intriguing from that period: an early version of an anthem forever associated with Jimmy Ruffin: 'What Becomes Of The Brokenhearted.'
Motown A&R supremo Mickey Stevenson produced Ruffin's 'Brokenhearted' in late 1965, but it appears to have been conceived (or did it co-exist?) as another song, 'Smile,' performed by the Isleys. The instrumental track is the self-same as on Ruffin's masterpiece, but the lyrics are entirely different, and 'Smile' remained unissued for almost 40 years.
In the UK, Tamla-Motown marketing executives at EMI struggled to get traction. 'This Old Heart Of Mine' was simply not a hit until re-released and re-promoted in late '68, when British music buyers opened their ears to Motown artists beyond the Supremes and the Four Tops. 'Heart' became a Top 3 barnstormer, followed by a successful reissue of 'I Guess I'll Always Love You,' which was an earlier American 45 also contained in the Isleys' sophomore Tamla LP, Soul On The Rocks. EMI completed the hat trick by extracting the demonic 'Behind A Painted Smile' (Satan on drums!) from the album. It raced into the Top 5.
Disappointed by sales at home, the trio sought and obtained a contract release from Motown in December 1968, when they also blueprinted the first release, 'It's Your Thing,' for the next stop: their own, T-Neck Records. Partnered first with Buddah Records, then the mighty CBS machine, the Isleys went on to triumph with a string of huge crossover albums: 3+3, The Heat Is On, Go For Your Guns, Showdown. They shared the limelight with the next generation (younger brothers Ernie and Marvin Isley joined the band) and created a dynamic meld of rock and rhythm, sanctified by Ron's extraordinary, fluid tenor.
In retrospect, though, the Isley Brothers can be proud of their work in Detroit, compiled into Doin' Their Thing (1969) and more comprehensively in 2009's The Motown Anthology. Even when aligned with the company's production line, the trio was unafraid of tough, uncompromising vocals, schooled by years of ups and downs on the charts, and with a subversive slant to the material. From Soul On The Rocks, for instance, tracks like 'Why When Love Is Gone,' 'Save Me From This Misery' and 'Good Things' were quasi-deranged. Hooray.
There is a post-script  After 'It's Your Thing' soared, Motown sued, claiming the song was recorded before the group left. Later, an American judge concluded that the Isleys made a second version and failed to submit the first to Motown as agreed in the contract. Verdicts went back and forth, and there was another trial, at which the brothers prevailed.
Ernie Isley recalled asking Ronald why they didn't make the record at Motown. "Ronald said, 'Because it would have been done differently, with a different arrangement.' And he said that there was a certain way they wanted the song to go and a certain direction they wanted their career to go in."
It's their thing.
Format:
UK English