'Here Comes The Night': Here Come Van Morrison And Them
The Irish group's version of a song recently released by Lulu became their second Top 10 hit in quick succession.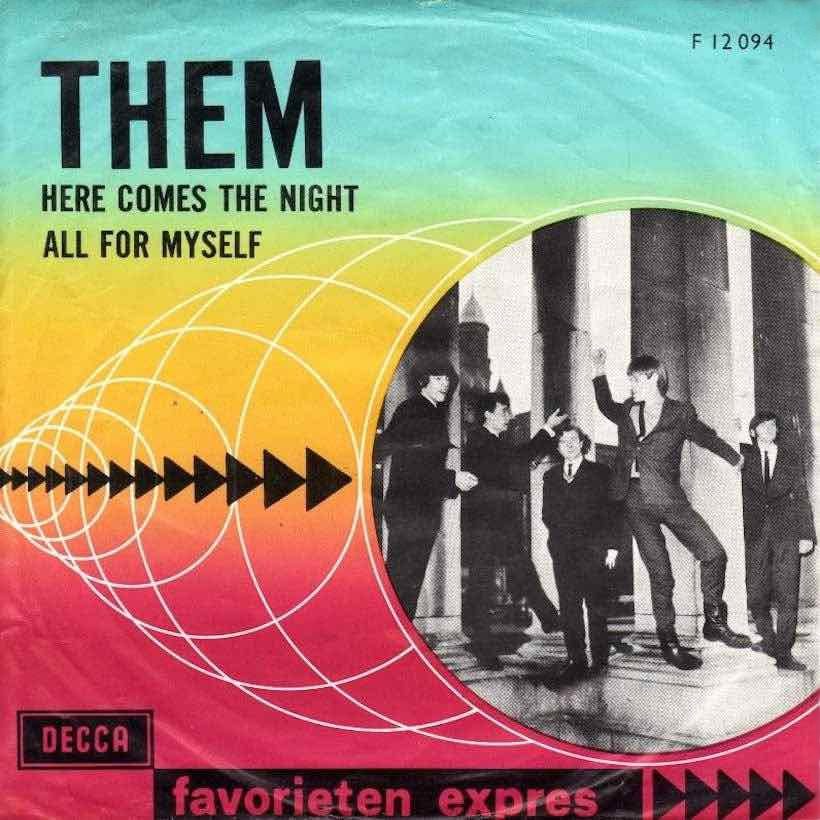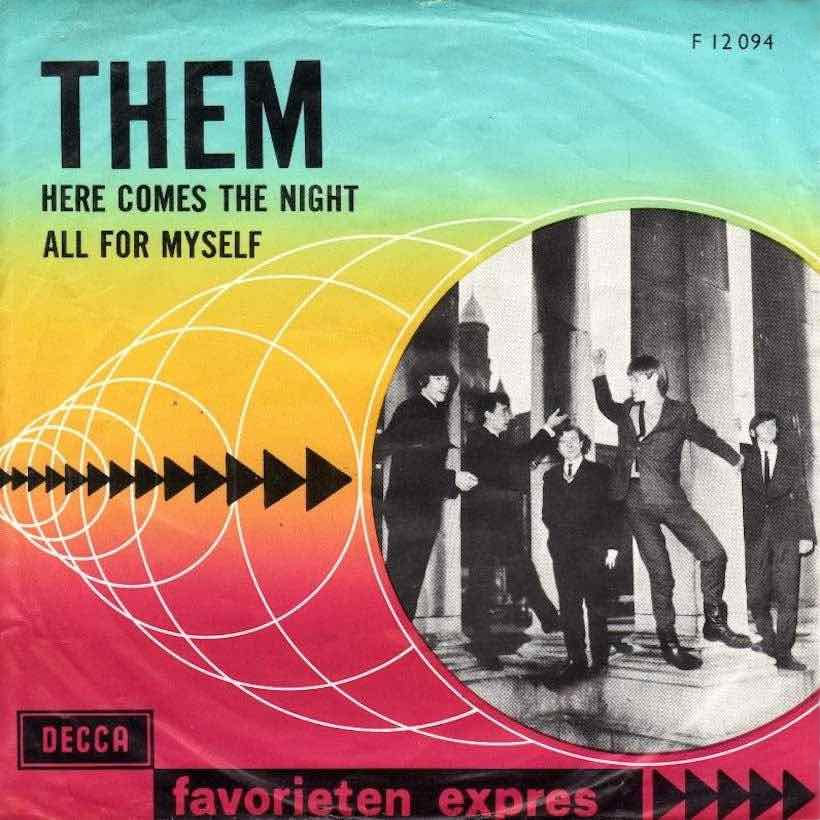 The song that put Van Morrison in the charts for the second time, in his salad days with Northern Irish R&B-rock outfit Them, was new in British record shops on March 5, 1965. Inauspiciously, it had just been a relative flop for teenage singer Lulu, but when record-buyers heard Them's version of "Here Comes The Night," the result was their second Top 10 hit in quick succession.
After misfiring with their first single "Don't Start Crying Now," the group had stormed the charts with their high-octane reading of the much-covered "Baby Please Don't Go." Backed with their other classic song "Gloria," the Decca single rose to No.10 in the UK charts in early February 1965.
Just a few weeks later, they were in the record racks again with "Here Comes The Night," recorded at the same October 1964 session as "Baby Please Don't Go" with its producer and writer Bert Berns. Record Mirror would later report on that productive booking, with a story by Richard Green that began: "One recording session. Approximately four or five hours work. That was all it took to produce two smash hits for Them."
Lulu and her band the Luvvers had heard the song and stole in with a dirt-slow version released towards the end of that year. The Scottish singer had had a sensational debut smash with her cover of the Isley Brothers' "Shout!" but a non-charting follow-up with a remake of Betty Everett's Goffin & King song "Can't Hear You No More." Her version of "Here Comes The Night" reached only No.50.
Nineteen-year-old Morrison's vocals on the Them recording were complemented by the rhythm guitar of none other than Jimmy Page, hugely in demand as a session musician, and the lead guitar lines of Them's Billy Harrison. The single entered the UK chart at the end of March at No.32, and four weeks later – during a five-week stint in the Top 10 – it peaked at No.2, held off the top only by The Beatles' "Ticket To Ride." The single reached No.24 in the US.
Listen to uDiscover Music's 60s playlist.
"We always do the type of thing we like," said Morrison in that Record Mirror article. "We don't think there's any such thing as trends. We don't call ourselves R&B or anything. That's why the two hits have been so different. If we like something, we do it."
Buy or stream "Here Comes The Night" on Them's Gold compilation.