Best Motown Beatles Covers: When Motown Met The Beatles
Motown Records was a huge inspiration for The Beatles in their early days, but the influence ran both ways, as the best Motown Beatles covers reveal.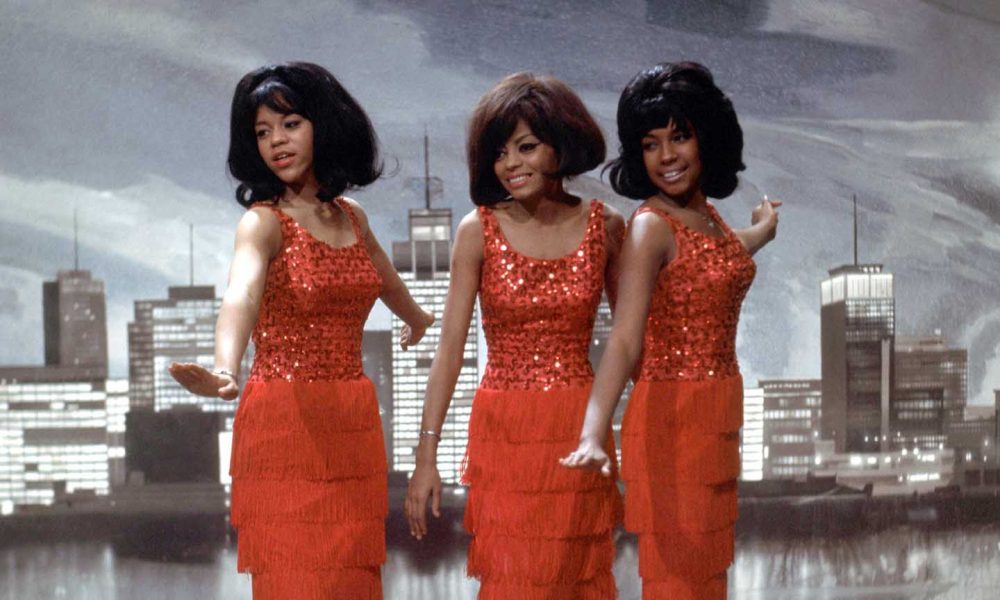 The four Beatles all loved Motown, and would search the racks of Brian Epstein's NEMS record shop for hidden treasures from the Detroit label, hoping to find unheard gems. As Ringo Starr recalled in The Beatles' Anthology, it was a love of such singles as Barrett Strong's "Money (That's What I Want)" and The Miracles' "You've Really Got A Hold On Me" that brought the four together: "When I joined The Beatles we didn't really know each other, but if you looked at each of our record collections, the four of us had virtually the same records. We all had The Miracles, we all had Barrett Strong and people like that. I suppose that helped us gel as musicians, and as a group."
As the 60s became dominated by Liverpool's Fab Four, Motown's finest paid tribute to The Beatles, with a string of top-class covers of their songs. Here's our selection of the best Motown Beatles covers.
Listen to the best of Motown on Apple Music and Spotify, and scroll down for the best Motown Beatles covers.
Stevie Wonder: We Can Work It Out
There's a very strong argument to be made that Stevie Wonder's 1970 cover of "We Can Work It Out" is not only the greatest Motown cover of a Beatles number, but that it's a strong contender for the best cover of any Beatles song by anyone, ever. Full stop. Funkier than a mosquito's tweeter, Wonder earned a Grammy nomination for the song. In 2010, he performed his take at the White House in front of both President Barack Obama and Paul McCartney in a star-studded concert to honor the former Beatle. He stole the show.
The Supremes: You Can't Do That
For their third Motown album, The Supremes – Diana Ross, Mary Wilson, and Florence Ballard – paid tribute to the British Invasion groups from Merseyside, with an entire album, titled A Bit Of Liverpool. Alongside covers of hits like "I Want To Hold Your Hand" and "Can't Buy Me Love" they snuck in a gorgeously groovy version of John Lennon's Wilson Pickett-influenced "You Can't Do That," a number that had been earmarked as the new Beatles single until McCartney came up with "Can't Buy Me Love."
Marvin Gaye: Yesterday
By 1970, Marvin Gaye was on his tenth album for Motown: That's the Way Love Is. The disillusionment that would spur arguably his greatest work, the following year's What's Going On?, was tangible, and yet his vocal performance on this stunning rendition of Paul McCartney's most-covered song is as powerful and soulful a delivery as anything he'd yet recorded.
Four Tops: Eleanor Rigby
Four Tops' 1969 take on "Eleanor Rigby" is arguably not really a cover of The Beatles' record, but a cover of Ray Charles' exceptional version from the year before – a Top 40 hit on both sides of the Atlantic. The deep groove and lush arrangement is a far cry from The Beatles' haunting original, and yet despite the huge production, the atmosphere feels somehow more urgent, more troubling.
Smokey Robinson And The Miracles: And I Love Her
The Beatles had covered Smokey Robinson And The Miracles' "You Really Got A Hold On Me" on their second album, With The Beatles. Seven years later, the group returned the compliment when they closed their 1970 album What Love Has… Joined Together with a delicious cover of The Beatles' "And I Love Her." Punchy horns pick up George Harrison's guitar hook, as the McCartney ballad gets the late-night treatment.
Gladys Knight And The Pips: Let It Be
Having begun their career when the four Beatles were all still in primary school, Gladys Knight And The Pips had been through a number of labels and line-ups by the time they hit the big time at Motown, in 1967. Four years later, they included a gospel-influenced version of Paul McCartney's hymn to his departed mother, Mary, on their album If I Were Your Woman, released on the Motown R&B subsidiary label named, simply, Soul.
Syreeta: She's Leaving Home
Despite having recently divorced, ending their short-lived marriage, Stevie Wonder produced Syreeta Wright's eponymous 1972 album, issued on Motown's MoWest label. They both make abundant use of the talk box, which Wonder had used to great effect on his Music Of My Mind album earlier that year – indeed, aside from Syreeta's soaring vocal, the song could comfortably have sat on that album.
The Temptations: Hey Jude
Having scored a Billboard No.1 hit with "My Girl" in 1964, The Temptations were one of Motown's biggest acts. But as the decade wore on, all was not well in the Tempts' camp. Lead singer David Ruffin was sacked in June 1968, and with his replacement, Dennis Edwards, there came a change in style, as the group turned to psychedelic soul (essentially R&B tinged with a psychedelic rock influence) on their 1969 album Cloud Nine. The change continued on Puzzle People, released in September that year, and which included this funky version of "Hey Jude."
Martha Reeves And The Vandellas: Something
Just as The Beatles were signing to EMI, the label that would bring them untold success, so Martha Reeves And The Vandellas joined Motown's Gordy offshoot, named after Mr. Motown, Berry Gordy. They scored a string of hits, including "Heat Wave" and "Dancing In the Street," throughout the 60s. But by the time The Beatles had wound up, Martha Reeves And The Vandellas were winding down. On their penultimate album, Natural Resources, they opened with this version of George Harrison's love song "Something."
Edwin Starr: My Sweet Lord
OK, so this isn't technically a Beatles song, but we couldn't finish without a blast of Edwin Starr's gorgeous cover of George Harrison's first solo single (which he'd begun writing before The Beatles split). Starr's version closed his fiery 1971 Involved album: a mellow and soulful cover that uses excellent restraint to bring Harrison's love song to God back to its gospel roots.
You've Really Got A Hold On Me: The Beatles cover Motown
The Beatles were all huge Motown fans, and their live set before they hit the big time included covers of at least three Motown songs, all of which they would go on to record on their 1963 album With The Beatles.
Please Mr. Postman
A favorite from their Hamburg and Liverpool sets, The Beatles made this Marvelettes number their own. Having the distinction of being the first Motown single to top Billboard's Hot 100, it went to No.1 again thanks to a Carpenters cover in 1975. But none could match the energy of The Beatles' rendition, which by all accounts sent the girls at Liverpool's Cavern Club wild.
Please Mister Postman (Remastered 2009)
You've Really Got A Hold On Me
This 1962 smash hit for The Miracles was originally the B-side to "Happy Landing," but DJs preferred the flip. The Beatles' version was a highlight of their With The Beatles album, with Lennon delivering an impassioned lead vocal, backed enthusiastically by McCartney and Harrison for the call-and-response chorus.
You Really Got A Hold On Me (Remastered 2009)
Money (That's What I Want)
With The Beatles closed, like the previous Please Please Me album, with John Lennon screaming one of his finest rock'n'roll vocal performances on record. "Money (That's What I Want)" was Motown's first hit record, back in 1959, and it had been in The Beatles' setlist since 1960. George Martin's overdubbed piano merely adds to the ferocity of the performance, with Paul and George's background vocals rounding off as stunning a cover as The Beatles ever recorded.
Money (That's What I Want) (Remastered 2009)
Looking for more? Discover the best Motown love songs.