Johnny Gill
Johnny Gill is a Washington, D.C. R&B singer-songwriter who was a leading member of the original soul boy band, New Edition.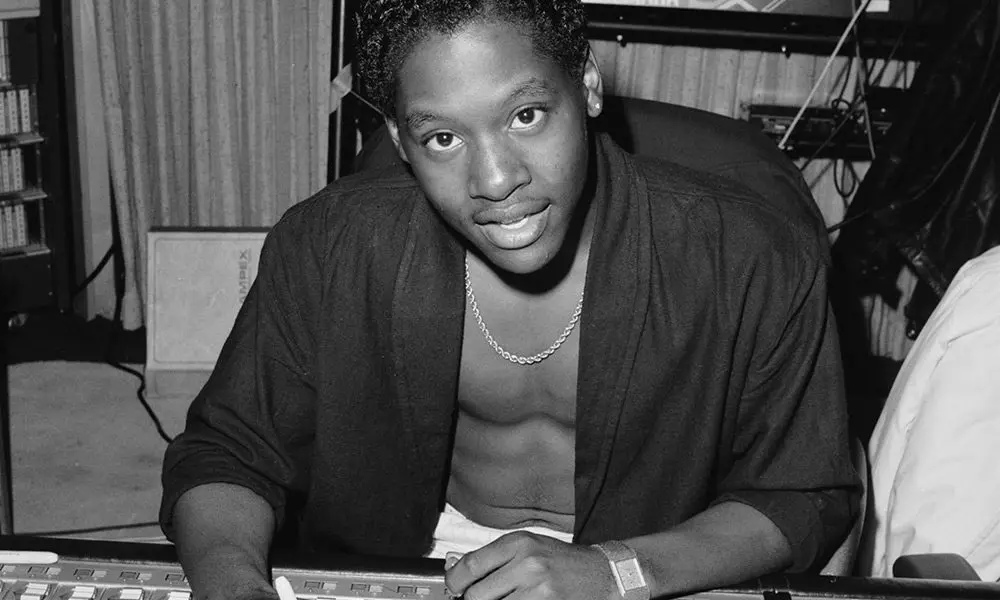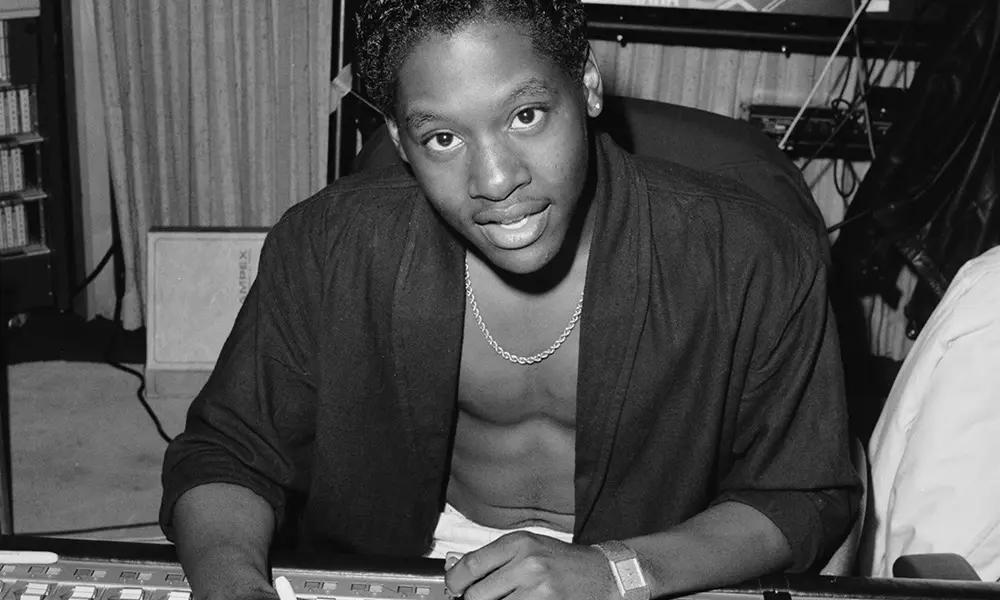 His recorded legacy may not enjoy quite the profile of other Motown vocal stylists that preceded him, but Johnny Gill's track record speaks for itself. Just check the statistics.
A No. 1 R&B single at the first time of asking after he joined the legendary company, then another No. 1, then another. A No. 2, then another No. 1. Two more major singles soon after that. Two gold-certified hits, a No. 2 pop hit, and a double-platinum Motown debut album that stayed on the bestsellers for well over a year. In the early 1990s, to paraphrase one of his theme songs, Johnny Gill was rubbing his fans the right way.
Born on May 22, 1966, in Washington, D.C., Gill had the traditional church upbringing, singing in the family gospel group Wings Of Faith. Plans to study electrical engineering at college were sidelined by his burgeoning musical abilities, and the decision to pursue that career was proved right when he became something of a teenage sensation.
Gill enjoyed his first record success via a solo deal with Cotillion Records, placing seven singles on the US soul survey with the company from 1983, although only one of them, the following year's 'Perfect Combination,' made the top ten. The song was a duet, the lead track from a whole album of them, with his childhood friend Stacy Lattisaw, the 'Jump To The Beat' hitmaker who was to figure again in Johnny's story once he got to Motown.
But what happened next was that Gill was snapped up for the latter-day line-up of New Edition. After years of success but certain internal wrangles, the group had invited Bobby Brown to leave and were planning for the departure of their lead singer, Ralph Tresvant. As it happened, Tresvant stayed, and the group, bolstered by the older Gill, developed a new, more sophisticated sound at MCA that yielded more success than they'd had since their early days.
Under the tutelage of producers Jimmy Jam and Terry Lewis, and with Gill largely as second lead vocalist, New Edition's Heart Break album of 1988 went double platinum in the US and produced four major hits: 'If It Isn't Love,' 'You're Not My Kind Of Girl,' the R&B No. 1 'Can You Stand The Rain' and 'Crucial.' But it would be eight years before they recorded together again, a period that Gill used to great effect, as he became one of the bright new lights of Motown and became a king of the new jack swing into the bargain. But first, he revisited an old friend.
Gill was the guest vocalist on Stacy Lattisaw's 'Where Do We Go From Here,' a song from her third Motown album What You Need, and the partnership worked a treat. The song spent two weeks atop the R&B chart in February 1990, segueing perfectly into Gill's own Motown debut. "She's always had such a pure voice and a very strong voice," Johnny said in the Billboard Book of No. 1 Rhythm & Blues Hits. "I thought [it was like a] Marvin Gaye/Tammi Terrell kind of thing, and they were people we idolised."
Less than three months later, Gill was top of the R&B tree in his own right. Poetically, he would succeed Bell Biv Devoe, the New Edition spinoff group, who had their own big single with 'Poison' before Johnny's assured performance of 'Rub You The Right Way' itself became a chart-topping, gold-selling single.
The Johnny Gill album that it was part of, produced by Jam & Lewis and the other red-hot studio double act of the day, L.A. Reid and Babyface, was a super-confident return to his solo career. With songs chiefly written by the two production teams, he became a flagbearer for the new, streetwise R&B sound of the early 1990s and the hits kept coming.
Incredibly, in just two months, Gill was atop the soul bestsellers yet again, for the third time in six months, with the album's big ballad, 'My, My, My.' Written by Babyface and Daryl Simmons, it featured backing vocals by Indianapolis vocal trio After 7. Babyface had previously recorded the song with a view to releasing it himself, but by the producer's own admission, Gill made it his. With his help, Motown, now under the new presidency of Jheryl Busby, was back on top.
Nor was Gill about to stop. Next up from the eponymous album was 'Fairweather Friend,' which debuted even while 'My, My, My' was still on the radio and went on to No. 2 R&B. Then, amazingly, yet another No. 1, with Jam & Lewis' 'Wrap My Body Tight,' which cruised to the summit in April 1991. Gill was on the run of his life.
Now he was in demand for film scores, too, and that summer he charted with 'I'm Still Waiting,' from the soundtrack of 'New Jack City,' starring Wesley Snipes and Ice-T. There were more movie songs in 1992, from 'Mo' Money' and 'Boomerang,' and an appearance on Shabba Ranks' top five soul hit 'Slow and Sexy.' That came after Gill had played the male lead to a new female partner and another of Motown's big names of the day, Shanice, guesting on the top five soul single 'Silent Prayer,' from her Inner Child album.
Jam & Lewis were the chief producers when Gill returned with his next studio album, Provocative, in June 1993. That almost unprecedented success the last time out had given him a great deal to live up to, and while the new album went gold, the songs were never quite a match for the memorable standard of their predecessors.
The album's biggest hit was its first single, 'The Floor,' which reached No. 11 R&B with the help of some backing vocals by Mint Condition and a video directed by British filmmaker Julien Temple. Motown labelmates Boyz II Men sang backup on their own composition 'I Got You,' and the album performed solidly, with a 46-week chart run, if not to the standard he'd set at the beginning of the decade.
Gill's final album for Motown was Let's Get The Mood Right, released in October 1995. It featured an almost bewildering array of producers, including Jam & Lewis among other names of the day such as Tony Rich and Al B. Sure. The album delivered top 20 hits with the title track and with 'It's Your Body,' featuring an appearance by Roger Troutman of Zapp, and the LP itself went gold again. The new jack swing was clearly not so new anymore, and Johnny's Motown association came to an end, but he was ready to find new challenges. In 1996, New Edition reformed with all six members, so Gill was teamed with the ever-controversial Bobby Brown for the first time.
Home Again was a resounding success, as US audiences seized the chance to hear their 1980s heroes back at work. The album debuted at No. 1 on both the pop and soul charts and went on to sell two million copies in the US alone, offering up big crossover hits in 'Hit Me Off' and 'I'm Still In Love With You.' Gill managed two co-writing credits, on 'Shop Around' and his showcase 'Thank You (The J.G. Interlude).' Another adventure started soon afterwards, as Gill became the co-founder of LSG, aka Levert Sweat Gill, with fellow soul stars Gerald Levert and Keith Sweat. Their East-West album also called Levert Sweat Gill, was a platinum smash, and from it, the track 'My Body' became one of the soul anthems of 1997, with a mighty seven aggregate weeks at the top of the R&B chart. LSG2 would follow some six years later, with brief top ten status in both pop and soul genres, but without major hit singles.
Johnny's stratospheric success of the early 1990s was not without its challenges, in his case of a financial nature, but happily, he got himself back on track. "There's no blueprint when you become a star, someone to tell you how you're supposed to act, how you're supposed to deal with the money," he said later, with the wisdom of experience. "You got to learn it as you go."
Few artists can match Gill's track record in a golden period of a dozen years or more in which he was a solo star, a guest artist, a member of a multi-platinum band, then solo again, then with the band again, and then with another all-star group, all giant successes. Not to mention more than 80 appearances as an actor in films and TV, including a cameo on the sitcom 'Family Matters.'
In 2008, with his New Edition colleagues, he received the Golden Note Award at the ASCAP Rhythm & Soul Music Awards. In 2011, Gill was back on record as a soloist, releasing the Still Winning album for Notifi Records. These days, he tours with Brown and Tresvant in the group Heads of State. As an R&B frontman, collaborator, guest star and later member of perhaps the original soul boy band, Johnny Gill has quite a legacy, at Motown and beyond.
Words: Paul Sexton
Format:
UK English