It Takes Two: The Greatest Duets In Motown History
Marvin Gaye and Tammi Terrell's hit inspires our Motown duets playlist.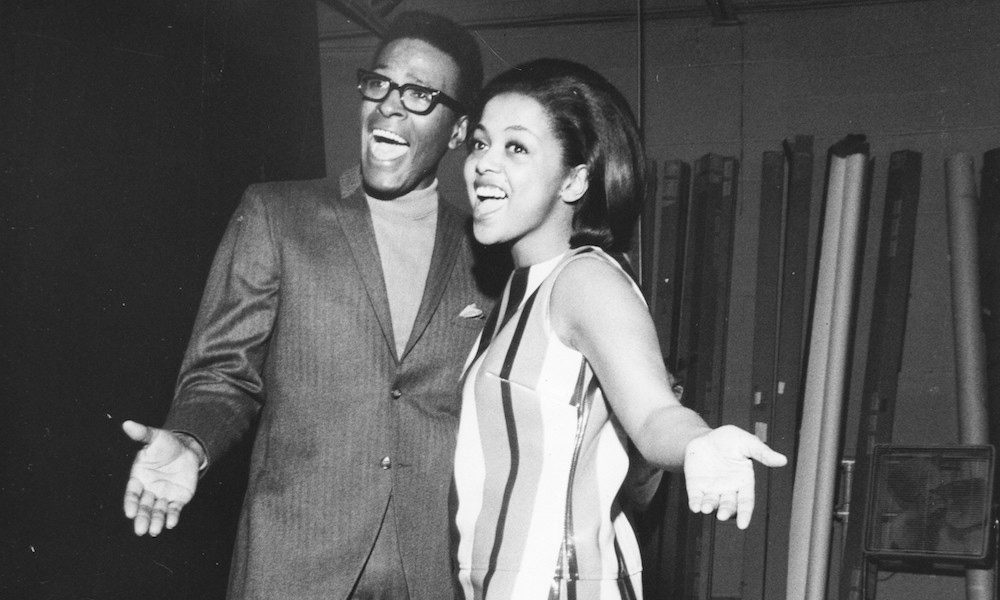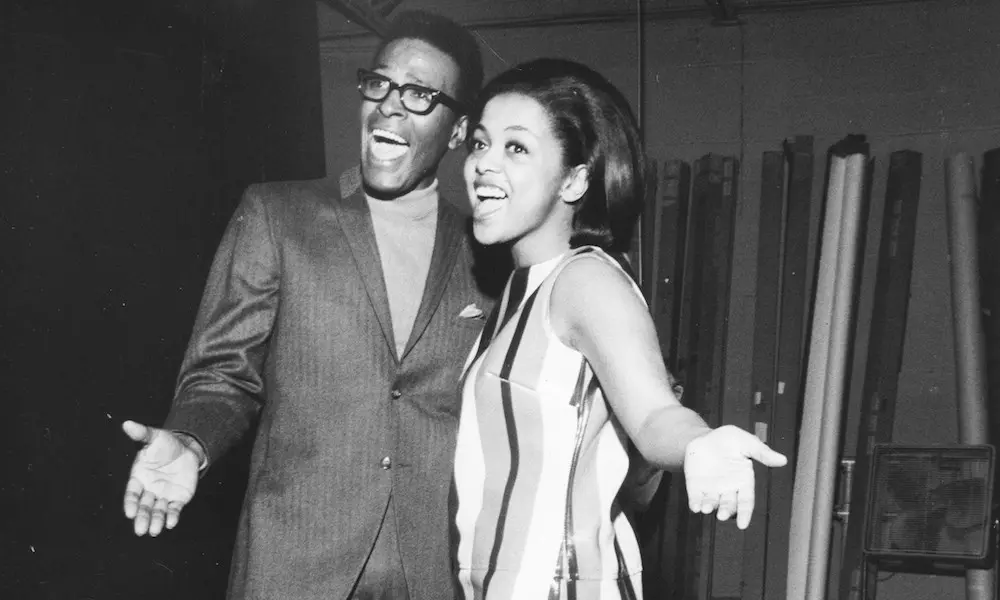 On the Billboard Hot 100 for September 9 1967, Marvin Gaye and Tammi Terrell had the highest new entry of the week, at No.73, with "Your Precious Love," which went on to reach No.5. Their hit-making duet inspires our playlist of Motown's greatest (and, in at least one case, weirdest) duets.
"Your Precious Love," written by regular Tamla hitmakers Ashford & Simpson and produced by Harvey Fuqua and Johnny Bristol, was one of many great examples of the vocal chemistry between Marvin and Tammi before her life was so cruelly cut short. "What we accomplished was to create two characters and let them sing to each other," Gaye later told writer David Ritz. "That's how the Marvin and Tammi characters were born. While we were singing, we were in love…but when the music ended, we kissed each other on the cheek and said goodbye."
Gaye practically owned the duet format on Motown. He features on 13 of our 22 selections, with four different partners: Terrell, Kim Weston, Diana Ross, and Mary Wells, on such songs as "You Are Everything," "Once Upon A Time" and "What Good Am I Without You." But there've been plenty of other notable double-headers in Tamla history, as we note with the combination of the Ruffin brothers, David and Jimmy, and on to the 1980s pairings of Rick James and his protégée Teena Marie, and Johnny Gill with Stacy "Jump To The Beat" Lattisaw.
We also have the vocal blend of seasoned soul man Chuck Jackson with Yvonne ("It Should Have Been Me") Fair, Smokey Robinson's ballad with Barbara Mitchell, and Edwin Starr's teaming with Sondra "Blinky" Williams. There are hit duets by former Temptation Dennis Edwards with Siedah Garrett, Lionel Richie and Ms Ross, and Billy Preston with Syreeta. It takes two, that's for sure.
Listen to uDiscover Music's Motown Duets playlist.