'Let It Be': From The 'Get Back' Sessions To The Beatles' Final Album
By the time 'Let It Be' was released, in May 1970, The Beatles had split. The band that had defined the 60s had a new chapter ahead.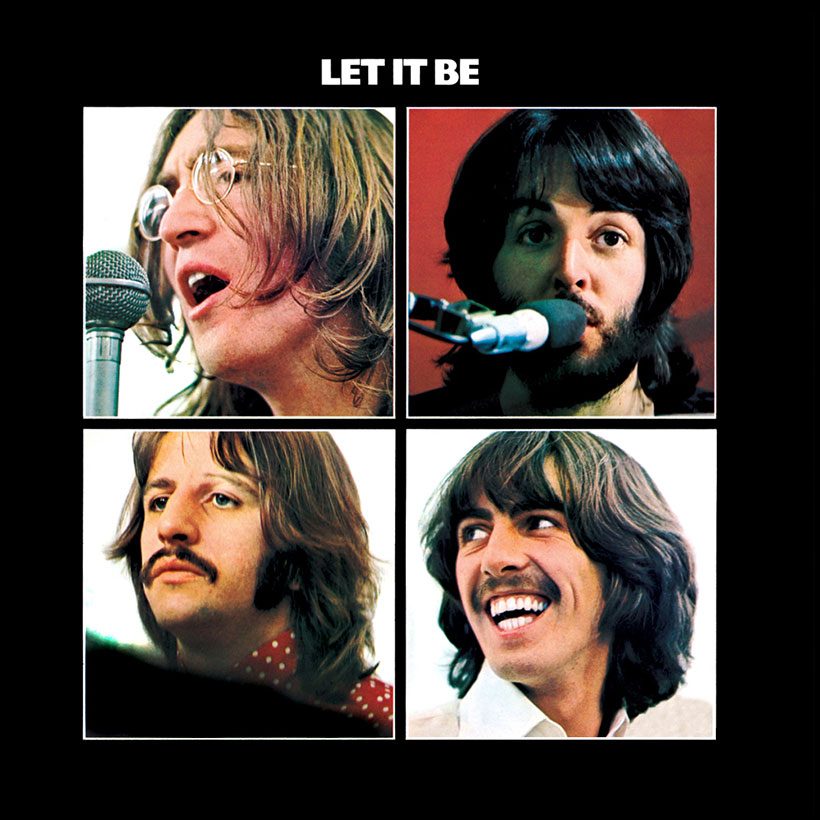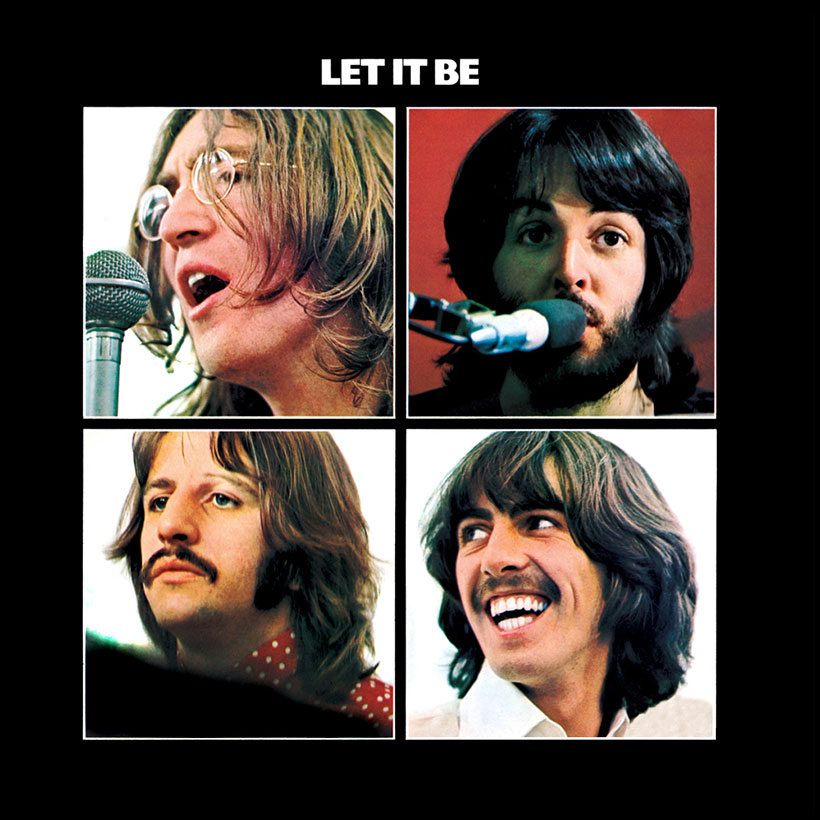 One could be forgiven for thinking of the unannounced lunchtime show the Beatles gave on the roof of their Apple offices, on London's swanky Savile Row, on January 30, as their farewell show. It's not hard to imagine the group making their way quietly back down the stairs and out into the street, the gathered throng having by now returned to the work, and each Beatle going his own way home. End of story.
Listen to Let It Be on Apple Music and Spotify.
The Beatles - Don't Let Me Down
But that isn't what happened. The Beatles were back in the studio just a few weeks later, and continued to record on and off throughout the spring, before then devoting almost the whole of July and August to completing another album, Abbey Road, which was released many months before Let It Be.
Indeed, a new movie assembled by Peter Jackson from the many hours of film shot in January 1969 will soon present a different narrative. "The reality is very different to the myth," the director recently revealed. "After reviewing all the footage and audio that Michael Lindsay-Hogg shot 18 months before they broke up, it's simply an amazing historical treasure-trove. Sure, there are moments of drama – but none of the discord this project has long been associated with." Ringo Starr commented, "There was a lot of joy, and I think Peter will show that. I think this version will be a lot more peace and loving, like we really were." Paul agreed: "We're obviously having fun together. You can see we respect each other and we're making music together, and it's a joy to see it unfold."
So why has the Let It Be album become so associated with their split?
The "Get Back" sessions
The new year had begun with The Beatles' eponymous double-album – aka "The White Album" – riding high at the top of the charts. After all, it had been released less than two months earlier. And if that wasn't enough, the long-awaited soundtrack to the Yellow Submarine animated movie was due out in a fortnight.
And yet here they were, the day after New Year's Day, rising before the sun to make their way to a sound stage in Twickenham, in order to be filmed readying their next project.
There was no sound recording equipment at Twickenham – at least, nothing suitable for recording an album. The idea was to film rehearsals for a live TV special, with the main performance being the project's climax, captured by director Michael Lindsay-Hogg. Young and dynamic, Lindsay-Hogg had cut his teeth on the revolutionary pop TV show Ready Steady Go! and had directed The Beatles' promo clips for "Paperback Writer," "Rain," "Hey Jude" and "Revolution." Glyn Johns was invited to oversee the sound of the live TV concert. He had recently worked with Lindsay-Hogg on The Rolling Stones Rock & Roll Circus TV special, which featured John and Yoko among the Stones' guests.
"I like simple tunes"
Despite having a new No.1 album in the charts, packed with songs suitable for live performance, the group immediately set to work on a batch of new songs. John Lennon kicked things off on January 2, playing George Harrison snatches of "Don't Let Me Down" while the pair tuned their guitars. As they began to get to grips with the song, Ringo Starr arrived, immediately joining in on drums. George told John that he liked "Don't Let Me Down": "That's a good one. I like simple tunes." Paul was late on this first morning, but when he arrived, he also joined in.
And so the sessions continued. As well as "Don't Let Me Down," the next few days saw work on "Two Of Us," "I've Got A Feeling," "All Things Must Pass" and "Maxwell's Silver Hammer," among others. As well as focusing on new songs, The Beatles jammed and played a host of covers, largely dating to their pre-fame days in Liverpool and Hamburg.
Two Of Us (Remastered 2009)
But tensions resurfaced from the previous year's "White Album" sessions, during which Ringo had walked out. This time, just before lunch on Friday, January 10, it was George that left.
The remaining Beatles continued for a few days before relocating from Twickenham. On January 20, everyone reconvened at the group's newly installed studio in the basement of their Apple building on Savile Row, in central London. But it soon became clear that the setup, as configured by Beatles associate "Magic Alex," wasn't suitable. The next day, portable equipment from EMI's studios at Abbey Road was installed and work resumed. As Ringo recalled: "The facilities at Apple were great. It was so comfortable, and it was ours, like home. It was great to go to, and when we weren't working we could sit round the fire, which we'd had put in because we wanted it really cozy. It was only at the playback we realized that we couldn't have the fire, because when we listened, we heard 'crack, crack, crack.'"
"It was like a breath of fresh air"
The atmosphere was further improved thanks to the addition of organist par excellence Billy Preston. The Beatles had known him since their Hamburg days, and his inclusion in the sessions lifted spirits within the group. George explained how he brought Billy along, having caught up with him while he was in London playing with Ray Charles. "He came in while we were down in the basement, running through 'Get Back,' and I went up to reception and said, 'Come in and play on this because they're all acting strange.' He was all excited. I knew the others loved Billy anyway, and it was like a breath of fresh air."
The rest of January was spent in the Savile Row basement polishing songs from Twickenham and working on new ones. "Get Back" had been jammed at Twickenham, but by the time they returned to the song on January 23, it was more completely formed. Other songs that neared completion included George's "For You Blue," Paul's "Let It Be" and "The Long And Winding Road," and John's "Dig A Pony."
Across The Universe (Remastered 2009)
Many songs that were tried out during these sessions were carried over and became part of Abbey Road, including Ringo's "Octopus's Garden," George's "Something", John's "I Want You (She's So heavy)" and Paul's "Oh! Darling", as well as songs that would later appear on various Beatles' solo albums.
A number of venues had been discussed for the project's concluding live performance, ranging from an ancient amphitheater in North Africa to an orphanage. In the end, a last-minute decision was made to play an unannounced concert on the roof of their Apple building, just behind London's bustling Regent Street. Paul recalled, "We'd been looking for an end to the film, and it was a case of, 'How are we going to finish this in two weeks' time?' So it was suggested that we go up on the roof and do a concert there; then we could all go home."
"I wanted the cops to drag me off"
The group, featuring Billy Preston on keys, played for just under three-quarters of an hour that Thursday lunchtime, before the police requested they wrap up, due to complaints from neighboring businesses about the noise, and increasingly congested traffic as crowds grew. Ringo remembered the police arriving: "Someone in the neighborhood called the police, and when they came up, I was playing away and I thought, Oh great! I hope they drag me off. I wanted the cops to drag me off – 'Get off those drums!' – because we were being filmed and it would have looked really great, kicking the cymbals and everything. Well, they didn't, of course; they just came bumbling in: 'You've got to turn that sound down.' It could have been fabulous."
The next day would be a historic one, as the staged scenes where the group performed "Let It Be," "The Long And Winding Road" and "Two Of Us" would be the last time The Beatles would ever be captured together on film.
And that was it. The month-long sessions that produced the Let It Be album and film were over…
But that's not quite the end of the story. It would be over a year before the album would see the light of day.
"A new phase Beatles album…"
The recordings were handed to Glyn Johns, who was tasked with compiling an album out of the many hours of recorded music, with the intention of it being The Beatles, warts'n'all. A photoshoot was undertaken for a cover mimicking that of their 1963 debut album, Please Please Me, and the initial idea, to release an album called "Get Back" that summer, was ultimately abandoned.
Johns again compiled a version of the album to accompany the almost-completed movie in early January 1970. Reflecting the band's desire for the soundtrack to include the new songs played in the movie, but lacking a complete version of George's "I Me Mine" (which features in the film, with John and Yoko waltzing around Twickenham while the other three played), Paul, George and Ringo returned to the studio on January 3, 1970, to record the song, staying for two days and adding overdubs to "Let It Be."
Let It Be (Remastered 2009)
But that effort was also shelved, and legendary US producer Phil Spector was enlisted to finish the project. His decision to add choral and orchestral overdubs to three of the songs angered Paul McCartney: "He added on all sorts of stuff – singing ladies on 'The Long And Winding Road' – backing that I perhaps wouldn't have put on. I mean, I don't think it made it the worst record ever, but the fact that now people were putting stuff on our records that certainly one of us didn't know about was wrong."
But at last, well over a year after the sessions were complete, Let It Be was ready for release on May 8, 1970. The back cover projected that this was "a new phase Beatles album…" but, in truth, even as it was being pressed (initial copies came in a box complete with a luxurious photo book in many countries), the group was no more. While the album may not have actually been their swansong, as far as the public was concerned, this was the sound of The Beatles letting it be.