'Something': How George Harrison's Songwriting Came Into Its Own
Praised by John Lennon as one of the best tracks on 'Abbey Road,' 'Something' remains a landmark song in George Harrison's creative development.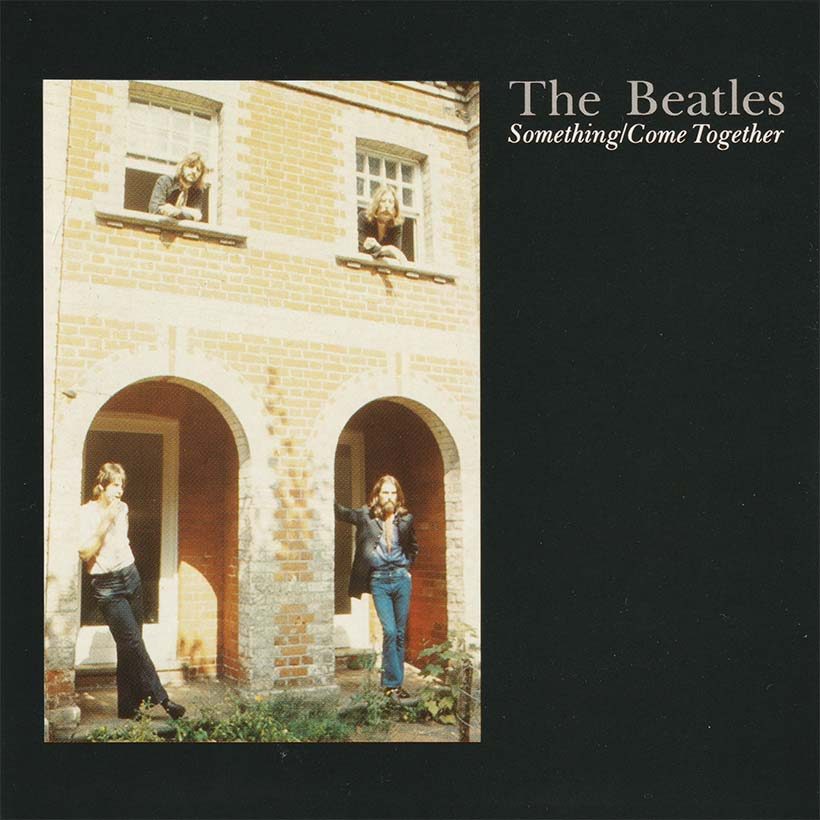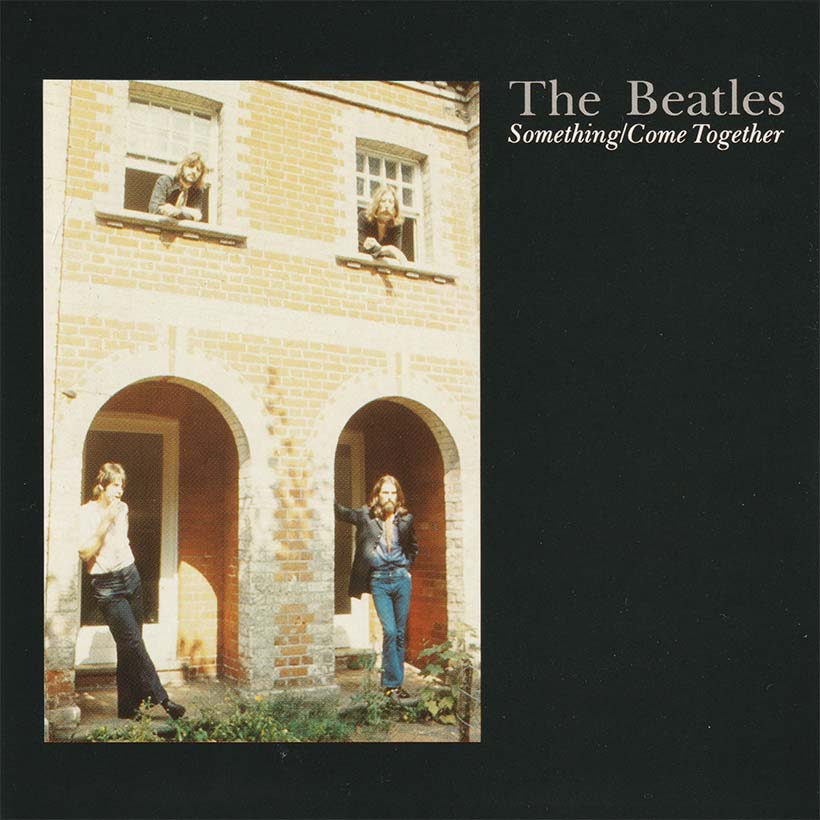 While promoting the new Beatles album, Abbey Road, in 1969, John Lennon described George Harrison's "Something" as "about the best track on the album" – high praise, indeed. Released as a single in October that year (October 6 in the US and October 31 in the UK), "Something" would be George's first (and only) Beatles A-side in the UK.
The Beatles - Something (2019 Mix / Audio)
"George never wrote a song till much later"
It hadn't been easy for George to get his songs onto Beatles records. As John noted in 1974: "Paul and I really carved up the empire between us, because we were the singers… George never wrote a song till much later."
George's first composition, "Don't Bother Me," appeared on With The Beatles, the group's second album, released in time for Christmas 1963. By the time of "The White Album," five years later, his quota had risen to four songs out of 30.
George Martin explained the problems George faced: "I think the trouble with George was that he was never treated on the same level as having the same quality of songwriting, by anyone – by John, by Paul or by me. I'm as guilty in that respect. I was the guy who used to say: 'If he's got a song, we'll let him have it on the album' – very condescendingly. I know he must have felt really bad about that. Gradually he kept persevering, and his songs did get better – until eventually, they got extremely good. 'Something' is a wonderful song."
"Do you really think it's good?"
"Something" had its origins in "The White Album" sessions. George himself said that he wrote it on the piano during a break while Paul continued with some overdubs in another studio. Producer Chris Thomas recalls sitting at the harpsichord while working on George's song "Piggies" at EMI's studios on Abbey Road. "While George and I were tinkling away on this harpsichord, he started playing another new song to me, which later turned out to be 'Something'. I said, 'That's great! Why don't we do that one instead?' and he replied, 'Do you like it, do you really think it's good?'"
Around the time of the "Piggies" session, George had been to see Ray Charles in concert, and has said that, in his mind, he heard the legendary R&B singer tackling "Something." "That's the feel I imagined, but because I'm not Ray Charles, you know, I'm sort of much more limited in what I can do, then it came out like this."
Inspiration for the song's opening line may have unwittingly come from James Taylor, who at that time was an unknown artist working on his first album for Apple Records. "I could never think of words for it… There was a James Taylor song called 'Something In The Way She Moves', which is the first line of that. And so then I thought of trying to change the words, but they were the words that came when I first wrote it. So in the end I just left it as that and just called it 'Something.'"
"I never thought for a second that George intended to do that," Taylor later commented. "I don't think he intentionally ripped anything off, and all music is borrowed from other music. So, completely, I let it pass… If George either consciously or unconsciously took a line from one of my songs then I find it very flattering."
"A lot of time and effort went into 'Something'"
Though George wrote much of the song very quickly, he put it on ice for a few months while mulling over how to finish the lyrics. During a session at their own Apple Studios in January 1969, George casually asked his bandmates for help with the words. On the tapes of those sessions he can be heard asking, "What could it be, Paul? 'Something in the way she moves,' something like that, 'Attracts me like…' I couldn't think of what attracted me at all!" At this point, John interjects: "Just say whatever comes into your head each time, 'Attracts me like a cauliflower,' until you get the word." Taking John literally, George suggested, "attracts me like a pomegranate."
The Beatles - Something (Studio Demo / Audio)
George cut a demo of "Something" at Abbey Road on February 25, 1969 – his 26th birthday – before returning to the song on April 16, with George himself on guitar, John on bass, Paul on drums (Ringo was away filming), and George Martin on piano. A couple of weeks later, they started a new recording under the direction of Chris Thomas, this time with Ringo back on the drum stool, Paul playing bass, and John on piano. As the takes wore on, a lengthy improvised coda was added, which, by take 36, had reached nearly five minutes. Over the next few months, the group returned to the song a number of times to add overdubs – including an organ part by Billy Preston.
"A lot of time and effort went into 'Something'," recalled engineer Geoff Emerick. "Everyone seemed aware of just how good a song it was, even though nobody went out of his way to say so. That's just the way The Beatles were: compliments were few and far between – you could always tell more about the way they were thinking by the expressions on their faces."
The Beatles - Something (Take 39 / Instrumental / Strings Only / Audio)
"Oh, you wrote that? I thought it was a Lennon/McCartney"
"Something" would go on to be covered by more artists than any other Beatles song, with the exception of "Yesterday." George got his wish when Ray Charles covered it in 1971. Other notable artists to have covered it include Smokey Robinson, Elvis Presley, James Brown, and Frank Sinatra. As Paul noted in Anthology, "Frank Sinatra used to introduce 'Something' as his favorite Lennon/McCartney song. Thanks, Frank!"
Sinatra wasn't the only one. "I realize that the sign of a good song is when it has lots of cover versions," Harrison later said. "I met Michael Jackson somewhere at the BBC. The fellow interviewing us made a comment about 'Something,' and Michael said: 'Oh, you wrote that? I thought it was a Lennon/McCartney'."
The 50th-anniversary editions of Abbey Road can be bought here.