'Badge': Cream Wear 'Mysterious' Collaboration With George Harrison
A 'secret' appearance by a Beatle buddy helped the band's last UK Top 20 hit.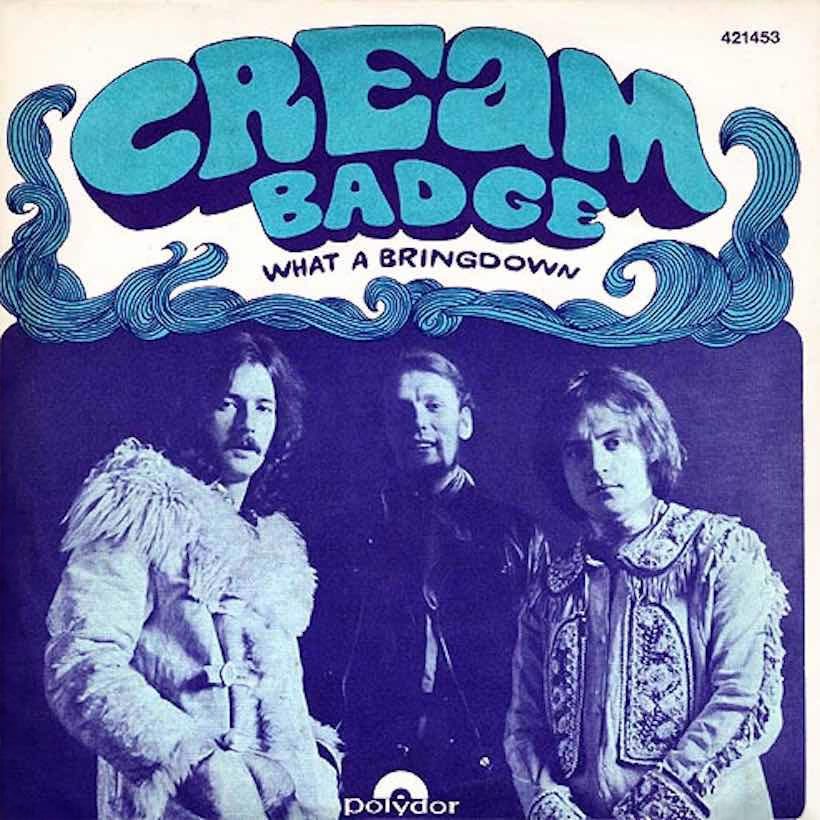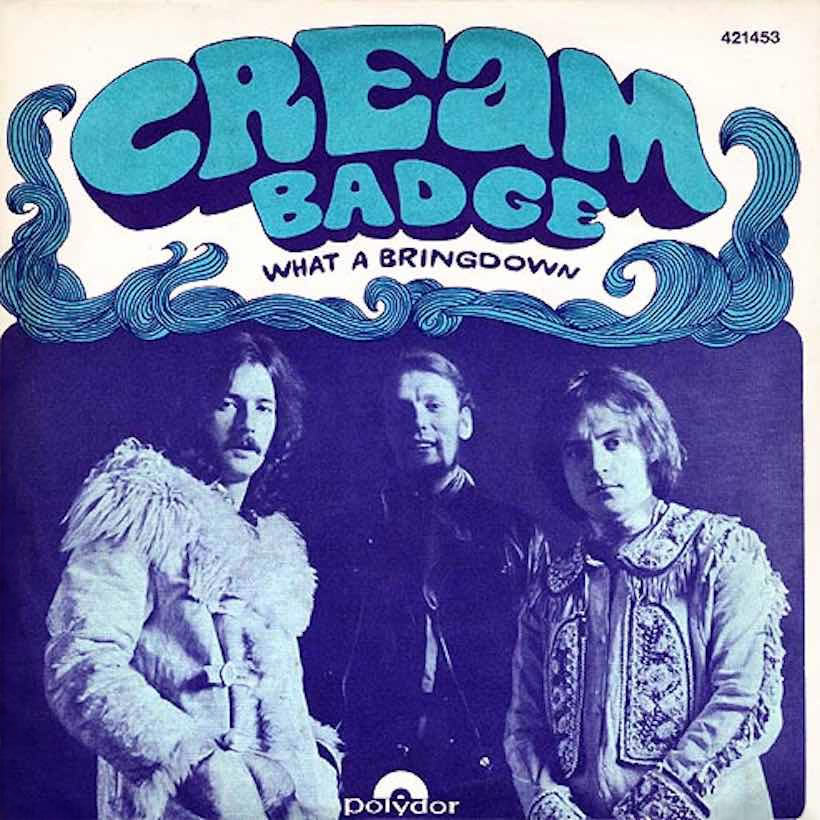 Cream were far more of an album rock band than they were concerned with hit singles during their all-too-brief, two-year lifetime. Nevertheless, they notched up no fewer than seven visits to the UK Top 40. In May 1969, the trio appeared in the Top 20 of the singles chart there for the last time, with "Badge" — and with the help of a "mysterious angel."
The song, written by Eric Clapton and his friend George Harrison, was released as a single soon after the appearance of Cream's final album Goodbye. It was one of three new studio tracks recorded by the trio that augmented the album's three live cuts, taped at the Forum in Los Angeles the previous October.
Harrison was the song's secret weapon, and "secret" was indeed the watchword. For contractual reasons, he could not be identified for the rhythm guitar he played on "Badge," and was credited as "L'Angelo Misterioso," Italian for "The Mysterious Angel." It was the return of another studio favor, when Clapton had played the uncredited guitar lead on Harrison's Beatles epic "While My Guitar Gently Weeps."
Laying it down in San Francisco
George joined Cream to record the basic track for "Badge" at Wally Heider's newly-opened studio in San Francisco with producer Felix Pappalardi, with a later overdub at IBC in London. Engineer Bill Halverson later remembered of the west coast session: "I didn't actually know how good that room was until I left Heider's and started recording in other rooms that weren't nearly as forgiving.
"We'd usually put the drums and bass on the right side of the room and the guitars on the other side," continued Halverson, "and I did a live Tom Jones vocal in there and got away with it, even with Marshall amps going full blast. It was just a very forgiving room."
For 'bridge' read 'badge'
Clapton's distinctive guitar sound on "Badge" was the result of putting his instrument through a Leslie cabinet, but the song's title was not, as is sometimes suggested, named after a chord progression. It was actually the result of Eric misreading Harrison's note on the lyric sheet, which said "bridge."
Listen to the uRock playlist.
The song was only a modest No.60 hit in the US, but in the UK it climbed steadily from mid-April to mid-May. In its fifth chart week, it climbed ten places to its peak of No.18 – as The Beatles and Billy Preston continued at No.1 with "Get Back."
Buy or stream "Badge" on Goodbye.