Best Scott Walker Songs: 15 Essential Tracks
An influence on everyone from David Bowie to Thom Yorke, the best Scott Walker songs offer an insight into the mind of a true musical original.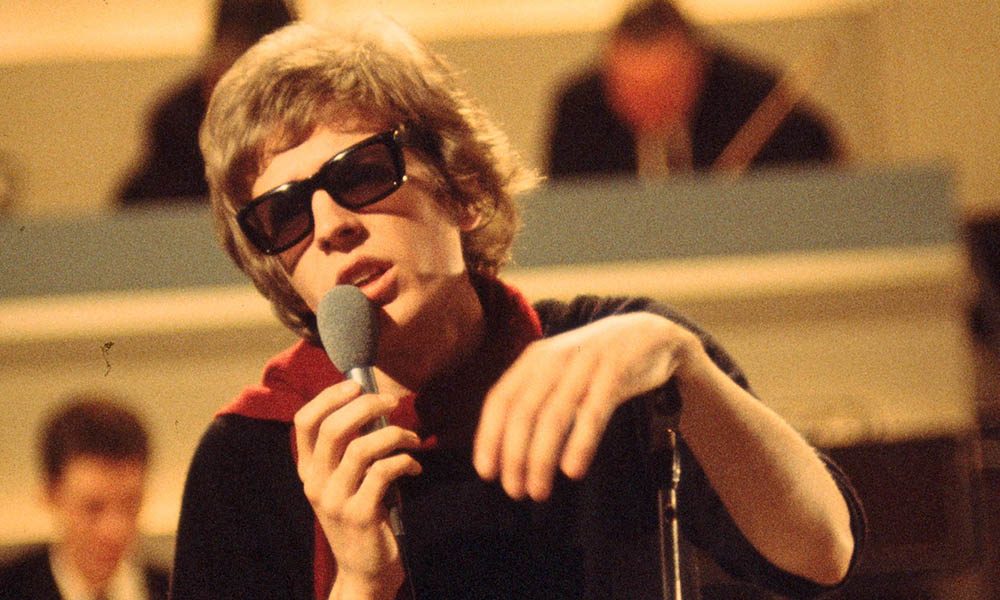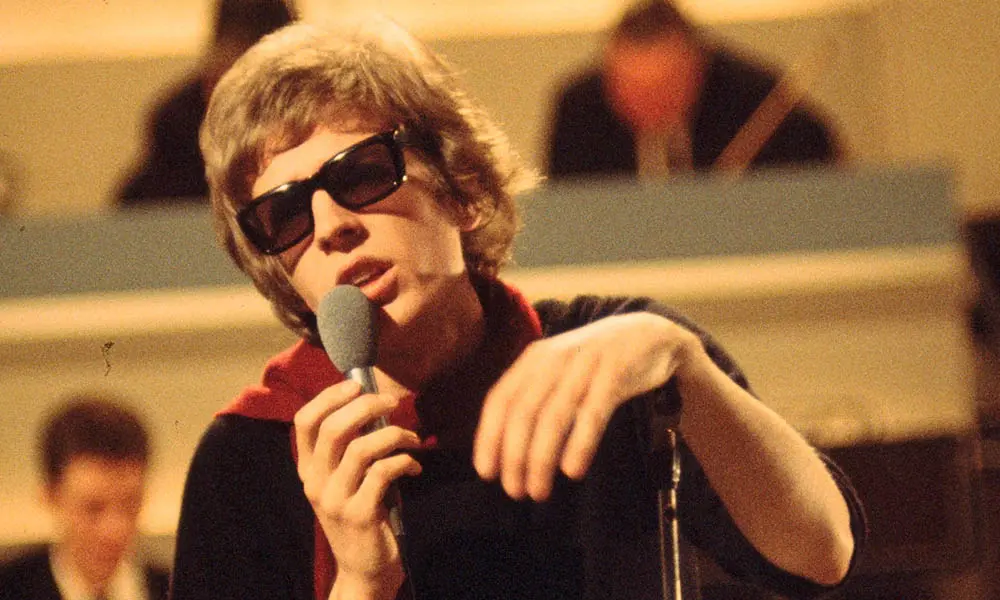 Scott Walker, one of the most influential figures in modern rock history, died on March 25, 2019 at the age of 76. The American singer-songwriter, who was born Noel Scott Engel, in Ohio, on January 9, 1943, started out as a session musician in Los Angeles before heading to the UK in the 60s and having a huge success with his memorable baritone voice as part of The Walker Brothers and then as a solo artist. Whether as part of the trio or on his own, the best Scott Walker songs have inspired generations of musicians, including David Bowie, Jarvis Cocker, and Thom Yorke.
The Walker Brothers' hits included "The Sun Ain't Gonna Shine Anymore" and "Joanna." After the group disbanded in 1967, Scott quickly released four self-titled solo albums full of lush orchestration and existential lyrics which took in references to everything from prostitution to Joseph Stalin. "He took music to a place that it hasn't actually ever been since," said Brian Eno.
Here's our pick of the 15 best Scott Walker songs. With such a vast catalogue to choose from, we have doubtless missed some of your most cherished songs, so let us know in the comments section if you have any other particular Scott Walker favorites.
Listen to the best of Scott Walker on Apple Music and Spotify.
15: Jesse (2006)
In the final 35 years of his life, Walker released a small number of experimental albums, including Climate Of Hunter (1984) and Tilt (1995), which Walker said was 10 years in the making. Perhaps the greatest is 2006's The Drift (2006). This complex, grandiose album is full of poetic, strange lyrics on memorable tracks such as "Cossacks Are." The striking "Jesse" is a meditation on death and the American dream, which combines the still-born fate of Elvis Presley's twin brother with the Twin Towers terrorist attack. The album even features his weird impression of Donald Duck. Walker was a true musical original.
14: No Regrets (1975)
Walker admitted that he suffered periods of draining depression in the early 70s when his output was more varied. After the uneven 1970 album 'Til the Band Comes In (which contained the excellent "The War Is Over," one of Jarvis Cocker's favorite songs of all time), Walker took to drinking heavily and issued a series of uninspired albums. In 1975, he reunited with The Walker Brothers for a trio of albums. The title song "No Regrets," which was written by Tom Rush, was an excellent cover version with Walker in fine voice. That album also included a cover of Emmylou Harris's "Boulder To Birmingham."
The Walker Brothers - No Regrets • TopPop
13: The Old Man's Back Again (Dedicated To the Neo-Stalinist Regime) (1969)
In the sleeve notes to Scott 4, Walker quotes Albert Camus. "A man's work is nothing but this slow trek to rediscover, through the detours of art, those two or three great and simple images in whose presence his heart first opened." That summed up his approach to a remarkable album which included the political reflections of "The Old Man's Back Again (Dedicated To The Neo-Stalinist Regime)," about the 1968 invasion of Czechoslovakia by the Warsaw Pact.
The Old Man's Back Again (Dedicated To The Neo-Stalinist Regime)
12: On Your Own Again (1969)
Scott 4, released in November 1969, came after Walker had starred in his own BBC television series and issued the album Scott Walker Sings Songs from his TV Series. Walker wrote all ten songs on Scott 4 and, though it failed to chart, the album is a tour de force. The evocative opening song, "The Seventh Seal" (about the Ingmar Bergman film), set the tone for an album of mature songwriting, including the moving and simple "On Your Own Again." "The World's Strongest Man" is another fine song from this impressive collection.
11: 30 Century Man (1969)
When Stephen Kijak made a documentary about Walker in 2006 – which had David Bowie as executive producer – it was called 30 Century Man. The film was named after his brief song of that name on Scott 3 – and it remains one of the best Scott Walker songs (it was used in the soundtrack of Wes Anderson's movie The Life Aquatic With Steve Zissou). Over a simple melody played on acoustic guitar, Walker's song explores the motivation for a man to freeze himself so that he could see the future. The tone is mocking and he imagines the thawed man waking to meet Charles De Gaulle. "Franz Kafka would read his stories to his friends, and when they weren't laughing he would get furious. It occurred to me that maybe it's the same thing with my music. No one thinks of Chekhov as a comic writer, but he certainly thought he was. Who knows?" Walker said.
10: Copenhagen (1969)
"Copenhagen," which is just over two minutes long, is possibly Walker's most romantic song. The man who wrote so many songs about pain and life's misfits sings cheerily about happy children in this uplifting ballad.
Scott Walker - Copenhagen
9: Big Louise (1969)
Scott 3 was released in March 1969 and, for most fans, it was Walker's finest album to date. This was much more a solo album than any before, with ten self-written songs and three from the pen of Jacques Brel. Heavy orchestration remained a defining element of Walker's music, and the wonderful miniature character study "Big Louise" was about a woman pondering the pain of lost youth. "She fills the bags 'neath her eyes/With the moonbeams/And cries 'cause the world's passed her by," Walker sings mournfully.
8: Plastic Palace People (1968)
From Scott's second solo album, Scott 2 (an album featuring the lush arrangements of Wally Stott), "Plastic Palace People" has a hint of 60s psychedelia. Walker's beguiling lyrics, about a protagonist called Billy who floats freely above the city, were written under his real name, Noel Scott Engel. He also wrote "The Amorous Humphrey Plugg" for Scott 2. Overall, Walker said he was dissatisfied with the album. "I didn't like it all that much," Walker said. "The mood was all a bit too heavy."
7: Jackie (1968)
"La Chanson De Jacky" – by Jacques Brel and Gérard Jouannest – was translated into English and retitled "Jackie" by Walker. The opening cowboy-style fanfare launches a bizarre, lovelorn song about debauched café eccentrics. The words are delivered in a commanding, humorous style by Walker's expressive baritone.
6: Joanna (1968)
"Joanna" was written by married couple Tony Hatch and Jackie Trent, with some contributions from Walker, including the last line of the song, "You may remember me and change your mind." The song shows the power of Walker's voice. "Scott was inspired by people like Jack Jones, really technical singers," said singer Richard Hawley. "The timbre of his voice is a very thick, treacly, nasal howl – a beautiful howl. Scott Walker is one of the greatest singers of all time." "Joanna" spent 11 weeks in the UK charts.
5: Montague Terrace (In Blue) (1967)
On his 1967 debut solo album, Scott, Walker continued to sing cover songs – including Tim Hardin's "The Lady Came From Baltimore" – but also showed his own gift for lyric-writing in tracks such as "Montague Terrace (In Blue)." The descriptions of a shabby apartment house are laid out in detail, as well as the oddball characters. One of them was the "bloated, belching" man, along with a forlorn prostitute who lives below him. It's a poignant song that owed something to Walker's passion for the work of Belgian composer Jacques Brel. He had been turned on to Brel by a German girl he met at the Playboy Club on Park Lane. "In those days, hearing him sing was like a hurricane blowing through the room," Walker said.
Montague Terrace (In Blue)
4: Orpheus (1967)
The Walker Brothers' album Images, which was released in March 1967, offered a hint of how Scott's debut solo album would sound. He contributed three songs to Images, including the towering "Orpheus," which was written during troubled times. Walker had an aversion to celebrity and fan hysteria and spent a week in a monastery in 1966. "I did not have the temperament for fame," he admitted to The Guardian in 2008.
3: The Sun Ain't Gonna Shine Anymore (1966)
"The Sun Ain't Gonna Shine Anymore" was written by Bob Gaudio of The Four Seasons, but Frankie Valli's version of this epic ballad failed to make the US charts. The Walker Brothers spotted its potential and released a version with a faster tempo that shot to the top of the charts in the UK. The Walker Brothers were so big that year that they even eclipsed the success of The Beatles for a time. Though "The Sun Ain't Gonna Shine Anymore" is catchy, timeless pop music, it is a dark song. Its place in popular culture was cemented by the fact that it was playing on the jukebox when Ronnie Kray murdered George Cornell in The Blind Beggar pub in London.
The Sun Ain't Gonna Shine Anymore
2: My Ship Is Comin' In (1965)
The late Ivor Raymonde was 40 when he worked on The Walker Brothers' debut album, and his distinctive rock-orchestral arrangements (which were also a feature of Dusty Springfield's albums in the 60s) helped create some of the distinctive sound of the group on their early albums. This is especially true of the rousing, optimistic "My Ship Is Comin' In," which was written by Joey Brooks, a New Yorker who went on to make big money in advertising, writing jingles for Pepsi and Maxwell House.
1: Make It Easy On Yourself (1965)
Scott Walker was just 22 when The Walker Brothers' debut album, Take It Easy With The Walker Brothers, was released on November 26, 1965. The album contained cover versions of songs by artists such as Randy Newman and Bob Dylan. The most successful single from the album was "Make It Easy On Yourself" by Burt Bacharach and Hal David, which shot to No.1 in the UK. The Walker Brothers were all Americans who came to the UK seeking pop stardom in the wake of The Beatles. The band was singer, guitarist, and keyboardist Scott Walker, guitarist John Walker (born John Maus), and drummer Gary Walker (born Gary Leeds). "We took the name Walker simply because we liked it," said John, who also sang vocals.