'Sacrifice': An 'Adult Love Song' Gives Elton John His First UK Solo No.1
Backed with 'Healing Hands,' the single finally gave Elton a solo UK No.1, even though when initially released separately, neither song made the Top 40.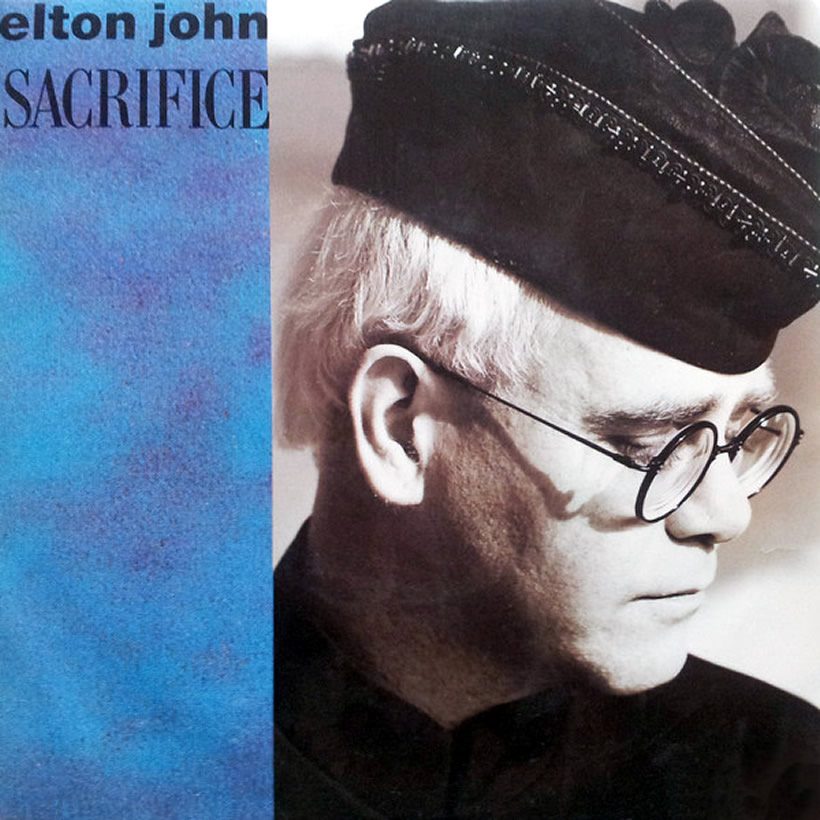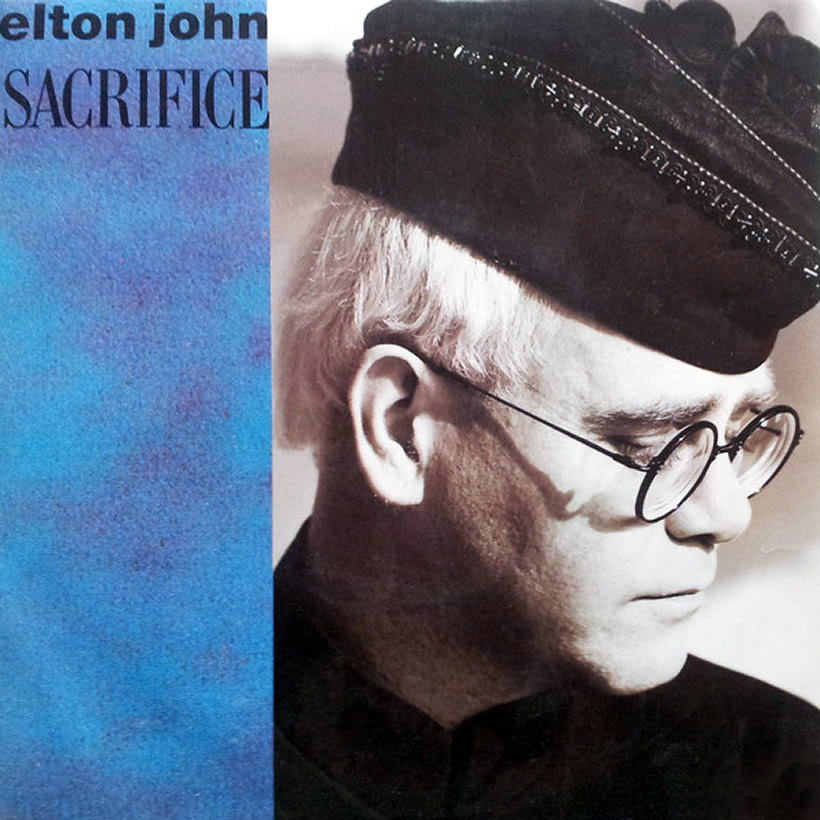 The UK singles chart for the week ending June 23, 1990 was an extremely special one for Elton John. After 22 years of releasing singles, which had brought his celebrated duet bestseller "Don't Go Breaking My Heart" with Kiki Dee, and a near miss when "Rocket Man" hit No.2 in 1972, he finally had his first solo British chart-topper. The single was the double-sided "Sacrifice" and "Healing Hands."
That release succeeded where so many classic Elton singles had failed over the previous two decades. But when these two tracks from his Sleeping With The Past album were initially released as separate singles, neither made the UK Top 40. "Healing Hands" had stalled at No.45 in Elton's home country, despite being yet another No.1 for him on Billboard's Adult Contemporary chart in the US. "Sacrifice" hit No.3 on that survey, but ran out of steam at No.55 in Britain.
But the faith that co-writer Bernie Taupin showed in "Sacrifice," in a pre-release interview with Music Connection, would be entirely justified. "It's basically about the rigours of adult love, and it's a million miles away from 'Your Song,'" he said. "Elton came up with a brilliant melody, and his performance on it gives it a lot of integrity and meaning. It's not a surface song, and I think you'll probably see that one in the coming months becoming a big, big hit."
Elton John - Healing Hands
Bernie was right, and when the two songs were reissued together, Elton had the magic formula at last. In that early summer of 1990, the double A-side climbed from 5-1 to replace England NewOrder's World Cup football song "World In Motion" at the top.
Listen to the best of Elton John on Apple Music and Spotify.
Sleeping With The Past is an album offering plenty more to enjoy. Upbeat numbers include "Durban Deep," "Club At The End Of The Street," and the title track. But don't miss one of Elton's most unusual vocal performances on "Stone's Throw From Hurtin''' and the gorgeous, seriously underrated ballad "Blue Avenue."
Henley and Gill's new 'Sacrifice'
In 2018, "Sacrifice" enjoyed new exposure via a fine version by Don Henley and Vince Gill. It stands as a highlight of the multi-artist, country-themed tribute set Restoration: The Songs Of Elton John And Bernie Taupin. Others on the album include Chris Stapleton, Little Big Town, Kacey Musgraves, and Willie Nelson.
Don Henley, Vince Gill - Sacrifice (Official Audio)
Buy or stream "Sacrifice" on Sleeping With The Past.