The Sad Tale Of Sister Luc Gabrielle, The Singing Nun
The sound of Sister Luc Gabrielle and a chorus of four nuns impressed Philips Records and, soon, the world.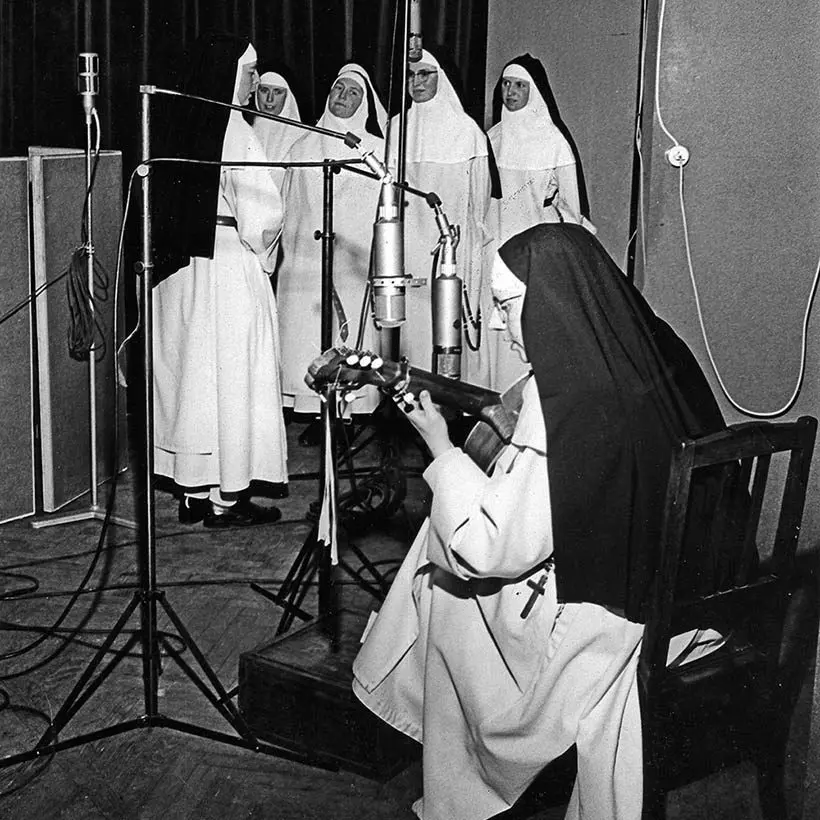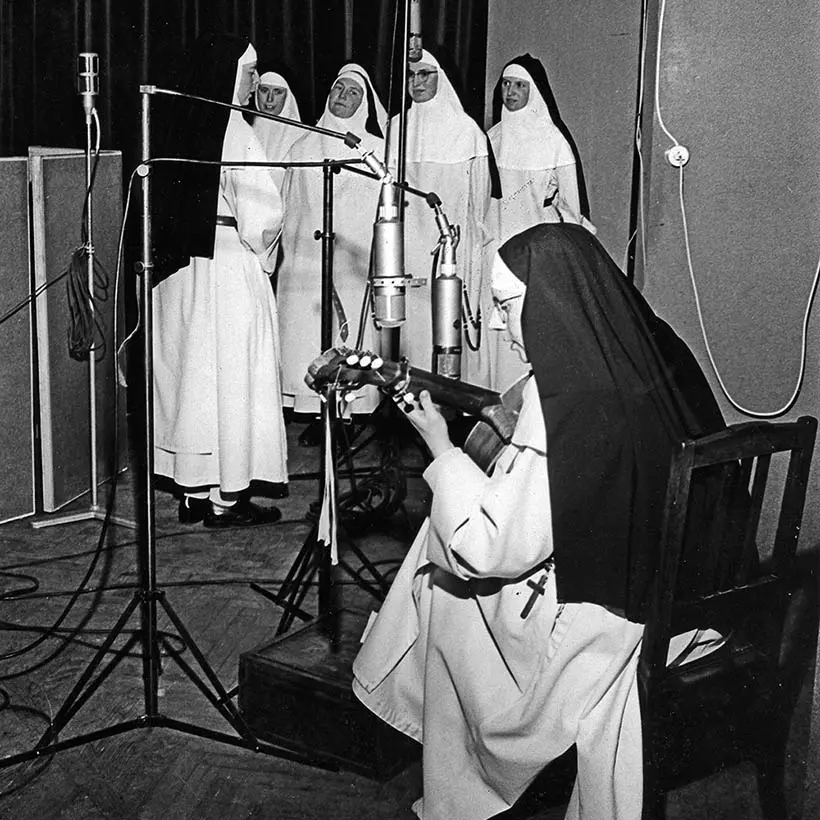 Sister Luc Gabrielle, whose real name was Jeannine Deckers, born in 1928 in Belgium, joined a Dominican Convent at Fichermont near Waterloo, Belgium. For many years she wrote and sang songs to her own guitar accompaniment and in 1961 she approached Philips Records in Brussels. They eventually agreed to a small recording session with no real expectations, but the sound of Sister Luc Gabrielle and a chorus of four nuns impressed the record company and, soon, the world.
They released the album Sister Smile (Soeur Sourire), including the song "Dominique," sung in French, which came out as a single. It went to No. 4 in the UK and, from 7 December, it topped the American chart for a staggering four weeks, becoming the US Christmas No. 1 of 1963. In so doing, it stopped the Kingsmen's indelible "Louie Louie" from making the top spot. The Singing Nun also achieved the remarkable feat — the first in American chart history — of a simultaneous No. 1 single and No. 1 album, both of which sold over a million copies.
"Dominique" won a Grammy Award for "Best Gospel or Religious Song," but subsequent releases failed to repeat the success, making the Singing Nun one of the most classic one-hit wonders in chart history. Meanwhile, a share of royalties that she earned from her moment of fame were handed over to the Dominican Convent, who spent the money on foreign missions.
The life of Sister Luc Gabrielle inspired the feature film The Singing Nun, in which she was played by Debbie Reynolds. That marked another first: never before had one No. 1 artist starred in a biopic about another. The nun's unimpressed reaction to the film described it as "fiction."
As the movie came out, Sister Luc left the convent and resumed her former name, pursuing a full-time singing career. Two singles were released, one in celebration of birth control, "Glory Be To God For The Golden Pill" and the other the pointedly titled "Sister Smile Is Dead." When they were unsuccessful, Deckers turned to teaching handicapped youngsters in Wavre, Belgium, and went on to open her own school for autistic children.
In April 1985, Deckers and her companion Annie Berchet were found dead in a flat at Waure near Brussels. Both had taken an overdose of barbiturates. The tragedy happened after the Belgian authorities demanded the tax from the monies earned during her fleeting 15 minutes of fame. The convent took a large share of the royalties from her success, as did her record company.
This apparently left the former nun in such a state of depression that she took her own life. In a joint suicide note, Deckers wrote: "We are going together to meet God our Father. He alone can save us from this financial disaster."