Little Big Town
The country group are comprised of Karen Fairchild, Kimberly Schlapman, Phillip Sweet, and Jimi Westbrook and have charted hit singles like 'Pontoon,' 'Girl Crush,' and 'Better Man.'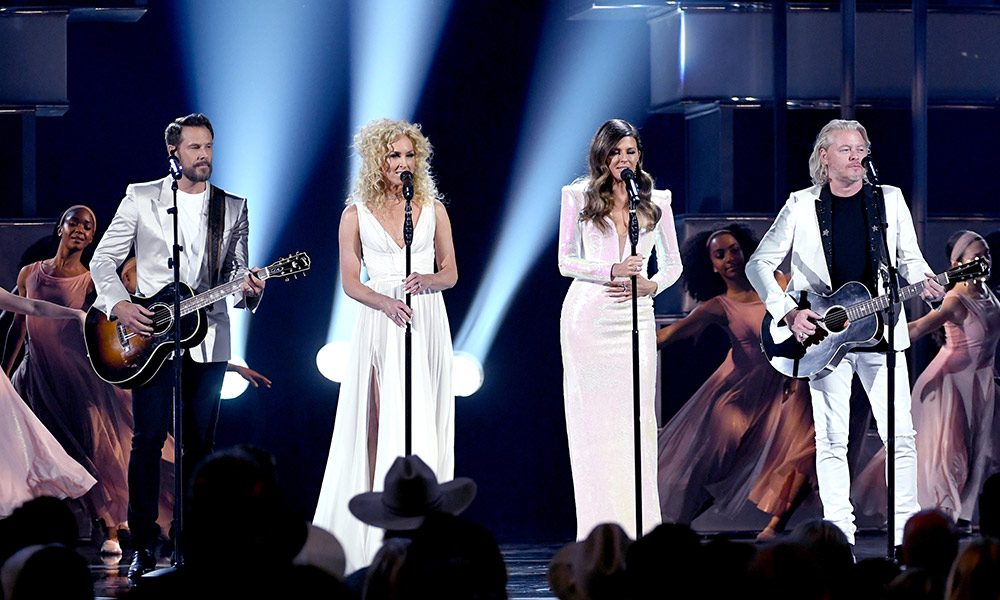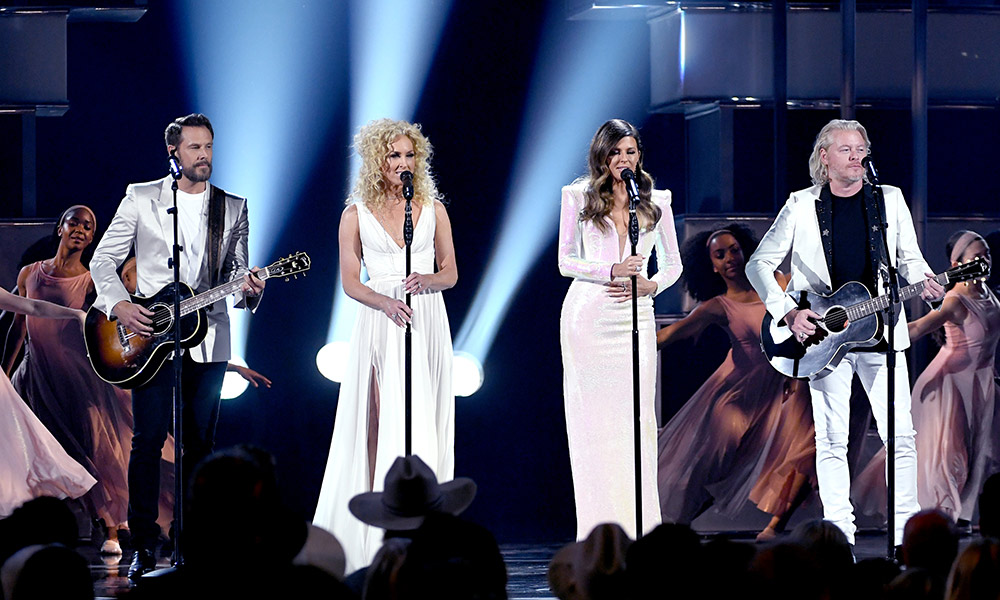 Appropriately named, considering they come from Homewood, Alabama, outside Birmingham, Little Big Town are a country vocal four-piece who really broke into the big time with their album A Place To Land. Sometimes compared to classic acts like Fleetwood Mac and the Eagles for their glorious counter harmonies and soaring leads Little Big Town have just got better and better. Key albums like The Reason Why, Tornado and Pain Killer are packed with addictive melodies and first-rate productions. Amongst their hot country hits are the Platinum-selling "Pontoon" and the sensual and somewhat controversial "Girl Crush" as well as key stage favourites "Boondocks", "Bring It On Home", "Little White Church" and "Day Drinking". Recognised and admired by their peers they have also guested on albums by Lionel Richie, Vince Gill, Sugarland and Jake Owen (check their contribution to a fabulous cover of The Dream Academy's "Life in a Northern Town" from the Love on the Inside disc) and Miranda Lambert's Billboard 200 chart-topper, Platinum.
"Pontoon" and "Girl Crush" also took the Grammy honours in the Best Country Duo/Group Performance categories and of course they also have a host of ACM, ACA and CMA awards.
Karen Fairchild, Kimberley Roads (now Schlapman), Jimi Westbrook and Phillip Sweet have their roots in Southern Christian vocal group Truth and Karen Leigh. Since they were determined to concentrate on close harmony and multiple lead vocal styling their progress was initially slow since there was a certain resistance to that approach in the early 2000s. An early deal with Mercury fell through but the legendary Monument label in Nashville snapped up their self-titled 2002 debut. Working in tandem with producers Blake Chancey (Combine Music, Dennis Linde, Kris Kristofferson, Tony Joe White et al) and Paul Worley (Dixie Chicks, Big & Rich, Lady A) Little Big Town emerged with a completely satisfying and finished sound that gave us "Don't Waste My Time" and "Everything Changes". A move to Equity resulted in The Road To Here, a slow-burner that eventually went Platinum and signalled the emergence of a major act with Grammy-winning potential. Adored by long time fans for its pure country licks this set features star sidemen Ron Block, Jerry Douglas, Dan Dugmore, Gordon Kennedy and multi-instrumental wizard Wayne Kirkpatrick who sit behind the visceral power of those four sublime voices. If you haven't discovered them yet then try "Bring It On Home" and "Good as Gone" – down-home balladry doesn't get more epic. Think Desperado meets Rumours and sink into the plush comfort of real modern country.
By 2007 and A Place To Land, Little Big Town had found their soul mate in producer/player Kirkpatrick and the results are thrilling. A huge hit on country, pop and independent charts this album breaks new lyrical territory with "Novocaine" and  "Only What You Make It" and Karen Fairchild is on scintillating form. A must-hear album this is best discovered with the Reissue Bonus Tracks, including "Life in a Northern Town", Good Lord Willing" and a cover of Abra Moore's cult classic  "Four Leaf Clover".
The Reason Why (2010) doesn't tinker with the formula but it enhances the harmonic bliss register on "Little White Church" and "Kiss Goodbye", both molten country soul gems. New theatrical elements can be heard too on "Rain on a Tin Roof"  (as heard on Julie Roberts' debut album) and Westbrook's up-tempo "Runaway Train".
Songwriting is shared out on Tornado (2012) and a change of producer to Jay Joyce (The Wallflowers, Emmylou Harris, Eric Church, Crowded House, John Hiatt, Iggy Pop) is justified by a thoroughly up to dare sound incorporating Moog Taurus bass pedals, plenty of keyboards texture and Joyce's considerable contribution on guitars and programming. Everything else remains hunky-dory and the album topped Country albums chart for a month, going Platinum and siring the smash Grammy-winning "Pontoon" which is about, what else, having a party on a pontoon. Also, check out "Your Side of the Bed" for a tense emotional moment and the crisp message number "Sober".
The most recent disc is Pain Killer featuring classy tracks from LBT and associates like Lori McKenna, Brent Cobb, Ross Copperman and that fine Australian guitarist and songwriter Jedd Hughes. Key numbers are "Girl Crush", "Day Drinking" (the polar opposite to "Sober") and the title track, not about drink or drugs but emotional dependency.
The Road To Here, A Place To Land, The Reason Why and Tornado are also available in the Four Album Collection format. You may be interested to know that Karen Fairchild has her own collection – inspired by her dress sense and called Fair Child –  that reflects her life-long passion for design. Karen showcases a unique fusion of sexy, bold pieces with vintage Nashville elements woven throughout each garment. Kimberly Schlapman has also been busy with her Southern home cooking recipe book Oh Gussie! where she shares soul-pleasing recipes and soul-stirring stories from her roots in the Appalachian foothills of north Georgia, her travels on tour with the band, and from the life she loves back home in country music's capital.
With a major Spring/Summer/Fall US tour just starting and ACM Nominations in the pipeline, these are great times for Little Big Town.
Westbrook is fully recovered from vocal chord surgery and according to Fairchild (the pair are husband and wife) his range is even broader. Fans can expect to hear the difference on the group's next album, which they've already begun writing. "We're writing some things that I think showcase it. I mean, why not? We always want to do things we've never done before." In particular, "We want it to sound like what we do live."
Expect to hear something new and LBT brilliant later this year.
Words: Max Bell