History In One Day: The Beatles Record 'Please Please Me'
Mostly recorded in one day at Abbey Road Studios, The Beatles' debut album, 'Please Please Me' went on to top the charts, staying there for 30 weeks.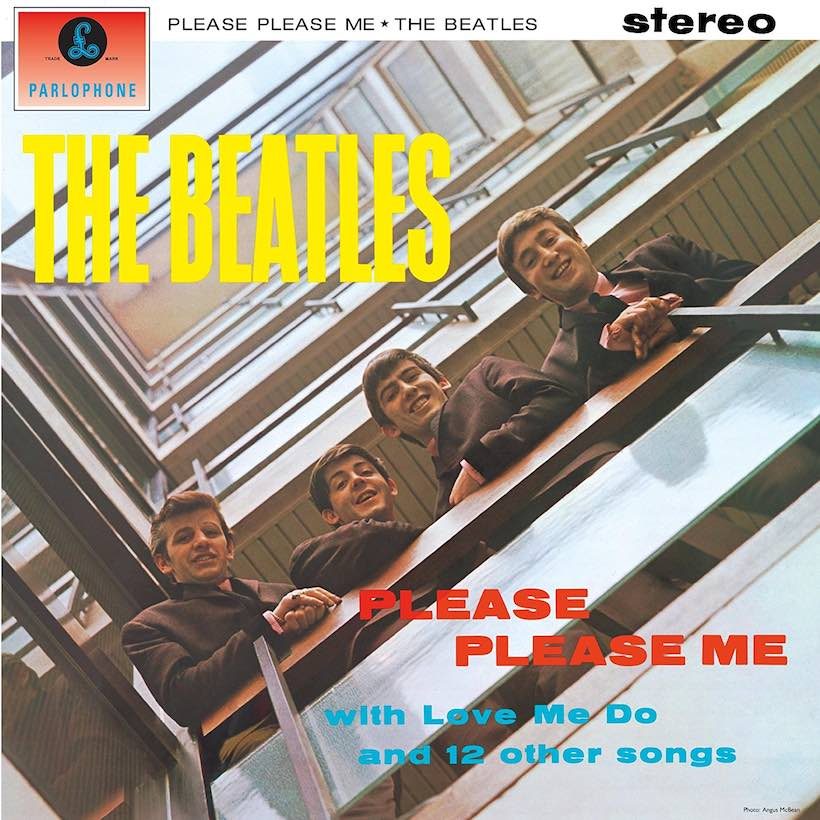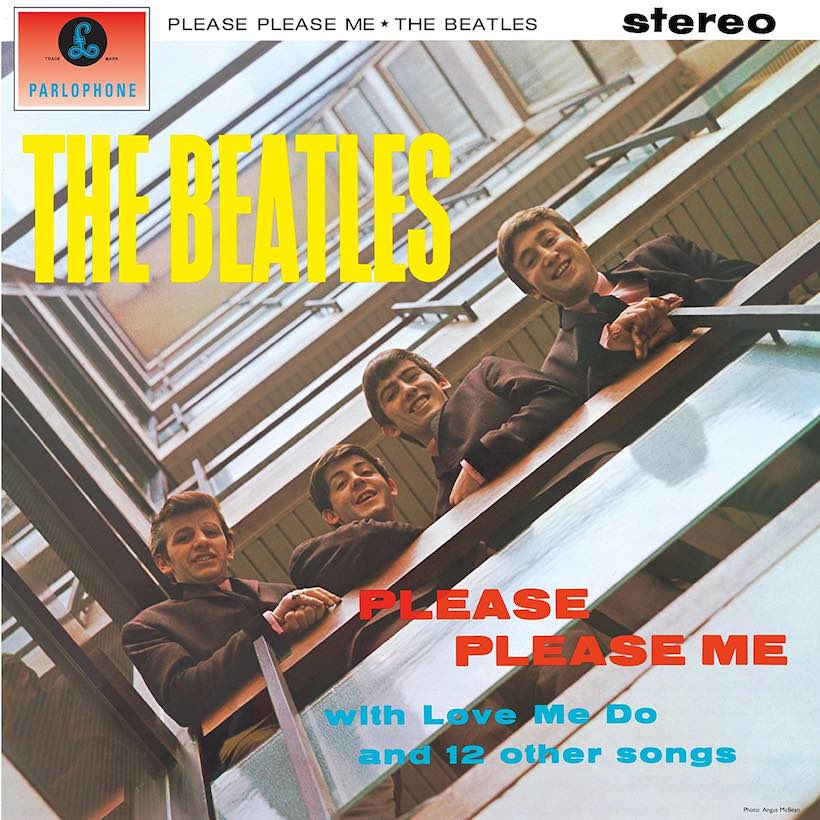 Shortly before 10am on Monday, February 11, 1963, The Beatles arrived at Abbey Road Studios in North London to work on their debut album, Please Please Me. Ten hours later it was all but finished. Two days later, George Martin did a few overdubs, before the final mono and stereo masters were completed the following Monday.
The Beatles' monumental effort produced ten of the 14 tracks for Please Please Me. It's an amazing achievement given that they were in the middle of a tour with Helen Shapiro, playing two shows every night, while traveling from show to show up and down the country. Truth is, when they arrived at Abbey Road they were exhausted, so much so that there were doubts in the mind of producer George Martin that they could last the two sessions he had booked them to do. In the end, they did three. As Ringo Starr later said, "For me, it was all a bit of a blur. The sessions and those times until we did the album — and that too — is a bit of a blur."
Listen to Please Please Me now.
Today, we instantly preface so many Beatles songs with "Lennon & McCartney," but on this debut album, only eight of the tracks are written by John and Paul. The others were covers they had been playing regularly at gigs.
During the morning session, the group recorded two of John and Paul's songs, "There's A Place" and "I Saw Her Standing There," which at the time they were calling "Seventeen." After lunch — or to be more precise, after George Martin and the engineers had their lunch while the four Beatles stayed in the studio drinking milk and sucking throat sweets — they started work during rehearsals on the first of the cover songs. It was Bobby Scott and Ric Marlow's "A Taste of Honey," a song originally written for the Broadway play of the same name and recorded first by Lenny Welch the previous year.
Next, George took the lead vocal for "Do You Want to Know A Secret," another of John and Paul's songs. A month later, Billy J. Kramer and the Dakotas recorded the song at Abbey Road and took it to No. 1 on the UK charts. After some more work on "There's A Place" and "I Saw Her Standing There," they did another Lennon & McCartney song, "Misery," one they had written with Helen Shapiro in mind, but she had turned it down; Paul and John shared the lead vocals.
Hold Me Tight (Remastered 2009)
Come the evening session for Please Please Me, the first song they tackled was "Hold Me Tight," which Paul had written. This version has never been heard because it was rejected for the debut album and the tape was wiped; instead The Beatles recorded it again for their second album. From there on in they were on hyper-drive, rattling through five cover versions in quick succession.
Arthur Alexander's "Anna (Go To Him)," they nailed in three takes. Next up a song written by Luther Dixon and Wes Farrell, "Boys," with Ringo on lead vocals. This was the b-side of the Shirelles' "Will You Still Love Me Tomorrow," written by Gerry Goffin and Carole King. They then recorded another Goffin & King song, "Chains," which had been an American hit for the Cookies. What The Beatles almost certainly didn't know was that Gerry Goffin, at home in New York, was celebrating his 24th birthday that very day… it was a nice present.
The fourth of the covers was Burt Bacharach and Mack David's "Baby It's You," another hit for the Shirelles. Just before the 10 pm curfew imposed by Abbey Road Studios, they did one more song, and in one take nailed "Twist and Shout." The Phil Medley and Bert Berns song (although it's credited to Bert Russell) had been a hit for the Isley Brothers, having originally been recorded as "Shake It Up Baby" by the Top Notes.
Twist And Shout (Remastered 2009)
The Beatles had to do their version in one take because John's voice was so shot, with the effects of his cold, that he could only do the one vocal. It was a defining number in The Beatles' early career and remains one of the great rock vocals of all time. As John later said, "The last song nearly killed me. My voice wasn't the same for a long time after, every time I swallowed it was like sandpaper."
And that was it: ten songs in ten hours. Add to them "Love Me Do" and "PS I Love You," their first single, and "Please Please Me" and "Ask Me Why," the follow-up, and you have The Beatles' debut album, named after their second hit. All in all, not a bad day at the office.
The following day, The Beatles were in Sheffield playing the Azena Ballroom and later that evening, the Astoria Ballroom in Oldham, Lancashire. Between recording their debut album and March 22, when it was released, they did not have a day off. Apart from two days in the studio, every other one was spent on the road – like much of the rest of their first year of fame.