The Beatles' Rooftop Concert: Behind The Group's Final Public Performance
In their final public performance, The Beatles made history playing on top of the Apple Studios, becoming the most famous rooftop concert of all time.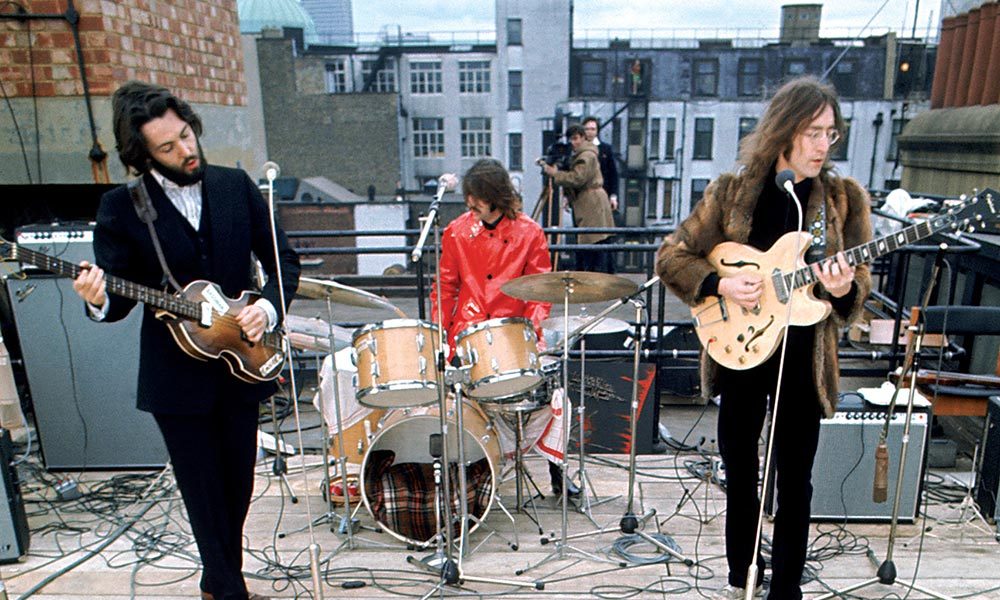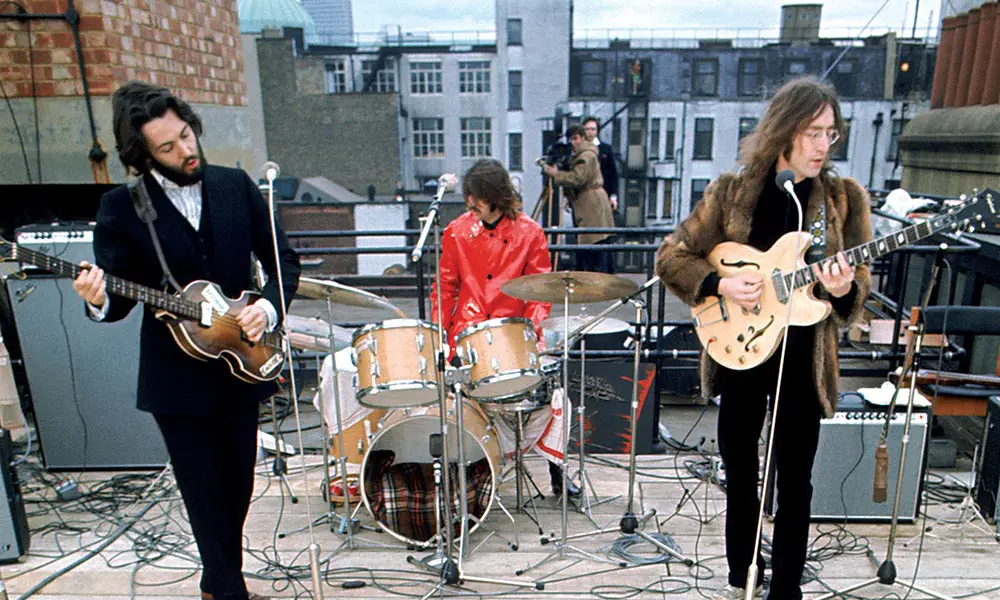 Recorded as the B-side of "Get Back" on January 28, 1969, "Don't Let Me Down" was first heard outside of the recording studio two days later, on January 30, when The Beatles played it a rooftop concert at Apple Studio in Savile Row, London. Written by John Lennon as an expression of his love for Yoko Ono, the song is heartfelt and passionate. As John told Rolling Stone magazine in 1970, "When it gets down to it, when you're drowning, you don't say, 'I would be incredibly pleased if someone would have the foresight to notice me drowning and come and help me,' you just scream."
The Beatles - Don't Let Me Down
Joining The Beatles at Apple Studios for both sides of the single was keyboard player Billy Preston, who gives the track such a beautiful, gentle feel, contrasting brilliantly with the intensity of John's lead vocal. Billy was credited on the Apple single and it charted in America, but airplay of "Get Back" predominated and propelled the A-side to No.1 on the charts for five weeks. By comparison, "Don't Let Me Down" got much less exposure. It's another of those B-side gems that, with the passing of time, people have come to appreciate more.
During filming of the rooftop concert, The Beatles played "Don't Let Me Down" right after doing two versions of "Get Back," and it led straight into "I've Got A Feeling." Michael Lindsay-Hogg directed The Beatles' shoot, and both he and Paul McCartney met regularly at the tail end of 1968, while Hogg was directing The Rolling Stones' Rock And Roll Circus, to discuss the filming of The Beatles' session in January. By the time that fateful Thursday came around, the penultimate day of January would be the last time The Beatles ever played together in front of any kind of audience.
On this video, it's not the version of "Don't Let Me Down" heard on the single but the version from the Let It Be… Naked album – a composite of both versions that were performed on the most famous rooftop concert of all time.
The Beatles rooftop concert featuring "Don't Let Me Down" can be found on the Beatles' 1s DVD/Blu-ray, which can be bought here.