Innocence And Endless Promise: Elton John's 'Empty Sky' Debut
It's his only album never to have made the UK charts, but it's an essential part of Elton's story.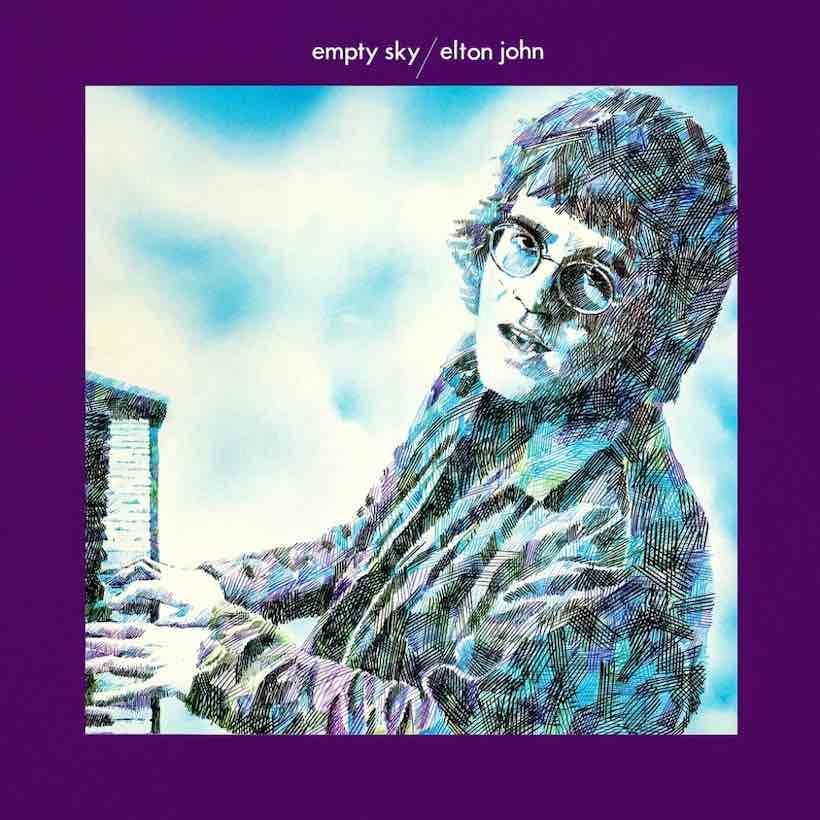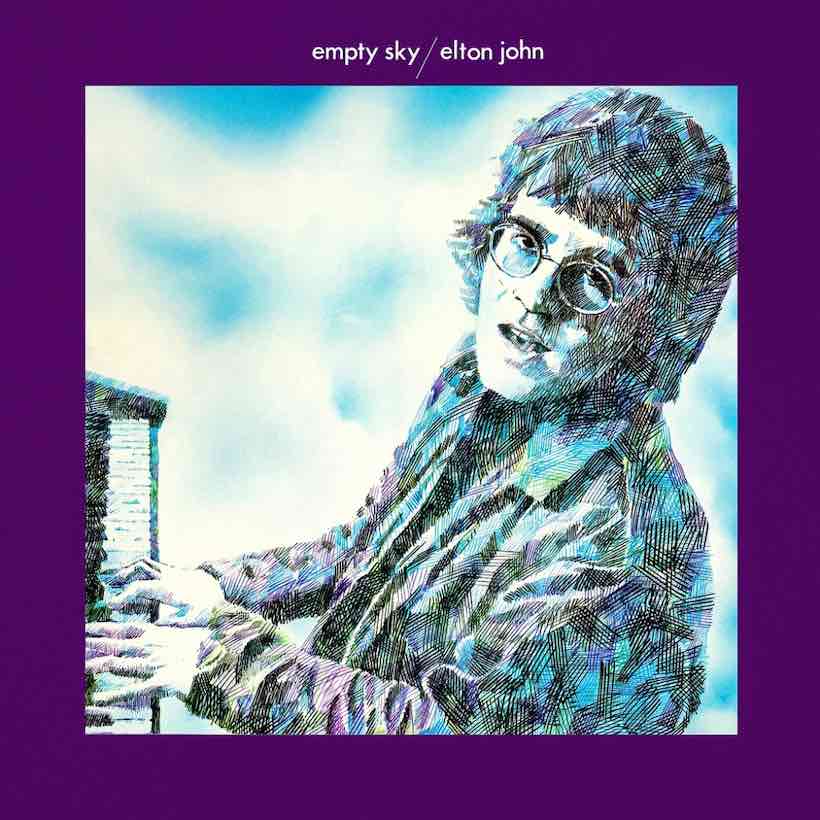 Elton John's first studio album is his only one never to have made the UK charts. But it's an essential part of his story, and a record that to this day remains somewhat under-explored. Let's look in some detail at Empty Sky, released on June 6, 1969.
Elton, then 22 years old, was some way from his commercial breakthrough, and still moonlighting as a session pianist, waiting for either a hit of his own or a key cover version to come in. But he had at least secured his early record deal with DJM, and started recording this first selection of songs (written with lyricist partner Bernie Taupin in the winter of 1968) with producer and DJM staffer Steve Brown.
The album begins with the percussion of Caleb Quaye, one of Elton's regular collaborators in his initial years, before we hear the piano style that would soon become so familiar. Drums by Roger Pope underpin a robust, rocky track that modulates into gentler passages, including Don Fay's flute and organ work by Elton himself.
Strong clues abound
The nine songs of the original release (augmented with four other contemporaneous pieces on the mid-1990s reissue) may not include many Elton classics. But they provide strong clues about the mixture of alluring melodies, imaginative arrangements and superior, literary lyrics that helped him break through with his self-titled second album of 1970.
By most reckoning, the best song on Empty Sky, and one which John played live a great deal in his first decade and still returns to quite often, was the affecting ballad "Skyline Pigeon." He's on the record as saying that this composition marked the first time that he and Taupin felt they were really developing something substantial in their songwriting partnership. It was covered by Roger Cook and another DJM artist, Guy Darrell. Here's Elton performing the song at Allianz Parque in São Paulo, Brazil, on April 6, 2017.
Elton John - Skyline Pigeon - Live in São Paulo, Brazil
Here, and on other tracks like "Val-Hala," Elton played harpsichord, while "Western Ford Gateway" has hints of the country-rock sound that he would return to. "Hymn 2000" had a folkier flavour, again featuring flute, and a particularly dense Taupin lyric.
The pretty, reflective "Lady What's Tomorrow" has Elton supporting his vocals on piano, while "Sails" has a chugging rock feel. "The Scaffold" is a quiet piece with Taupin's words at their most poetic. The closing track is an episodic, seven-minute number featuring "Gulliver," the jazzy "Hay Chewed" (say it out loud and you realise it's a reference to The Beatles' 1968 smash) and then, strangely, a mix reprising of all of the album's previous tracks.
Listen to the best of Elton John on Apple Music and Spotify.
"Making the Empty Sky album still holds the nicest memories for me, because it was the first, I suppose," Elton later said. "We used to walk back from the sessions at about four in the morning and stay at the Salvation Army headquarters in Oxford Street. Steve Brown's dad used to run the place and he used to live above it."
Buy or stream the extended reissue of Empty Sky.