'Space Oddity': The Story Behind David Bowie's Influential Song
A song that captured the zeitgeist of the Moon landing, in 1969, 'Space Oddity' became David Bowie's first hit and continues to influence society today.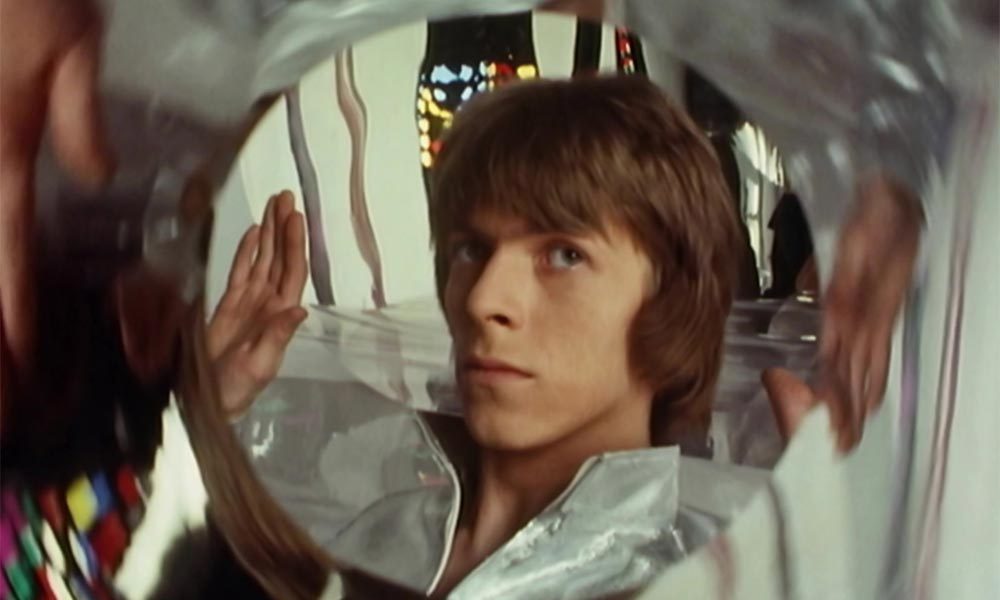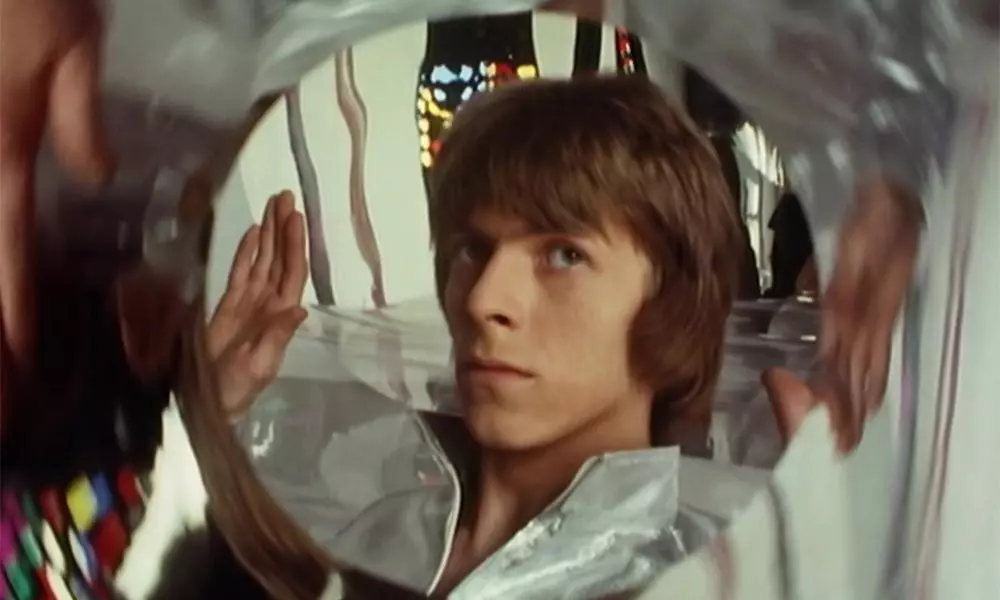 David Bowie's one-time manager Kenneth Pitt said that he knew the singer-songwriter had created something special with "Space Oddity" during a break from filming the original version of the song on February 2, 1969.
"That this was an unusually clever song was apparent from the first hearing, but it was only during the course of the day's shooting that its wide appeal became evident," Pitt, who died in February 2019, at the age of 96, recalled in his book Bowie: The Pitt Report. "During the break for lunch, freed from the silence imposed on them on the set, people were laughing, chattering, and singing about the unconventional hero Major Tom. When David came through a doorway someone said, 'Well, if it isn't Major Tom.'"
"I was out of my gourd… it got the song flowing"
Space travel dominated popular culture in the late 60s, ahead of the first mission to land on the Moon. Bowie's iconic character Major Tom was based on director Stanley Kubrick's Dr. David Bowman, who was played by Keir Dullea in the film 2001: A Space Odyssey. Bowie began writing "Space Oddity" six months after seeing the movie, which came out in UK cinemas in May 1968.
"I found [the film] amazing," Bowie told Performing Songwriter magazine in 2003. "I was out of my gourd anyway, I was very stoned when I went to see it, several times, and it was really a revelation to me. It got the song flowing."
"David wrote 'Space Oddity' for the two of us to sing"
In February 1969, Bowie went to Morgan Sound Studios on Willesden High Road to record a 28-minute film called Love You Till Tuesday, the title of a song Bowie had recorded for Decca in 1967. The film had been suggested by Günther Schneider, producer of German TV show 4-3-2-1 Musik Für Junge Leute. The promotional film was an attempt by Pitt to bring Bowie to a wider audience.
Bowie was playing alongside Yorkshire-born guitarist John "Hutch" Hutchinson, who had been touring with Bowie as part of a duo called Feathers. Bowie had picked him out at an audition a couple of years before. "David wrote 'Space Oddity' for the two of us to sing. It is a duet song, 'Ground control to Major Tom,'" Hutchinson later told oneandother.com, in an interview to promote his biography Hutch And Bowie. During the recording session, the guitarist sang the "ground control" sections while Bowie sang as Major Tom.
All did not go smoothly that day, however. As Bowie was rehearsing the final scene, where the astronaut is caressed by two space seductresses – played by Samantha Bond and the production assistant Suzanne Mercer – Pitt clashed with director Malcolm J. Thomson, who wanted to make the scenes considerably more risqué. In the end, the film was shelved and was only eventually publicly released as a video in 1984. This version of "Space Oddity" is owned by Decca Records, after Pitt sold the rights to Love You Till Tuesday to PolyGram that year. A DVD of the film was released in 2005.
David Bowie - Rubber Band
"It was clear that he had composed something extraordinary"
Despite the disappointment over the film's non-release, Pitt was convinced that the 22-year-old Bowie had created a truly special song about a fictional astronaut. "It was clear from this first 'public' outing of the song that David Bowie had composed something extraordinary," said Pitt.
Bowie subsequently demoed further versions of the song in an attempt to secure a record deal, which led ultimately to the hit version that was recorded on June 20, 1969, made with Elton John's producer Gus Dudgeon. The song was released on July 11th, just over a week before Neil Armstrong and Buzz Aldrin stepped foot on the Moon. The BBC played "Space Oddity" during their coverage of the Apollo 11 landing. "I'm sure they really weren't listening to the lyric at all," said Bowie later. "Of course, I was overjoyed that they did."
"I have always dealt with alienation and isolation"
Bowie said that most people presumed the song was written about the space landing, without knowing the original inspiration of Kubrick's film. He would later revisit his Major Tom character in the songs "Ashes To Ashes" and "Hallo Spaceboy," and the music video for "★."
"Thematically, I have always dealt with alienation and isolation. I have often put myself in situations where I am isolated so I can write about that," said Bowie. "Space Oddity," the atmospheric tale of an abandoned astronaut orbiting Earth, remains one of the most quirky and poignant songs of the late 60s. This masterpiece has continued to influence society into the 21st Century.
Cover versions have been recorded by artists as diverse as Sheryl Crow, Def Leppard, Tangerine Dream, and William Shatner. In May 2013, Canadian astronaut Chris Hadfield, commander of Expedition 35 to the International Space Station, recorded a version in space that went viral – dedicated to the "genius of David Bowie."
Looking for more? Discover the story behind David Bowie's debut album.