Sparrow Records: The Progressive Years
Alongside its gospel reinvention, the label also became the home to the cutting edge of contemporary Christian music in the 1980s.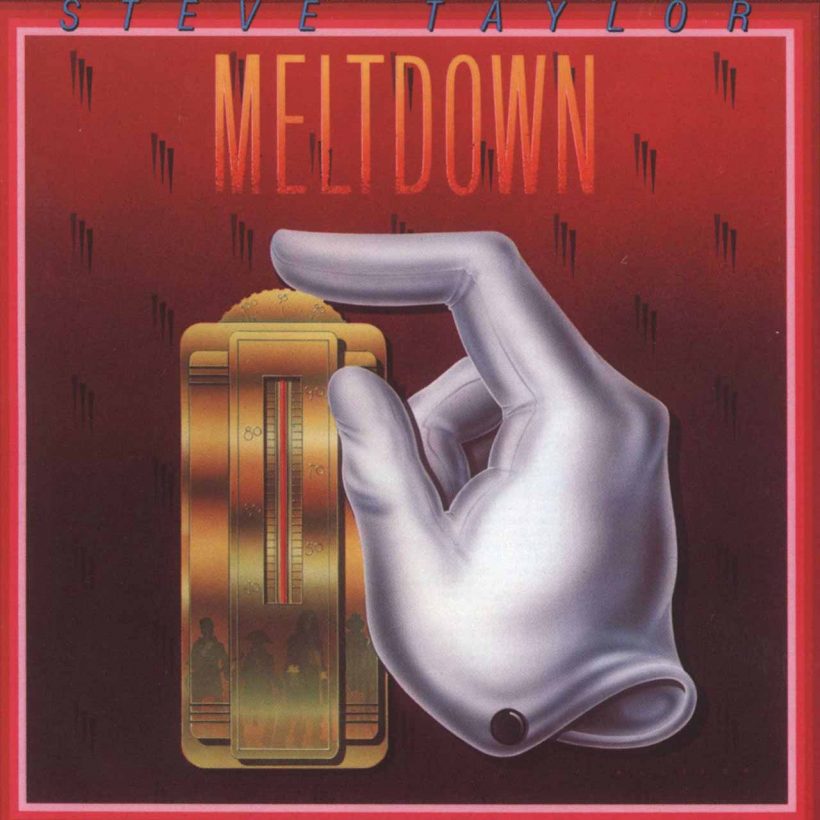 Sparrow Records founder Billy Ray Hearn was on the front lines of the development of contemporary Christian music beginning in the late 1960s when the developing genre was simply known as Jesus Music. In 1972, he started Myrrh Records, a contemporary sub-label for Word, Inc. where he signed innovators like the 2nd Chapter of Acts, "Eve of Destruction" vocalist Barry McGuire, Honeytree, and Randy Matthews who all became definitive figures.
Hearn left Word to launch Sparrow Records in 1976. The label found immediate success with artists like the aforementioned McGuire, Janny Grein, and Keith Green, who all fell inside the safety of the adult contemporary sound embraced by Christian radio. "There was no way I could fail because talent is what makes a record company…We could not press records fast enough," Hearn remembered years later.
Read about Sparrow's innovative gospel repertoire here.
But in 1982, Hearn expanded beyond the formula that had fortified the label. With rock bands like Survivor and Joan Jett & The Blackhearts and New Wave acts like Soft Cell and The Human League climbing Billboard's Hot 100, Sparrow signed three comparable artists that took the label out of their comfort zone and on the cutting edge of contemporary Christian music.
Sheila Walsh
Described in her first American press as "the most radical Christian female artist yet – a cross of Blondie and Kate Bush," Sheila Walsh stunned audiences with her short haircut, spandex pants, flashy jackets, and dramatic performances augmented by dry ice and lighting. Her 1982 Sparrow debut Future Eyes was greeted with both critical acclaim and cultural dissonance. "In America, they expected me to wear a dress and look like a refugee from Little House on the Prairie. But that's not me…nor is it the young people we are attracting today," Walsh quipped. "She's our own Pat Benatar," Billy Ray Hearn, seemingly unphased, told the press. "She's one of the greatest performers to come along since I started in this industry 20 years ago. Several promoters who saw her…said 'That's the future.'"
1983's War of Love, co-produced by British pop icon Cliff Richard and Craig Pruess, brought a pop gloss akin to Sheena Easton to the more eccentric edges of Walsh's sound, resulting in a work more accessible for the American masses. The album's first single, "Mystery," was augmented with a video that went into rotation on major outlets across the United States. Within months of its release, War of Love's sales surpassed those of Future Eyes, and earned Walsh her first Grammy nomination.
The BBC hired Sheila in 1984 to host The Rock Gospel Show which skyrocketed her career internationally, collecting mentions in publications like Time, Newsweek, and Billboard. 1984's Triumph in the Air and 1985's Grammy-nominated Don't Hide Your Heart further negotiated with CCM's more radio-ready preferences, but not without shifting the perceptions and expectations of women in Christian music who happened to rock.
Steve Taylor
A last-minute opening on a showcase in 1982 earned former youth pastor Steve Taylor a contract with Sparrow Records on the spot. I Want to Be a Clone, his debut EP, was composed of six songs with witty and sarcastic commentary that fused new wave, rock, and rap, much to the delight of the youth market. Hearn raved to Billboard, "We're very excited about this young man….Even our tiny mom-and-pop outlets tell us they can't keep him in stock."
Drawing comparisons to David Bowie and Dire Straits, Taylor bucked the lingual preferences of the market and, largely, the political presumptions. His Grammy-nominated 1984 album, Meltdown, gave a well-known segregated Christian college a blistering reading on the rocking "We Don't Need No Color Code," while "Am I In Sync" challenged the quest for fame and "Guilty By Association" dressed down televangelists and their demands for money. He explained to one reporter, "Christianity in America is really characterized by these huge, traditional establishments where money talks, and the emphasis is off of Jesus and onto the worship of success and self-esteem. We've got to establish a new focus."
Meltdown (At Madame Tussaud's)
Meltdown's title song landed on college radio and the music video, which cast Lisa Whelchel of The Facts of Life as a news announcer, drove the album's sales over 100,000 units, making him Sparrow's top-selling artist. "We may be offending some of the old saints," Hearn laughed to the Los Angeles Times. "Tradition is always hard to break."
Listen to the best of Steve Taylor here.
Rez Band
When the Resurrection Band came to Sparrow in late 1983, they'd been in the world of Jesus Music for a decade. With five releases under their belt, they were known for speaking out on all sorts of topics: apartheid, bigotry, addiction, poverty, and militarism. "There is an excitement about the Resurrection Band that is truly unique and we are looking forward to the added dimension that they will provide to Sparrow's diverse catalog," Hearn said as he welcomed the re-branded Rez Band to the roster, the label's first rock act.
Their Sparrow chapter began with the 1984 live album, Bootleg, which delivered "the high energy goods that concert audiences around the world have come to expect from this modern metal quintet," Musicline magazine praised. The video for "Crimes," a single from Hostage, released the same year, received limited airplay on MTV, a major breakthrough for the band. "We want to be able to expand, to express what the everyday person feels, outside of the more narrow gospel framework. I want to be able to take [our music] to all of the teenagers," co-founder and lead vocalist Wendi Kaiser explained to Contemporary Christian Music magazine.
The release of 1985's Between Heaven 'N Hell coincided with Sparrow's new distribution agreement with Capitol Records, which held the promise of access to the label's marketing and radio promotions. The album's first single, the contagious "Love Comes Down," was picked up by select mainstream college and AOR stations. The Chicago Tribune praised the album's "no-nonsense rock and roll that can hold its own with much of the hard-rock material in the marketplace today." As the group fought for legitimacy in the general market, co-founder and lead vocalist Glenn Kaiser said, "I don't think we're so much a Christian band as we are an issues-oriented band. If we can't be judged on the merits of our songwriting or performance, then what are we being judged on?"
Listen to the best of Rez Band here.
Looking for more? Read about Sparrow's innovative gospel repertoire here.