Sparrow Records: The Visionary Gospel Years
When the label stepped into the world of gospel music in the late 80s, it took an innovative approach to broadening the appeal of the genre.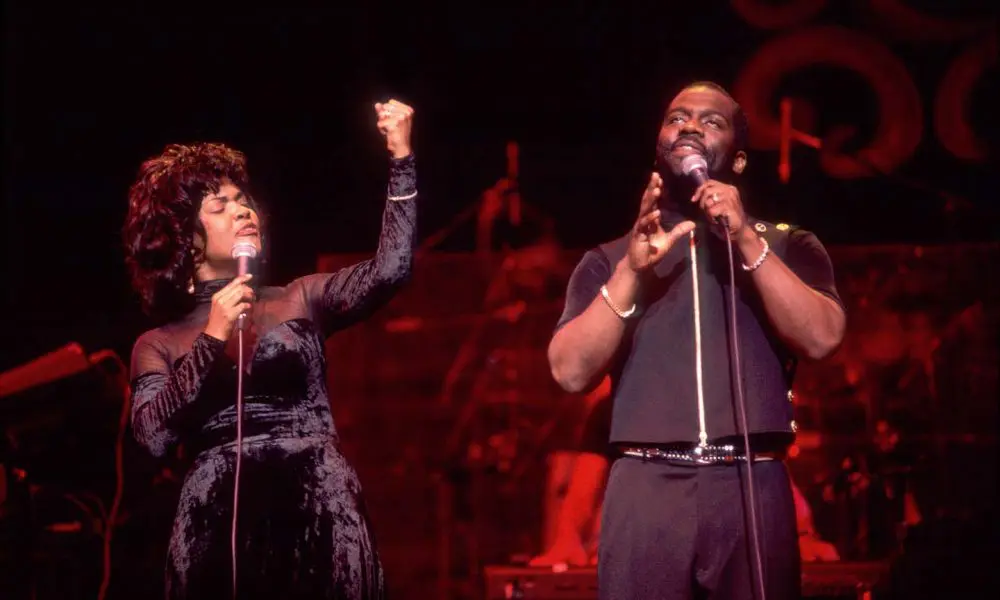 When Billy Ray Hearn began Sparrow Records in January 1976, he was at the forefront of the developing and not-yet-named genre of Contemporary Christian Music (CCM) since 1972 as the founder of Myrrh Records, a subsidiary of Word Records. There, he signed pioneering acts including Barry McGuire (of "Eve of Destruction" fame), the 2nd Chapter of Acts, Randy Matthews, and Honeytree, growing the label into the largest part of Word's business. When the CHC Corporation offered Hearn financing to begin a new label, he jumped at the chance.
Sparrow became a leading force in the ever-expanding world of CCM, signing a plethora of groundbreaking artists like Keith Green, Sheila Walsh, Steve Taylor, and Rez Band that displayed the diversity and commercial possibilities of the genre. Noticeably absent from the label's roster, however, were Black artists. It wasn't until 1986 when they signed Deniece Williams and BeBe and CeCe Winans that Sparrow began to play a visionary role in the gospel market. Vicki Mack Latiallade, known today as the founder of GospoCentric Records – the label that introduced the world to Kirk Franklin – began as marketing manager for Sparrow's gospel division during this era, eventually becoming director of the label's gospel department.
Listen to the best songs by BeBe & CeCe Winans now.
With painstaking attention to every song that went on an album and innovative marketing ideas, Latiallade took gospel into unchartered territory. She recalls, "I would go to the Jack The Rapper Family Affair Conference and the Black Record Conference (BRC) and give these albums to my secular people that I had worked with and [secular] radio stations because that's what I knew and who knew me. It turned out to be really brilliant – but I didn't know that!"
The crossover success of BeBe & CeCe Winans' first two albums and their first venture with Tramaine Hawkins led to the signing of Daryl Coley, the Ricky Grundy Chorale, Sandra Crouch, Richard Smallwood, and many others.
The Potter's House (Live)
Tramaine came to Sparrow in 1988 on the heels of the massive crossover success of "Fall Down (Spirit of Love)," which topped Billboard's Dance chart in 1985, much to the chagrin of the gospel audience. She returned to her traditional roots with The Joy That Floods My Soul, but her comeback was complete with 1990's double album, Tramaine Hawkins Live, which she co-produced with her manager Lee Magid and ex-husband Walter Hawkins.
Gospel radio embraced "The Potter's House," which dominated airwaves for nearly two years. Live won a Grammy Award, a Stellar Award, two Dove Awards and garnered Hawkins appearances on the Arsenio Hall Show, The Joan Rivers Show, and other mainstream television programs. It stayed in the Top 10 of Billboard's Gospel chart for over a year. Just after winning the Grammy, she told The Messenger, "I was born into gospel music. Why should I have to leave it to be successful? I see gospel becoming as big as rap."
I Need Your Spirit (Live)
In April of 1990, Sparrow signed Daryl Coley. As a musician and choir member at Walter Hawkins' Love Center, Coley emerged as an artist in his own right. He already had quite a pedigree: He'd duetted with Nancy Wilson on 1984's "Just the Two Of Us," arranged and played on Sylvester's stunning arrangement of "One Night Only," was Tramaine Hawkins' musical director in the early 1980s, and scored a Grammy nomination for his 1985 gospel debut, Just Daryl.
His Sparrow debut, He's Right On Time: Live from Los Angeles was foregrounded in traditional gospel and augmented by jazz and Latin rhythms as well as forays into praise & worship and contemporary Christian music. He's Right On Time was a bona fide hit, peaking at #3 on Billboard's gospel chart and acknowledged with Grammy and Stellar Award nominations. "Daryl could do anything," Latiallade asserts. "He is often copied, but never duplicated. He's one of the finest vocalists of all time in any genre."
While praise and worship music is, today, standard fare in most churches, that was not the case in the 1990s. Patrick Henderson, then-director of the West Angeles Church of God in Christ Choir, broke new ground when he partnered with Sparrow to produce a series intended to bring praise and worship music into the Black church. Henderson, whose resume included work with Leon Russell, The Doobie Brothers, and Maria Muldaur, told Billboard, "I felt as if there was a language being created and that it was the language of worship and praise…that the Lord was breaking down denominations and getting us all singing the same songs." The "Testimony Medley" sought to incorporate songs from the tradition of the Black church with the newer songs the Saints In Praise series introduced.
"We like to do new and innovative things," Vicki Mack Latiallade told Billboard. "We were the first to come out with an album of children's praise, Plus, as part of our marketing, we did an hour-long special distributed to gospel radio just to let the programmers know more about the project." The Saints In Praise series (which included three albums and a children's release titled Little Saints in Praise) was wildly successful, resulting in two Dove Awards and five Stellar Award nominations.
Different Lifestyles was BeBe & CeCe Winans' third project with Sparrow, one that delivered the breakthrough their first two albums had been building towards. Their self-titled debut and gold-selling sophomore album, Heaven, earned them airplay on R&B radio, heavy rotation on BET's Video Soul, and word-of-mouth recommendations from mainstream artists and personalities like Whitney Houston, Oprah Winfrey, Dionne Warwick, Luther Vandross, and others, while stoking the flames of controversy in the gospel world for their allegedly ambiguous lyrics. "We have been controversial in the eyes of traditionalists," BeBe told Ebony. Latiallade pleaded her case to gospel radio programmers, however. She says, "I would tell them, 'Look, we need to be on the forefront of this because it needs to come from us – not the other way around!' Urban radio was looking to us to give them crossover music."
With two back-to-back No. 1 singles on the R&B chart – "Addictive Love" and a cover of The Staple Singers' "I'll Take You There" with Mavis Staples – Different Lifestyles became the biggest selling album of their career, hitting No. 1 on Billboard's R&B and Gospel Albums charts. It also won Best Contemporary Soul Gospel Album at the Grammy Awards and was named in the Top 10 of Contemporary Christian Music magazine's Greatest Albums list.