Grand Funk's 'The Loco-Motion': Chugging Like A Railroad Train To No.1
A musical trip back to 1962 gave the band their second US No.1 in eight months.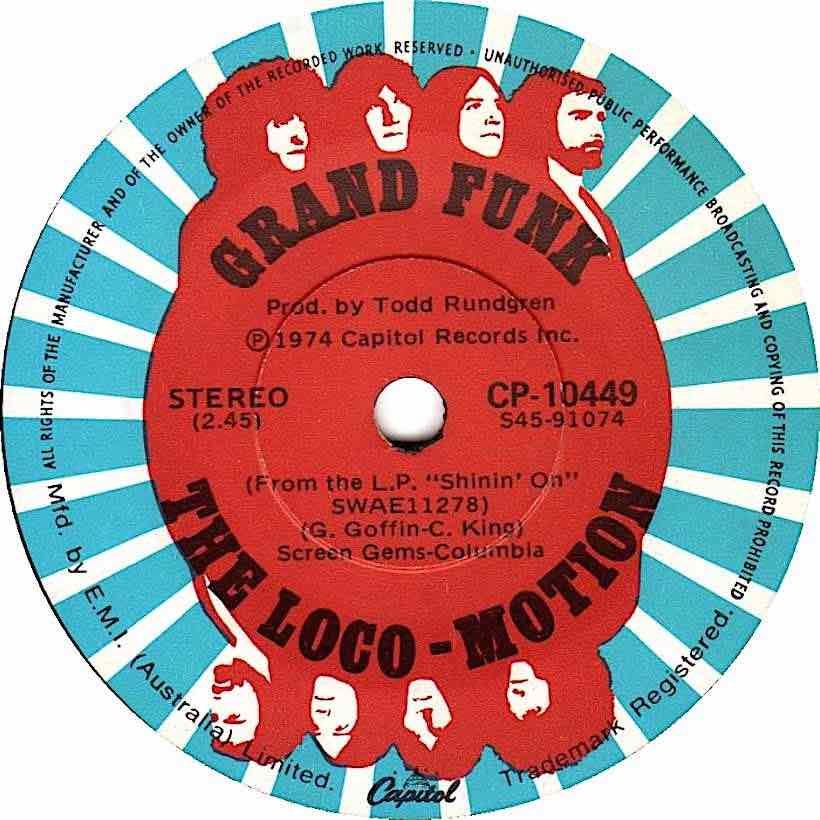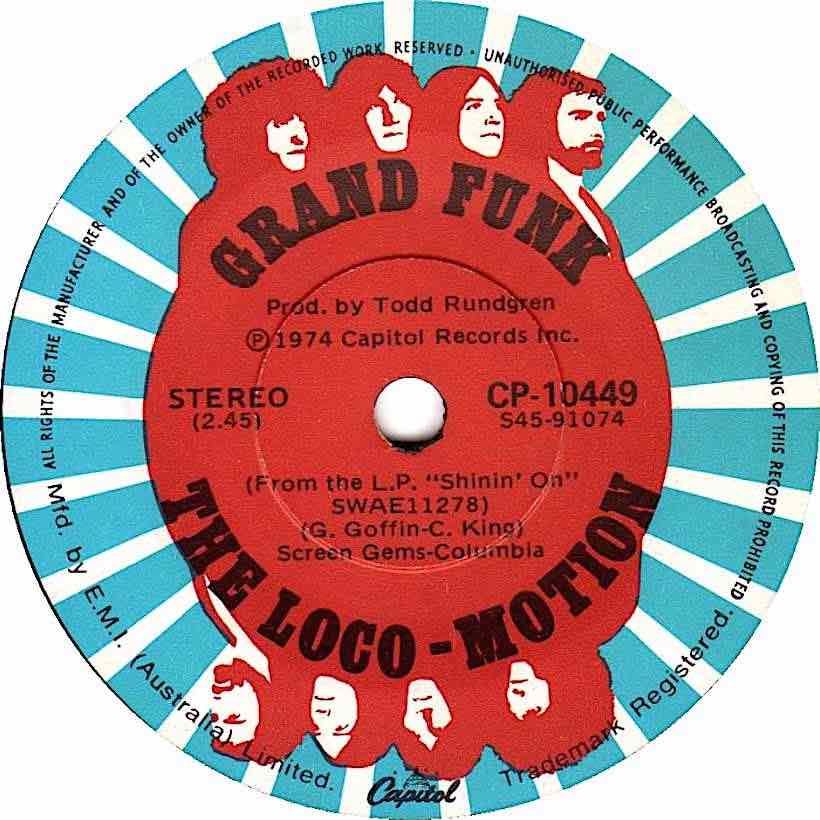 In 1962, everybody was doing a brand new dance. A dozen years later, everybody in the US was doing it all over again. On May 4, 1974, the Grand Funk remake of Little Eva's "The Loco-Motion" became America's favorite single, as it climbed to the top of the Billboard Hot 100. It was the Michigan rock giants' second No.1 in just eight months.
Grand Funk (Railroad) had been racking up chart singles since 1969, but the 1973-74 season saw them reach new levels of popularity on AM radio and with singles buyers. The typically anthemic "We're An American Band" had topped the survey in September 1973. Now came their surprising remake of the Little Eva song written by Gerry Goffin and Carole King.
Rundgren's rock vision
Eva, who famously was Gerry and Carole's babysitter, had a week at No.1 in America with her original "Loco-Motion" in the summer of 1962. Grand Funk's version was the one cover on the band's new, Todd Rundgren-produced album Shinin' On. That spent two non-consecutive weeks at No.5 in the US as the single completed its ascent. It was Rundgren who heard the band noodling with the song in the studio, and encouraged them that a hard rock version of the old pop nugget could be a winner.
Listen to the 70s playlist, featuring Grand Funk, Stevie Wonder, Glen Campbell, Creedence Clearwater Revival and many others.
The rocked-up "Loco-Motion" entered the Hot 100 in March at No.82. It climbed 2-1 in its ninth chart week, replacing MFSB's Philly soul gem "TSOP" at the top. Grand Funk's two-week run, their last atop the American singles chart, was only ended by a novelty single, Ray Stevens' transatlantic bestseller "The Streak."
'It's like a nice gift'
It was only the second time in the rock era that a song had topped the US chart in two different versions. In 1971, Donny Osmond had taken Steve Lawrence's "Go Away Little Girl" back to the summit. A few months later, there would be a third, in the Carpenters' remake of the Marvelettes' "Please Mr. Postman." When the Grand Funk version of "Loco-Motion" hit the charts, Gerry Goffin told Rolling Stone: "It's like a nice gift. It is kind of weird hearing it done in a different way, but you can still hear how it appeals to the kids."
Buy or stream "The Loco-Motion" on Grand Funk's Shinin' On album.