'Shinin' On': Grand Funk's Three-Dimensional Hit Album
The 1974 LP was produced, like its predecessor 'We're An American Band,' by revered artist and studio authority Todd Rundgren.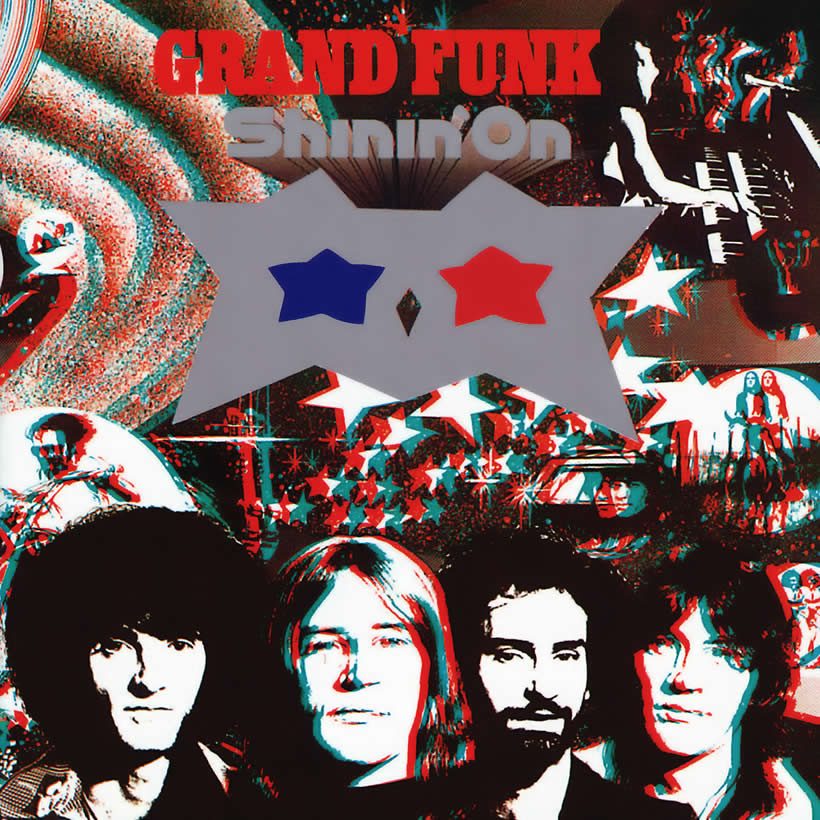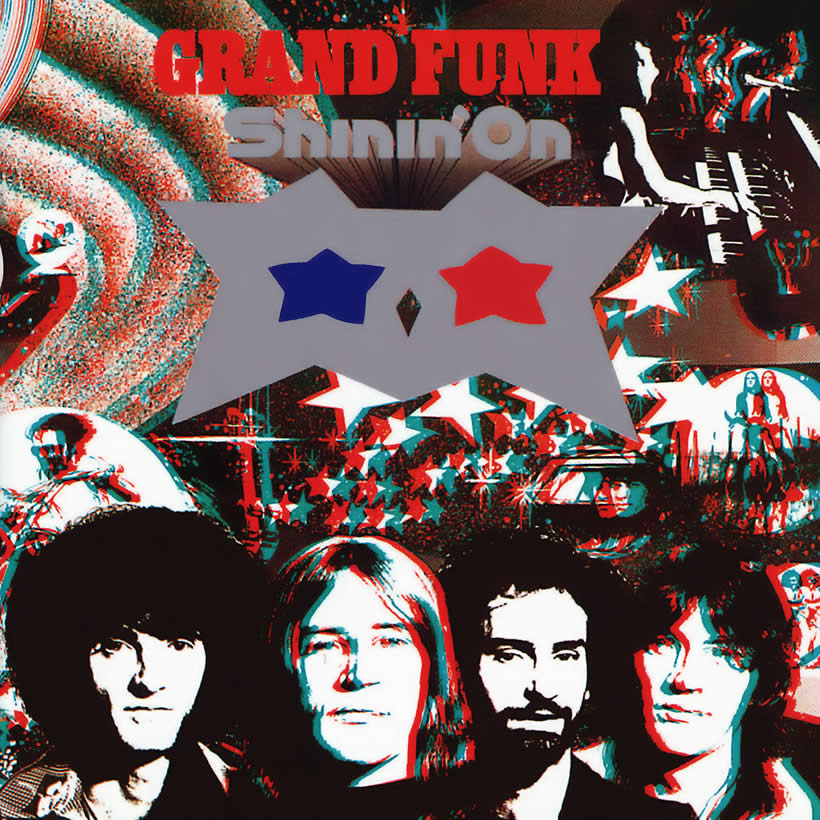 The latest triumph in an incredible series of album successes for Grand Funk Railroad landed on the US bestsellers on March 30, 1974. The aptly-titled Shinin' On became their tenth US chart album, and was soon the seventh of their last eight to make the Top 10.
In a move that was quite ahead of its time, the new album featured a 3D cover that needed special glasses to be viewed correctly ("the first 3D rock 'n' roll album!", as the ads said). It was produced, like its platinum-selling predecessor We're An American Band, by Todd Rundgren. The revered artist and studio authority also added backing vocals and guitar.
Little Johnny Hooker (Remastered 2002)
Shinin' On was fuelled by a single that went on to No.1, as Grand Funk Railroad rocked up the old Little Eva pop hit written by Gerry Goffin and Carole King, "The Loco-motion." Other than that, the album featured new Grand Funk songs all the way, with guitarist Mark Farner writing two of them ("To Get Back In," "Little Johnny Hooker") and co-writing four more with his bandmates. Drummer Don Brewer and keyboard man Craig Frost contributed two more together.
By May, Shinin' On was spending two non-consecutive weeks at No.5 on the Billboard album chart, just as "The Loco-motion" hit the singles summit. By the time the LP was out, the band were already on an extensive US tour. It soon became their tenth to go gold in a row, in a tally of six gold, four platinum and two double platinum LPs.
Listen to uDiscover Music's official Grand Funk Railroad Best Of playlist.
The band's European success on record was somewhat limited, certainly by comparison to their superstar status back home in the first half of the 1970s. But they did find a warm reception in Norway, where 1972's Phoenix had reached No.20 and American Band No.12. The new set outdid them both with a No.10 peak there. "The Loco-motion," meanwhile, repeated its No.1 success in Canada and also became a Top 10 single in Germany and Australia.
Buy or stream Shinin' On.