Kip Moore
The Nashville singer-songwriter is known for hit singles like 'Somethin' About a Truck' as well as albums like Up All Night and Wild World.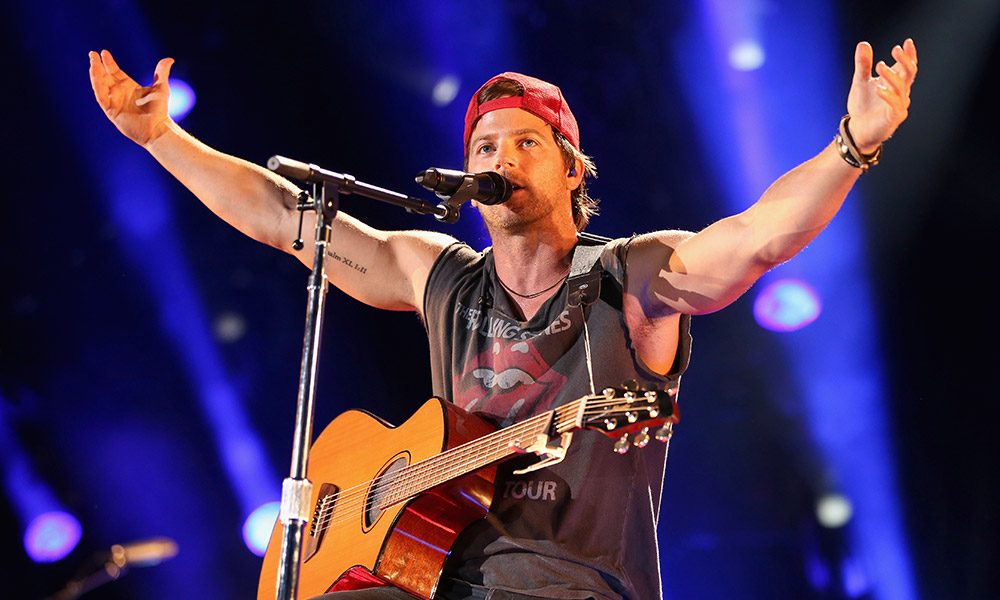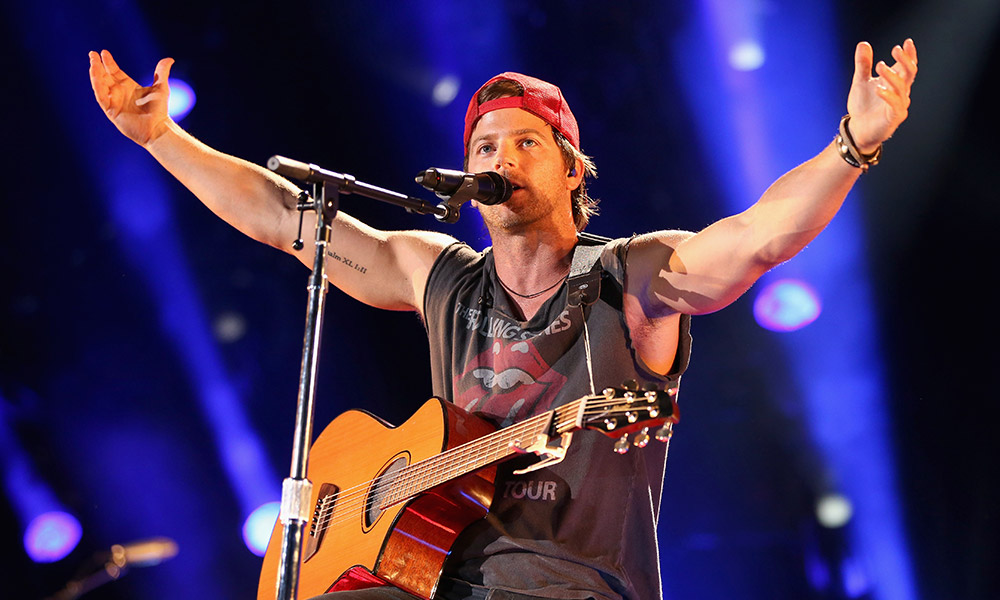 Every so often a song emerges on the radio that defines an artist. That's the case with Kip Moore's first big hit, the instantly classic "Somethin' 'Bout a Truck", plucked from his fine debut album, Up All Night. The song had, still has, longevity. It made number one on the Billboard Hot Country Songs chart and in selling way over two million it also made the upper reaches of the Hot 100. Rightly praised for a lyrical twist on what might seem like a time-honoured American obsession with the open road and a sense of redemption for blue-collar workers this one chimed and kept on resonating.
Up All Night and the follow-up disc Wild Ones, have propelled Kip Moore into a kind of country Springsteen territory and cut him adrift from the mainstream journeymen who may sound like they've phoned their songs in and crossed their fingers. Moore actually puts in the hard yards and his people appreciate the results.
A proper old school singer-songwriter Kip is a southern boy all right but he's hit on a style with universal appeal. The Australians and Canadian have caught the bug and we think he will do well in Europe where country connoisseurs know their stuff and can differentiate between an authentic talent and a charlatan from a mile off so, a new voice to many but definitely, someone to discover and appreciate.
Born Kip Christian Moore in Tift County, Georgia in a burgh known as 'the Friendly City', his first foray into the business was playing in a local pizza house. Thereafter he took off for Hawaii and did the backpacking and surfing trip before making the decision to pursue a musical career in Nashville. Hooking up with the prouder Brett James he cut his teeth penning tracks for Thompson Square and signed a deal with UMG Nashville in 2011. James and Moore decided to test the waters with digital download singles "Mary Was the Marrying Kind" and "Somethin' 'Bout a Truck" before unleashing the Up All Night album in 2012. Both the early cuts were romantic and believable with strong narratives and excellent melodic hooks. Classy material abounds on the parent disc with "Beer Money" and "Hey Pretty Girl" emphasising a potent vocal delivery that sounds like it warms a theatre and rouses a stadium.
Noting his cool image many also placed Kip in a line of artists that includes Eric Church, Billy Currington and Luke Bryan, singers who don't take the obvious cowboy route. One of his best songs is "Everything But You" which slinks along with a side order of Bruce and a chord progression that calls to mind The Velvet Underground's "Sweet Jane". So, not your usual ranch stash. Producer James applies a polished depth to the sound too and there's plenty for guitar lovers to admire. Somewhat against the usual odds this album hit the top five on the Billboard200, no doubt abetted by Moore's increasingly growing band of the word of mouth fans who queue round the block to see and hear him do it all live. For further proof try the Deluxe Edition where you get an acoustic "Somethin' 'Bout a Truck", "Mary…" and the previously unreleased "Motorcycle".
Having established himself Moore dropped Wild Ones in summer of 2015, going for a darker and heavier approach assisted by James and artist/producer Chris DeStefano (Bon Jovi, Thomas Rhett, Kelly Clarkson et al). The Wild Ones tour introduced all the new material and confirmed Kip's stature as a road hog. As he admits with a wry smile, "I've done two-hundred-plus shows a year for three straight years, and I'm on track to do it again this year. I talk to my other (artists) buddies and they're like, 'Naw, we're not doin' that.' What am I doing to myself?"
The introductory single from Wild Ones is "I'm to Blame", a short and sweet rocker that recalls the intermediary items, the nostalgic "Young Love" and the tack switching "Dirt Road". Moore and James know how to pick the right backing too: specialists on the album include Tom Bukovac and Jimmy Lee Sloas while DeStefano adds a variety of stringed instruments and Ilya Toshinsky brings his acoustic guitar along for the ride.
Maintaining his hectic tour schedule Kip arrives in Ireland and the UK in late April 2016 where he will be quite happy being up close and personal in far more intimate venues than he's used to be back home where Parks, Pavilions and State Fairgrounds are more the order of the day. That's our good luck though since we'll get to see him as a new artist.
Check him out at close quarters of course and in the meantime dig into the man's first two albums and get yourself some Kip.