Kip Moore Sets Out Extensive US, International Tour Schedule, Shares Video
The 'Damn Love World Tour' is set to open on Saturday in Bloomsbury, Australia.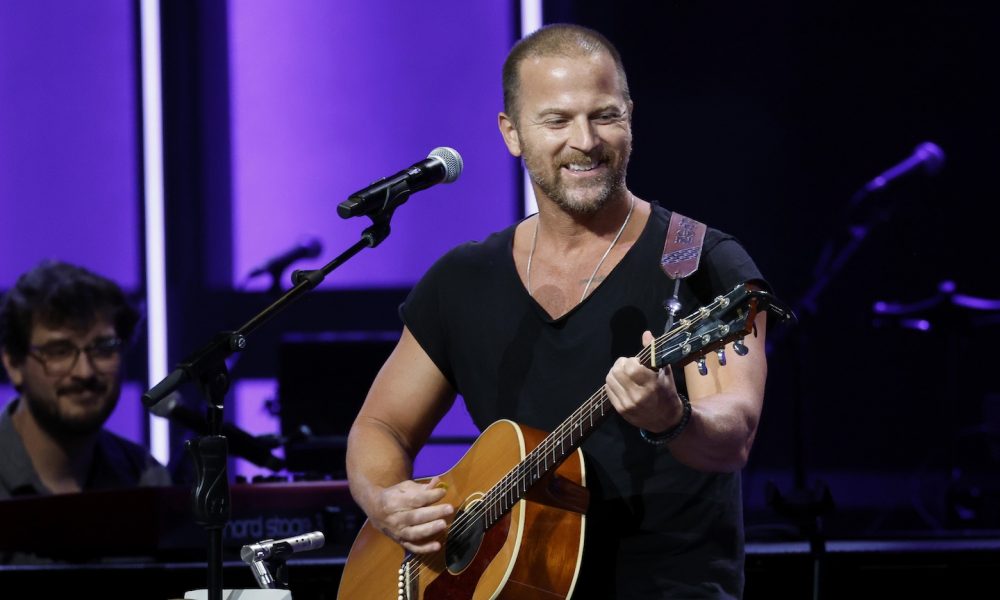 Kip Moore has followed his announcement about the April 28 release of his fifth studio album Damn Love with news of the full itinerary for his accompanying world tour.
The Damn Love World Tour is set to open on Saturday (11) in Bloomsbury, Australia, the first of five Australasian shows. He then moves to South Africa and returns to the US for one festival show in Florida in April before hitting Europe for dates in Germany, Holland, and seven in the UK. The vast North American leg of the tour opens in early June.
Kip Moore - Damn Love (Official Music Video)
From August, most of those dates in North America will feature special guests the Cadillac Three, whose Jaren Johnston co-produced the new album with Moore. Tickets for that leg of the tour will go on sale on Friday at 10am local time at kipmoore.net. Moore has also just unveiled the official music video for the recently-released title track.
Pre-order Kip Moore's Damn Love, which is released on April 28.
The full Damn Love World Tour itinerary is:
3.11.23 – Bloomsbury, Australia – Dittmann Bull Pit Country Fest
3.15.23 – Melbourne, Australia – Margaret Court Arena
3.16.23 – Sydney, Australia – Horden Pavilion
3.18.23 – Ipswich, Australia – CMC Rocks
3.21.23 – Auckland, New Zealand – Auckland Town Hall
3.26.23 – Pretoria, South Africa – Loftus Versfeld Stadium
4.1.23 – Cape Town, South Africa – GrandWest Grand Arena
4.2.23 – Cape Town, South Africa – GrandWest Grand Arena
4.16.23 – Florence, Arizona – Country Thunder
5.13.23 – Hamburg, Germany – Grosse Freiheit 36
5.14.23 – Cologne, Germany – Die Kantine
5.17.23 – Amsterdam, The Netherlands – Melkweg
5.19.23 – Birmingham, United Kingdom – O2 Institute Birmingham
5.20.23 – London, United Kingdom – Royal Albert Hall
5.21.23 – Leeds, United Kingdom – O2 Academy Leeds
5.24.23 – Gateshead, United Kingdom – Sage Gateshead
5.25.23 – Manchester, United Kingdom – O2 Ritz Manchester
5.26.23 – Glasgow, United Kingdom – O2 Academy Glasgow
5.27.23 – Belfast, United Kingdom – Botanic Gardens
6.3.23 – Chesterfield, VA – After Hours
6.4.23 – Crownsville, Maryland – Let's Go! Music Festival
6.9.23 – Hyannis, Massachusetts – Cape Cod Melody Tent
6.10.23 – Cohasset, Massachusetts – South Shore Music Circus
6.11.23 – Webster, Massachusetts – Indian Ranch Amphitheatre
6.18.23 – Manchester, Tennessee – Bonnaroo Music and Arts Festival
6.23.23 – Virginia Beach, Virginia – Beach It! Country Music Festival
7.2.23 – Columbus, OH – Flannagan's Dublin
7.7.23 – West Fargo, North Dakota – Red River Valley Fair
7.8.23 – New Salem, North Dakota – ND Country Fest
7.14.23 – West Salem, Wisconsin – Country Boom Festival
7.15.23 – Pierz, Minnesota – Pierz Freedom Fest
7.27.23 – Cheyenne, Wyoming – Cheyenne Frontier Days
8.11.23 – Elkhorn, Nebraska – The Club at Indian Ranch
8.19.23 – Calgary, Alberta – Country Thunder Alberta
8.24.23 – Saginaw, Michigan – Huntington Event Park*
8.25.23 – Cedarburg, Wisconsin – Country In The Burg
8.26.23 – Mankato, Minnesota – Vetter Stone Amphitheater*
9.7.23 – Stockton, California – Bob Hope Theatre*
9.8.23 – Anaheim, California – House Of Blues Anaheim*
9.9.23 – San Diego, California – SOMA San Diego*
9.14.23 – Park City, Kansas – Hartman Arena*
9.15.23 – Pueblo, Colorado – Pueblo Memorial Hall*
9.16.23 – Grand Junction, Colorado – Las Colonias Park Amphitheater*
9.21.23 – Rochester, New York – Kodak Center*
9.22.23 – Wilkes Barre, Pennsylvania – F.M. Kirby Center for the Performing Arts*
9.23.23 – Johnston, Pennsylvania – 1st Summit Arena at Cambria County War Memorial*
9.28.23 – Reading, PA – Santander Arena*
9.29.23 – Charleston, West Virginia – Charleston Municipal Auditorium*
9.30.23 – Toledo, OH – Stranahan Theater*
10.21.23 – Kissimmee, Florida – Country Thunder Florida
11.10.23 – Evansville, Indiana – Victory Theatre
11.11.23 – Manistee, Michigan – Little River Casino
*The Cadillac Three will open