Best Smokey Robinson Songs: 20 Soulful Standards
An introduction to one of the most immediately recognizable voices in American popular music.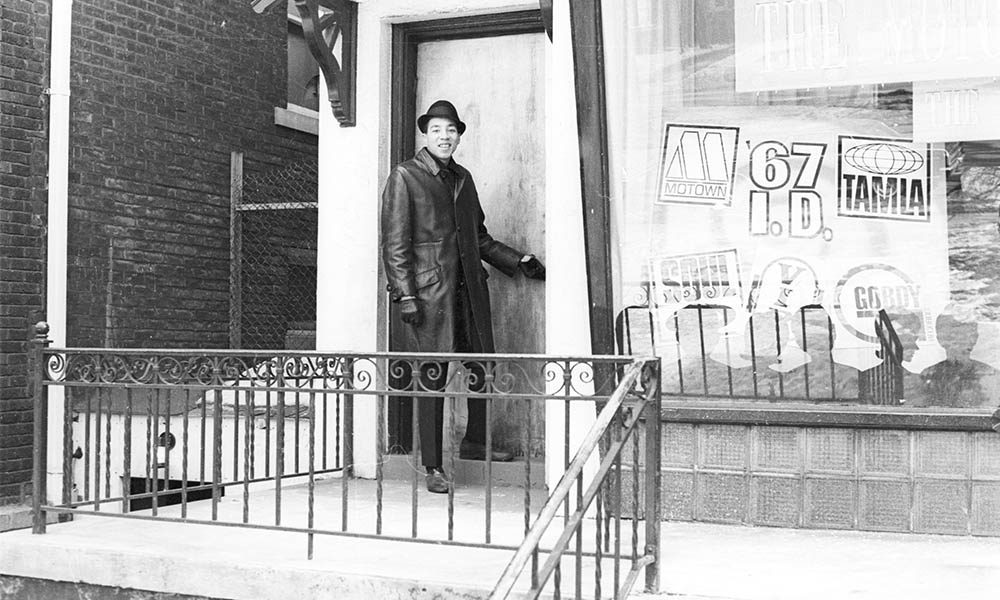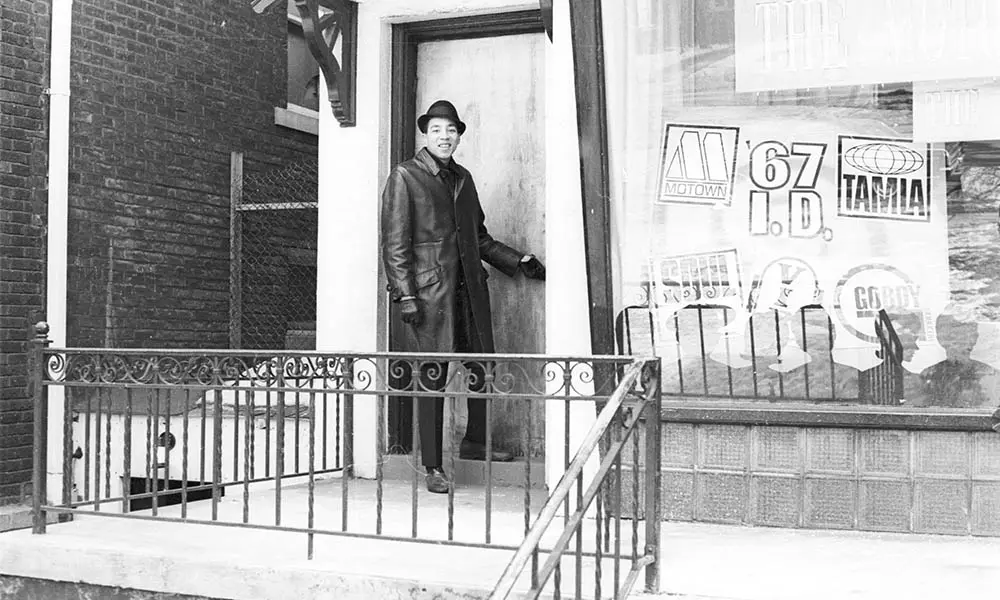 Smokey Robinson has one of the most immediately recognizable voices in American popular music. His clear, cloud-grazing tenor has been a constant presence on airwaves and TV screens the world over since the 60s. It was during that decade that Smokey – along with the Supremes, Stevie Wonder, the Temptations, and a growing roster of soul and R&B greats – made Motown Records and its various imprints some of the most respected and celebrated labels of the 20th century.
Robinson's life as a musician began in Detroit, where he grew up down the street from a young Aretha Franklin. He dabbled in doo-wop and formed a singing group in high school. This group, originally dubbed the Five Chimes and then the Matadors, caught the taste-making ear of Berry Gordy Jr. in 1957 at a fateful audition. Soon, Gordy was producing Robinson's group, now called the Miracles. At Robinson's urging, Gordy also launched Tamla Records – the label that preceded the founding of Motown.
Listen to the best Smokey Robinson songs on Apple Music and Spotify.
With Robinson's cooing voice at the helm, the Miracles – Pete Moore, Ronald White, Marv Tarplin, Bobby Rogers and Claudette Rogers – were the first hitmakers on Gordy's roster. The group rose to national prominence on the strength of their harmonies and clever, catchy songwriting chops. Their ascent coincided with that of Motown's, which Gordy launched in 1960. In the following decade, Robinson churned out a staggering amount of soulful classics with the Miracles – enough to fill out not one, but two greatest compilations – before embarking on a solo career in 1972.
From "Shop Around" to "The Tears of a Clown" and beyond, millions of listeners have fallen in love with Robinson's voice. It's a foundational pillar of American soul as we know it. To listen to Smokey Robinson's best songs is to revisit some of the most adored pop music and R&B ever recorded.
The Career-Launchers
(Got A Job, Bad Girl, Shop Around, You Really Got A Hold On Me, Mickey's Monkey)
Three singles played a pivotal role in the foundation of Motown: "Got a Job," "Bad Girl," and "Shop Around." After 1958's "Got A Job," a doo-wop jam Smokey Robinson penned in response to the Silhouettes' single "Get A Job," Robinson encouraged Gordy to establish his own label, Tamla Records. "Bad Girl," a Robinson/Gordy collaboration, followed in 1959, as did chart recognition when the single cracked the Billboard Hot 100. Gordy launched Motown soon after, and the momentum continued into 1960. The toe-tapping "Shop Around" vaulted Robinson and The Miracles onto the national stage when it reached the top of Billboard's R&B chart. It was the first Tamla Records song to sell a million copies. Smokey Robinson and the Miracles – and Motown – had arrived.
As his star rose, Robinson continued to explore his range as a songwriter. The 1962 hit "You Really Got A Hold On Me" not only sparked a million slow dances but demonstrates he's had a knack for romantic refrains from the beginning. (The Beatles were such fans that they went on to cover the track themselves.) He could fill a dance floor with one enthusiastic shout, too. ("Mickey's Monkey" is a great example.) Both "You Really Got A Hold On Me" and "Mickey's Monkey" reached beyond "Shop Around" and sold a million copies as well.
The Legacy-Makers
(Ooo Baby Baby, Come On Do the Jerk, The Tracks of My Tears, I Second That Emotion, The Tears of a Clown)
The Miracles continued to provide the soundtrack to dance parties with 1963's paradoxically peppy "I Gotta Dance to Keep From Crying," 1964's "Come On Do the Jerk," a call-and-response smash, and 1967's effervescent "I Second That Emotion."
But it was the softer side of the Miracles that continued to push them up the charts. "Ooo Baby Baby" is Smokey Robinson at his vulnerable best. Brimming with remorse, the 1965 ballad is the last-ditch effort of a man who's desperate to win back his love after cheating on her. In spite of its slower beat and somber tones, the single was another chart champion. It reached No. 16 on the Billboard Hot 100 and No. 4 on the R&B chart. (When Robinson appeared on a 1979 episode of Soul Train alongside Aretha Franklin, she started playing "Ooo Baby" at the piano in tribute.) Their next single, "The Tracks of My Tears," strikes the same emotional chords. It's a song that Robinson has long performed live, memorably duetting with Linda Ronstadt in 1983 and Stevie Wonder in 2009).
Despite the success, Robinson considered leaving the Miracles as the decade drew to a close. "The Tears of a Clown," their 1970 single (which Robinson co-wrote with Wonder and Hank Cosby), delayed his departure. It was the first Smokey Robinson & The Miracles single to top the Billboard Hot 100 chart, and its expansive instrumentation – featuring the trills of a flute and a bellowing bassoon – makes it one of the most epic productions in Robinson's catalog.
Smokey Robinson, Solo Artist
(Just My Soul Responding, It's Her Turn to Live, The Love Between Me and My Kids, The Agony and the Ecstasy, Baby That's Backatcha)
The 60s were a prolific decade for Smokey Robinson, onstage and off. He became Motown's vice-president in 1964, and he and Claudette, who got married before the Miracles rose to fame, welcomed two children into their growing family. He recorded his last album with the Miracles, Flying High Together, in 1972. That same year, his solo debut, Smokey, arrived as well. It was a detour into funk and free-wheeling grooves. "Just My Soul Responding" is a trip of a protest anthem, with strings and indigenous chants. It marked a stylistic shift and a profound lyrical one, too. Robinson dove head-first into political territory, with lines like "There are forces who do everything they can do/To hold me back because my skin is black."
1974 brought with it seismic, personal change, and Robinson used his second solo effort, Pure Smokey, and its follow-up, 1975's A Quiet Storm, to unpack his separation from Claudette. He mined the most personal moments for inspiration, tackling divorce ("The Agony and the Ecstasy"), joint custody ("The Love Between Me and My Kids"), and his appreciation for his mother ("It's Her Turn to Live"). With so much commercial success in the past, Robinson was comfortable indulging his experimental urges. A Quiet Storm boasts his first disco effort, "Baby That's Backatcha," which topped the R&B chart.
Smokey Robinson's Best Solo Hits
(Cruisin, Let Me Be the Clock, Being With You, Just to See Her, One Heartbeat)
1979's Where There's Smoke… may only have seven songs, but it yielded "Cruisin," a slow-burning serenade with all the hallmarks of Smokey Robinson's best songs. It has the velvety vocals, of course, but also a chorus that begs for a sing-along and a full, lush arrangement that's a soulful symphony unto itself. Robinson hit his solo stride in the 80s. "Let Me Be the Clock" off 1980's Warm Thoughts offered some of his most inventive wordplay to date ("let me be the pendulum that strikes your chime"). The title track from 1981's Being With You, meanwhile, climbed to No. 2 on the Hot 100, the highest place of any Robinson solo track to date. 1987's One Heartbeat not only delivered two Top 10 singles, the title track and "Just to See Her," but his first Grammy (for best male R&B performance).
Smokey Robinson - Being With You
Think we missed one of the best Smokey Robinson songs? Let us know in the comments below.