Best David Ruffin Songs: 20 Essential Soul Gems
The best David Ruffin songs prove that the Motown singer most remembered for his time with The Temptations recorded some majestic work under his own name.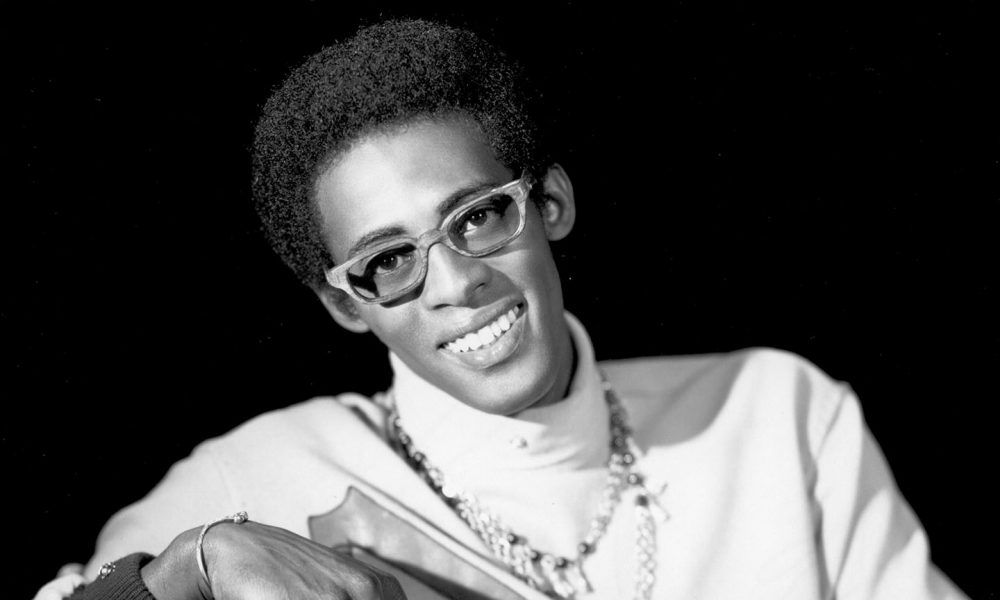 David Ruffin was one of the greatest soul singers of all time, though his success was intermittent after he was forced out of The Temptations in 1968 – a humiliation he did not take lying down. While his reputation was harmed by his destructive behavior, when the younger of the Ruffin brothers (his brother was Motown star Jimmy) opened his mouth to sing, his brilliance was unmistakable. Most of his biggest hits may have been made with the Tempts, but don't discount David Ruffin's majestic and magical work in his own name. From funky gems to disco delights, the best David Ruffin songs reveal a wonderful singer never afraid to show vulnerability through his work – the mark of a real soul singer. These 20 gems remind us just how brilliant David Ruffin was.
Listen to the best David Ruffin songs on Spotify.
20: My Whole World Ended (The Moment You Left Me)
David launched his post-Temptations career with this thrilling shard of 1969 Motown. It's big, passionate and warm, with the voice that made The Temptations major stars in superb and desolate individual form. A Top 10 US hit, it suggested Ruffin would find a solo career smooth sailing. Alas, that was not to be; it would take David six years to match its success.
My Whole World Ended (The Moment You Left Me)
19: I Could Never Love Another (After Loving You) (The Temptations)
A fantastic showcase for David: until the track progresses, it's almost like a Ruffin solo performance. It was to be the Tempts' final single with his voice out front – and, living up to the title, he never did join another group (though he reunited with The Temptations in 1982). After 1968, things would never be quite the same for both the singer and this truly beloved Motown act. "I Could Never Love Another (After Loving You)" marked another, more shocking and sad finale: its writer, Rodger Penzabene, committed suicide in 1967, aged just 23. This was his final composition.
I Could Never Love Another (After Loving You)
18: I'm So Glad I Fell For You
Ruffin's second solo album, Feelin' Good (1969), is often regarded as inferior to his debut, but it has its moments, such as this gutsy, gospel-powered song of redemption – though the love that has saved him appears to be an earthly one, not a heavenly one. Uplifted by organ lines and the Hal Davis chorus, Ruffin's performance is riveting.
I'm So Glad I Fell For You
17: Smiling Faces Sometimes
David Ruffin had plenty of competition when it came to this song. Its co-writer and producer, Norman Whitfield, had already made it a hit with The Undisputed Truth; he also gave it to Ruffin's former group, The Temptations, and his rockier protégés, Rare Earth, cut a moody version with Latin overtones. But nobody delivered it with as much heart as David Ruffin. His 1974 version is gripping, from its mysterious intro to its world-weary end. You barely notice that the song's trademark funky groove isn't present: David totally sells it.
16: I've Lost Everything I've Ever Loved
From David's first solo album, My Whole World Ended, a fine floating Motown marvel written by Johnny Bristol. It was released as a single but was perhaps too similar to its hit predecessor to score. All the same, a damn fine soul record from 1969.
I've Lost Everything I've Ever Loved
15: Beauty's Only Skin Deep (The Temptations)
The Temptations were not the first group to record this song, but they were the ones who scored a hit with it in 1966. David delivers the lead part… like a beauty. It's worth seeking out brother Jimmy Ruffin's version for comparison: the arrangement on the Tempts' cut is superior, its tinkling xylophone contrasting sharply with the blasts of brass that punctuate it.
Beauty Is Only Skin Deep (Mono SIngle)
14: Flower Child
A psychedelic soul blossom from David's debut album – with either The Temptations in vocal support, or someone doing a great impersonation of them! The lead vocal is fabulous, while, somewhere in the background, the riff from Marvin Gaye's "One More Heartache" is discretely repurposed. This driving track may have received little acclaim, but it's a secret Motown classic.
13: (I Know) I'm Losing You (The Temptations)
The ability to express desperation was one quality that David Ruffin brought to The Temptations, as this tale of love turning sour makes clear. A Top 10 hit in 1967, these two-and-a-half minutes of emotional agony is just one of many reasons why soul fans rate the Tempts as one of the greatest of all time.
12: Your Love Was Worth Waiting For (The Ruffin Brothers)
In 1970 David teamed up with his brother Jimmy, of "What Becomes Of The Brokenhearted" fame, to cut an album, I Am My Brother's Keeper, from which this gloriously soulful and spacious song is drawn. Written by Pam Sawyer and Leon Ware, you can hear something of the feel of Marvin Gaye's early-70s classic albums in this magnificent track.
Your Love Was Worth Waiting For
11: Blood Donors Needed (Give All You Can)
Tough grooves from 1973: the city turns violent after dark. This song does not pull its punches, and the album it is drawn from, David Ruffin, produced and mostly written by Bobby Miller, is highly underrated. David proves totally suited to the funky situation. The lyric was adapted by the reggae singer Jimmy Riley for the roots single "Darkness On The City." It should have attracted a lot more attention than that.
Blood Donors Needed (Give All You Can)
10: Ain't Too Proud To Beg (The Temptations)
Another tale of love gone bad: this song marked the transition from Smokey Robinson to Norman Whitfield as the Tempts' producer. Whitfield pitched the song in a higher key than Ruffin was comfortable with, forcing the singer to reach for the notes, helping to create the pleading, keening vocal line that matched the lyrics perfectly. Soul genius.
9: Each Day Is A Lifetime
David hit a sticky patch at Motown in the early 70s; the sales of his singles slumped and his third album went unreleased. One track intended for it was the dazzling "Each Day Is A Lifetime," which failed to chart when it was released as a single in 1971. It was a stunning slice of moody and dark baroque Motown. His early 70s sessions would be issued decades later as the album David, and they were worth the wait – little consolation to the singer, who never lived to see their release.
8: Since I Lost My Baby (The Temptations)
A sadly chastened character fronts this 1965 Temptations classic, written by Smokey Robinson and brilliantly articulated by David Ruffin. Everything had gone wrong since she'd gone: Ruffin perfectly conjured up a lost and alone soul.
7: Heavy Love
A glorious product of the union between Ruffin's smokily soulful style and the master producer Van McCoy, this 1975 thriller is perfect for the disco era yet still has that touch of gospel that lingered within the singer's heart. Listen out for the falsetto wail that he allows to escape at the fade: it's heartfelt.
6: I Can't Stop The Rain
David's productive partnership with producer-arranger-writer Van McCoy carried him comfortably through much of the disco era. "I Can't Stop The Rain" was a silky, positively elegant single in the UK and the Netherlands, but not in the US. Its title carried a legacy from the No.4 hit he'd fronted for The Temptations a decade earlier in 1967, "I Wish It Would Rain." Ruffin's singing is breathtaking here.
5: I Wish It Would Rain (The Temptations)
And here's The Temptations' 1967 classic, with David seeking a setting that suits his frame of mind: dark and rainy. It's enough to make a cloud cry.
4: Rode By The Place (Where We Used To Stay)
High-gloss soulful disco from 1977 that has also seen play as a "modern" Northern soul tune. Written by Marv Johnson, who recorded Motown's very first single, "Come To Me", the song possessed a strong streak of reality, which Ruffin honors with his beautiful vocal.
Rode By The Place (Where We Used To Stay)
3: A Day In The Life, Of A Working Man
Another gritty tune from the David Ruffin album. The singer evokes the frustrations of a blue-collar guy suffering troubles in life and love; the wonderfully sparing arrangement, with nothing added that's mere decoration, leaves him to speak his mind clearly.
A Day In The Life, Of A Working Man
2: My Girl (The Temptations)
Smokey Robinson wrote "My Girl" for The Temptations after he saw them perform and realized that David Ruffin was the group's secret weapon, totally under-utilized. Recorded in 1964, it became the Tempts' first No.1 the following year.
1: Walk Away From Love
The first half of the 70s was a lean period for Ruffin: despite the excellence of his records, the singer didn't register a single pop hit until November 1975 – while The Temptations, the group he'd never wanted to leave, enjoyed a string of smashes. By the middle of the decade, however, their star was waning, and David's suddenly rose. "Walk Away From Love" turned his fortunes around: this soul-disco diamond, produced by Van McCoy, became a Top 10 smash on both sides of the Atlantic.
Looking for more? Discover the best Motown songs of all time.