Thelma Houston
The R&B vocalist from Leland, Mississippi recorded for the Motown label and found great success embracing a variety of styles.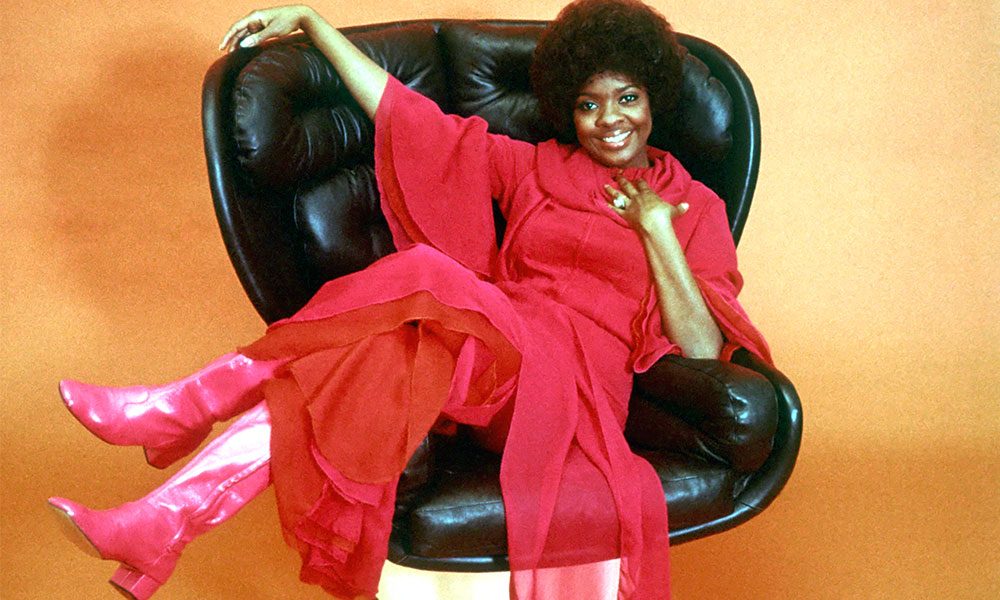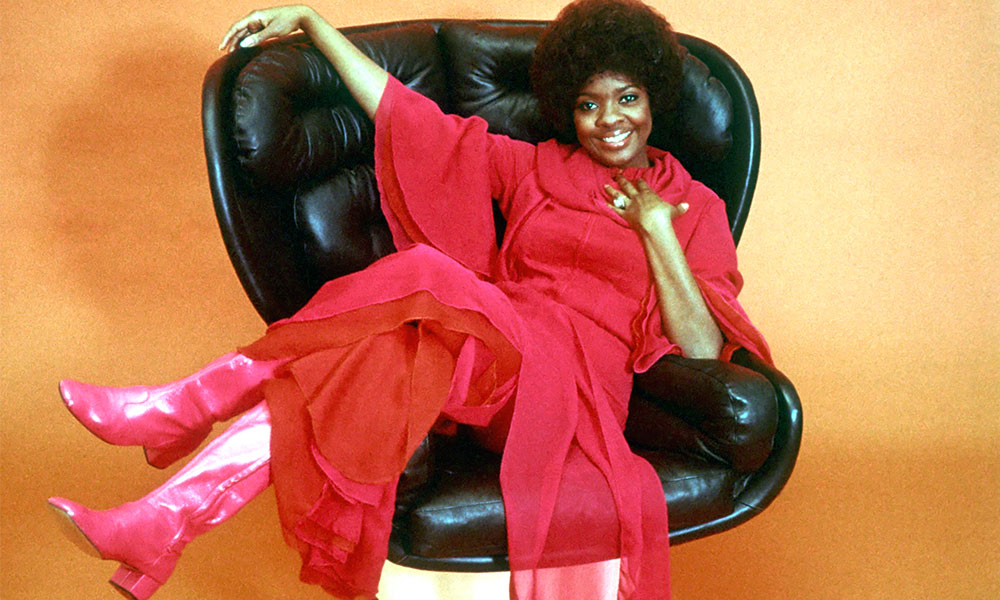 She recorded gospel music with the Art Reynolds Singers, then California soul with Jimmy Webb, the celebrated composer of 'By The Time I Get To Phoenix' and 'MacArthur Park.' She interpreted the songs of Laura Nyro, Kris Kristofferson, Mick Jagger and Keith Richards, and Sammy Cahn. She appeared on bug-eyed British comedian Marty Feldman's transatlantic TV series.
She cut a live, direct-to-disc album before the word "audiophile" came into fashion. She worked with superproducers Jimmy Jam and Terry Lewis before most people knew who they were. And she received a Grammy nomination before most people knew who she was.
"When I joined, I was one of the first artists to sign on to the Motown West label when they opened their first studio in California. At the studio, you'd run into Stevie Wonder, you'd run into Marvin Gaye… it was very special." – Thelma Houston
Talk about an understatement. Between 1971, when Thelma signed with Motown Records, and 1976, when her No. 1 smash, 'Don't Leave Me This Way' was released, she had hit the US charts only once. Before that, despite a critically-acclaimed debut LP in 1969, Sunshower, for Dunhill Records, she couldn't catch a sales break. (The album remains well-regarded to this day, showcasing not only Houston's drop-dead vocals and Jimmy Webb's peerless songs and production, but also the extraordinary musicians favoured by Phil Spector, such as Hal Blaine, Larry Knechtel and Joe Osborn.) Mississippi-born Thelma Houston's calling card has always been her versatility – but in 1976, that was a problem. "Everybody in the world had produced her," said Hal Davis, the late Motown studio maestro who finally secured her due, "and nobody could come up with a hit. We needed to bring Thelma home."
In cracking the Houston hit-making code with 'Don't Leave Me This Way,' Davis alighted on an LP track first waxed by Harold Melvin & the Blue Notes. He used the same core of musicians as when producing Diana Ross' 'Love Hangover' – at the same studio and, reportedly, on the same night. Both records exploded out of the discos, hungry for diva-fronted tracks with enough length and beats-per-minute to jam the dance floor. 'Don't Leave Me This Way' topped the Billboard Hot 100 and spun its way into charts around the world, forever becoming Houston's signature song.
In the minds of most music fans, that's her only hit. But the versatility of Houston's early years served her well after hitting the Hot 100 heights: in 1980, there was another round of fine sessions with Jimmy Webb, and in 1984, that early Jam & Lewis hit, 'You Used To Hold Me So Tight.'  There were thespian appearances on TV (Cagney & Lacey) and in movies (Oprah Winfrey's Beloved), and singing slots on tours by Chic and Eric Burdon, among many others.
Oh, and Thelma performed with the Sisters of Glory for the Pope in Vatican City.
In other words, Houston has seldom had a problem gaining work. She continues to be a go-to girl in concert and on modern media outlets like "American Idol" and "America's Got Talent," while her first Motown album, Thelma Houston, was recently reissued. Moreover, The Best Of Thelma Houston shines with her finest material, including 'Jumpin' Jack Flash' from Sunshower. It's a gas, gas, gas.
Format:
UK English