When Sinatra Took The Throne At London's Royal Festival Hall, 1962
Frank Sinatra proved he was musical royalty when, in 1962, he performed at London's Royal Festival Hall before an audience of British dignitaries.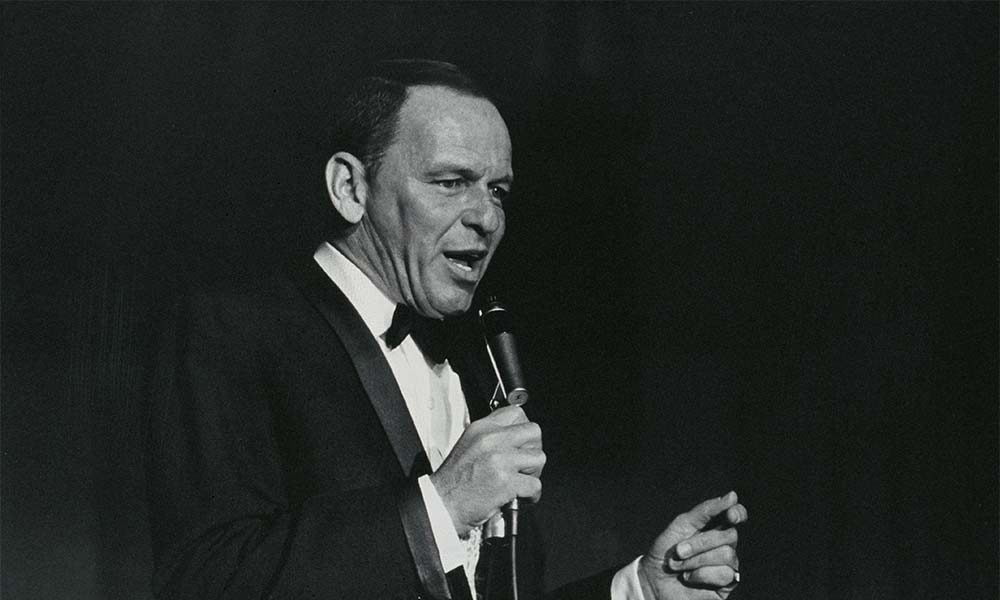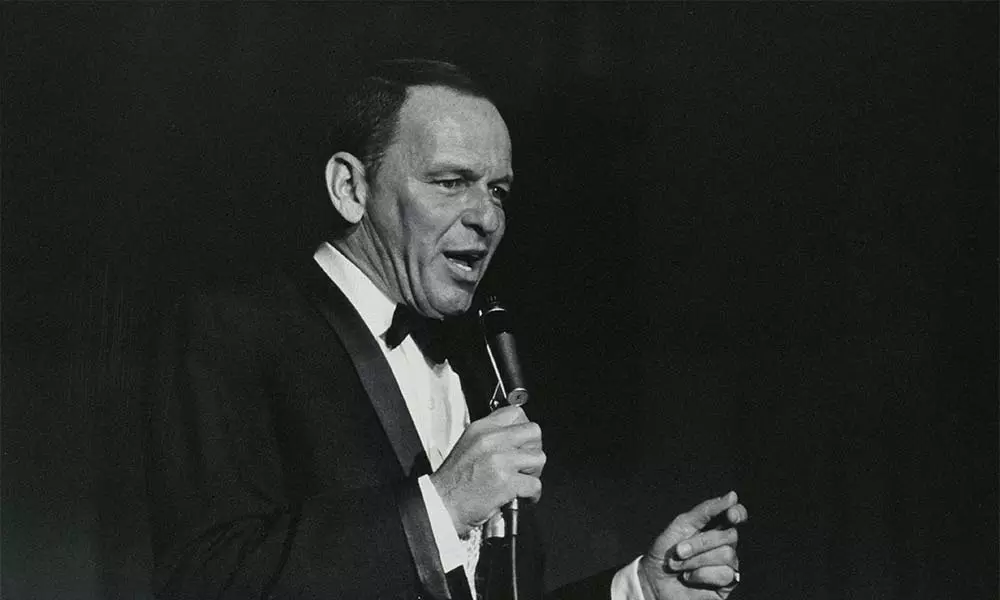 On May 30, 1962, Frank Sinatra's private aircraft, the Christina, landed at London's Heathrow Airport. Marking the first time the singer had appeared in the UK capital since 1953. Sinatra was scheduled to perform a midnight charity concert at London's Royal Festival Hall on June 1, in front of an audience that included many British celebrities and dignitaries, including Queen Elizabeth II's younger sister, Princess Margaret. With the press whipping up excitement, tickets were quick to sell out, and Sinatra's concert was billed as the city's most keenly anticipated event of the year.
With him, he'd brought a sextet led by his longtime pianist, Bill Miller, and which included vibraphonist Emil Richards, guitarist Al Viola, flautist/saxophonist Harry Klee, bassist Ralph Peña and drummer Irv Cottler. Drinking tea with honey on stage, to keep his voice in peak condition, Sinatra more than lived up to expectations.
Too marvelous for words
His finely balanced, 29-song set blended uptempo swingers with pensive ballads and juggled established classics with newer favorites. Among the many highlights was a fabulous rendition of the Johnny Mercer-Richard Whiting song "Too Marvelous For Words," which originally appeared on Sinatra's seminal 1956 Capitol album, Songs For Swingin' Lovers! The original was arranged and conducted by Nelson Riddle, but the new small-combo arrangement, by Neal Hefti, had a lighter sense of swing.
Frank Sinatra - Too Marvelous For Words (Live At Royal Festival Hall / 1962)
Another standout moment comes when the band drops out, leaving Sinatra accompanied solely by Bill Miller's piano on the classic saloon ballad "One For My Baby (And One For The Road)." Sinatra introduced it by saying, "This is the kind of song that's generally done in a small bar in the wee hours of the morning," before delivering a poignant, mesmerizing rendition of the number, which he'd most recently recorded for the 1958 album Frank Sinatra Sings For Only The Lonely.
Frank Sinatra - One For My Baby (Live At Royal Festival Hall / 1962)
Another Songs For Swingin' Lovers! cut provided a further highlight of the Royal Festival Hall show. Rightly regarded as one of Sinatra's signature songs, "You Make Me Feel So Young" made up part of the four-song encore that evening, with Sinatra himself counting the band in. With Harry Klee's flute and Emil Richards' vibraphones entwining on the intro, Sinatra exclaims, "This is a lovely tune!" before delivering the number with a palpable sense of joie de vivre over a coolly-swinging groove.
Frank Sinatra - You Make Me Feel So Young (Live At Royal Festival Hall / 1962)
Great songs from Great Britain
Sinatra stayed in London for two more concerts that month (at the Odeon on Leicester Square and the Gaumont in Hammersmith), but the prestigious Royal Festival Hall date remains one of his most legendary. Sinatra himself was so taken by the city that he stayed there to record Sinatra Sings Great Songs From Great Britain, the only album that he recorded outside of the US.
This period is captured in the 2014 box set Sinatra: London, which includes the complete Great Songs… album, along with sessions, further live performances (from 1970 and 1984), plus the entire 1962 Royal Festival Hall gig on DVD, fully revealing the extent of Sinatra's relationship with the city.